The Neon Cactus, a 28-year staple of West Lafayette's Levee Plaza that has drawn generations of Purdue students to trek down the State Street hill, brightly colored Cactus cups in hand to enjoy dancing, singing and drinking in the nightclub, has closed permanently.
"The Neon Cactus has poured its last Cactus cup," owners Jim and Sheila Cochran said in an advertisement placed with The Exponent for Thursday's print edition.
As of Tuesday, the Cactus owners had terminated their lease on the iconic beige building that houses a dance floor, pool tables and a piano bar where Bruce Barker, commonly known as the "Piano Man," led sing-alongs.
With a maximum occupancy of 1,299, the nightclub's business model is reliant on throngs of students showing up for "Thirsty Thursday" drink discounts while spending thousands of dollars each night. As famous as Thursdays at Neon Cactus is Breakfast Club, when Boilermakers dress in zany costumes to rally in the wee hours of the morning before home football games and during Grand Prix week.
"We're a big nightclub," Sheila Cochran said to The Exponent regarding an attempted July reopening. "We rely on numbers."
But being big during a pandemic in which a highly infectious disease has spread to more than 6 million Americans and nearly 100,000 Hoosiers proved to be the iconic nightclub's demise.
The full statement from Neon Cactus owners Jim and Sheila Cochran reads:
"Ever grateful, ever true, and we raise our mug anew...BOILER cUP!
"Twenty-eight years of bringing you the best in entertainment, events and promotions has been both our honor and our privilege. Due to the COVID-19 restrictions placed upon us, by both the state and the Tippecanoe County Board of Health, we are unable to sustain the cactus as it once was.
"We raise our mugs for all the concerts, the breakfast clubs, the special events, the first dates, the last dates, the dancing, and all-around the best party under one roof."
"We have grown up together and these memories will never fade. We and our staff thank you for these memories and we hope that you make many more in the Greater Lafayette area."
The tumultuous year began in March for the Cactus, when it closed after an advisory from the Tippecanoe County Health Department limited gatherings to 50 people amid concerns about the spread of the coronavirus.
"It was a huge decision to make tonight to not be open," Sheila Cochran said at the time, mentioning the line of students who gathered outside the night of March 12 only to be turned away.
"It would have been a very busy night for us. I have 35 employees that made absolutely no money tonight," she added. "It's a hit. It's a big hit."
After a steeper drop in revenue than usual during the summer slump that plagues business owners near college towns, the Cactus reopened on July 9 as a test-run before the beginning of the Fall 2020 semester.
The goal, Sheila Cochran said at the time, was to assess whether abnormal policies such as temperature checks for all customers, taped sections of the dance floor that enforce social distancing requirements and even wearing a mask while drinking — "It's very easy to drink with a straw" — could work when more than 35,000 college students returned to campus.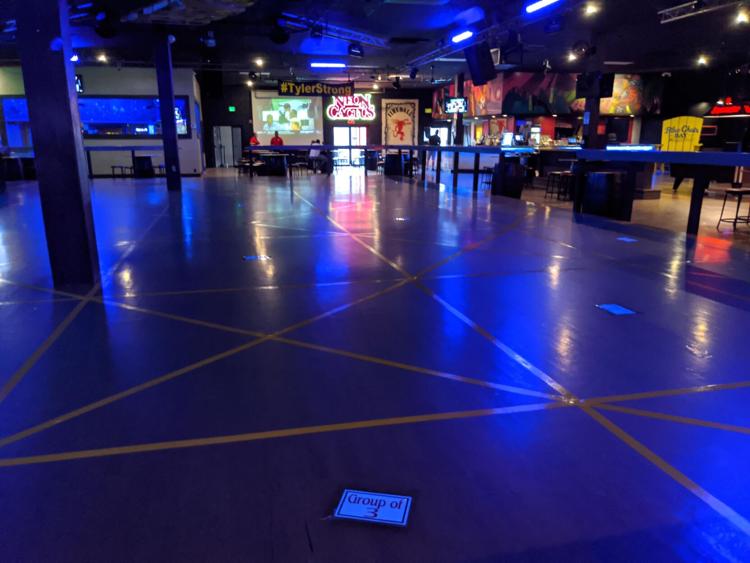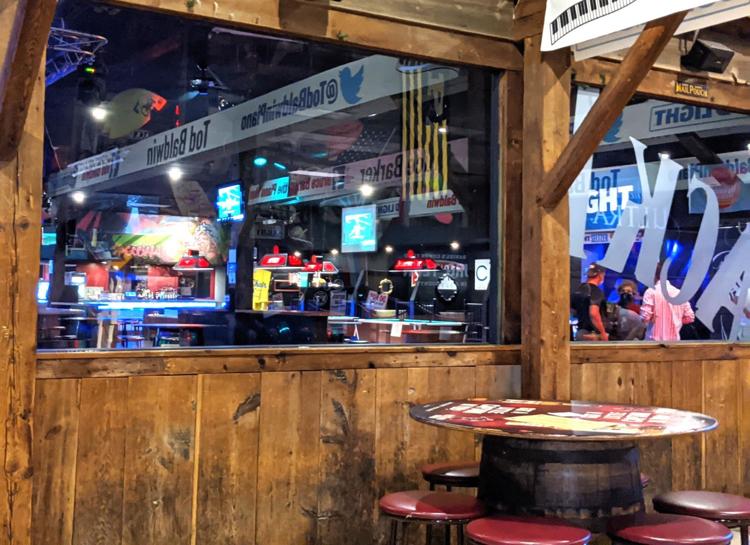 It closed on July 17, just over a week after the reopening, after slow sales and concerns about the safety of employees and visitors made the owners wary.
The plan was to reopen last Thursday in what would have been a climax to an anxiety-ridden first week back on campus for Purdue students and administrators.
But two days before the set date, Sheila Cochran told The Exponent the nightclub would remain closed to adhere to local regulations imposed in mid-August by Tippecanoe County health officer Jeremy Adler, which shut down dance floors and discontinued bar-top service.
"They say you can be open, but at what limit?" Sheila Cochran said on Aug. 25. "Depending on the size of your venue, you have to bring in so many people to make it effective and affordable.
"I'm assuming people will have to sit at tables and not be wandering around like we're used to," she added. "As of right now, dance floors are closed, which is a big part of our venue."
"We're just going to play it by ear," the owner finished, posing an extremely fluid Sept. 10 reopening date.
But Sheila Cochran said she had been encouraged by local officials not to reopen until Indiana Gov. Eric Holcomb allowed the state to enter Stage 5 of its "Back on Track" plan. The governor announced Thursday, the day Neon Cactus initially proposed as its reopening date, that Stage 4.5 will continue until at least Sept. 25.
The nightclub decided not to wait to find out whether revenue might be recouped in Stage 5, based on its decision announced Wednesday.
Within an hour of the announcement, Twitter user Matt Hense started a GoFundMe with a goal to raise $50,000 to "bring the Neon Cactus back."
Bruce Barker, the famous pianist for the Cactus, went onto Facebook Live Wednesday night to bid farewell to the Boilermakers who patronized the Cactus over his 25 year tenure at the bar.
"Boilermakers, we never had a chance to say goodbye and we never got to do it in the Cactus," Barker said.
Barker dismissed rumors he was buying the Cactus and thanked his audience for their dedication.
"The people I have to thank most are you guys," Barker said. "I always thought when we got 10 people in there, what an honor to have 10 people that planned their night around me, and I was gonna give you $5 worth if it killed me."
Asst. Campus Editor Julia Taylor and Editor-in-Chief Alex Weliever contributed reporting.