Jenna Gray gets nervous whenever she leaves her dorm.
Gray, a sophomore in the College of Veterinary Medicine, said because of her severe asthma and a heart defect, COVID-19 has significantly altered her daily life.
"I have to stay away from people as if I'm quarantined pretty much all the time or at least as much as possible," Gray said. "Because I am so high-risk, getting COVID-19 could be largely detrimental to my health and possibly my life. Every time I step outside of my dorm I am putting myself at risk."
Gray said she's noticed other students walking around campus without a mask, seemingly unbothered by the risk of spreading or contracting the virus. For her, it is "incredibly nerve-racking" for her to go to a lab period or "even walk to a dining court."
Gray's doctors have advised her to avoid in-person courses unless absolutely necessary because of the threat that they pose to her.
"It has really affected my mental health negatively," she said, "because I have had to be in my dorm for all hours of the day except for getting dinner and going to my one lab period."
She added that while she feels the Protect Purdue Pledge is good in theory, it lacks tangible results.
"I think the Protect Purdue Pledge is well-written, but I don't feel like it is enforced as well as it could be," she said. "Countless times I have seen and heard of students not social distancing or not wearing their mask inside buildings."
Gray said she rarely sees students prod others to wear their masks.
"It seems like some students on campus have the mentality that as long as nobody is watching they can do whatever," Gray said, "and I haven't experienced many people stopping them or calling them out for it."
Heather Beasley, director of external partnerships in the Office of the Vice Provost for Student Life, said immunocompromised students who chose to live on campus for the Fall 2020 semester were required to complete a "Request a Consultation" form.
The Disability Resource Center then reviewed the requests, making adjustments to help each immunocompromised applicant.
These adjustments mostly gave at-risk students the ability to arrive late to or leave early from classes, preferential seating and modified housing.
Samantha Williams, a senior in the College of Agriculture, is also immunocompromised. Williams, who has Lyme disease, is graduating in December.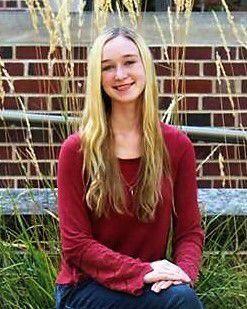 Williams signed up for on-campus classes this semester, but added she didn't feel she had a choice; the classes she needed to pass to graduate were not offered online, she said.
"There weren't any classes that I could take online and still be able to graduate in December, and a lot of my classes for my major are only offered in the fall, so I wouldn't have been able to graduate until next December," she said. "There really wasn't an option for me, which I feel like a lot of other upperclassmen felt the same way."
Williams said she feels Purdue's response to COVID-19 has been mostly performative.
"I really just feel like they're all talk, and this is honestly kind of just like a publicity stunt," she said. "They just want to make sure that they look good."
Although she thinks people not directly associated with Purdue might approve of the University's return-to-campus strategy, she thinks students and their parents are less likely to approve.
"I think parents and students that are here … will look back at this as something that was definitely not OK, something that was not transparent and was definitely brushed under the rug," she said. "I feel like the unfortunate reality is that Purdue spent a lot more money on their PR service and making themselves look good than they did spending money on actually ensuring student safety."