Government entities in Greater Lafayette are responding to the governor's decision to lift the statewide mask mandate on Tuesday by extending their own requirements for additional weeks.
CityBus, the public transit company serving the area, said on Monday afternoon it will continue to require bus drivers and riders to wear face coverings when Indiana Gov. Eric Holcomb's order expires.
The organization said its status as a "federally funded entity" requires it to follow a federal mask mandate for public transportation organizations issued by the Centers for Disease Control and Prevention. The CDC order includes planes, trains and other forms of public transit, CityBus said.
"We understand any confusion or frustration that comes from this decision, as we all hope these measures become unnecessary someday," said Bryce Gibson, manager of development for CityBus. "Until then, we'll continue to do our part to fight this pandemic."
The organization did not provide a target end date for its mask requirement.
CityBus will provide surgical masks to passengers for free; riders need only request a mask from their bus driver.
Lafayette city government is also requiring that visitors to its central building wear masks for at least two more weeks, according to a press release issued Monday.
Anyone who enters Lafayette City Hall must wear a face covering until April 20, the city said. At that point, the city will announce a decision about future protocol.
"This precaution is needed until more citizens are vaccinated and social distancing is observed within City Hall," the press release states. 
"If visitors do not feel comfortable in visiting City Hall just yet," the city adds, "we want to encourage all citizens to continue the use of electronic methods whenever possible to conduct city business."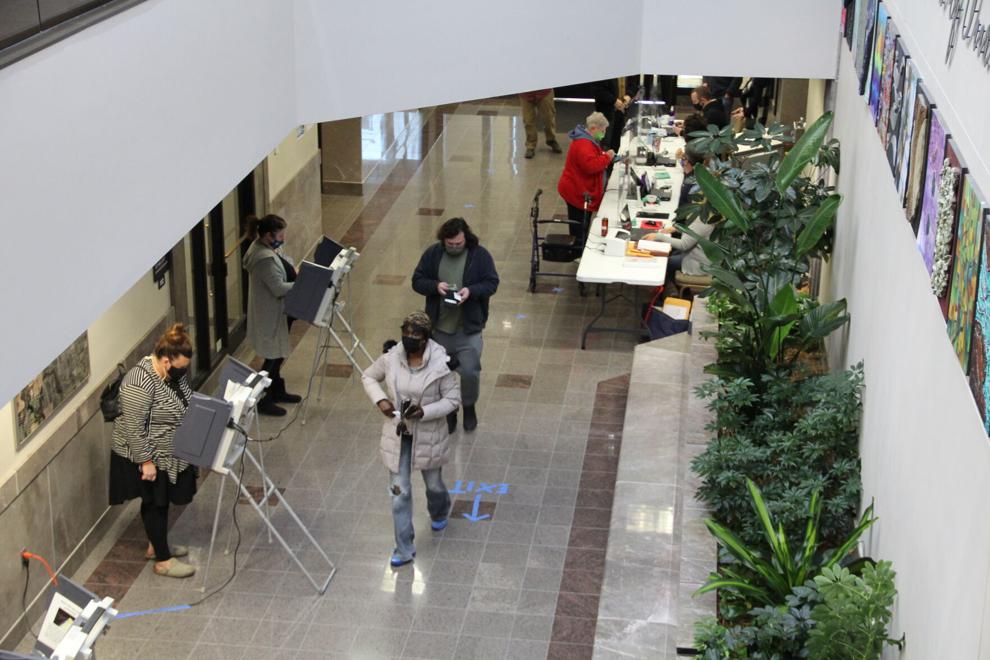 Under Holcomb's amendment of the mask mandate to a "mask advisory," local governments have the authority to require people to wear masks indoors and outdoors when physical distancing is not possible. Private businesses also have the authority to mandate that any guests wear face coverings, the city notes.
"We ask that you continue to support their decision to wear face masks to protect their employees and guests that may be at high risk of severe illness or death from the coronavirus," the press release states.
West Lafayette city government has not yet made a public announcement addressing the governor's decision to lift the mandate. But during last month's city council meeting, councilors voted to extend the city's mandate until the summer.
The city of Lafayette and Tippecanoe County government have never instituted a mask mandate independent from the governor's. Only West Lafayette did, following a decision by Mayor John Dennis in July that led to a lawsuit, the removal of the policy by a Tippecanoe County judge and the eventual reinstatement of the mandate by the city council.
West Lafayette councilors and Dennis will convene tonight at 6:30 p.m. for a monthly city council meeting. Attendees can watch at this Webex link and view the agenda for the meeting on the city's website.