As the news of Neon Cactus' permanent shutdown reached mass audiences around campus and on social media, students shared their own opinions and experiences.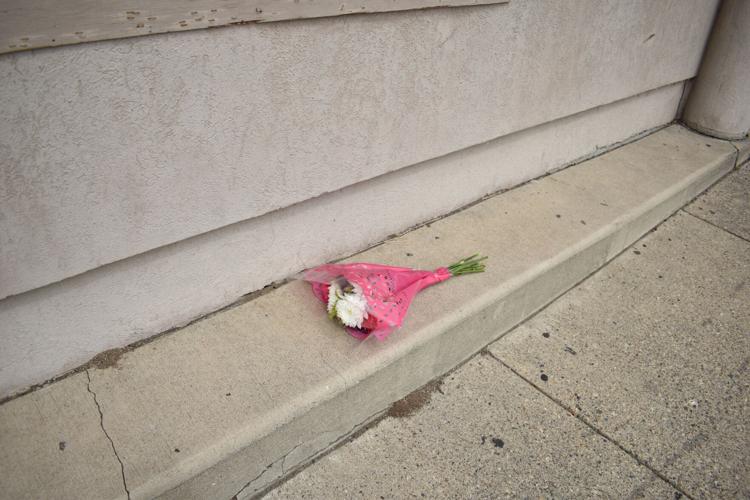 "It's kind of iconic for Purdue," said Nate Stelflug, a senior in the College of Science. "It's sad to see it go, but knowing how the Cactus is, it's not really feasible for it to open up right now." 
While rumors had already been spreading around campus and on the Purdue subreddit for a few days, the news did not officially break until early Wednesday afternoon.
"I was just really upset about it," said Joey, a student in the college of Aerospace Engineering who asked for his last name to be omitted because he's under 21. "Cactus is one of my favorite spots. (It's) a staple, you know? I bet people's parents have met each other there, so it's crazy how it's gone now."
Courtney Westerhouse said during her parents' college careers at Purdue, they met Bruce Barker, commonly known as the "Piano Man," who famously led sing-a-longs while pounding piano keys at the Neon Cactus.
"Bruce is actually a family friend of ours," said Westerhouse, a senior in the college of Health and Human Sciences. "He sang at my parents' wedding."
Barker announced on his Facebook page that he will make a "big announcement" in a livestream at 8 p.m. Wednesday.
"That's what Cactus brings to Purdue," Joey said. "So many relationships (and) memories."
Some students expressed hope that the property will be bought so its traditions can continue under a new name.
"I hope someone buys it, and ends up leaving it how it is," Westerhouse said. "It's such a huge thing. Like Breakfast Club — whenever you think of Purdue football, one of the first things I think of is going to the Cactus."
Students weren't the only ones who took the news hard. Barstool Boilers, the Purdue-themed, Barstool Sports–affiliated media outlet, tweeted a slew of tweets in mourning of the popular nightclub.
Their first tweet, sent less than 20 minutes after The Exponent published its story about the Neon Cactus' closure, reads: "RIP to cactus. Thank you for giving me my most violent blackouts here at Purdue; you will be missed </3."
I'd be willing to raise money to try and keep this place afloat. I don't know if it is too late but I want to personally try and help keep this place open. Too many memories have been made here for it to go away so easily. https://t.co/HGtsA47xKv

— Barstool Boilers 🚂 (@BarstoolPU) September 2, 2020
The account's most popular tweet came in the form of a Stephen A. Smith meme, depicting Barstool's current feelings about the situation.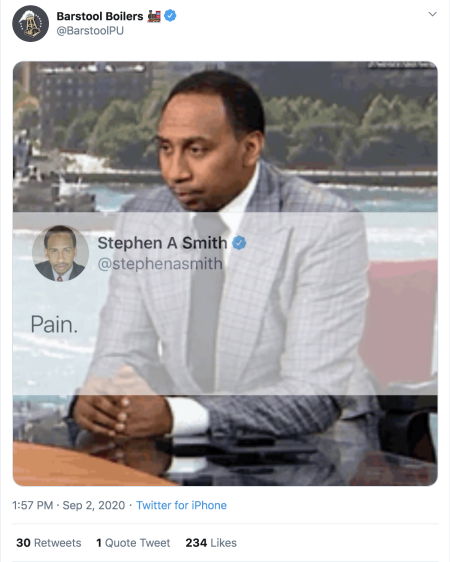 One Twitter user, Jenn Garson, went so far as to tag well-known alumnus Drew Brees, seeming to request he use his fortune to aid in saving the Neon Cactus financially. 
A GoFundMe titled "Save the Neon Cactus" was also created after the news broke, raising $168 in fewer than two hours. Matt Hense, the creator of the fund, posted an update on the page asking people to hold off on donations until more details of the nightclub's closure are clear.
This fund is preceded by one created on March 15 in order to support Neon Cactus employees that were out of work after the bar initially shut down. Created by Kelsey Kaufmann, the "Cactus Club and Employee Relief Fund" has raised over $26,000. 
Another Twitter user tagged Purdue University, asking for their Day of Giving Donation to be given directly to the Neon Cactus.
@LifeAtPurdue where can I specify that I want my day of giving donation going directly to the cactus

— Jess (@JessKou) September 2, 2020
We asked our Twitter followers to respond to us with their favorite Neon Cactus memories. Here's what you said: 
Darcy (@tvismylife01) — "I remember getting in line early to get a table at the piano bar, "head banging Stephanie" during Enter Sandman and lots of whiskey sours in my cactus cup."
Ron Mitchum — "Nothing suitable for even Twitter."
Erica Miller — "I met my husband at the Neon Cactus 13 years ago during Purdue-Notre Dame football weekend. He is now an engineer, I'm a nurse, and we've been together ever since that night! 💚"
If you have memories you'd like to share, please email us at campus@purdueexponent.org