It was mid-March, and local businesses like Neon Cactus were geared up for spikes in revenue stemming from spring events.
Students dressed in wacky costumes would stumble in before the sun rose during Grand Prix week for Breakfast Club, bringing with them money and an appetite for alcohol. Hordes of parents would soon descend on campus to watch their seniors graduate. With the warm weather would come prosperity.
Mary Cook, owner of Harry's Chocolate Shop since 1977, watched in dismay on March 16 when Indiana shut down businesses to in-person dining because of the coronavirus pandemic.
Harry's was in the same position as Neon Cactus then: "We are sitting there in March on full loads of everything — staffing, products, fresh food — and we were shut down."
"This community has the luxury of a lot of independents who have chosen to stay here because the community is so accepting and engaging of independents," Cook added. "The ones who don't survive, people are going to come out of this and go, 'Oh, I didn't know they closed.'"
But when news of the Neon Cactus' permanent closure broke Wednesday, students and community members across West Lafayette knew within minutes. Reactions ranged from somber to upset, but the common thread was shock.
Students walking the streets of Chauncey Village or sitting in coffee shops made passing remarks about the closure of the 28-year staple, which operated in a large beige building at the bottom of the State Street hill just east of Purdue's campus.
And as dusk fell on Wednesday and neon green lights illuminated the Neon Cactus sign, current and former Boilermakers left makeshift memorials outside the building.
Paige Wynkoop lives in Lafayette, and graduated Purdue in 2015. For her, the Cactus is tied to some of her proudest milestones, be they job promotions or academic achievement. When celebration was in order, so was a trip to the nightclub, she said.
"Shock," Wynkoop said when asked what she felt. "And I felt I shouldn't have had shock because I know this has been difficult on all small businesses. But this just felt like a landmark Greater Lafayette institution."
At Wynkoop's feet was a purple Neon Cactus cup, an iconic symbol of the bar, with a bouquet of purple and yellow flowers stuffed into it. A photo of Wynkoop posing with friends in a booth at Cactus was tucked between the flowers.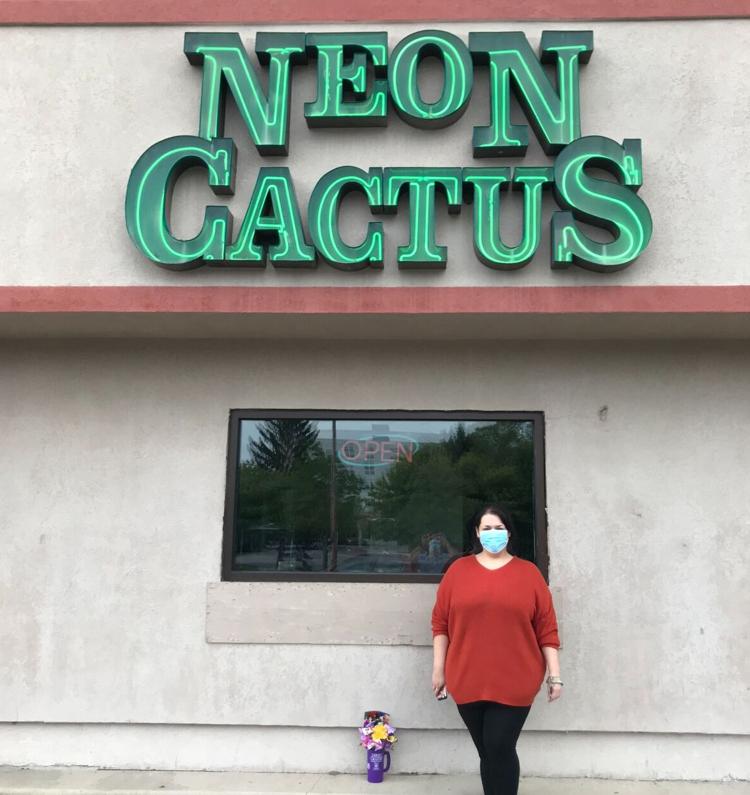 "My friends and I were looking forward to coming back after things were able to reopen," she said. "It's been kind of an icon since I started Purdue."
Jonathan Andrews, a senior in the College of Agriculture, gazed at the radiant neon sign while standing next to his friend.
"Shocking," Andrews said with an exhale. "To see a business like this that I saw from when I got here, it was a staple, an icon that you always look forward to going to when you're a freshman and sophomore. It's kind of crazy to see changes like this happen because of COVID."
He paused for a few seconds.
"But it seems like that's life nowadays."
The mourning bled onto social media shortly after The Exponent published its story about the Neon Cactus' closure.
Barstool Boilers, the Purdue-themed, Barstool Sports–affiliated media outlet, tweeted a slew of tweets expressing sadness about the closure. The account also provided comic relief.
"RIP to cactus," one tweet reads. "Thank you for giving me my most violent blackouts here at Purdue; you will be missed </3."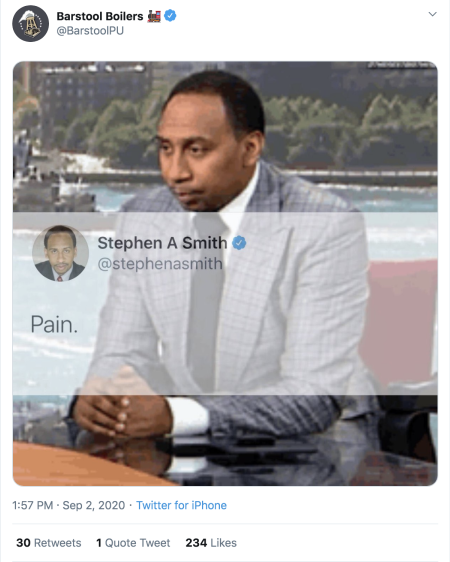 The account's most popular tweet came in the form of a meme using ESPN commentator Stephen A. Smith, depicting Barstool's current feelings about the situation.
One Twitter user, Jenn Garson, went so far as to tag well-known alumnus Drew Brees, seeming to request he use his fortune to aid in saving the Neon Cactus financially.
A GoFundMe titled "Save the Neon Cactus" was also created after the news broke, raising $168 in less than two hours. Matt Hense, the creator of the fund, later posted an update on the page asking people to hold off on donations until more details of the nightclub's closure are clear.
This fund is preceded by one created on March 15 in order to support Neon Cactus employees who were out of work after the bar initially shut down. Created by Kelsey Kaufmann, the "Cactus Club and Employee Relief Fund" has raised over $26,000.
Cook, who owns Harry's, is under no illusion that Neon Cactus will be the final independent business to close, she said. But in her 20 years developing a working relationship with Jim and Sheila Cochran, the owners of the shuttered nightclub, she learned of their resilience.
"Once you get through these kind of things, if you're strong enough, you find the light on the other side," Cook said. "And they will. Jim and Sheila are good, smart people."