Shannon Kang and Olivia Wyrick were elected student body president and vice president for the 2021-22 school year, Purdue Student Government announced Thursday.
Kang and Wyrick won the election again Tyler Mak and Alex Reed.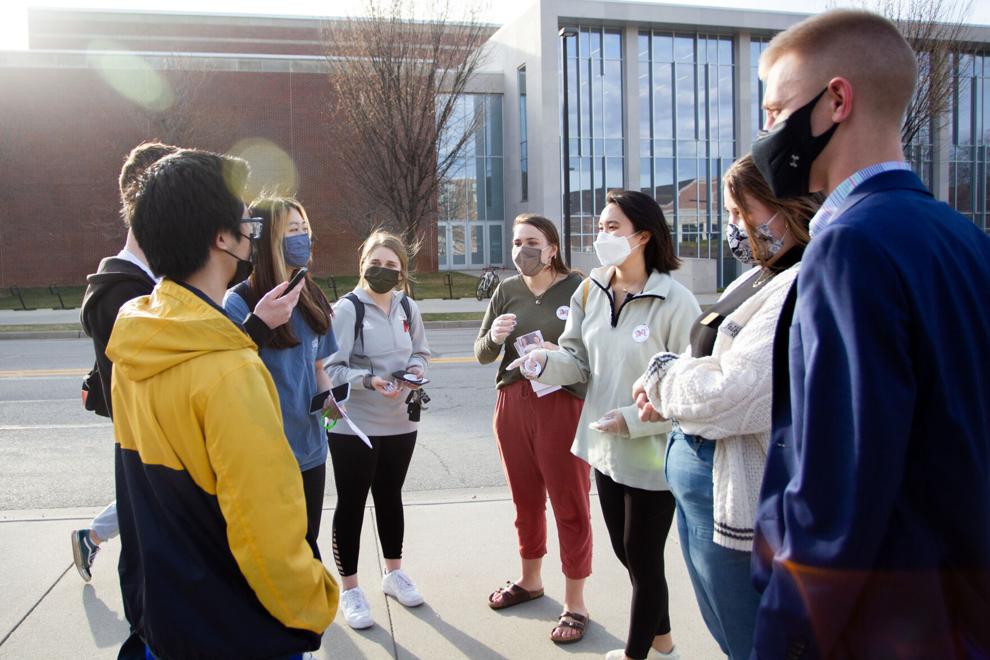 PSG also announced other elected senate members for the upcoming year including:
College of Agriculture: Lillian Ferguson and Austin Berenda
College of Science: Eanna, Nicole DeGuzman
College of Engineering: Carly Fridlin, Mason Merkel and Hadley Knaus
Exploratory Studies: Evan Chrise and Eleanor DiDonna
Health and Human Sciences: Kamryn Bridges, Reina Amones and Mohamed Bouftas
Honors College: Michael Brown
Krannert School of Management: Andrew Askounis, Matthew Thomas and Adam Fichtner
College of Liberal Arts: Sophie Braun and Isheeta Khurana
Purdue Polytechnic Institute: Veronica Reynolds and Divya Nittur
"Many thanks to everyone who participated in the election," the email said. "We know that the elected candidates will work with you to make Purdue's campus the best it can be for all Boilermakers."