Past and present Boilermakers gathered at the Purdue University Surplus Store on Wednesday to purchase pieces of one of the University's most-cherished restaurants: Pappy's Sweet Shop.
Following the announcement of a Purdue deal with Aramark earlier this summer, many of the restaurants that resided in the Purdue Memorial Union have been closed, including the well-loved spot.
Known for its retro feel, diner fare and famous milkshakes, Pappy's has been a part of Purdue for almost a century, with generations of Boilermakers using the area to study, grab a meal and hang out with friends.
Wednesday's sale gave Purdue and Pappy's fans an opportunity to buy tokens from the restaurant such as standard and bistro tables, booths, chairs and barstools.
Purdue alumnus Joshua Bustamante was one of the first to arrive at the sale, waiting outside in a socially distanced line for the store's opening at noon.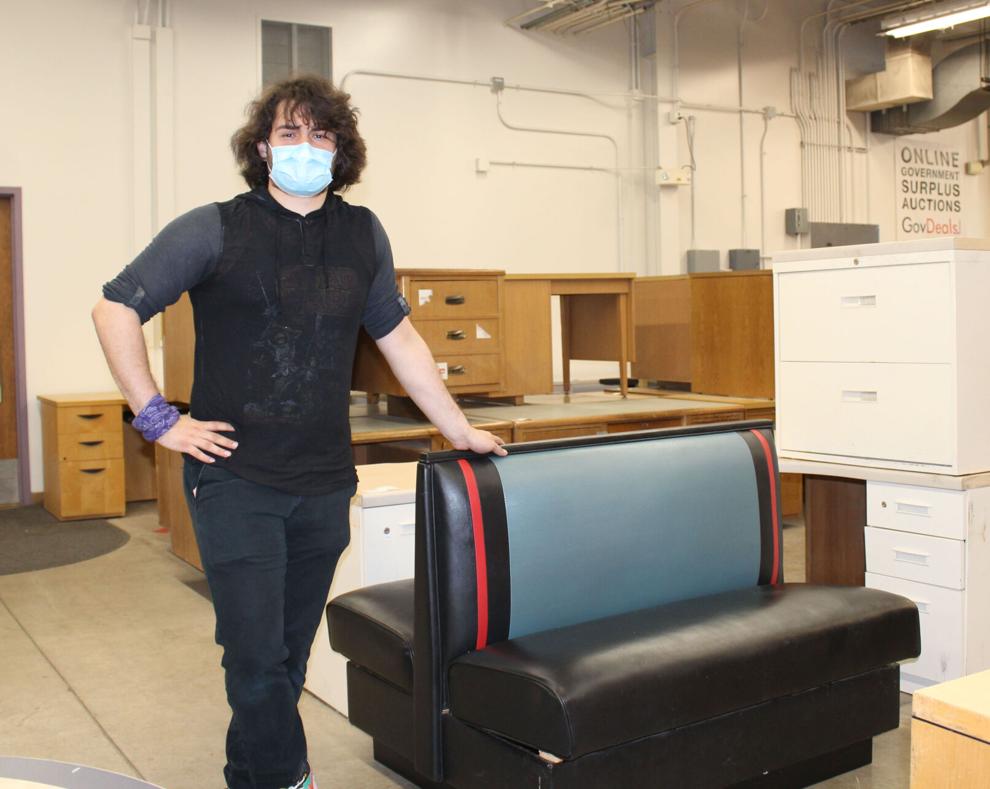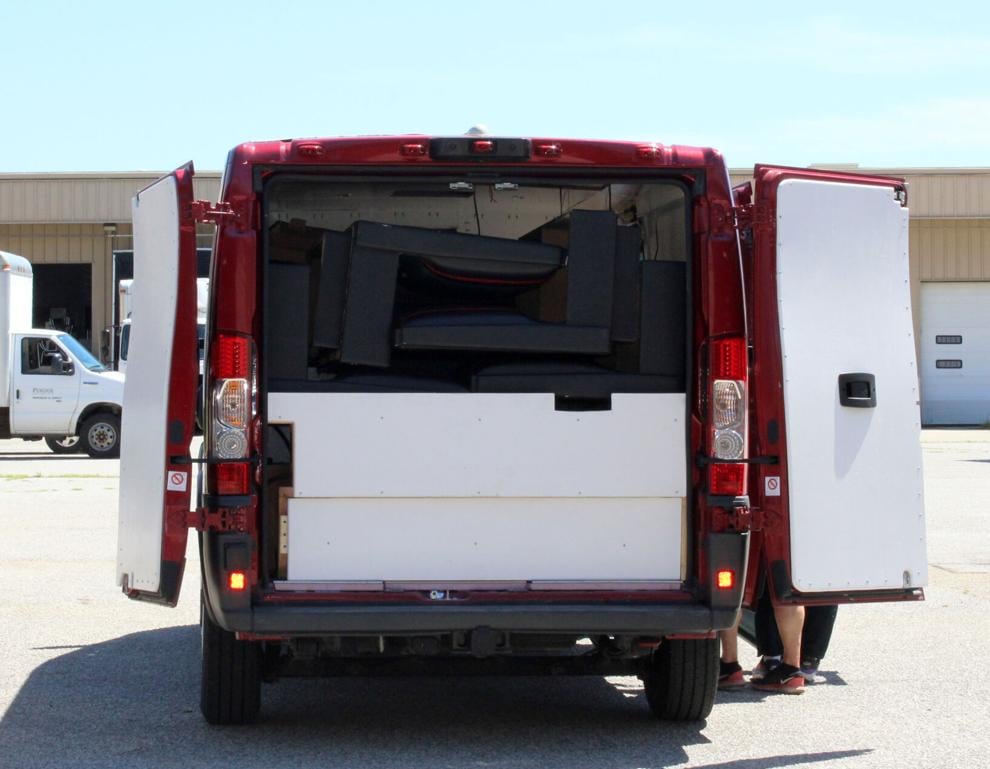 "I'm hoping to get a booth or two," he said before entering the store. Bustamante left with seven booths: five singles and two doubles.
"I'm going to give them to my friends as presents," he said of his purchases, commenting that they were too good of a deal to pass up.
Bustamante said he visited Pappy's often, even after graduating and moving to Chicago two years ago.
"If I had free time I would come down and sometimes go to Pappy's," he said, saying his once-favorite study spot was still a place he could go to get work done.
Carla Ade, a former Purdue Dining employee, said that while she wanted to snag a Purdue memento, the furniture didn't have as much sentimental value for her as others.
Although she worked for Purdue for 15 years, she said she only ate at Pappy's once, during a work party.
"I just know these held a lot of good memories for a lot of people over the years," Ade said.
Brandy Barrett said she came to the store to furnish her recently renovated basement.
Barrett, along with her husband, graduated from Purdue.
She said her basement is already decorated with a Purdue sports theme, and thought furniture from Pappy's would be a good addition to the space.
"It's Purdue history," she said, "and it's kind of cool to say you have stuff from (Pappy's)."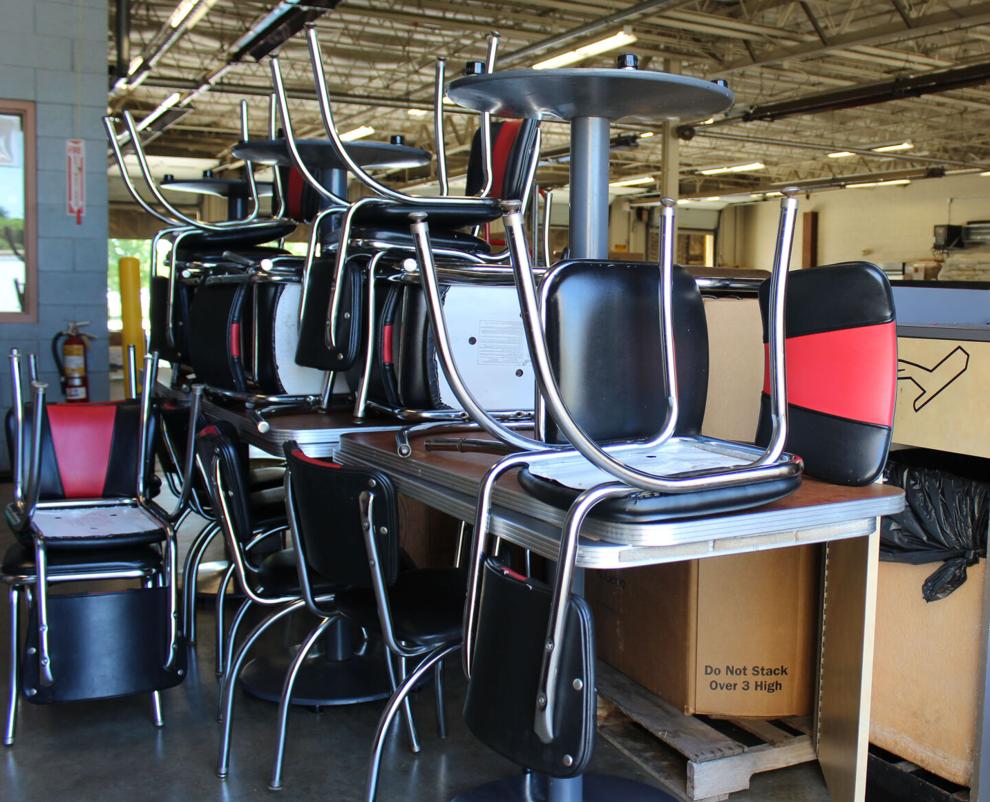 The Pappy's furniture will be just the beginning of the store's PMU-themed items, said Mark Schock, manager of materials management and distribution.
He walked by wooden chairs piled in a back storeroom, pointing out items from other popular Union haunts.
"These here are what's going to be really sought after," he said, gesturing to a stack of wooden chairs that used to sit in common areas in the Union basement.
Schock said he didn't know how many items would be available from other restaurants and areas in the Union and that the numbers change constantly.
"White Lodging and Aramark and residence and dining halls have first choice," he said, "we come in and clean up what's left."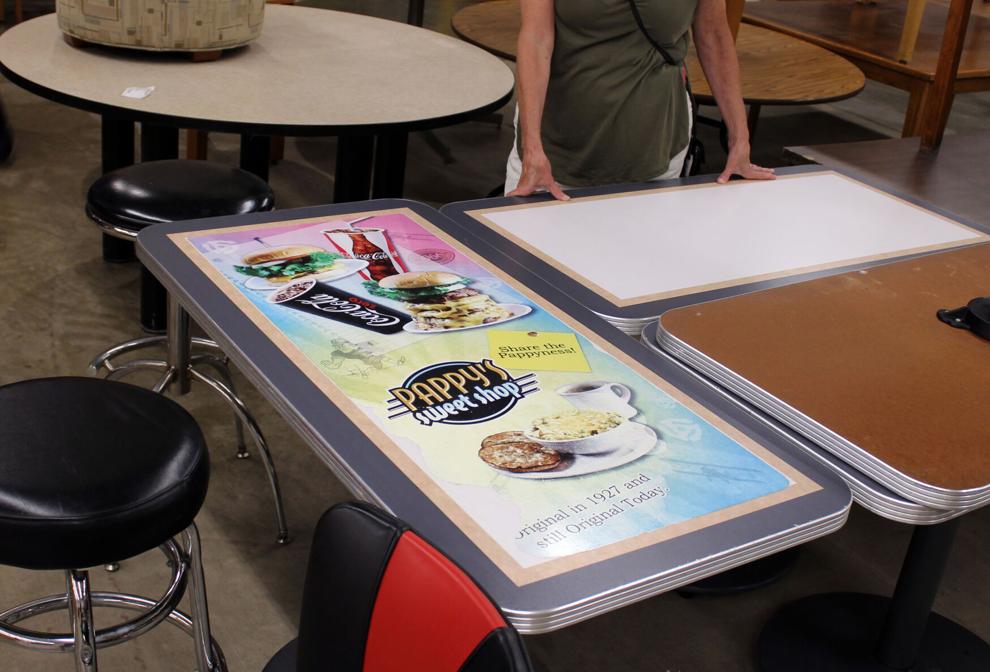 Schock said that while the Surplus Store is selling some furniture through its physical location, bigger items will be sold on GovDeals, an online auction site.
Susan Ticen, who works in marketing sales for materials management distribution, said the store will advertise for the other Union items after it clears out the furniture from Pappy's.
She said the store would "probably" sell most of its inventory from Pappy's by the end of the day Wednesday, based on the first hour of the sale.
As of Wednesday night, the store had sold all but "several chairs and some of the 4'x2' tables," according to a message on Facebook.