About six years ago, Purdue started laying the groundwork for what is now its newest research center, the Purdue Autism Center.
While the group just recently achieved center status in March, the foundation started six years ago after both community and faculty members submitted a "white paper." The document petitioned the provost to make autism research a focal point at Purdue, according to A.J. Schwichtenberg, a co-director and founding member of the center.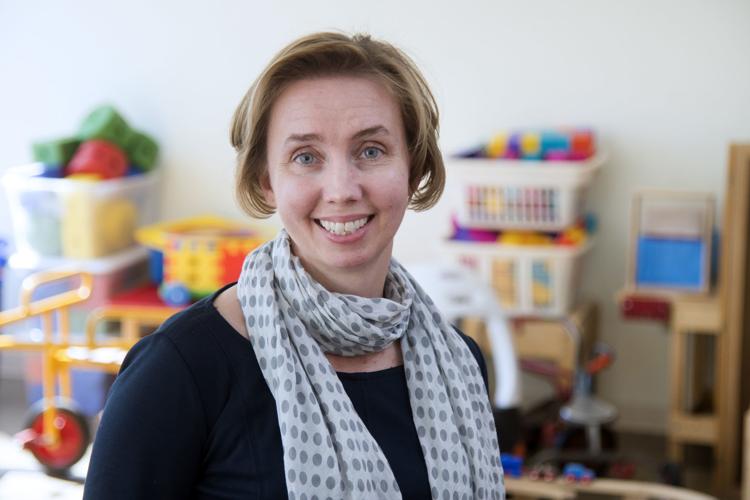 Schwichtenberg's experience in autism stems from her college years at Hamline University, when she worked as a clown making animal balloons and performing magic tricks, among other clown activities, she said. The child engagement skills she picked up as a clown translated well when she pursued autism intervention and, eventually, full-time work with families.
After graduating, Schwichtenberg took autism intervention as a full time gig and began engaging with many more families as a practitioner.
Eventually, it became too exhausting.
"I couldn't maintain that level of enthusiasm, that level of being on every day," she said.
She then moved on to graduate school at the University of Wisconsin Madison and did a postdoc at the Michigan Institute of Neurological Disorders, one of the seminal autism centers in the United States, she said. Schwichtenberg came to Purdue around 2014 after being attracted by the opportunity of a research center.
At the beginning, the provost granted a cluster hire, which meant Purdue would seek new faculty with an interest in autism research.
The response was met with a strong supply of faculty members, spread across multiple departments. In all, the center started with 13 founding faculty members who have been active the past five years, Swichtenberg said.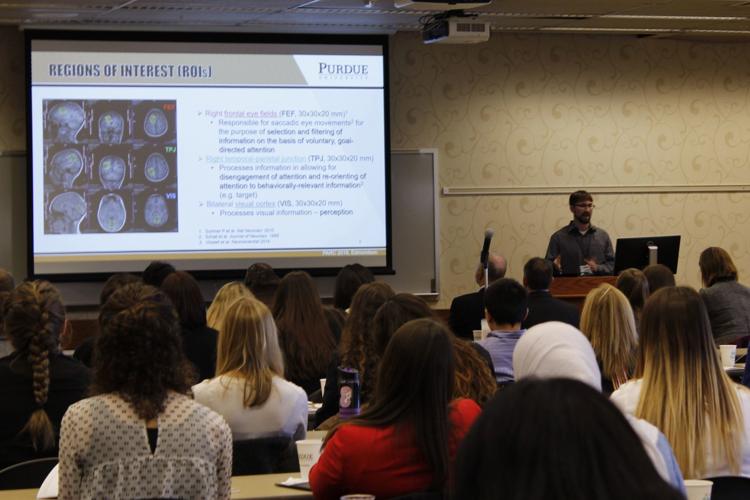 The center was granted university-sanctioned center status in March providing them legitimacy in the world of national autism research as well as opening the doors to center-based funding.
"(It) makes us more competitive for several kinds of grants, including student training grants like a T32 from the National Institutes of Health," Schwichtenberg said. 
Now, the overall focus is to "understand, assess and treat individuals with autism spectrum disorders; our effort spans basic biological and genetic to behavioral and applied approaches," the center's website says.
More specifically, the center has "designed coursework, we have research experience across a wide diversity of labs, we have community engagement aspects and then we also have 35 funded autism research projects," Schwichtenberg said.
With research across multiple departments comes more opportunities for students. Some students can work from a data science perspective, where a student works with data that is already collected.
In Kelsie Thacker's case, she works on family routines with the families to establish bedtimes and meal routines for infants with autism "so that the whole process is just smoother for the parents and the kids," she said.
Thacker, a hearing sciences major, conducts data entry for the project as well as behavioral coding. 
Thacker plans to become a speech language pathologist to help children with their speech impediments.
"A lot of kids who have autism will also have speech concerns," Thacker said.
The research is a collaborative effort across the colleges of Health and Human Sciences, Science, Education and Veterinary Medicine. While there isn't a sole, designated building, research is conducted at the Steer Speech and Language Clinic, Seng-Liang Wang Hall, Psychological Science building and the Biological Science building, Schwichtenberg said.
Researchers also utilize telehealth communications, such as through a computer or mobile phone, as well as physical interactions with families and children.
While research is a primary focus, the center also sponsors outreach events, including summer camps, training, guest speakers and intervention programs, according to a Purdue press release.
Many of the families that participate in the research come with communication concerns about their children, Thacker said.
"So either they're having trouble communicating with their child or their child doesn't fully know how to communicate with them," Thacker said, "so through this project, they learn more efficient ways to communicate and the child also learns better communication skills.
"I think that just helps with overall satisfaction."