While some students have been away from campus, a team of six undergraduate students have been creating a bacteria to help reduce the damaging effects of carcinogens.
The team consists of main members Vi Ka Chaang, senior, Caleigh Roleck, Kathryn Atherton, and Archana Kikla, juniors, and Andrew Santos and Kevin Fitzgerald, sophomores. They all have been working together in different aspects throughout the summer.
The bacteria is designed to find and focus on Benzene in the lungs and break it down into compounds that are naturally found in the body. Those compounds then feed into the body's metabolism.
This year is the 11th time a Purdue team has entered into the International Genetical Engineered Machine competition.
While these students are able to develop themselves from a research standpoint, they have also been able to develop their communicative abilities in presenting their ideas to potential supporters and for the competition itself.
"We're not just isolated here. We have to go out and get funding or speak to other teams," Atherton said.
"We're forced to interact with people outside our team and we learn about different professors and opportunities Purdue has," Kikla said.
The bacteria isn't perfect yet, and is still running through tests, such as making sure the delivery method is correct to not hurt the lung, checking how much of the bacteria to use to not cause a lung disease instead or if the bacteria is properly allowing benzene to pass through it.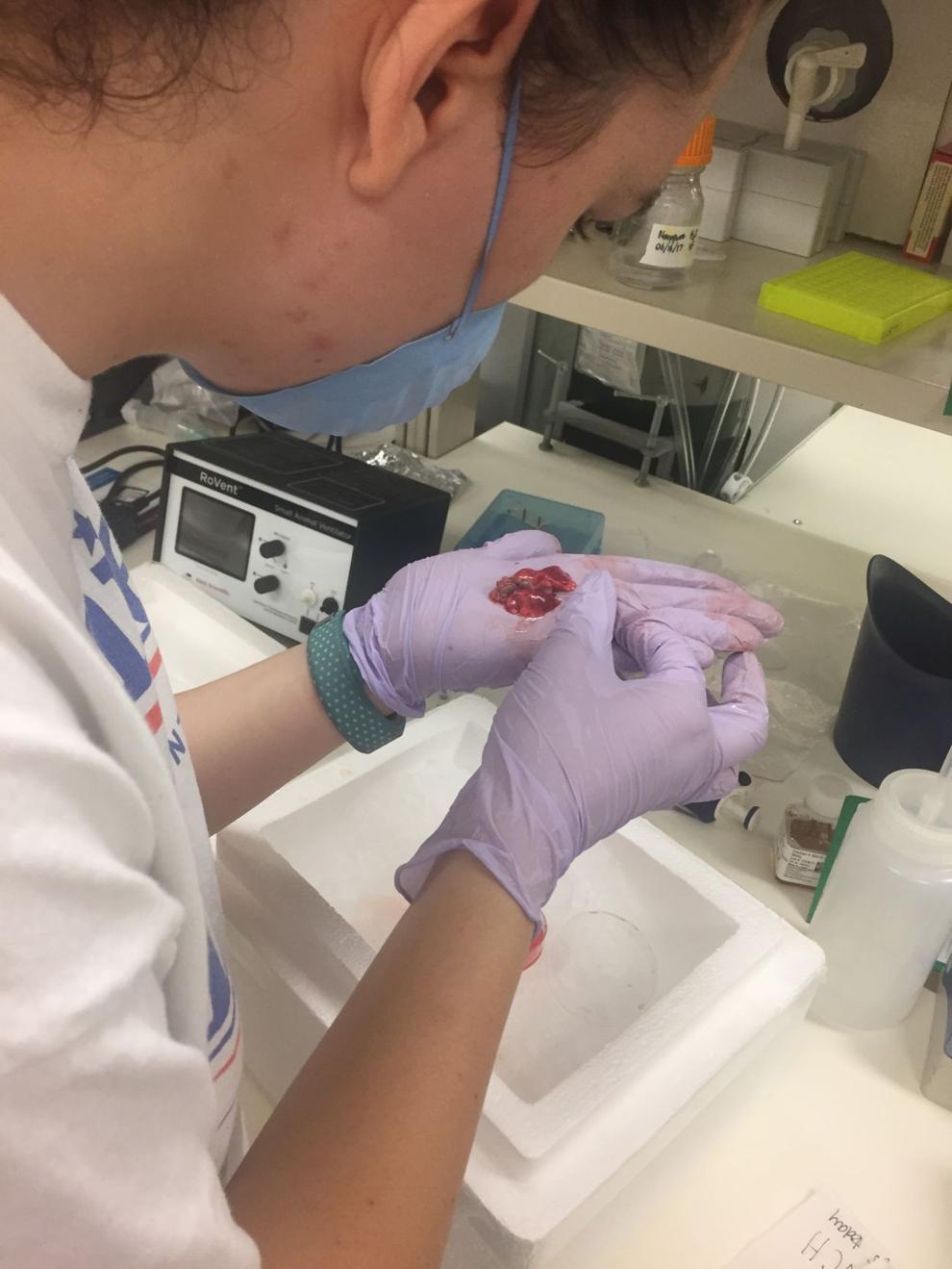 Although the project has a theme of synthetic biology, the members come from both the College of Science and Engineering, as well as having an advisor from the College of Technology.
"Undergrads like us should be going into research like this," Kikla said. "We can see the direct impact on society." 
The team's competition will be in late October or early November, and are looking to close out the creation of their bacteria soon.
The team is still raising money through Experiment.com, a crowd-funding website for experiments, which can be found here.