Students flocked to Raising Cane's Chicken Fingers as it officially opened its doors in West Lafayette on the final Reading Day of the semester.
A video posted to Barstool Purdue's Instagram account showed a line of customers wrapped down the staircase and across the sidewalk near the front of State 19 bar before the restaurant's 10 a.m. opening.
Though the line had not shortened by 1 p.m., some students said it had been moving quickly because there are only five items on the menu, including sauce.
"The only thing you get there is chicken fingers, (your order) is just how much," said Mason Burgess, a junior in the College of Engineering.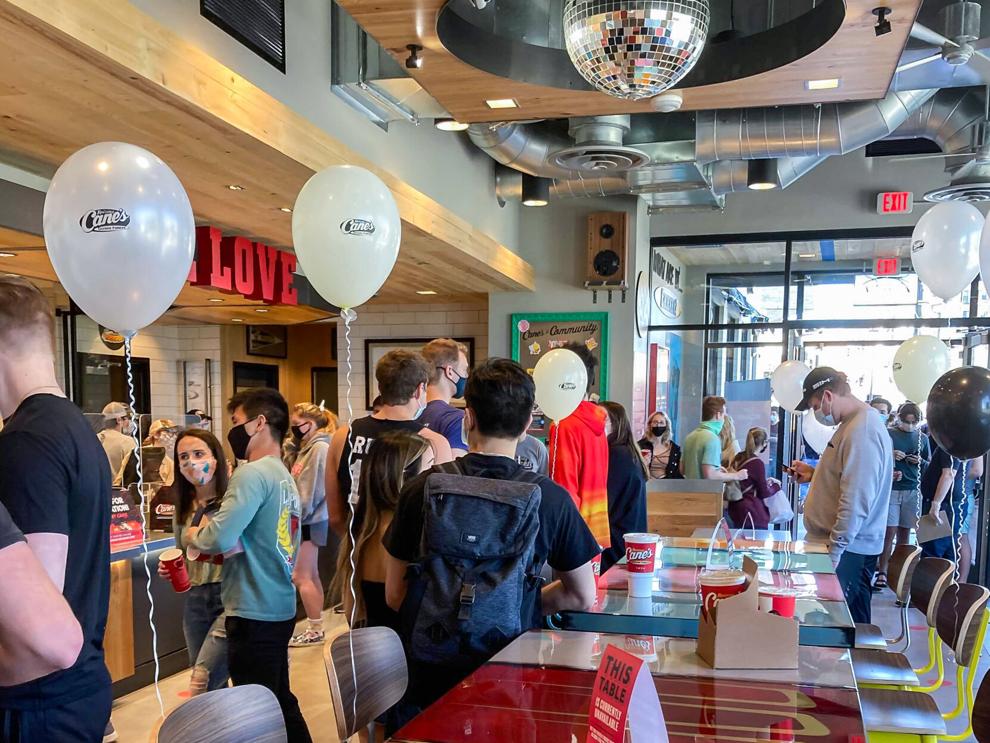 At the entrance, one employee distributed food to a line of customers who had ordered online. Another controlled the flow of the line through the doors to allow for social distancing while making conversation and handing out Caniac Club cards, which give members free food the day they sign up, on their birthday and on the anniversary of their signing up.
This is the second Raising Cane's location in Indiana; the first opened in Mishawaka in December. Some students in line said they were excited the beloved fast-food restaurant is the newest addition to Chauncey Village while others said they wanted to try it for the first time to see where the fervor came from.
Burgess closely watched the front doors while he waited, saying he was eager to eat the chicken fingers and fries again. Sydney Lehman, a junior in the College of Health and Human Sciences, who was with Burgess, said she had never been before.
"I'm excited just because he keeps talking about it," she said with a laugh. "I've never had it, so I'm hoping not to be disappointed."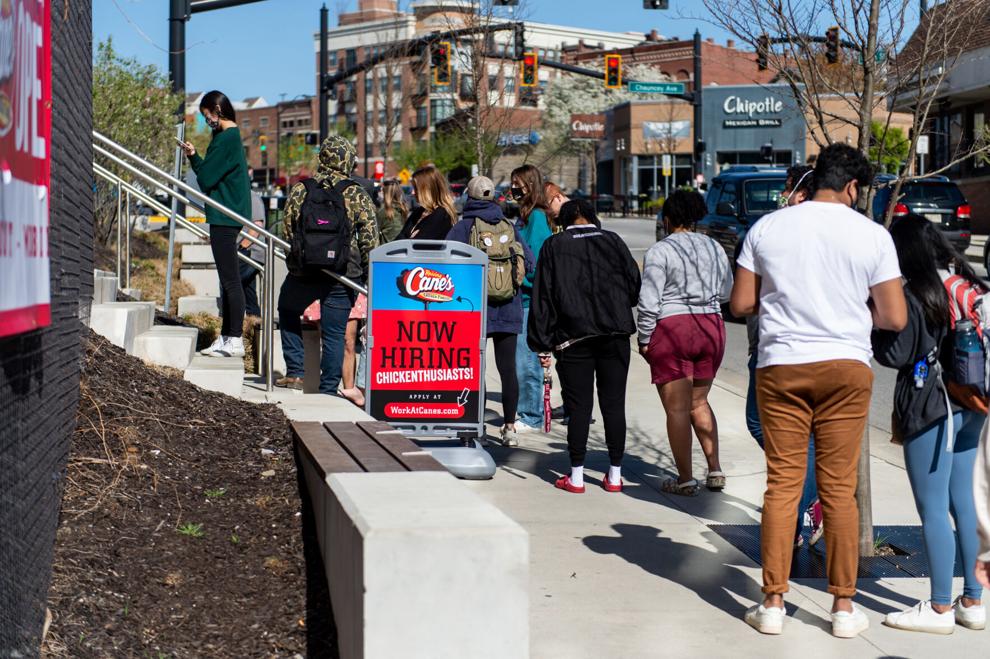 Local buzz around the Louisiana-based restaurant began when a Reddit user posted a picture of Raising Cane's job postings in November. Later, a "now hiring" poster was hung outside the soon-to-be Raising Cane's on the bottom floor of Rise apartments.
Others found out when Rise sent an email to residents Nov. 4 about the Raising Cane's before construction started, junior in the College of Science and Rise resident Marie Oberlin said.
"(Rise) said like, 'Hey, by the way, Cane's is coming in spring,' so I kind of figured it out a while ago before most of everyone else knew," Oberlin said.
For Burgess, having a Raising Cane's on campus was special for one reason:
"It makes us better than IU."