Purdue University has filed a trademark lawsuit in federal court against two online sports apparel distributors, Vintage Brand LLC and Sportswear Inc.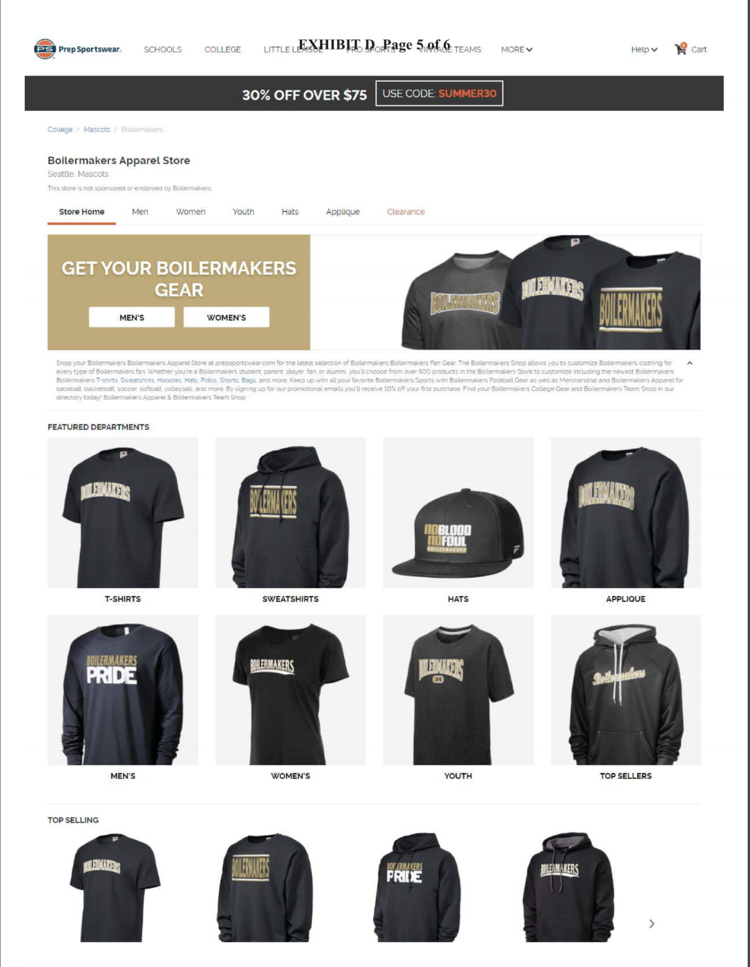 The lawsuit comes after the parties refused to comply with cease and desist letters sent by the University, according to the lawsuit. Purdue claims that the University's reputation is at risk.
Both defendants are Washington-based companies owned by Erik Hartvigson. His companies are accused of using "Purdue Marks" without permission of the University. The companies stated in court documents that "the current usage offends no right of the University."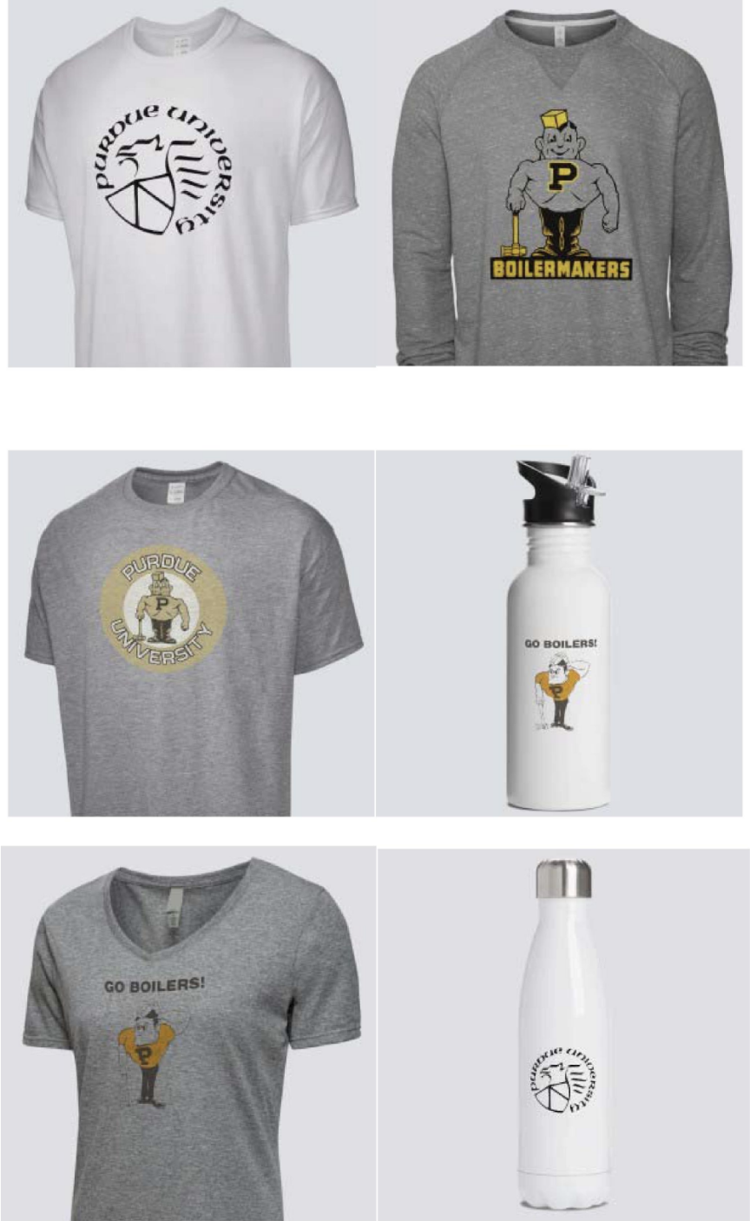 The Better Business Bureau, which rates businesses based on credibility, has accredited neither of Hartvigson's businesses. Sportswear Inc. has amassed 230 complaints and averaged a one-star rating since its founding in 2003, and Vintage Brand has a C- rating.
In the lawsuit, Purdue cited specific images and terms, or the "Purdue Marks," that the defendants are accused of using. Such apparel could not be found on the companies' websites Tuesday. Purdue claims Hartvigson's companies caused the University to suffer a loss of revenue.
"Purdue enjoys common law rights in the state of Indiana and throughout the United States. These rights are superior to any rights which the defendants may claim," Purdue said in court documents.
In addition to state law, Purdue cited the federal Lanham Act, also known as the Trademark Act of 1946. Under the act, the defendants have allegedly "infringed the registrations by various acts by selling and manufacturing goods."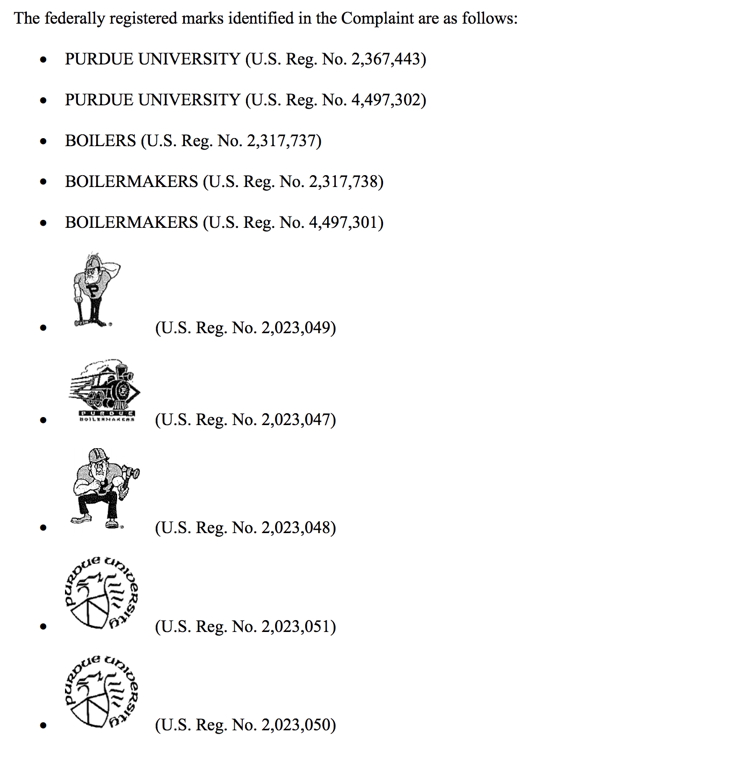 To make up for the stated losses, Purdue requested in the documents that all electronic forms of packaging and software be deleted. The University also asked that all products manufactured by the defendants containing the illegal "Purdue Marks" be destroyed.
Purdue has requested damages and all profits from the defendants' sales and revenues.