Cary Knight Spot, a campus staple for late-night food and shakes, closed its doors permanently on Sunday.
The Knight Spot will be replaced by Famous Franks, a food truck currently operating around Purdue's campus and known for providing late-night food to bargoers near Chauncey Village.
Though no formal announcement was made by the University, a Reddit post circulated among students was later confirmed by employees.
Jim Bush, assistant director at Purdue News Service, said that Famous Franks already operates within Aramark's retail dining portfolio on campus. Aramark is the company that took over Purdue's retail dining operations last year.
"Aramark will begin branding as Famous Franks @ Cary Knight Spot as of this week," he said in an email.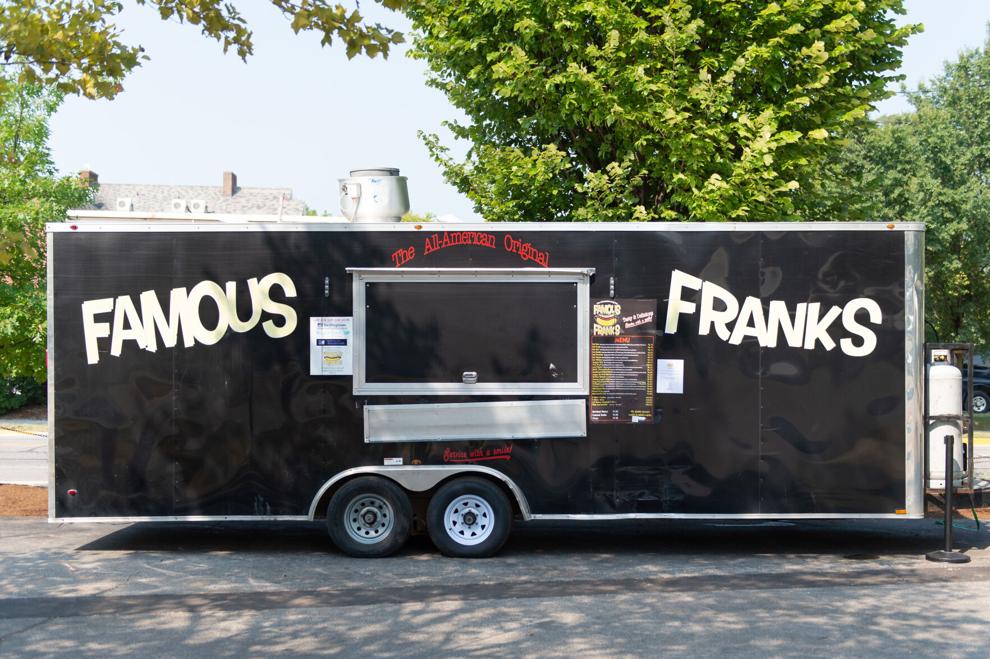 Bush said the change came in the wake of the Knight Spot not attracting as much traffic as it had in past years.
"It should bring local flavor, locally known brands, excitement, as well as hopefully boosting traffic," he said of the new joint.
In a document The Exponent received after filing a public records request for Aramark's contract with Purdue, Aramark proposed a new concentration on centralizing Purdue's eatery locations.
The document also contains a copy of an email between Famous Franks and Purdue, dated Nov. 25, 2019, that confirms the company's plan to partner with Franks.
The company notes that campus offers several decentralized locations, like Port cafe, Amelia's and Cary Knight Spot Grille. Most, if not all, of these could be relocated to a centralized retail dining area, the proposal states.
Creating one or two centrally located late-night destinations where meal swipes could be used could also help students in need of late-evening and early-morning fuel, according to the proposal.
One Knight Spot employee says they were also not given much advance notice about the change.
Chirag Jain, a sophomore in the College of Liberal Arts, said they were told about a week before the place was set to close.
After working at Knight Spot since his freshman year, Jain said that employees were not being offered a job at the new dining location, but were given the chance to work at other retail dining spots on campus.
"Famous Frank's is bringing their employees with them, and the rest were given the option to relocate to other Aramark locations such as Harrison Grill and Continuum Cafe," he said.
Some students expressed disappointment about the closing of the Knight Spot, many of them saying they did not expect this closure.
Logan Clark, a sophomore in the Krannert School of Management, said he was extremely surprised.
"Cary Knight Spot has always been there," he said. "It's where I go when I don't like the food at Ford (Dining Court) or All American Dining."
Clark, a resident assistant at Cary Quadrangle, said most of his residents were unaware that the Knight Spot was closing.
"There's definitely a lot of people that aren't happy about this," he said.
Clark said he was hesitant to frequent the incoming business, Famous Franks.
"I might go there once a week," he said, "but honestly the food is pretty greasy."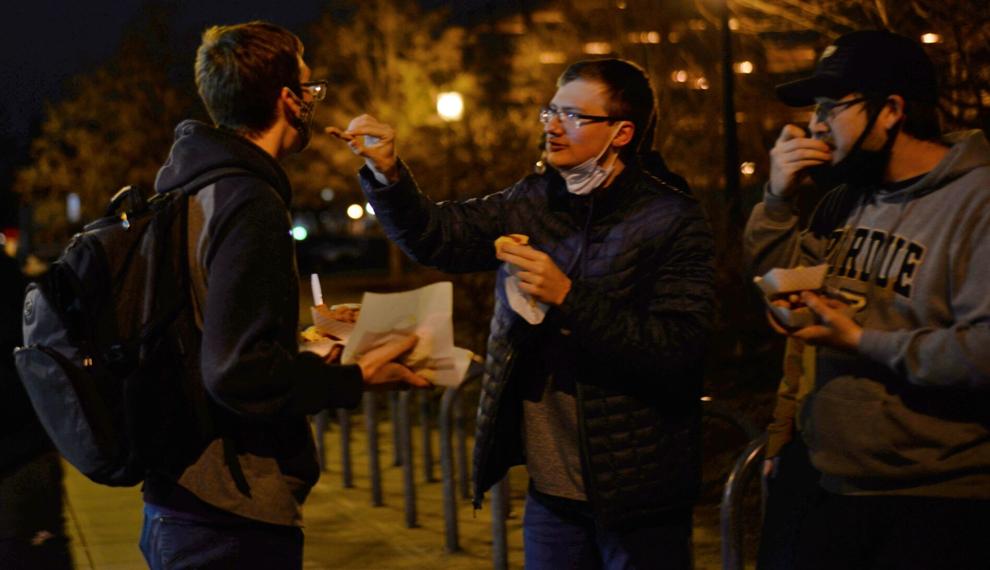 Another common concern among students was whether Famous Franks will accept meal swipes, which Bush said the University is working on.
"Famous Franks menu will replace the current menu, plus some additions," Bush said. "Purdue is working with them to develop as well as define swipe options."
Evan Wojcicki, a freshman in the College of Engineering, said he went to Cary Knight Spot regularly.
"When I heard they were closing because they weren't getting much business I was confused, because there's almost always a line when I'm here," he said.
Wojcicki lives in Tarkington Residence Hall, so he said the proximity of his dorm and the good food of Knight Spot were his primary reasons for going there often.
He also said that while he had heard of Famous Franks, he had never been there before. Wojcicki said he planned on visiting at least once.
"With the limited option at the dining court," he said, "I'll take what I can get."