Allison Edmondson and her husband live in Purdue Village, one of the most affordable options around campus for married couples pursuing their degrees.
She described seeing children outside playing on the nearby playground when the weather is pleasant, waving and talking with neighbors. The people who live just south of State Street near Martin Jischke Drive have built a sense of community, she said.
Edmondson said Purdue Village is a place where she and her husband could meet other people who, like them, are trying to juggle marriage and raising a family while pursuing a college degree.
But their place in Purdue Village is scheduled for removal soon. Two weeks ago, they learned they would have to be out of their apartment by May.
Their building is slated to be "decommissioned," or removed from use, in the summer. It's one of 20 buildings in Purdue Village that will become defunct this summer, according to Purdue spokesperson Tim Doty. The rest will follow suit in 2022.
Some units in Purdue Village have already been demolished.
Edmondson, a junior in pre-pharmacy, said she already renewed her lease with Purdue Village, but now she and her husband will need a new plan.
What happens next
Despite potential aid from the University, one of Edmondson's main concerns is the loss of affordable single-family housing because of the community she says it fosters.
Her next step is to partner with Purdue Student Government to help advocate for nontraditional students such as herself, she said.
"I want Purdue to be aware that this decision is affecting people," she said. "Whenever you have such a great community of nontraditional students, especially for the single parents and the families, I think that it's going to affect all of us a lot and I think it's going to make it really challenging."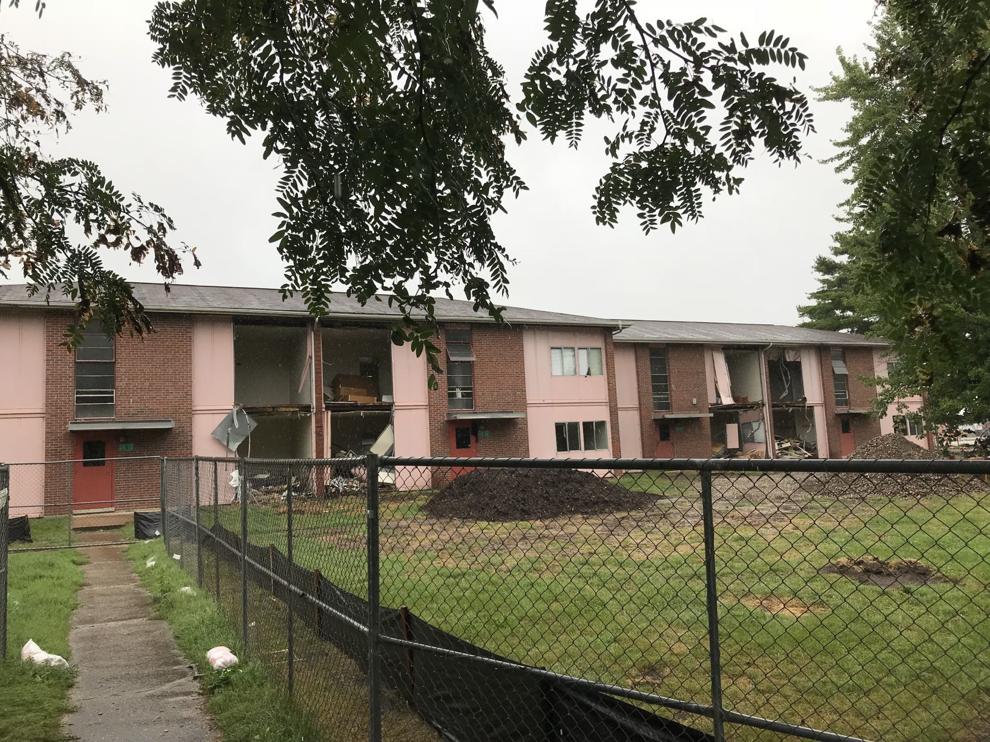 PSG Vice President Hannah Darr, a fellow resident of the small-family housing in Purdue Village, said she laments the loss of the neighborhood.
"We understand that some of the buildings may be in need of a few updates, but just learned recently that there are no future plans to replace the family housing," Darr said. "This is an incredible loss to the community."
Darr said she and her husband are graduating this semester, so they are not in the same situation as others. But they were planning to stay in their apartment during the summer while they finalized post-graduation plans.
In response to the decommissioning, PSG said it now has plans to launch a survey to gauge the impact on students, specifically those in minority communities.
"The survey also aims to prove how tearing down Purdue Village disproportionately impacts students of color, nontraditional students and students of low socioeconomic status," Darr said.
Along with the survey, a "task force" has been established, made up of graduate and undergraduate students who are affected by the planned decommission or passionate about the cause, PSG President Assata Gilmore said.
"We are taking various approaches to ensure the student voice is heard," Gilmore said, "including conversations with administration, a survey to assess student needs and gather more information/data about those affected, as well as a petition and, eventually, a piece of legislation."
The University is working with Purdue Village residents to locate housing options for 2021-22, according to Doty. Most graduate students and families will be allowed to remain in Purdue Village, perhaps in different units, for that academic year until the rest are decommissioned, he said.
"The area, as part of the promised Discovery Park District, will be further developed following Purdue's Giant Leaps Master Plan and the growth of (the) University's Live, Learn, Work, Play development," Doty said in an email, "featuring research facilities, corporate partners, living spaces, green spaces, and more."
P-Ville v. 'Provenance'
The original decommissioning of Purdue Village was slated to take place in 2020, but COVID-19 put those plans on hold.
"When the scope of the COVID problem was first becoming apparent, it occurred to me that our intention to demolish our World War II-vintage Purdue Village Apartments might be a mistake," Purdue President Mitch Daniels said in his 2021 open letter. "I got hold of our Physical Facilities VP Mike Cline just in time to stop the 'dozers, and we left hundreds of units standing for use as isolation space."
One of the most appealing qualities of the family housing in Purdue Village is the price, Edmondson said.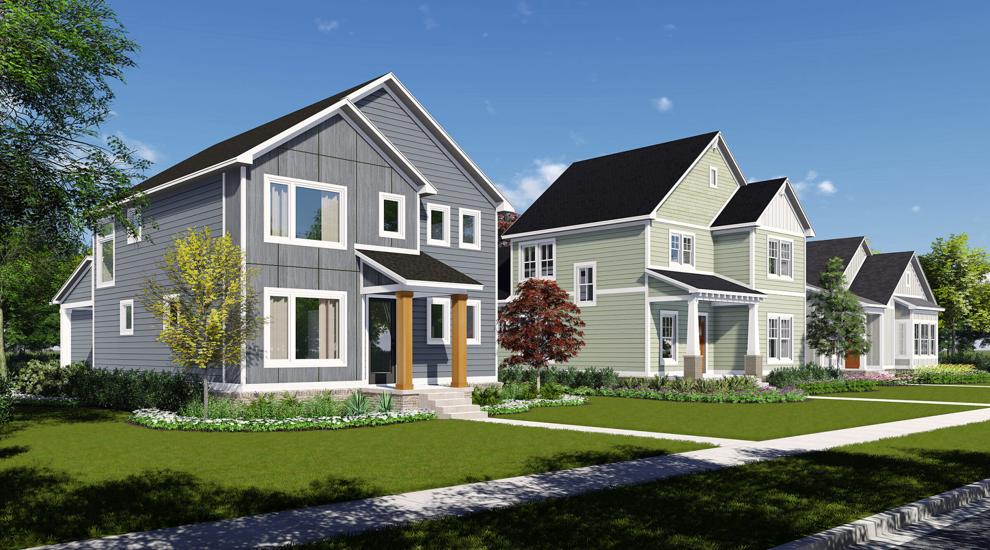 "It is $642 for a one-bedroom and $785 for a two-bedroom," she said. "Those rates include utilities and internet."
This rate is significantly more affordable than properties with amenities that are similarly close to campus, Edmondson said.
Unlike other Purdue housing options, families are able to pay monthly as they would with a traditional apartment lease. Students in other residential halls pay an annual price for the academic year, which is roughly three-quarters as long as the calendar year.
A $1 billion residential project called "Provenance," which aims to bring in townhouses, single-family homes and other living options, is one of the plans to fill the void left by Purdue Village. The housing aims to attract businesses to the area and provide housing for employees and alumni, according to previous Exponent reporting.
The homes offered in the district will not be leased but sold as lots to prospective homeowners.
The initial plans for Provenance include 47 single-family detached homes, 16 townhomes and market-rate apartments, according to a Purdue News press release. The design also includes plans for features such as a community center, fitness center, restaurants, retail shops and centralized green spaces.
Purdue and Purdue Research Foundation are working with developers to plan newer, more affordable apartments in the district. The aim is to price them comparably to the housing lost by the demolition of Purdue Village, Doty said.
The current Purdue Village families affected by the decommissioning will not be left on their own financially, Doty said.
"Purdue will provide financial assistance for impacted families and graduate students in moving to other University Residences' accommodations," he said. "Tenants will receive another letter in early April with more details, including what specific housing solutions are available to them for the 2021-22 academic year."
The hope is to have the new housing options open by the fall of 2023 or 2024 at the latest, Doty said.
The impact on families
With the looming loss of this affordable space, Edmondson said she feels that Purdue is saying nontraditional students are less important.
"It's really incredible that there are able to be families here and single parents that are able to chase after a higher education," Edmondson said. "They're kind of putting putting students in a category where they're saying, 'Oh, you have to be single to get a college education, we're not going to help out married or non-traditional students.'"
Both she and her husband work jobs and attend classes while sharing a car, Edmondson said, so they need an affordable place from which they can easily commute.
"I think that a huge challenge of being a nontraditional student, particularly (for) families, is that it has to be more affordable," she said.
Edmondson said that despite the buildings being 50-plus years old, the spaces themselves are functionally similar to other equally priced apartments that the couple toured while searching for a place to live.
Her husband Devon, a senior studying economics, said that when researching other one-bedroom apartments nearby, leasing agents would typically quote them higher prices once informed that the couple is married.
Darr said she and her husband experienced a similar phenomenon when trying to find housing as a married couple. She also noticed that other apartment buildings in the area do not offer the same amenities or family atmosphere that Purdue Village does.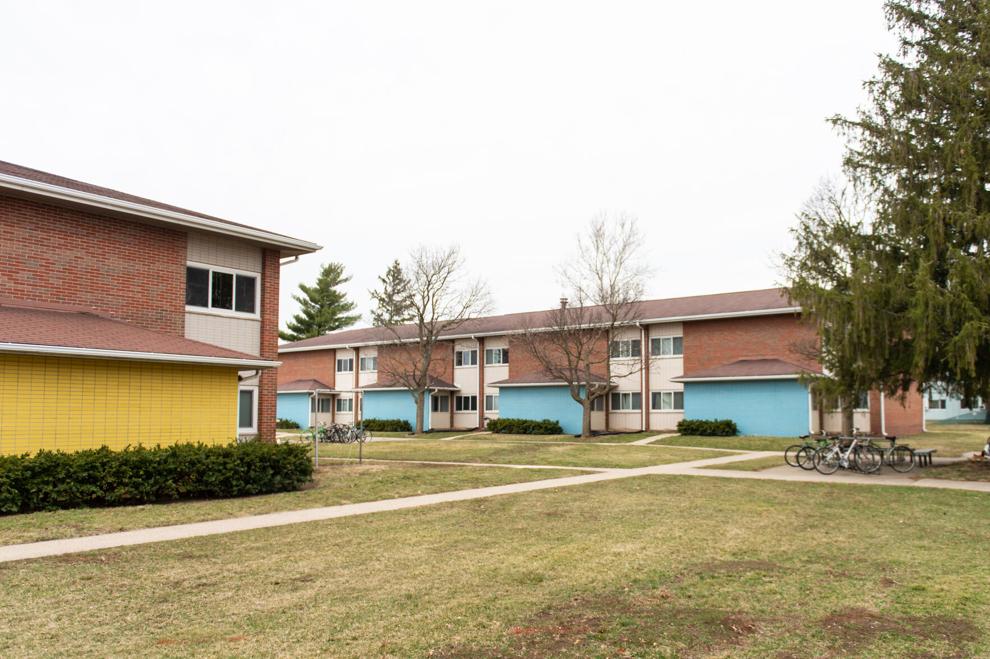 "Some landlords close to campus are also very discriminatory to families and try to charge additional fees for the same space to a single person (versus) a family," Darr said.
If they have to leave Purdue Village, Devon Edmondson estimated their cost of living would be nearly double what they pay now, considering they don't independently pay for utilities or internet.
Allison Edmondson said she's also sad to leave their building behind for sentimental reasons.
It's her and her husband's first home since being married.
"It's kind of bittersweet, like we'll be living here a year, and we just have a lot of memories here," she said. "And it's just particularly sad for me to kind of lose some connection of being able to wave at our neighbors and visit with other families."
Darr said the loss of Purdue Village will negatively affect minority populations on campus.
"If you just spend an hour out here on a sunny day, you will see intergenerational families having picnics together in the grass and the kids laughing and playing on the playgrounds," she said. "More than that, Purdue Village provides a safe and affordable space for an abundance of nontraditional and minority students."