Sri Vemavarapu woke up at about noon to four missed calls – two from each of her parents.
Her phone lay next to her on her bed in Owen Residence Hall, across campus from where a student was killed in his room during the night.
She didn't call them back right away, though. She saw a text message from her mother but didn't open it. She later opened Instagram to see multiple direct messages breaking the news. Then she opened the texts asking if she knew that a student was killed.
"This is terrifying," the freshman said Wednesday evening, nearly 20 hours after 20-year-old senior Varun Manish Chheda was killed. "They say college is supposed to be a safe space."
Since his death early Wednesday morning, students have given their reactions to the killing, expressing fear, grief and anger.
"When something like this happens, it doesn't just affect one person," said Natalie Holt, a sophomore in the College of Education. "It affects the whole community."
Holt heaved a sigh, shaking her head.
"We should not have had classes today."
Purdue left the decision to cancel classes up to individual professors.
Associate Vice Provost and Dean of Students Katie Sermersheim said the decision was important to allow students to grieve in their own ways.
"It's important to try to keep a routine," she said after the 8 p.m. vigil honoring Chheda. "There's value to (that) in the grieving process."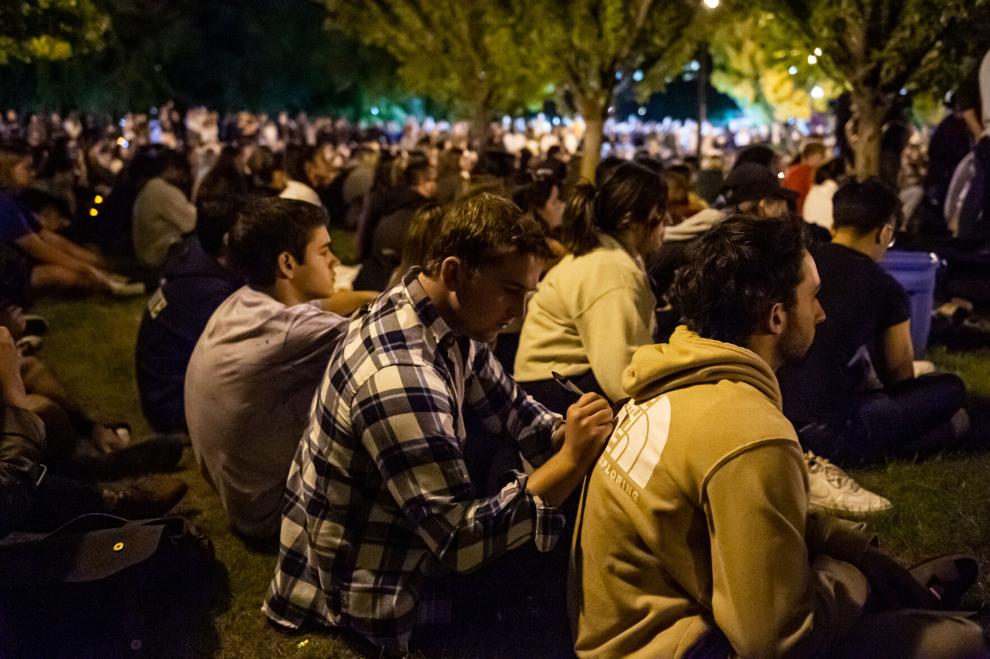 Sermersheim said the dean's office provided absences to students who asked for them.
Multiple students said they're scared to live on what they previously thought to be a safe campus.
"It was scary at first," junior Harry Nguyen said at the vigil. "I didn't think something so serious can happen so close to me. You see it happen in the real world, but sometimes you forget that you live in the real world."
Other students emphasized a loss in confidence in their own safety in the wake of the killing.
"I've never felt unsafe on this campus, but that's been taken down a little bit," said Em Neyhart, a resident assistant at Parker Residence Hall. "When this happens a mile (or) two miles away from you, it really puts it in perspective."
Sermersheim reiterated that the suspect is in custody and that the campus remains safe for all other students. But she acknowledged the fears students are feeling.
"It's normal and natural to have high emotions, fear and concern," she said. "Reach out to one another. Take care of yourself. Seek out the resources that are available."
Amid the fear, an eerie silence hung over Purdue.
"Today is gloomy," Vemavarapu said. "People have just been dull (and) depressed."
Nguyen said the atmosphere on campus felt different from usual.
"Purdue is usually very vibrant," he said. "Today, energy is low."
Football player Will Chapman said he's sorry for Chheda's family, calling for prayers for their well-being.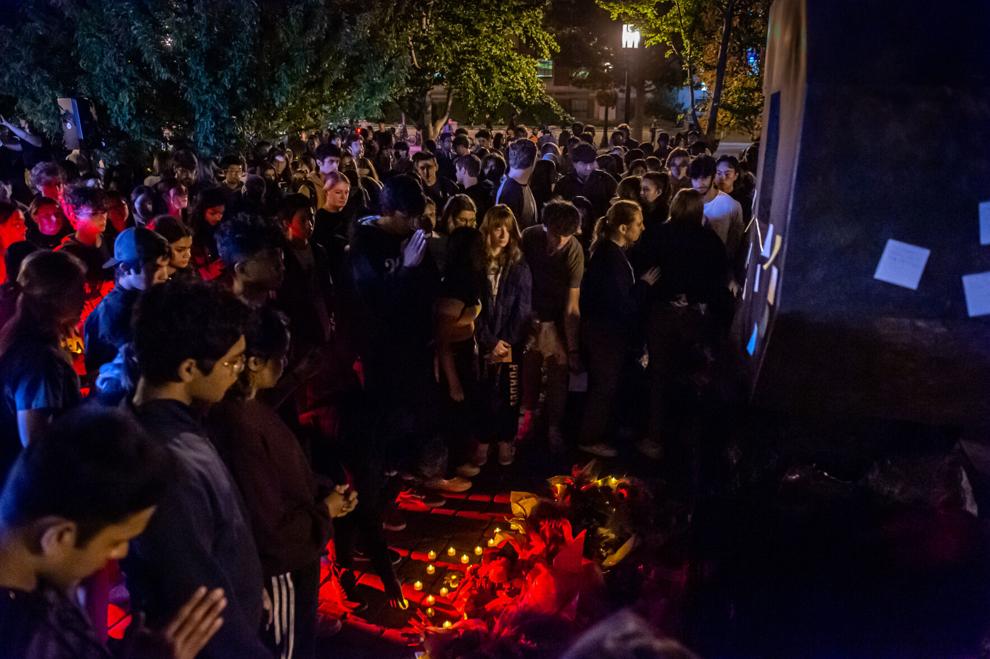 "I was in shock," he said. "I didn't know what to think. I kept trying to find the best scenario in a crazy situation, like maybe it was an accident."
Aside from their own emotions, some students said they wished the university focused more on Chheda than the crime itself.
"The thing that triggered me most was how Purdue didn't humanize him," said Praval Kollipara, a sophomore in the College of Science. "Giving the name is not enough." He also said he wished more professors canceled class or put out statements about available resources.
Aditya Guava, a junior in exploratory studies, said Purdue President Mitch Daniels' statement Wednesday morning wasn't an adequate response to the tragedy.
"I don't care much to read what (Daniels) has to say," he said. "As an institution, Purdue doesn't do much to take care of their students."
Another sophomore in the College of Science, Saravana Blisetti, said he was mad when he woke up to "just an email."
"(Daniels' statement) didn't feel like enough. The statistics seemed a little out of place, but it was still good that he addressed it," Neyhart said, expressing appreciation at the president's acknowledgement of the incident.
"I feel like it was in good faith," she said, "but maybe just worded poorly."