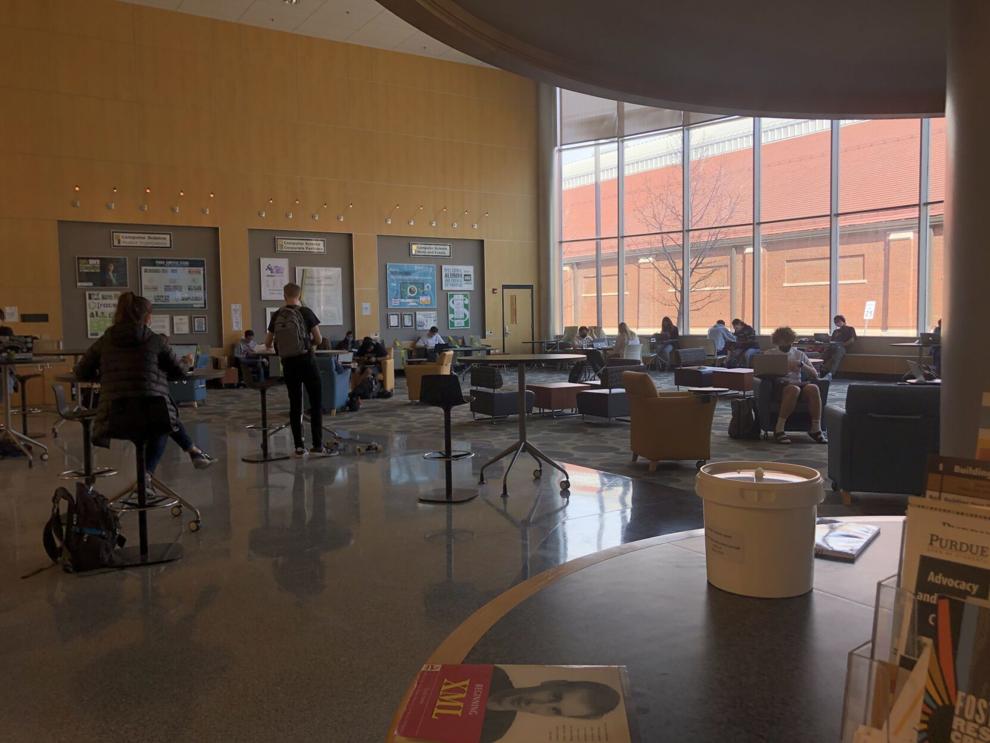 Select academic programs will return for the summer session starting May 9. These programs will be accompanied by updated COVID-19 protocols, Purdue announced in a press release Thursday.
The programs returning include Summer Start, Early Start, Summer College for High School Students and the Computer Science Bridge Program, according to the release.
"Approximately 10,000 students (are) anticipated to take in-person courses this summer," the release said.
Students may enroll in any combination of online courses (synchronous or asynchronous) and residential courses, the release said. However, there will not be a separate online only cohort program this summer.
Student Transition, Advising and Registration will remain virtual, according to the release. Enrollment Management will continue offering in-person campus tours, following all Protect Purdue safety protocols.
Protect Purdue protocols
Though learning such as classrooms and instructional laboratories will generally maintain their current density throughout the summer session, Purdue plans to increase the permitted occupancy of some public and shared spaces up to 50% of their normal capacity. These spaces include study spaces and common seating areas.
In all cases, students are expected to maintain social distancing, as outlined by CDC guidelines, the release states.
Purdue's masking policy will remain in place over the summer, according to the release. Per current regulations, faces masks are required in the following spaces.
In all hallways, public spaces, common areas and classrooms at all times.
In shared offices, shops, conference rooms and lab spaces.
By staff at desks behind Plexiglas shields anytime another person is in the room.
When traveling in a vehicle with more than one person.
Outdoors if continuous safe social distancing is not possible.
Protect Purdue implementation and medical advisory teams will continue assessing the situation and will announce any policy changes through regular channels, according to the release.
Travel, visitors and events guidelines
Protect Purdue guidelines for travel, visitors and events have been modified for the summer session, with an eye toward increasing rates of COVID-19 vaccination on our campus. The updated guidelines will take effect on May 9, but until then, current guidelines will remain in place.
A special set of commencement week event and visitor guidelines will be in place for the week of spring commencement activities only (May 10-16).
Summer testing and contact tracing
Purdue has not yet released the details of its summer testing protocols, pre-arrival testing and surveillance testing, but has said it will provide more information in the coming weeks.
The University is also encouraging arriving international students to receive a World Health Organization-approved vaccine before coming to campus. These students' vaccination statuses could possibly exempt arriving students from "lengthy quarantine protocols," the release states.
The PPHC is reviewing current quarantine guidelines for arriving international students. Additional details will likely be released in early April, according to the release.
Purdue's effort to "return to normalcy" is expected to continue into the 2021 fall semester as more of the Boilermaker community is fully vaccinated. Updates on fall protocols and guidelines will be shared by May 15, the release states.