Less than two weeks after University Senate first discussed the possibility of providing free menstrual products in campus bathrooms, Purdue administration announced its intentions to move ahead with the senate's plan before its second reading and vote.
Students who have worked toward making those products more accessible for years were amazed.
"I'm still a little bit in shock that this is actually finally happening," Period Project president Jaclyn Frank said in an email. "It's happening because of so many independent pushes for the same thing. The Period Project is ecstatic that this seemingly huge and far-away goal is coming to fruition because of people making their voices heard. Menstruation should NEVER be a barrier to education.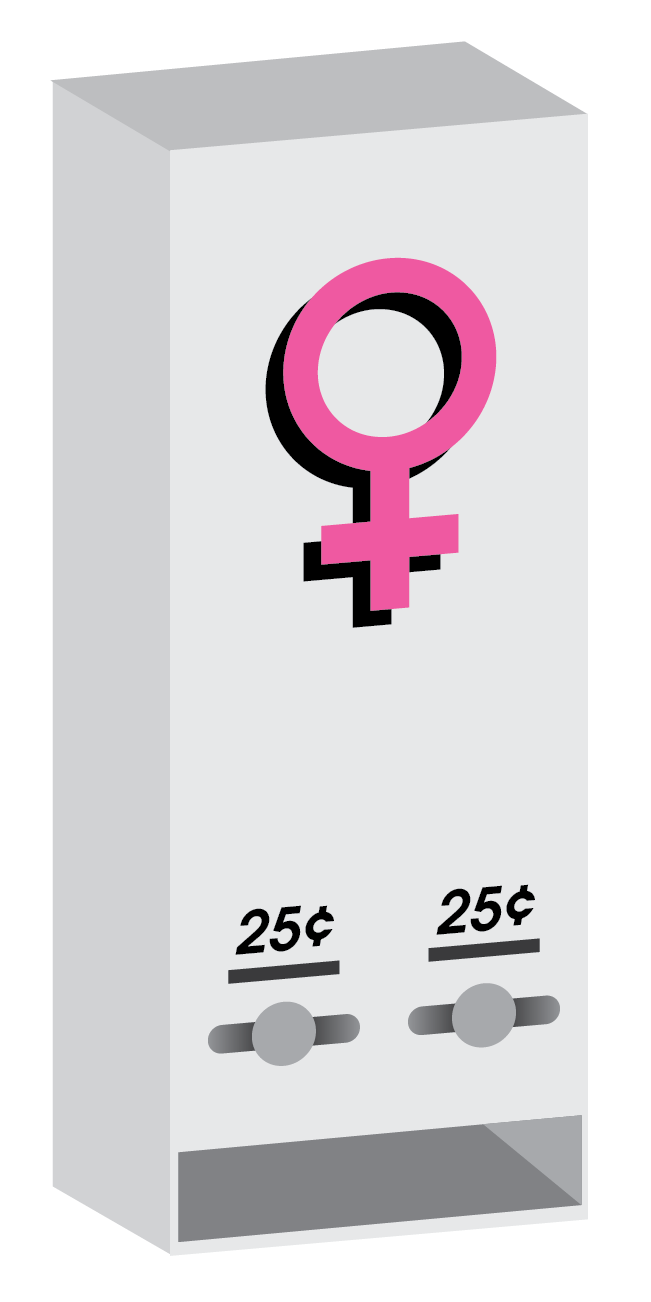 "Not only is Purdue legitimizing and equalizing the needs that come with having a uterus, but it is contributing to a larger cultural shift in the hygiene products expected in public spaces. Purdue is making a statement alongside many other universities that I hope continues its ripple effects. I also hope that with this implementation, menstrual products will be seen as a need in ALL bathrooms."
The president of Windsor Hall Club, who oversees the club's work to set out "menstruation stations" in every communal bathroom, was similarly excited upon hearing the news.
"I'm very happy that the resolution passed," president Jody Kramer said in a text message. "I heard that it may not directly apply to residential life, but I am excited for this stride in the right direction."
Though the University is moving ahead with these plans, the senate still plans to discuss the matter during its next meeting.
"We are not foregoing a vote," said professor and senate member Audrey Ruple in a phone interview. "It will be a confirmatory vote."
Ruple said it's essential the senate still votes on the matter, for the body's records and to reflect the final decision. The second reading will take place during a Feb. 17 meeting — by which time the administration might have already taken steps to start supplying free products.
Even so, Ruple said "we're all on the same page," in terms of the final goal of getting menstrual products to people in need.
The original plan focused on women's and gender-neutral bathrooms. Ruple listed the cost of adding free dispensers and retrofitting coin-operated ones at about $30,000 during January's meeting.
Purdue spokesperson Tim Doty confirmed Thursday morning the University would be offering free menstrual products in bathrooms, though details on the plan's exact implementations were not available.
Purdue President Mitch Daniels later explained his support for the idea, mentioning that credit should be given to the students and faculty who were already working toward making products free.
"It turned out our facilities people were looking at it anyway," he said. "Let's give credit to the students and then the faculty who said, 'Hey, there's an unmet need we should deal with.' And when the Faculty Senate or the University Senate, you know, clearly had a such a supportive position.
"I said, 'Why wait, we know they're going to, they haven't had their final formal vote, I guess that comes with their next meeting and under their process.' But I said, 'Check,' and we checked with Cheryl (Cooky) and leadership. You know, we hear you. We're ready. Why don't we just go ahead, and they said fine."