A Purdue professor and his wife pleaded guilty Friday to wire fraud in connection with accusations that they misused National Science Foundation funds meant to finance research.
Qingyou Han, a professor in the Polytechnic Institute, and his wife, Lu Shao, were accused of using NSF money for personal gain. Among other things, the Indiana company registered by Shao as Hans Tech LLC allegedly used the funds to buy a house in West Lafayette and pay the couple's children, then 10 and 15 years old.
In total, the NSF awarded the company more than $1.3 million in grants for research, investigators said.
The trial for the two was scheduled for Monday in Hammond, Indiana, in U.S. District Court. Instead, they appeared in court Friday to plead guilty.
According to Han's Purdue web page, he was in charge of the metal casting labs in Michael Golden Laboratories and Shops, and he oversaw research relating to the production of metals. During his time at Purdue, Han was the recipient of the 2017 Light Metals Subject Award and was awarded more than $300,000 in grants.
As of Friday, Han's name remained on his first-floor office in Knoy Hall of Technology.
"We are aware of the plea agreement that was entered today in the federal court at Hammond and understand that sentencing will be carried out early next year," Purdue spokesman Tim Doty said in an email. "We have not yet reviewed the agreement or discussed the matter with the professor. Once all information is available to us, the university will carefully consider the matter in light of its policies and make decisions in a manner consistent with those policies and the professor's right to due process under university procedures."
Doty did not answer questions relating to whether Han has been on paid leave since the original indictment in July 2018. According to salary data obtained by The Exponent, Han was paid $171,466.43 by the University in 2017 and $172,806.94 in 2018.
In the plea deal filed Thursday, Han agreed to plead guilty to a count of wire fraud for a wire transfer of $75,000 made from the NSF to a bank account held by Hans Tech. The plea deal was contingent on Shao also pleading guilty to the same charge.
Among the accusations was that some of the research money was used in 2007 to buy a house at 3120 Bowfield Way in West Lafayette for about $116,000. Shao told investigators in transcripts of recorded interviews that she signed herself as the landlord and the tenant of the property.
Purdue Research Park "charge us a lot and not allowed to … melting the metal," Shao told investigators on Jan. 9, 2018, at a library in Cleveland. Han said she had moved to Cleveland to pursue other careers.
"They charge like, you know, $26 per square (foot)," Han told investigators in a separate interview in December 2017. "And uh, melting aluminium, those things are too dangerous for them."
"Yeah, it adds up, too, I'm sure," NSF inspector Nick Macedonia replied.
"And my wife doesn't want to run that in our garage," Han said.
Court documents later revealed that more than $150,000 of the NSF grants they received was used to pay "office rent" at the location of the Bowfield home. Han and Shao did not inform the NSF that Shao owned the home.
"Had that information been revealed to NSF, rental payments for the property would not have been allowed," the indictment reads. The house was sold in January 2017 for $125,500.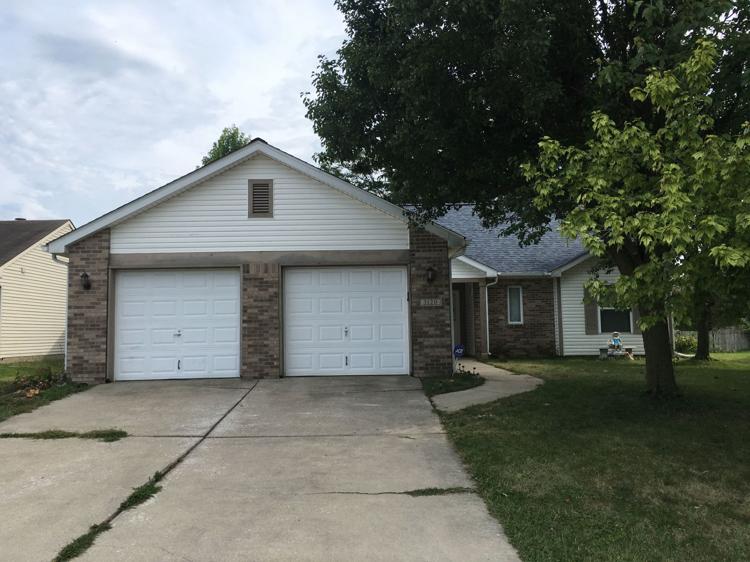 Han and Shao's two daughters also were paid by Hans Tech, with the older daughter starting work as a technical assistant at the age of 16 and the younger working as a secretary, Shao told investigators.
Han said the money paid to one of their daughters was to help pay her college tuition.
"It's my decision, yes," Han said, regarding his choice to let his elder daughter work at the company. "I want her, you know, (to) get trained early."
Shao told investigators their elder daughter started research work at the company while in high school and continued in a consulting role when she left for college. In return for working at Hans Tech, Han said the elder daughter would have all her college tuition paid for.
"So she do everything I ask her to do that's the, the time, you know, kept there," he said about work records. "And the pay, you know, whatever and then, then use towards their education."
Documents do not say where the elder daughter went to college. Han told investigators that after his daughter left, the couple would discuss proposals and look at documents with her.
Han had been working at Hans Tech for free, he said, which made the payments fair.
"I'm doing other things, not charging to that so I can ask my wife — my daughter to do something and helping her doing these thing," Han said in the transcripts. "So she can have more freedom in learning and getting trained with innovation."
"And then she does things to help you, and then in exchange for that, she's getting money set aside to pay for her college?" Macedonia asked.
"Yeah, yeah, anything I ask her to do, you know. I just count the hours," Han replied.
Shao told investigators her elder daughter's contributions to the projects made the payments legitimate, having worked substantial amounts on a paper involving grain refinement.
"She actually pretty much involved in this, and she did a lot of, yeah, the work to — involved in this project," Shao said to investigators regarding the excess of 160 hours her daughter reportedly worked on the project regarding dissimilar metals, according to the documents filed earlier this week.
"So I guess, you know, I'm using my resource to direct my daughter to do some engineering training," Han told investigators. "Good training."
The daughters weren't the only employees at Hans Tech; Han and Shao told investigators one of Han's former postdoctoral students, the student's wife and the student's son were also on the payroll. When the student lost his job and Han lost his funding from Oak Ridge National Laboratory in Tennessee due to budget cuts, Han created Hans Tech in order to fulfill an industrial request for research.
"We cannot live without money," Han said.
Han also admitted in transcripts that he wrote and submitted all proposals from Hans Tech under Shao's name.
"Those things, like proposal, those things, reporting," Han said in the transcripts, "everything done by me."
The plea agreements set out possible sentencing terms, including the possibility of prison time and restitution.