West Lafayette firefighters rushed to the scene after a minivan exploded outside a Weida apartment complex on Grant Street earlier this evening. The fire spread from the minivan to the white Honda sedan next to it, partially melting it in the process.
WLFD does not know the cause of the fire, Capt. Drew Fellure said. No injuries were reported as of Sunday night.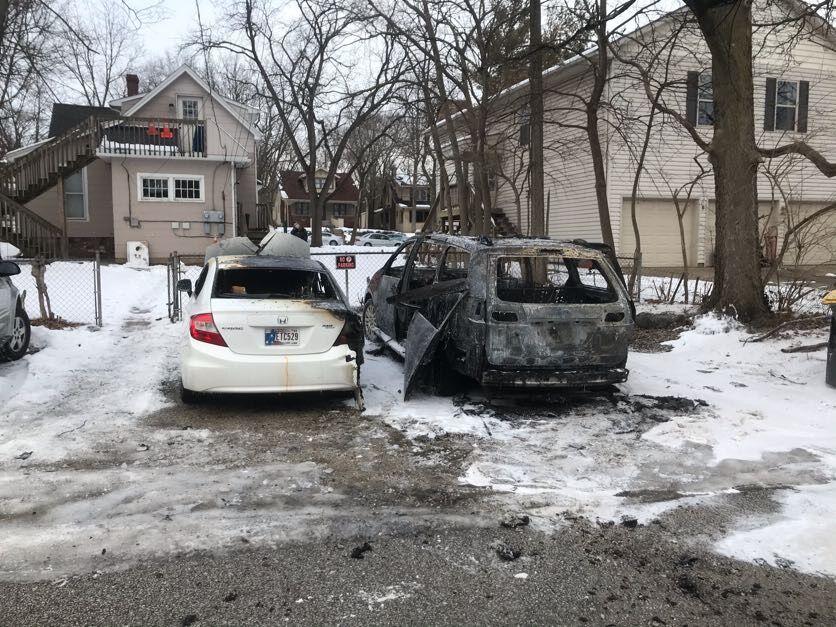 The minivan initially ignited around 4:50 p.m., alerting students in neighboring houses with a boom, according to students huddled in the cold near the smoking cars.
"We just heard a really loud bang from inside the house, and we went to the back yard where it came from and saw (the cars) engulfed in flames," said senior Madison Delay, who lives nearby.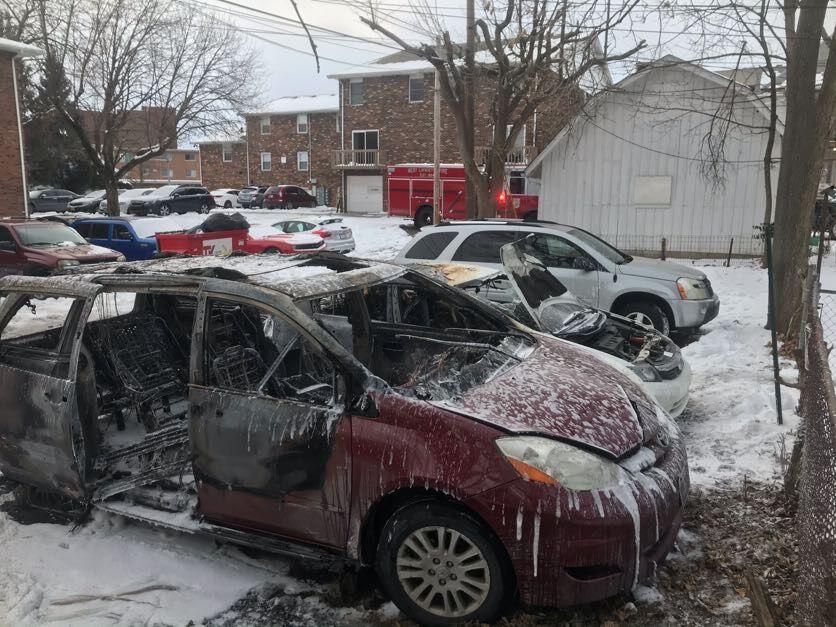 "We kept hearing popping, so we were standing away from the windows and stuff in case anything went flying," she said. "The fence is pretty burnt, but we're OK."
Delay said WLFD arrived within a minute of their call.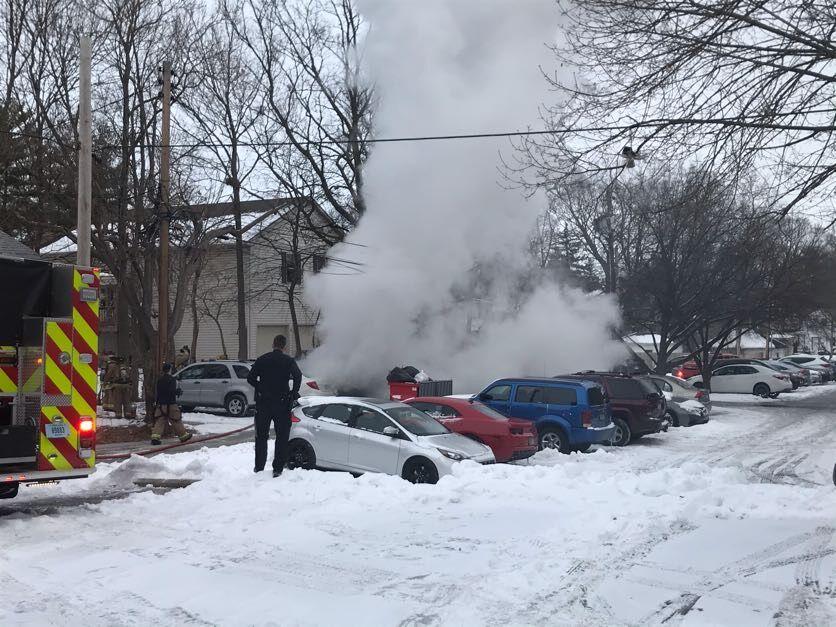 "We arrived, we had it out within 10 minutes," Fellure said. "I don't know how long before we got our call that it was burning, but it was fully involved when we arrived."
Fellure said no other property was damaged.
The bang Delay described prompted a small crowd to come out of their apartments and gather near the scene. One bystander shared Delay's shock.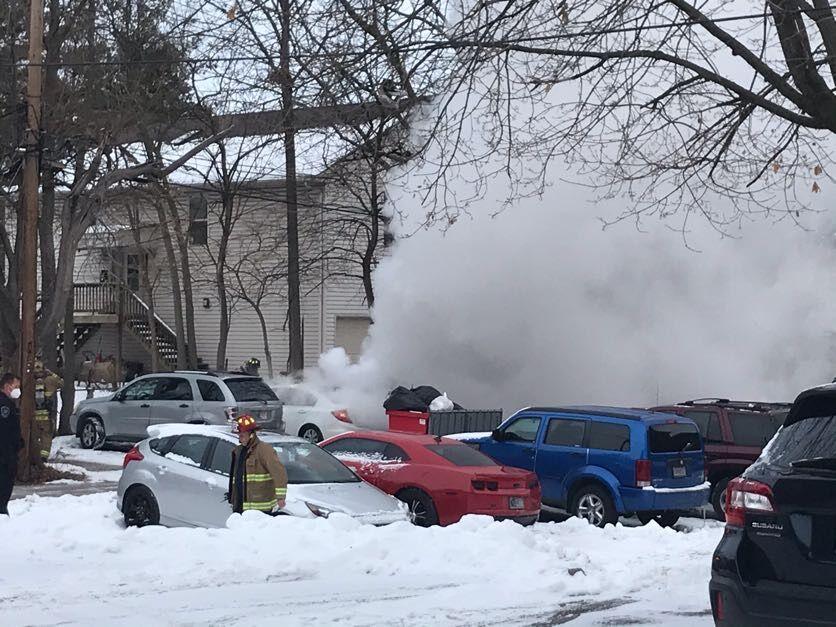 "We were in our apartment, and we just heard a boom," senior Blake Motzer said. "We thought someone was at the door. We looked out the window and saw it was smoke so we came (out) here (and) saw the fire."