After getting knocked down by the power outage last night, Purdue's main Wi-Fi network, Purdue Air Link 3.0, has been knocked out. In addition, any website associated with the purdue.edu domain including the widely-used Blackboard Learn service is inaccessible.
According to a release from Information Technology at Purdue, the power outage was strong enough to disrupt all of Purdue's IT services.
"Purdue lost a power feed from Duke Energy around 8:45 p.m. Saturday," said ITaP representative Greg Kline. "Safe to say power outages and information technology don't mix well."
In his statement, Kline assured students that crews have been working since Saturday evening to stabilize the network as soon as possible.
"Services are being restored this afternoon, some already and the rest in progress," Kline said. "There may be some intermittent service interruptions yet today while technicians work to restore things fully."
As of 1 p.m. on Sunday, the Starbucks in the Purdue Memorial Union has been having trouble with their payment services.
"Like very other business in the union, we run off of the Kronos system," said a Starbucks employee over the phone. "I'm pretty sure it's the same everywhere. We are cash only right now just because we can't connect to the servers for your credit cards, Boiler Express, and Starbucks cards."
Purdue dining courts were also affected by the outage. Employees working at the door of Hillenbrand Dining Court confirmed for The Exponent on Sunday afternoon that their system was still down as of 1:30 p.m. To keep track of students using the dining court, employees were writing down student ID numbers.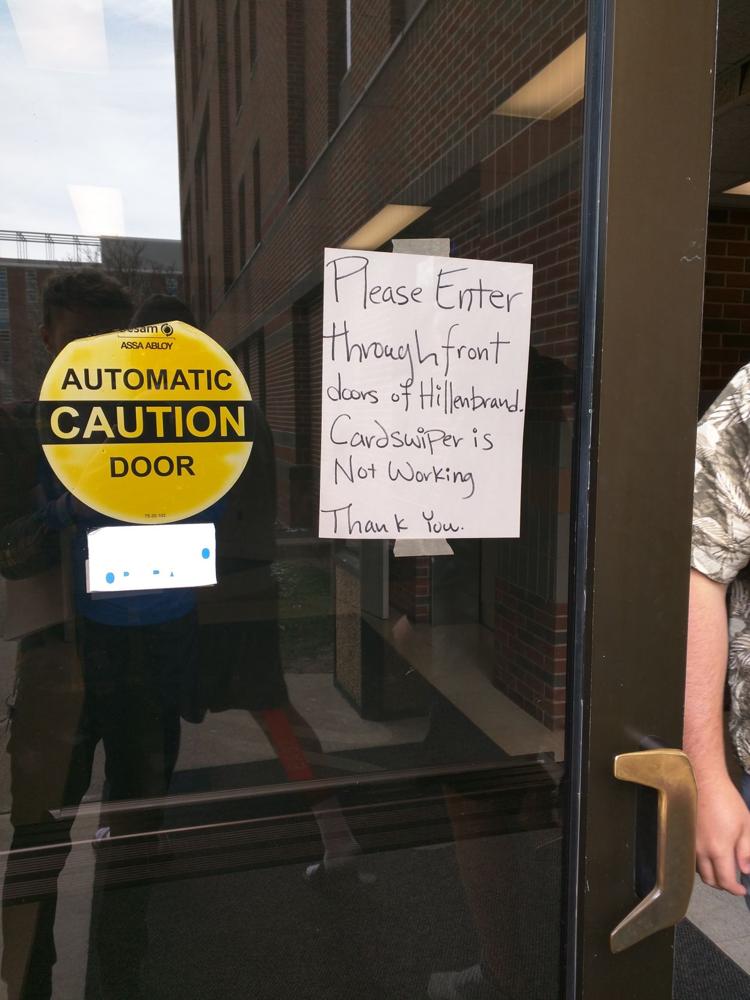 Dan Siddons, Associate Director of Dining Operations at Purdue, could not be reached for comment Sunday evening.
Duke Energy could not be reached for comment.
As of Sunday afternoon, Blackboard Learn and purdue.edu associated domains came back online and became accessible to the public.
In an email sent to the student body, Julie Kercher-Updike released the following statement:
"I am writing to update you on the interruption in campus IT systems and services that began with a power outage Saturday evening and continues Sunday, which ITaP is working diligently to resolve. We are mindful of how important these resources are to faculty, staff and students and have been working to restore them fully – in a stable state – as soon as possible.
"Purdue lost a power feed from Duke Energy around 8:45 p.m. Saturday. Purdue and Duke crews restored power to campus in about an hour. Power was out long enough, however, to interrupt campus IT systems and services. This affected Blackboard Learn and most other systems that require logging in, including the wired and wireless networks, computer labs, email, and business and retail systems. Students and faculty have not been able to access Blackboard since Saturday night. Blackboard became available again at 4:30 p.m. on Sunday.
"In particular, the power outage affected network switches and firewalls, components central to the operation of Purdue's data centers. The abnormally long power outage created service disruptions, from which it has taken much longer than normal to recover. This lengthened the time it took to bring systems back online, in part by impairing the ability to authenticate through the firewalls, a necessary security procedure. Purdue and Cisco staff collaborated on a workaround to allow repairs to progress. As systems come back online, it is also necessary to review and validate them to make sure they are running properly.
"Please continue to check www.purdue.edu for the most current system updates."
This story will be updated as more information rolls in.