Saab Plant holds grand opening
David Hickey | Senior Photographer
A project two years in the making was officially completed on Wednesday with the opening of the new Saab plant at Discovery Park.
Saab is a global defense and security company originally from Sweden. 
The plant will produce parts for the Saab and Boeing R-7 Redhawk Fighter Jet training plane. Purdue President Mitch Daniels and Indiana Governor Eric Holcomb spoke at the ceremony in addition to Michael Johansson, President and Group CEO of Saab, Marcus Wallenberg, a chairman of the Saab board, Erik Smith, the President and CEO of Saab Defense and Security USA LLC, and Leanne Caret, president and CEO of Boeing Defense, Space & Security.
10/13/21 Saab Grand Opening, Michael Johansson cuts the ribbon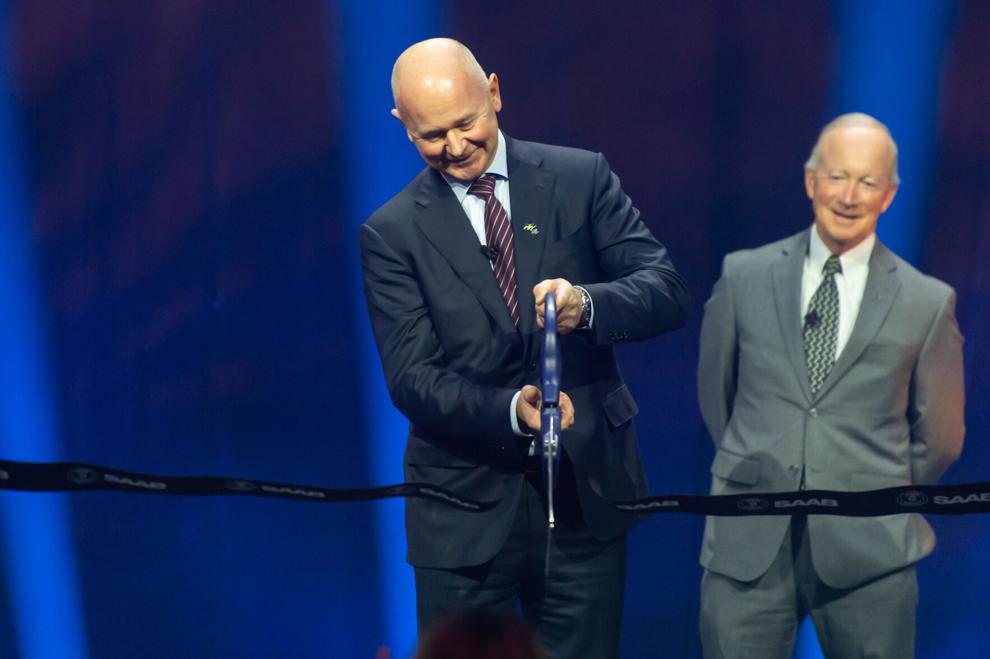 Attendees file in to the Saab opening ceremony
10/13/21 Saab Grand Opening, Marcus Wallenberg, Michael Johansson, Mitch Daniels, Eric Holcomb officially open the new Saab plant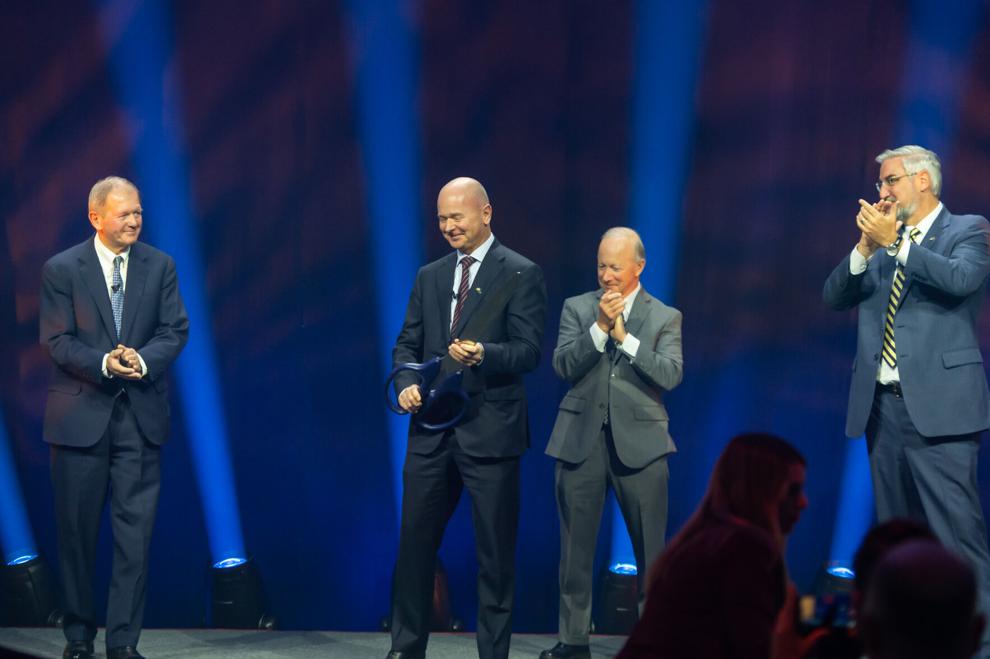 Saab Plant interior unveiled
10/13/21 Saab Grand Opening, Michael Johansson talks about the R-7 Redhawk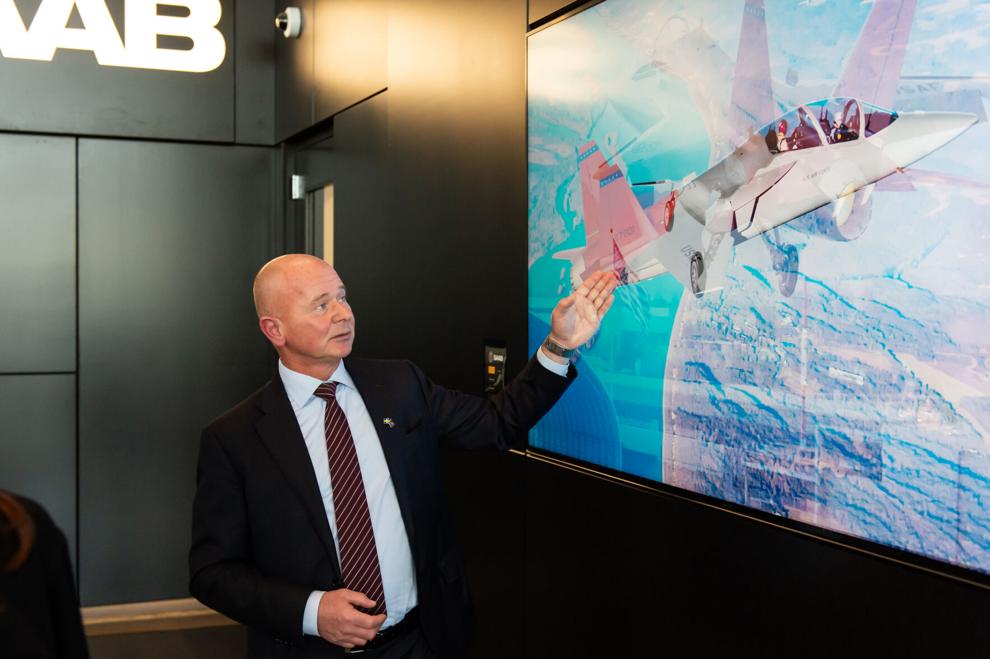 10/13/21 Saab Grand Opening, Micael Johansson, Leanne Caret, Eric Holcomb talk about the partnership between Saab and Boeing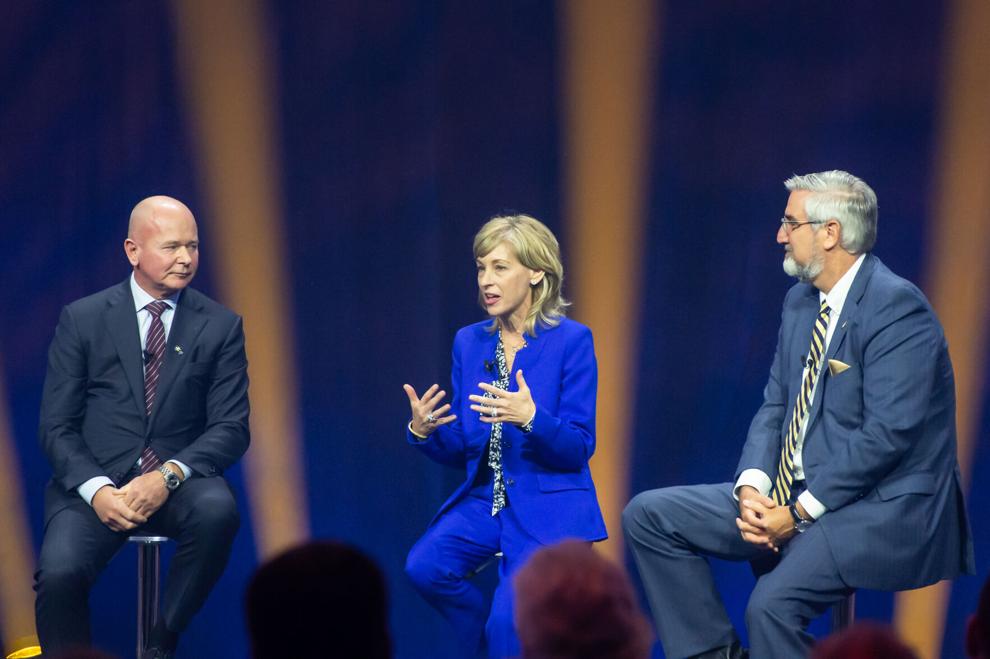 Purdue Base Drum preforms at Saab opening
10/13/21 Saab Grand Opening, Purdue President Mitch Daniels talks to Robert Ulibarrí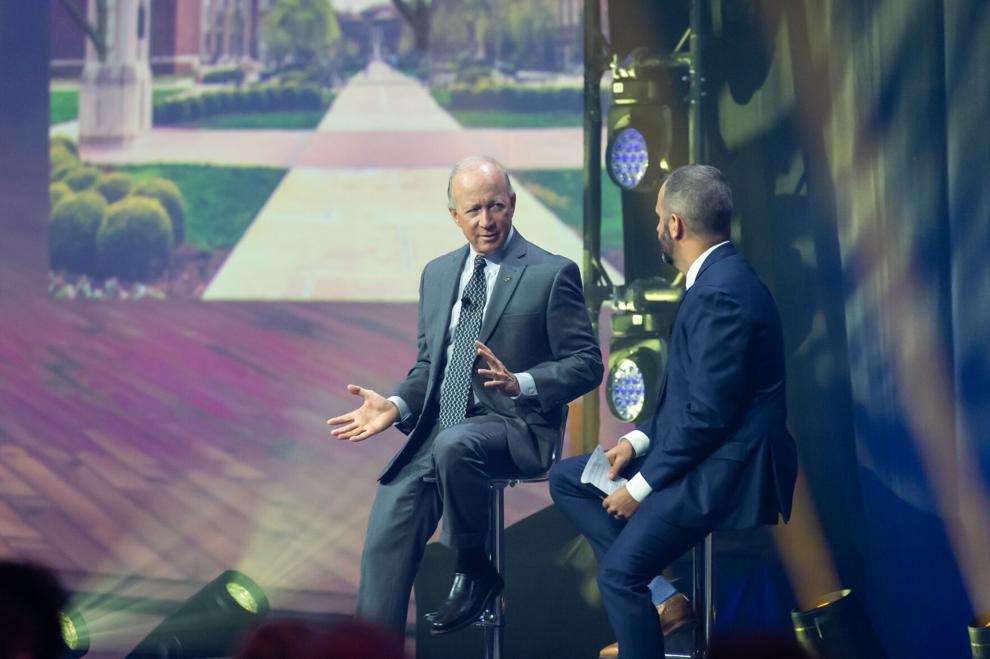 10/13/21 Saab Grand Opening, Marcus Wallenberg thanks Mitch Daniels and Eric Holcomb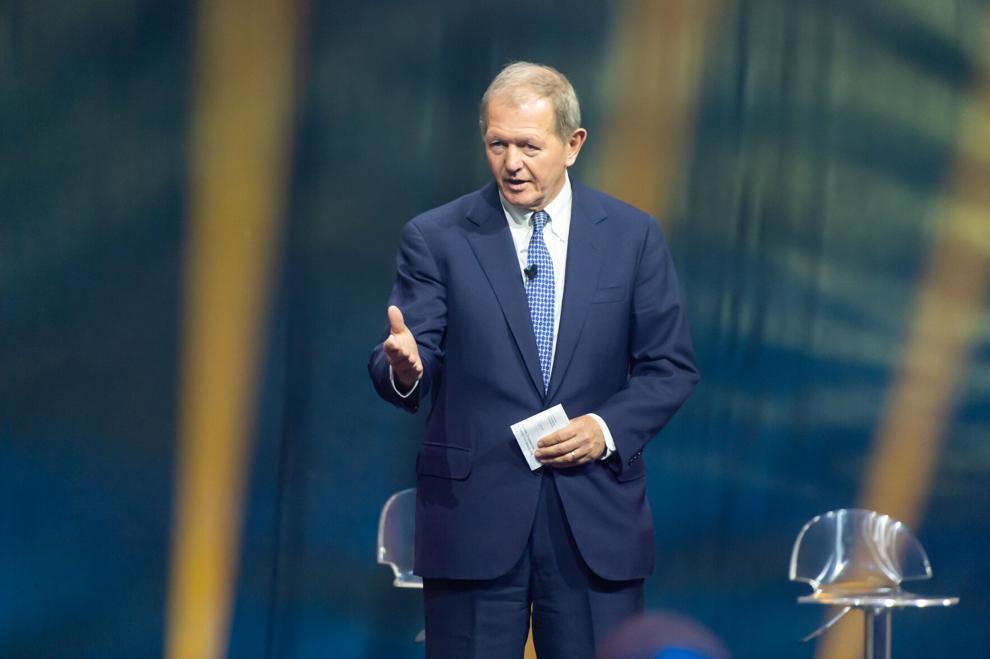 10/13/21 Saab Grand Opening, Eric Smith starts off the presentation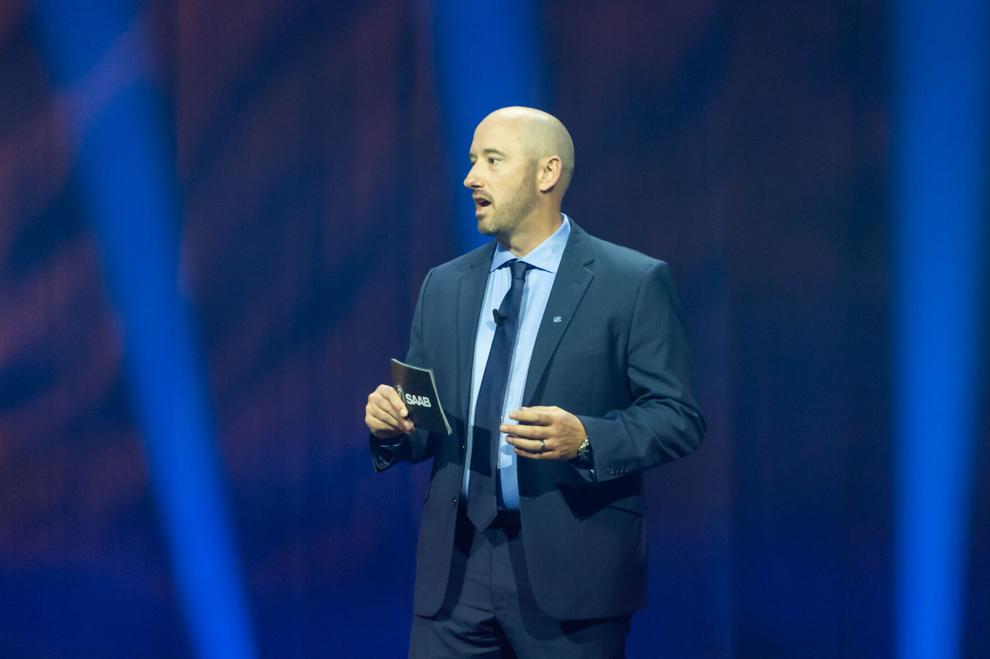 10/13/21 Saab Grand Opening, Mitch Daniels speaks to the press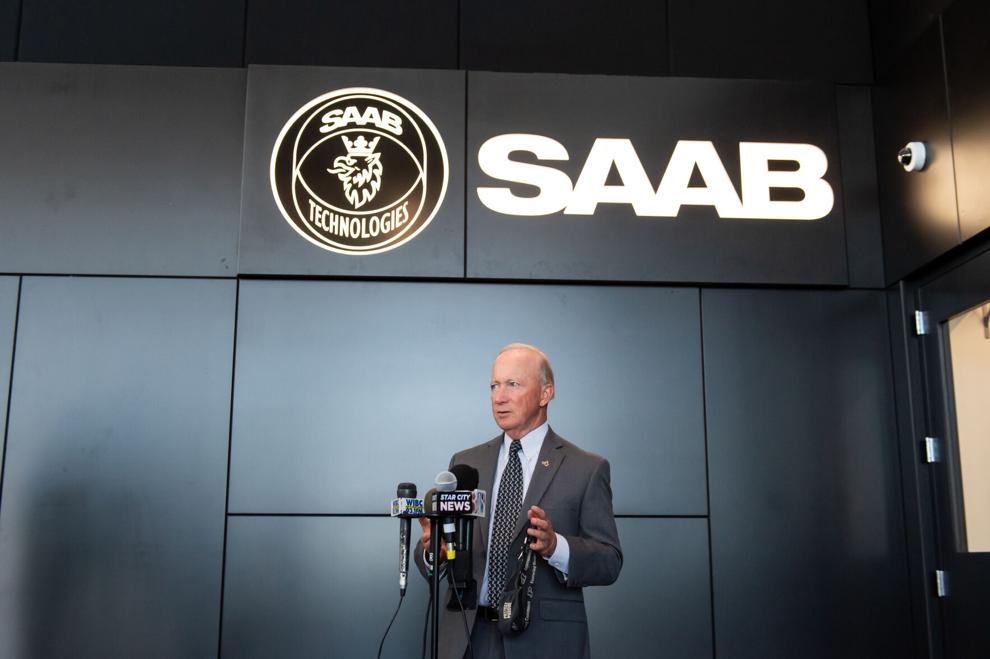 10/13/21 Saab Grand Opening, Eric Smith talks to crowd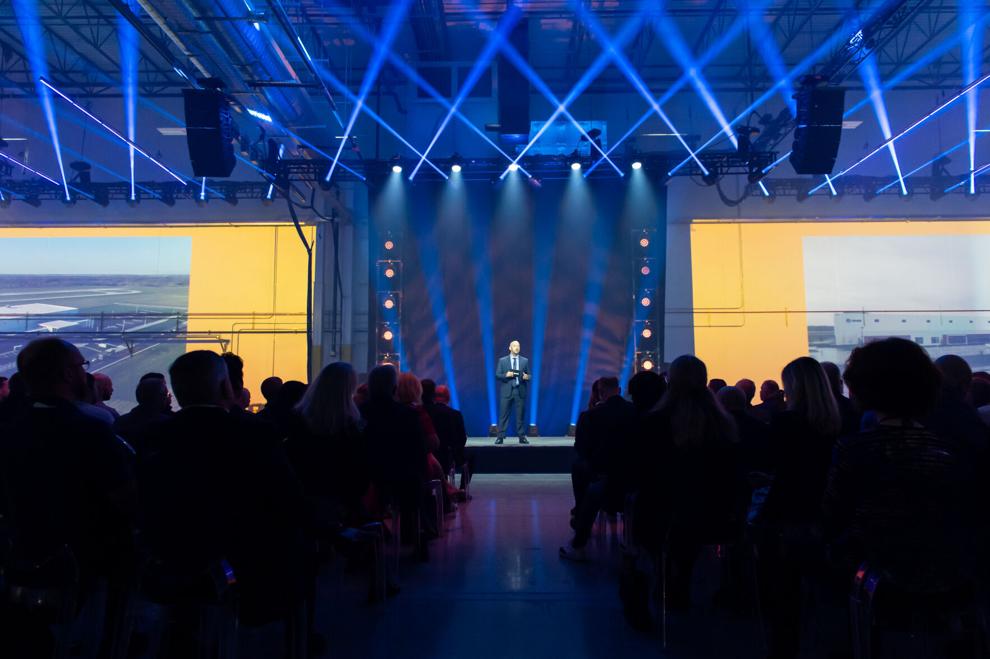 10/13/21 Saab Grand Opening, Indiana Governor Eric Holcomb fields questions from press