PMU Christmas tree arrives from Lafayette
Nina Taylor | Senior Photographer
About 40 people cheered as workers gave the final tug and got this year's Christmas tree through the front doorway of the Purdue Memorial Union Monday afternoon. It took about 30 minutes and unhinging the doors from the entryway to get the locally grown tree inside.
Workers prepared the tree for about an hour, cutting its trunk and loose branches. They then went to the second floor to hoist the tree up with ropes tied around it.
The tree will sit in the PMU until Dec. 21. Purdue President Mitch Daniels will light it at 6:30 p.m. Wednesday during the annual ritual.
11/28/22 PMU Christmas tree arrives from Lafayette, wide angle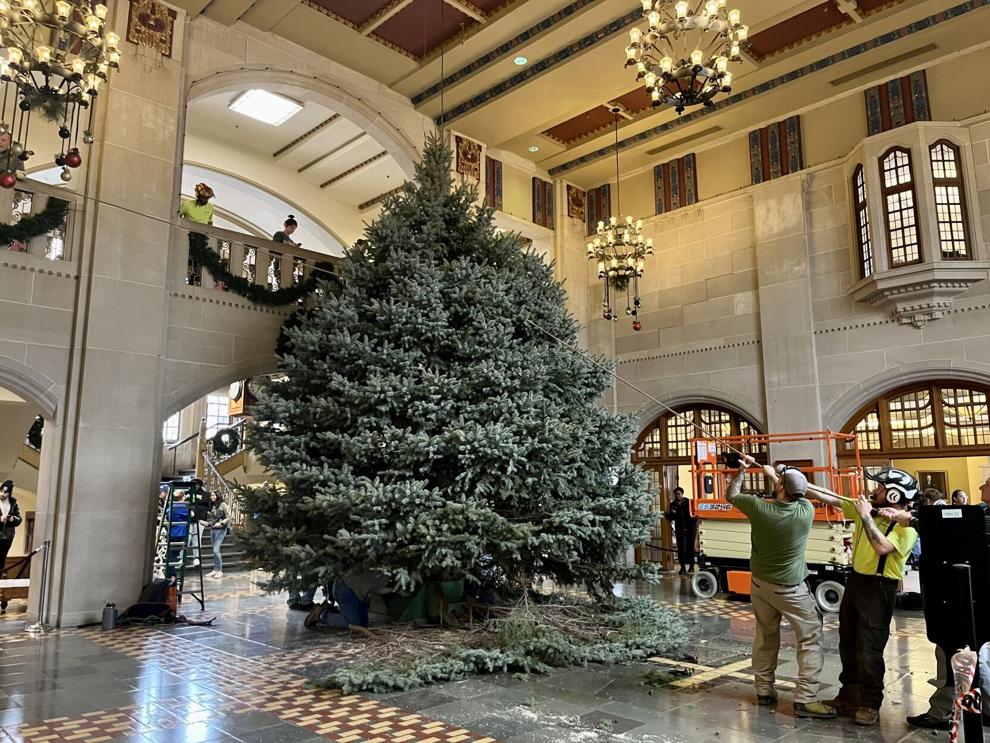 11/28/22 PMU Christmas tree arrives from Lafayette, workers pull the tree through the doors
11/28/22 PMU Christmas tree arrives from Lafayette, tree arrives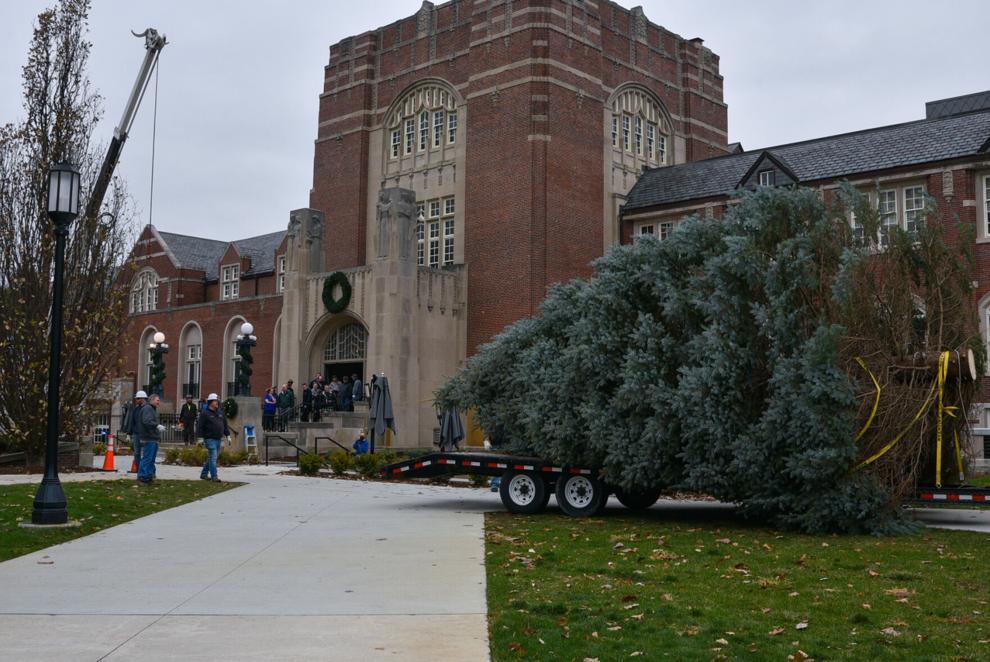 11/28/22 PMU Christmas tree arrives from Lafayette, tree getting stood up
11/28/22 PMU Christmas tree arrives from Lafayette, tree laying on the ground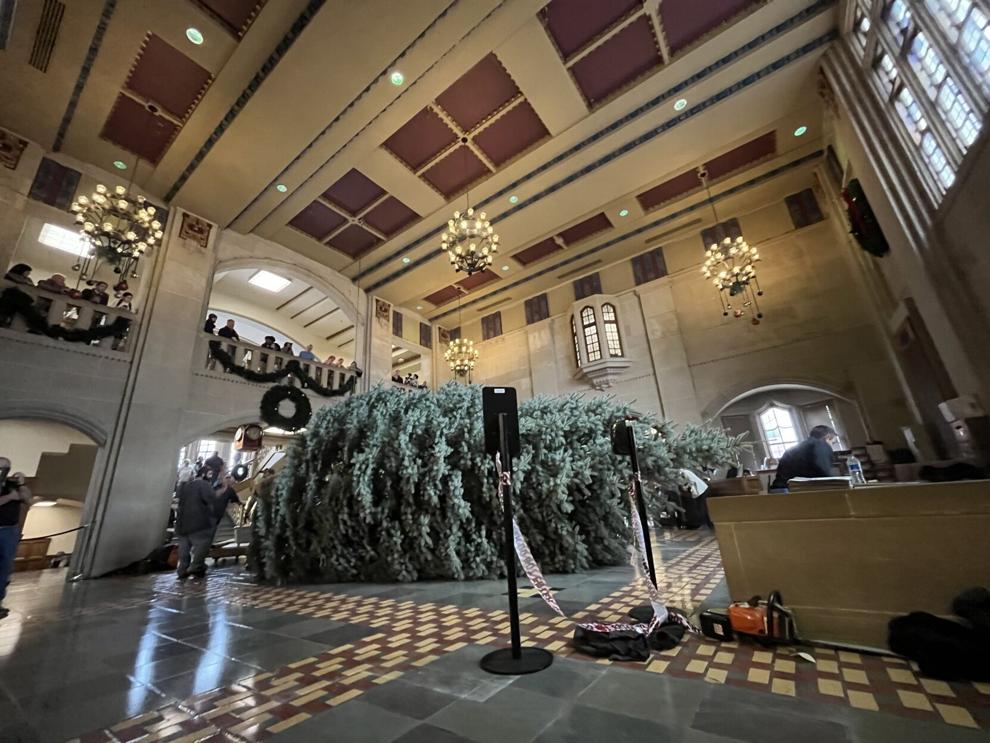 11/28/22 PMU Christmas tree arrives from Lafayette, overview of the set up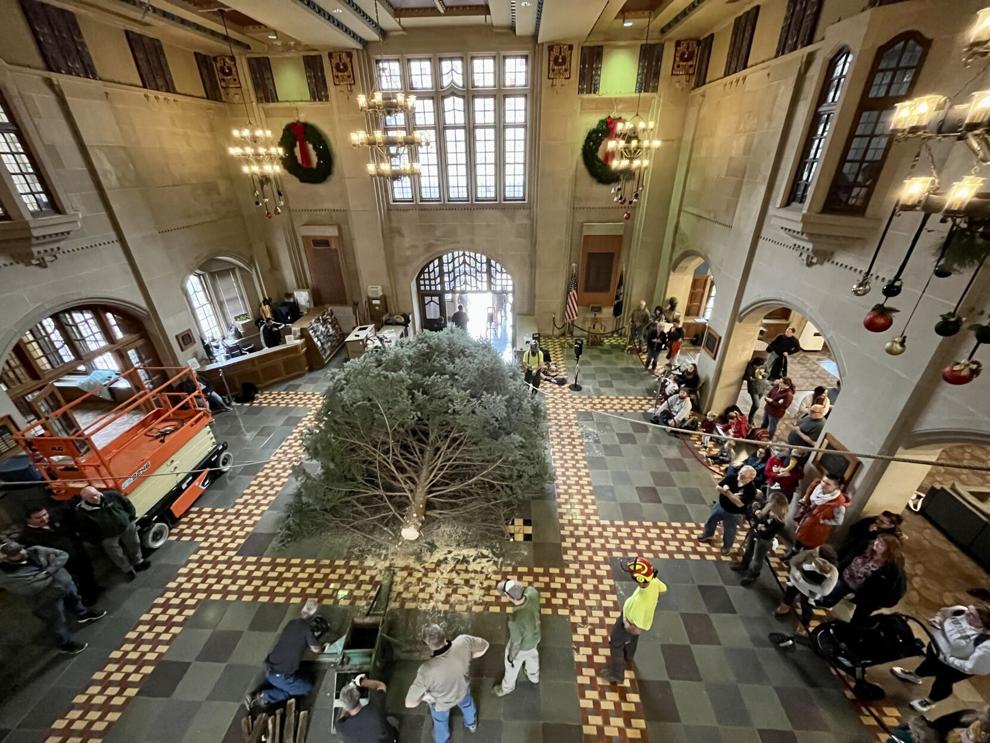 11/28/22 PMU Christmas tree arrives from Lafayette, workers prepare the tree
11/28/22 PMU Christmas tree arrives from Lafayette, workers put the doors back on
11/28/22 PMU Christmas tree arrives from Lafayette, people looking at the tree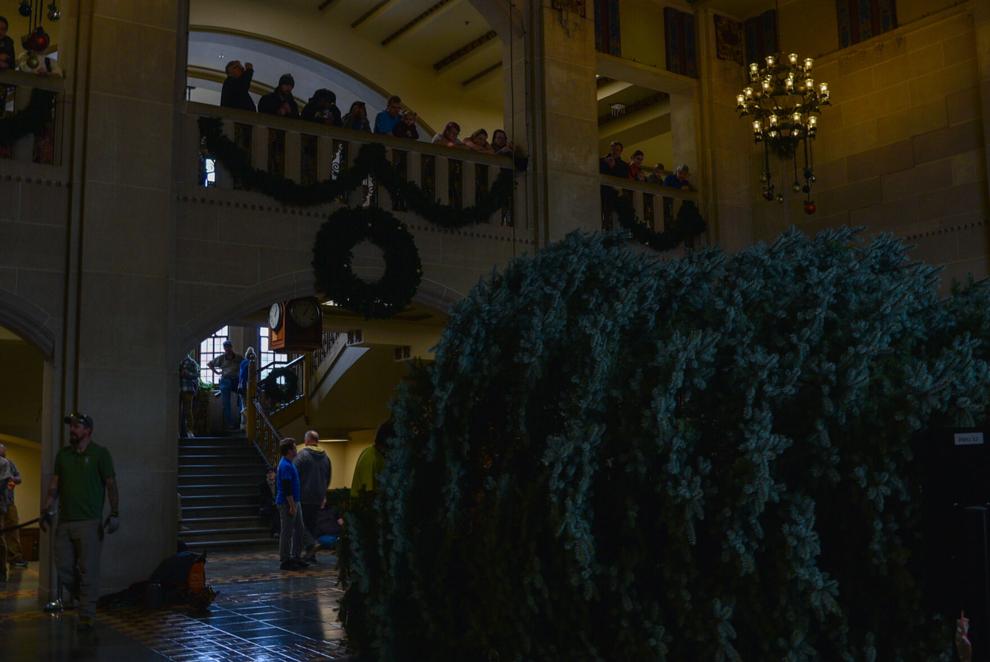 11/28/22 PMU Christmas tree arrives from Lafayette, workers cut the trunk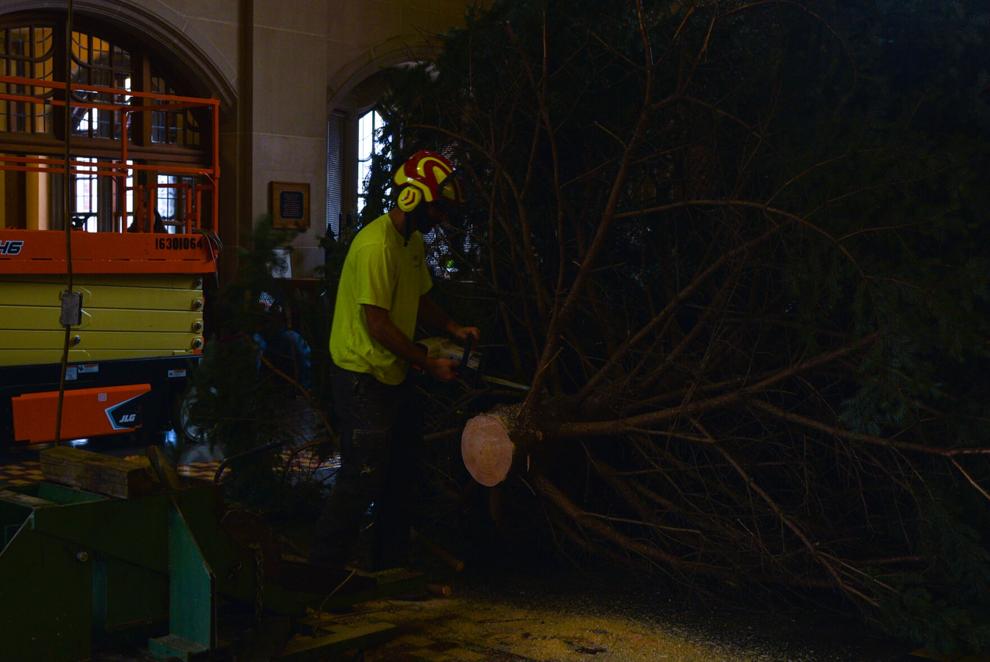 11/28/22 PMU Christmas tree arrives from Lafayette, workers greet the tree