This is the first of a three-part story
Nicole Martinez and her family will walk through the grass today past the Meijer on Indiana 26 in Lafayette. Bread in one hand, balloons in the other, Nicole will lead the group to the edge of the pond and toss bread crumbs to hungry ducks, as her sister loved to do.
A note is attached to one of the balloons. In it, Nicole tells her sister how much she misses her. How much she loves her. As the balloons carry the note up to the heavens, Nicole and her family will say a prayer for Amber Barrett.
Amber would have turned 29 today. Instead, because of drug addiction and violence, her family mourns.
'This girl's gonna shake the world'
In 1992, 15-year-old Leah Meza, whose last name at the time was Chamness, lay in bed in what used to be the Good Samaritan Hospital in Phoenix. Her mother, Colleen Crull, held the girl's hand as she went into labor.
The earth shook as Amber was born. Literally.
A 7.8 magnitude earthquake was detected in Landers, California, on June 28, 1992. The effects were felt across the southwest, reaching Phoenix.
"This girl's gonna shake the world," Crull recalled telling the doctor.
Amber's untimely exit would shake the world of those who loved her.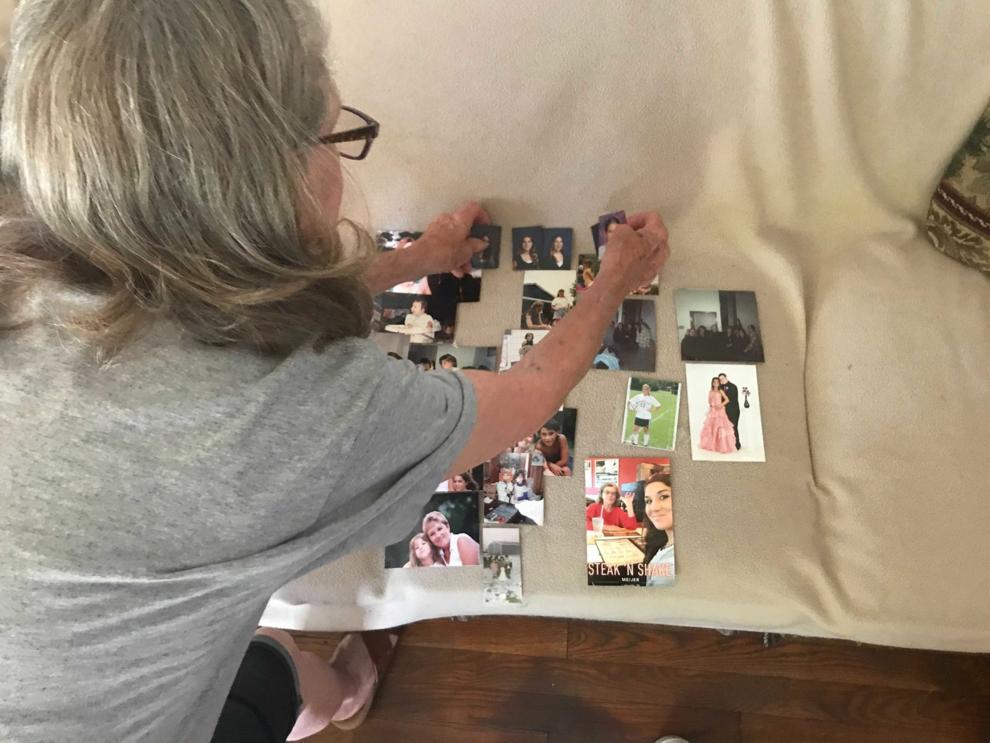 Because Meza was so young when Amber was born, and because Amber's father, Luiz Trejo, was absent, Crull helped raise Amber and moved with the two of them to Lafayette shortly after Amber was born. Although she was Amber's grandmother, Crull considered herself to be Amber's mom in many aspects, as she raised her and Meza at the same time.
"Amber was always in my life," she said. "Since day one.
"See how puckered her lips are?" she asked, laughing and pointing to a photo of Amber as a baby. "I said, 'You puckered your lips on day one, and now all these girls do these kissy faces.'"
Meza continued to attend high school while Crull worked as a single mother and grandmother.
Amber was described by many in her family as a kind, loving person. Three people separately referred to her as a "class clown." And her honesty occasionally went too far.
"Amber never lied as a little person," Crull said. "She was getting her teeth done and she told the dentist he needed to use mouthwash. One time she told the doctor he needed to use more deodorant."
The young girl would spend hours outside feeding ducks and playing with small animals, her family said. When she was a teenager, Amber had a bearded dragon named Puff.
Amber would walk Puff on a leash and take countless photos of him, many of which made their way to her Facebook page.
"She would dress him up and make him get on a little skateboard," Martinez said.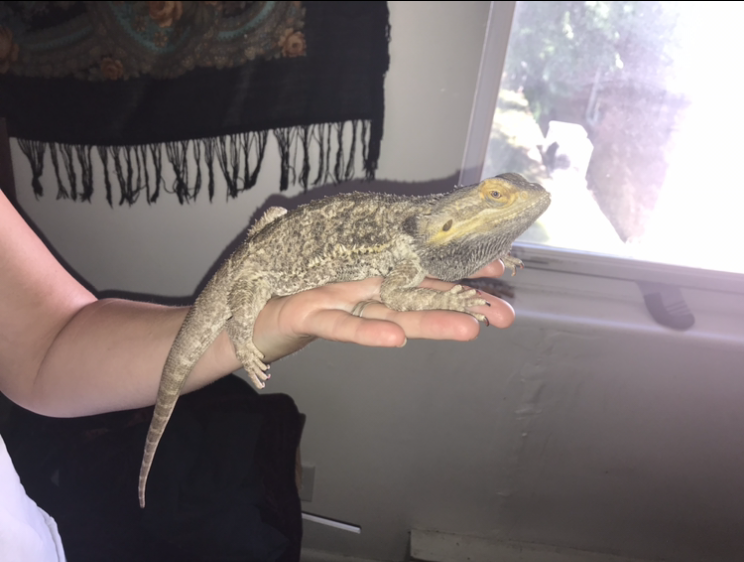 Amber came into the world cheerful and innocent, but she was quickly exposed to the realities of drug use.
"I call our family a functional dysfunctional family," Crull said. "We have had drugs, alcohol, prostitution. You name it and we've had it in the family."
Crull said she smoked marijuana and drank frequently, often with her children and their friends from the neighborhood. But all that stopped when Amber was born, she said.
"I needed that responsibility," she said. "I called her my little angel, and she called me her guardian angel."
When Amber was 4, Meza developed a drug addiction. So Crull said she decided to send Amber to live with her aunt, Sara Ritchey.
It was there that Martinez, Ritchey's daughter, came into Amber's life.
Away from home
Although Martinez and Amber were cousins by blood, they were sisters in every other way.
"She drove me crazy," Martinez said. "I wanted to smack her sometimes, but man, I loved her. I would just stare at her and start laughing.
"She had that personality where she just made you feel comfortable."
Martinez was two years older than Amber.
From there, Amber and Nicole had a few years of "stability" before Ritchey began drinking excessively. Her alcoholism continued to worsen, and by the time Amber was 9, it was time for her to change homes again.
Meza, who said she was still on drugs at the time, gave birth to her fourth child, Jasmine, when Amber was 7. Shortly after Amber returned to live with Meza and her sister, the two were taken away by the Indiana Department of Child Services in 2001 and were put into foster care with a woman named Mary Morris.
Morris recalled the first day Amber and Jasmine came to her house. Both of them were dirty and unkempt, she said. Jasmine's head had been shaved to rid her of lice.
"She was terrified,'' Morris said about Amber. "She didn't understand why they were taken. She was more concerned with Jasmine and taking care of her. Letting somebody else do that for her was hard."
Eventually Amber loosened up and bonded with Morris' daughter, Lauren, who was the same age.
"The two girls, they would brag about how they jumped in my van and drove it around the subdivision without me knowing," Mary said with a chuckle. "They were always the class clowns."
Morris recalled the time her family took Amber on vacation, and she and Lauren caught "thousands of frogs." The two ended up with warts all over their hands, and they swore they got them from the frogs.
Meza was allowed supervised visits with her children, with Morris' approval. Meza said Morris was always kind and supportive to her.
The visits began under intense scrutiny and supervision, she said, but they eased, and Meza proved she was not a danger.
"Little by little, she would be back with me," Meza said.
After three years in a stable home, Amber and Jasmine were allowed to return to Meza. But it was short-lived.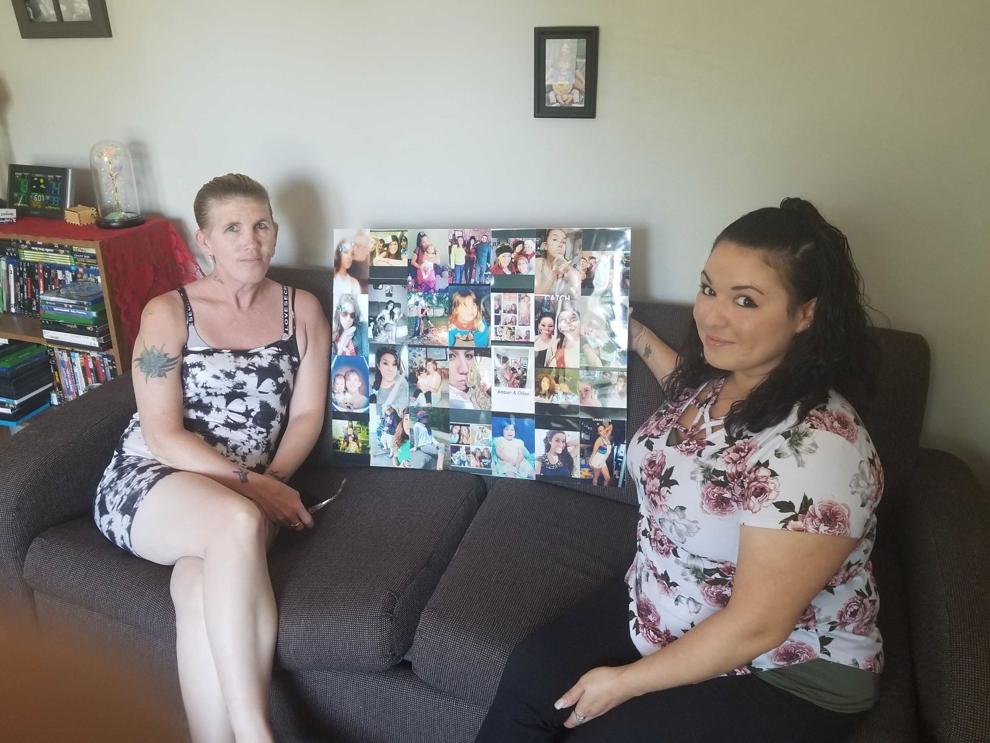 Removed once again by DCS, the two went through "several foster homes," Martinez said.
Because they had little access to Amber for most of her time in foster care, neither Meza, Martinez nor Crull could recall just how many foster homes Amber lived in. Crull said Amber changed schools seven times in a single year.
"She went through a lot," Nicole said. "At the hands of a lot of people. We went through different foster homes. Foster parents are not always the nicest. That in itself is traumatic."
Amber and Jasmine ended up with Tami Leeburg and Bill Barrett, the foster parents who eventually adopted them. Amber took Barrett's last name.
"She dealt with a lot of demons," Martinez said of Amber. "Just because she was adopted out and had a stable home does not take away the damage that has already been done."
Those demons would manifest into a sickness that would prove impossible to overcome.