Zion O'Sean remembers his senior year of high school, but not for the reasons many other students do.
He remembers feeling blatantly ignored when called the N-word. 
O'Sean says it happened in "no-man's land," the men's locker room.
He was changing into his uniform for weights class, just about ready to head out, but some of the other guys were getting riled up on the other side of the room.
"N----r! N----r! N----r!" he remembers hearing.
O'Sean stopped. He turned around and walked "over to where all the s--- was happening."
"Who said it?" he asked, his voice rising. "I don't tolerate that type of s---!"
No one fessed up, he said, so he went out to inform the class instructor, now a basketball and baseball coach at McCutcheon.
"There were other black kids in my class, too, but most were freshmen," O'Sean said, remembering part of the reason he spoke up was to defend them.
"Thank you so much for bringing this to my attention," the instructor told O'Sean. "I'm gonna speak to the class after we lift."
O'Sean, consoled by that answer, continued on with the class, business as usual, he said.
Huddling everyone up at the end of class, the instructor said, "All right everybody, I want to speak to you guys," according to O'Sean.
He remembers readying himself, prepared to hear the the instructor "put some people in their place."
The instructor got up, looked at the class, and said, "You guys did a really good job today, I want to see more of that. Go get changed." The group returned to the locker room.
O'Sean didn't move with the rest of the class.
He just stared at the person who promised to reprimand some racist students, "damn near jaw-dropped," he said.
He didn't even give O'Sean the respect to look him in the eye, he said. "He just walked away."
After class, he spoke to a friend, an assistant football coach at the time, to tell him what had just happened, he said.
The coach was not surprised at all by what he was told, O'Sean remembers.
The instructor did not respond to The Exponent's several requests for comment over the span of three weeks.
This wasn't a lone incident.
O'Sean, a 2017 McCutcheon High School alumnus, faced numerous instances of racism while at school, he said, calling his experience at Tippecanoe School Corp. a constant "uphill battle" ever since he started at Wea Ridge Elementary School.
"I didn't start experiencing direct racism until middle school, where I would be called the N-word to my face in the hallways," he said.
He offers the earliest incident he can remember: He was in the lunch line, minding his own business, and some other kid came up "out of nowhere," tapped him on the shoulder and said, "Hey, you're a n----r, dude."
O'Sean says he "slapped the s--- out of him."
Though neither was disciplined, O'Sean recalls being the only one to be scolded, while the kid who did it stood there, chuckling.
The teacher didn't tell the wrongdoer to knock it off, O'Sean said.
He says physical retaliation was a common response among his friends, who were also victims of frequently being called the N-word. He remembers several times his buddies beat up name-callers on the school bus.
His friends were suspended and written up for "inciting violence," O'Sean said.
The other students? Seemingly nothing, as they were riding the bus as usual the next day, he said.
Middle school was just the beginning for O'Sean. "S--- got a lot more direct (in high school), a lot more, 'We don't like you,'" he said, remembering a couple of specific incidents.
During one, O'Sean was walking down a crowded hallway with one of his friends, he said. The friend accidentally stepped on the shoes of the student in front of her, whose name O'Sean cannot recall.
"Oh, my bad," his friend said.
O'Sean says "this kid, who was a football player," turned around and the first thing out of his mouth was the N-word. O'Sean and his friend brought it to peers' attention, he said, but the student vehemently denied the accusations.
The next school day, O'Sean said the student turned himself in, admitting fault to the principal. He remembers the student receiving "a day or two" of suspension and had to write an apology letter to the girl to whom he directed the racial slur.
One of the last times he was harassed occurred toward the end of his senior year, O'Sean said.
"These guys, these goons, these hick-ass rednecks come up and say they have a question," O'Sean said. "They asked me if I was an Alabama n----r and if I wanted to be free."
They were genuinely surprised that he didn't find it funny, he said, and immediately started apologizing and pleading forgiveness.
At that point, he didn't care.
"I told them to get out of my face."
O'Sean says he didn't even bother reporting that incident to a teacher because "apparently you have to hit somebody in order for anything to be done, but if I were to retaliate, then it's on me."
Teacher inaction was a common thing he witnessed when he was at school, he said.
He remembers several times when he walked in on bathroom conversations about how the occupants don't like black people, saying he'd even caught some writing the N-word on the stall doors.
"I would tell teachers," O'Sean said, "and I would be told 'Oh, don't let that get you down.'
"I was basically told to just turn the other cheek," he said.
He believes inaction was the response for everything because teachers just "don't want to deal with it."
The feeling that teachers and faculty members are not properly equipped to handle racial situations was shared by many of the other alumni The Exponent spoke to.
TSC Superintendent Scott Hanback said all corporation employees complete numerous trainings, including diversity awareness training.
"There's a list, two pages long, of required training that teachers and staff have to go through," he said. Every teacher in the state must also go through training through the Indiana Department of Education.
A call for change
Dozens of current and past students', including O'Sean's, experiences were brought to light after a fellow TSC alum started a Change.org petition calling for the school corporation to address racism in its schools.
Will Persin, who graduated from MHS in 2018, said he made sure not to push a certain agenda, but rather to simply suggest some alterations.
The petition requests the corporation's curriculum be amended to include "the history and repercussions of slavery, segregation, redlining, gerrymandering, discrimination, and all other forms of systemic racism and oppression in the United States."
"The goal was moreso to get the admin's attention ... to get them, the school board, to start talking to students, teachers and alumni of color," he said. "I just wanted to get the conversation going because I felt like it hadn't taken off yet at TSC."
Persin, now a junior studying political science at the University of Wyoming, said in light of the thousands of people protesting racism across the country, he felt an obligation to do his part in making local change.
Though he said he, as a white man, had never personally been a victim of racism while at a TSC school, he did start to notice malice and hate in his peers' words when he was in middle school.
He knows he didn't do enough to stop it when he heard it in the halls of MHS, Persin said. Making the petition "was another way to use my white privilege to be able to help and not just sit back and do nothing."
The petition had garnered nearly 1,500 signatures as of Wednesday.
'We need segregation again'
Sometimes the racism within schools' walls was targeted toward more than just a single person. In at least one instance, two 2020 MHS alumnae recall, the entire minority population of the school was the target.
Diamond Singh and Naja Barnes say one of their peers posted a racist comment on his Snapchat story in December.
The Exponent confirmed that the Snapchat read, "I just drank in a water fountain after a black girl and gagged. We need segregation again."
Singh says it was posted on a Friday, and she remembers that "s--- hit the fan" over the weekend after it was reposted by several other MHS students.
That Monday morning, when a group of "about 13 black and white students immediately got in contact with the office," she says Assistant Principal Adam Welchans told them to "leave it alone."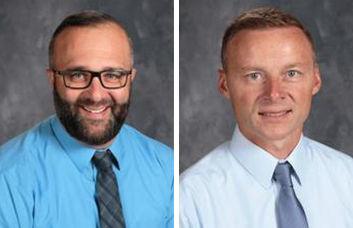 When asked about the situation, Assistant Principal Ryan Walden said in an email that he "cannot go into detail regarding the incident that took place last December."
The next day Singh and Barnes were called into Principal John Beeker's office to have a sit-down with all four assistant principals and the student who posted the racist message.
Singh remembers Beeker's first instinct was to "belittle the situation."
"He asked us, 'Do you really think it was meant to be racist?'" Singh said. "'It was probably just a joke.'"
After urging the administrators to see the malice in the message, Singh said the student was "suspended for two or three days."
"And he still played (on the) basketball (team) after all that," Barnes added.
The rest of the team rallied around its teammate, making and selling T-shirts and stickers that called for the "freedom" of the suspended student, the alumnae said.
The other young men were never disciplined and neither the support for the suspended student nor the merchandise sales stopped before the end of the semester, Singh said.
Walden said in the email "the punishment (these students) received was greater" than what the young women remember. "The administration at MHS worked with a local agency that focuses on cultural and social development to provide opportunities of growth for the young man and his friends."
The student who posted the message on Snapchat did not respond to The Exponent's request for comment.
Punishment was not the goal of letting the administration know about the situation, the young women said.
"We weren't there to get (him) in trouble," Singh said. "We just wanted to bring awareness to the fact that what he said was wrong and that it was hurtful.
"Everybody needed to know that it's not OK to say stuff like this," she said.
Singh said she and Barnes requested a convocation in which the school "brought (everyone) into the auditorium (to) have a real talk — a deep talk — just to uncover some of those wounds.
"I feel like we would have been able to heal as a collective," if it had happened, she said.
But it never did.
Latinx struggles
Gisselle Alvarez, a 2017 MHS alumna, said the first time she recalls being verbally attacked by a hateful classmate was when she was a kindergartener at Wea Ridge Elementary School.
"I remember being in a line for the bathroom, and this girl, who was (two girls behind me), comes up to my ear and says, 'Ew, I hate being next to black people,'" Alvarez said.
This was the first time she, a Hispanic person, realized many of her classmates didn't understand that there are more races than "black and white."
"A lot of kids thought I was black," Alvarez said. "I don't look white, so, (to them), I had to be 'the other one.'"
She said she couldn't pin the reason why that specific incident has been stuck inside her head for so long.
Alvarez recalls a few other incidents in which she was the target, but she says the majority of her experiences were constant microaggressions.
"I eventually started just blocking (them) out because it all became so petty to me," she said.
It wouldn't be until her senior year at MHS that she came face to face with racism again, when her and her sister Abigail's lives were put in danger.
It was late, Gisselle Alvarez said. She had stayed after class to talk to a teacher. Abigail Alvarez, a 2019 MHS alumna, had stayed to chat with a friend.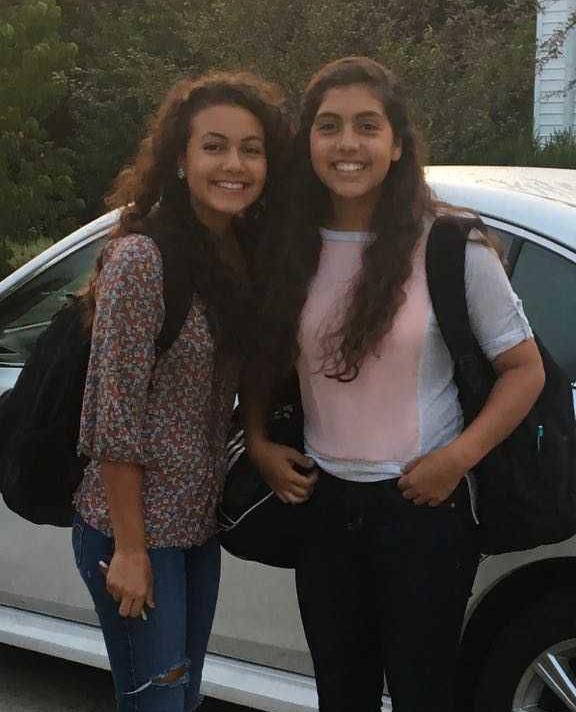 The sisters remember the student parking lot being mostly empty.
"We were walking back to our car after school. It was the day after the 2016 election," Gisselle Alvarez said. "I remember because we were wearing all black."
There was a truck toward the back of the lot, headlights on, ready to go. Abigail Alvarez noticed a Trump sticker on its rear windshield. The truck began revving its engine.
Then it shot right toward them, dead set on its targets.
"And then it braked really hard," Abigail Alvarez said. "Just a foot or two away. Then it backed up, and the driver started honking really loudly, revving his engine even more."
The young women, petrified, were unsure of what to do. Their original plan was to grab a bite to eat before heading home.
Not anymore. Could they go home, though?
"I remember feeling afraid that he might end up following us," Gisselle Alvarez said. The two reluctantly got in their car and started heading home.
The truck didn't pursue them, she added, and when they got home, they immediately called the police.
"I ended up crying," Gisselle Alvarez said. "I was mad that people were making me feel scared at my own school, in my hometown."
An officer was sent to their house to take an official report, Abigail Alvarez said. However, she said the officer told them the situation needed to be taken up with MHS administrators since it happened on school grounds. Beeker was made aware of the situation the following school day.
The Alvarez sisters and the truck driver, whose name neither of the sisters can remember, were called in for a meeting with the principal.
Abigail Alvarez said Beeker wouldn't even entertain the idea that the action might have been racially motivated. She felt as if he didn't even think it was malicious.
"Beeker just tried to look at it as just a dumb kid making a bad decision," she said.
With the guy "who almost ran us over" just 2 feet from her, Gisselle Alvarez said, "I felt so uncomfortable."
The alumnae say Beeker conceded and asked the driver if it was racially motivated. "He said, 'No,' but obviously he wasn't going to tell the truth," Gisselle Alvarez added.
After the meeting, and after administrators had reviewed the camera footage again, the sisters say they were notified the act was decidedly intentional.
Before deciding on a punishment, Beeker asked the two victims if they thought a punishment of a week's detention and a revoked parking pass was sufficient.
"We said 'Yes,' but at the time, what else (were we supposed to do)?" Gisselle Alvarez said.
"Looking back, I don't think I would have said it was OK," she added, "because it wasn't."
Abigail Alvarez remembers coming back to school the next day was "just so angering and scary that I was the only one feeling this way.
"Nothing was done, and I was still walking into school with a guy that almost ran me over," she said. "I was in pain, and I was suffering, in my own school where I felt so strongly —"
Gathering her emotions, she finished her thought.
"I was never ashamed to say that I went to McCutcheon."
The weeks following, Gisselle Alvarez said a few of her friends would walk her and her sister to their cars every day after school.
The self-portrait
Another Hispanic MHS alumna, who requested her name not be used because of fear of retaliation, was sitting in on the conversation with the Alvarez sisters. She also has a story to tell.
She remembers it happened in her first-grade art class at Woodland Elementary School. The assignment was to draw a self-portrait.
"So I just finished drawing myself, right? And I'm super happy," she said. "So I get this tan-beige color and I start coloring myself in."
The teacher, who she remembers as an elderly white woman, comes up over her shoulder.
The teacher said, "Oh no, no, no, sweetheart, this color's way too light for you," according to the alumna.
The teacher left and came back.
"She gave me a black colored pencil."
"I cried so hard," she said, "because I had just finished my 'Dora (The Explorer)' hair, and it was black, so at this point my drawing was just a black circle."
She said she can laugh at it now, but it took a long time before she got to that point.
"They hung it up all over the wall, and every time I saw that drawing, like in the moment, I wanted to (die)," she said, laughing at the memory.
'A post-9/11 world'
Sheriff Almakki, a 2013 Harrison High School alumnus, says he also was the victim of hateful actions while in school.
Growing up as "one of the very, very few Muslim kids" in his graduating class, Almakki said the public school experience was weird for him, "especially in a post-9/11 world."
But, it wasn't until middle school when "things started becoming ugly," he said, chuckling a bit. "Middle schoolers are mean. I don't think that's a shock to anyone."
He said those peers in middle school dubbed him "The Terrorist at Our School."
Besides the "nickname," Almakki said bus rides were the worst, and he felt constantly singled out as the obvious target for bullying.
And with the bus driver trying to keep several dozen kids alive, he said it was kind of "free reign."
Once he started high school, though, Almakki said he felt the direct racism "simmered down."
Almakki says the worst thing he went through in high school — somewhat regularly, he noted — was being hounded by peers after every global terrorist attack.
It was just a matter of time, he said, before someone came up to him with a news article to ask: "Do you know these guys?"
"I remember just grappling with how to deal with it," Almakki says. Worried that taking these things up with administration would just "double the attacks," he taught himself to laugh it off.
Looking back, that's his biggest regret.
A mother's perspective
It's not just students who believe the schools have a problem. Some parents are also aware of issues.
Amanda Lucas, 42, has four biracial children in TSC schools. Her two daughters attend Battle Ground elementary and middle schools, and her sons go to HHS. She requested they remain unnamed to keep them out of the spotlight.
She said the first time she encountered racism directed at her and her children was at kindergarten orientation for one of her daughters, when a "big, tattooed man" had started eyeing them.
"I could feel him staring at me," Lucas said. "He stopped me and he said, 'I hope you die in a car crash on your way home.'"
"I felt like I got the wind kicked out of me," she said, adding that she immediately informed the principal, and she felt the situation was handled sufficiently.
She said her kids were victims of numerous other instances of hatred while in school, with one of her sons in particular repeatedly being called the N-word by several of his classmates.
One of his football teammates called him the N-word on the field, she said.
Another time, Lucas said one of her son's peers said he was going to come into school and "shoot all the n----rs."
Yet another time, a different classmate told her son, "I'm gonna come to your house and inject you with bleach to kill you and … your dad."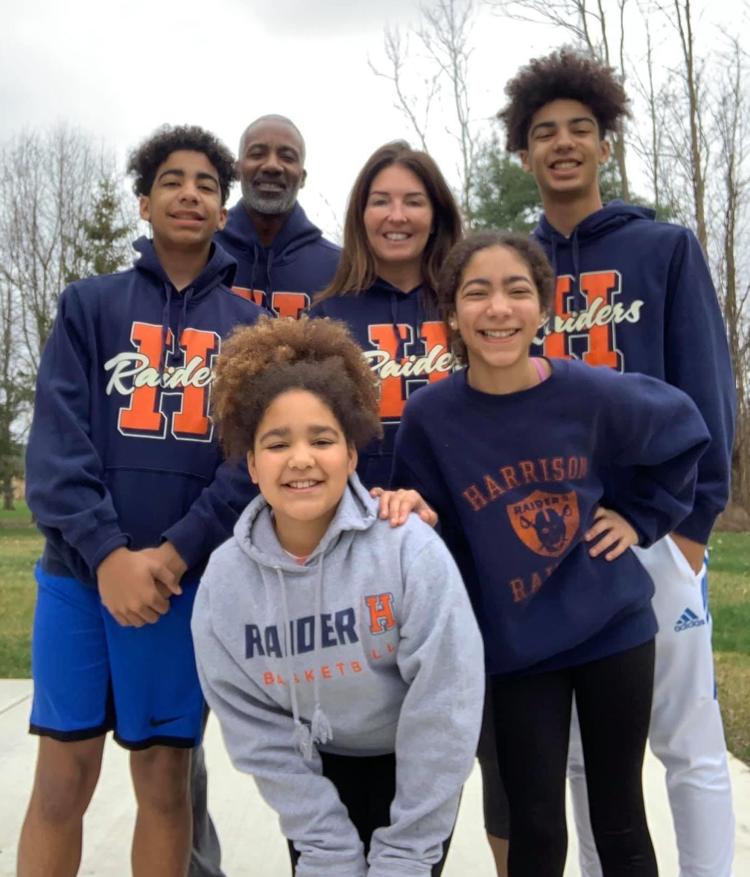 Lucas didn't learn about these experiences until months, sometimes even years later.
She recalled a Friday night football game, when one of her sons was in sixth grade, one of his classmates approached her and told her about the torment her son had suffered.
"I was enraged," Lucas said. She gathered her sons and called the principal that night.
The following Monday, she, her son, the principal and one of the boys that had been harassing her son were all called for a meeting.
"(My son) just broke down. Bawling," Lucas said. "He hadn't told anyone about it. He clearly had been holding it in."
She says when the administration confronted the harasser, he said bluntly, "I'm racist, my dad's racist and there's nothing you can do about it."
One of Lucas' most recent revelations came earlier this year.
"There was this tragic accident where (an HHS student) was killed," Lucas said. When she asked her freshman son if he knew the victim, he responded, "Yeah, he was the first kid to call me the N-word."
That was when he was in second grade, she said.
"Why the hell did he not tell me this?" she exclaimed, leaning forward in her seat. "I don't know whether the kids are ashamed of it, or if they feel they deserve it, or if they feel embarrassed."
She sighed, leaning back again. "I don't know."
A symbol of ignorance
Though many of the negative experiences the alumni recall were clearly malicious, that wasn't the case for all instances.
O'Sean says he saw the levels of ignorance and hatred increase during the 2016 election cycle, recalling several conversations in class about the Confederate flag.
"That's not my problem, it's just a flag. You shouldn't be offended by it," a student told him, after O'Sean tried to explain why the flag is offensive to people of color.
The flag, which was originally a battle symbol used during the Civil War by the Confederacy, has been used by white supremacist groups as a way to spread hatred.
"People use it as a symbol to preach hate in every instance that I've seen it," O'Sean said, "but it's so ingrained in some of the students, they don't see it as a problem."
O'Sean's distaste for the flag stems from a history of racist incidents throughout his childhood, including a time when a truck pulled up beside him while he was riding his bike around the neighborhood.
The driver flicked a cigarette butt at him and called him the N-word, O'Sean said, and he remembered how the Confederate flag was pasted on the side of the truck.
Lucas takes issue with how frequently her kids see that flag while at school. It's on students' laptops, phones, cars, clothing, everything, she said.
And she feels one corporation policy completely ignores its harmful effects.
"A section of the handbook that states 'no gang-related clothing allowed at school.' … I'm pretty sure the Confederate flag falls under 'gang-related,'" Lucas said. "Otherwise, 'gang' means 'black' in the handbook."
Hanback said the term "gang" referenced in the handbook is adopted from a state law's definition of "gang" or "gang affiliation."
"Any disciplinary and reporting procedures are taken straight from that (set of) law(s)," he said.
A broken curriculum
Persin believes that not only are the TSC standards lacking diverse, inclusive topics that cover non-white historical figures and events, but also the current ones focus on the wrong things.
For example, he said his history classes heavily emphasized remembering minutiae rather than learning about the repercussions of the country's history.
Persin acknowledged that an educational overhaul would cost money and time but says official materials aren't the only materials that can be used to teach.
"We don't need textbooks to tell us about the horrors of slavery," he said. "Google is free. If a textbook doesn't cover something, it doesn't mean we cannot talk about it."
Genuine, personal conversations are what make it real, Persin said, and "there is no expense to a conversation."
No excuses that TSC makes will explain an inability to change, in Persin's eyes.
"If students are required to take two semesters of physical education," Persin said, they should be required to take specialized courses that tackle race and discrimination, with a focus on how to navigate the world as an anti-racist.
"The scope of the lived experience of minorities in the U.S. … is monumental," Almakki said, adding that a required class that focuses on "cultural relativism" would be a good start.
Students need to realize that parts of the country's history are ugly, he said. Slavery was not the "end-all be-all" to the repression of black Americans, and that needs to be understood.
The Alvarez sisters, as Hispanic students, feel their heritage was pushed to the side.
It was a history course, "if I remember correctly," she said. "It was the chapter about protests, and one of the paragraphs in that chapter was about César Chávez.
"It was that one paragraph. That's all."
They also stressed the overall importance of an inclusive, thorough curriculum for all students, saying a required "diversity" course would help everybody, regardless of what their after-high school plans are.
"I felt like I was catching up when it came to social justice and different cultures," Gisselle Alvarez said. "We go into college and kind of look dumb, still saying ignorant things that we could have learned (already)."
Even for students who decide not to pursue a higher education, these ideas just help you navigate the real world, Abigail Alvarez added.
"We live in a rural community — which is mainly white — where most people out here live on land and their future is agriculture and farming," she said. "So, for them to have to take a diversity course, or anything that will educate them on all these matters, is necessary."
Cornelius Bynum, a professor of African American Studies at Purdue, said high school students would benefit from a diversity class like the one described in the petition.
But he believes that incorporating the non-white history of America in one course is the wrong way to go.
Rather, Bynum recommends an approach that infuses the "entire narrative of social justice and the consequences of racial oppression" into a variety of classes, from English to psychology to economics.
"(These) are all ways in which the erasure of the black experience and the consequences of racial oppression (are impacted) by not only what's taught but how we function as a society," he said.
Lucas, a 1994 HHS alumna, has been aware of the "disservice" of TSC's education standards for years.
The Lucas family was driving to Indianapolis for a baseball game about five years ago. Her husband was in the passenger seat, with all four kids in tow, she said.
They drove past a house with a "huge confederate flag" set up beside it. Lucas remembers eyeing it and saying, almost instinctively, "Oh, Lord. What a degenerate."
Her fourth grader piped up.
"Mom, slavery wasn't all bad. They needed help on the farm."
Lucas says she was dumbfounded that was the message her son took away from a fourth-grade slavery lesson. "I about wrecked my car. My husband had to put his hand on my leg to (settle me) down."
What's shocking, Lucas says, is that she knows the teacher who would have taught her son that.
"I definitely don't think that's what she actually said," she added, "but however our textbooks are worded — it is certainly leaving kids without a real grip of what the hell happened."
Lucas says it was so ridiculous that the phrase, "Slavery wasn't all bad," is now a running joke in the family.
Lucas also remembers the school denying her son the ability to research certain black historical figures because they were deemed "too violent" or controversial by the school, she says.
"But they can do projects on former presidents who were slave owners or bombed other countries and killed thousands of people?" she asks.
One need not look any further than HHS's namesake, Lucas says. "William Henry Harrison massacred thousands of Native Americans."
If TSC students are not required to learn about, and are not exposed to, the lives of important black figures in American history, Lucas worries there's a bigger problem at stake. "White children need to hear this. They need to know the value that non-white people have contributed," she says. "Otherwise, they are pre-wired to think they are supreme.
"They all go to a church with a white Jesus with his blue eyes and blond hair — he's supposed to be supreme. They go to school and hear all about the contributions of white people non-stop — they're supposedly supreme," she adds.
Lucas, tired of waiting for standards to be implemented that include the black experience, said she has started supplementing her kids' education at home because she wants them 'to get the truth."
She said they read books together as a family. They watched the Netflix documentary "13th," which gives an in-depth look at the history of the 13th Amendment and the mass incarceration it has led to in the United States.
Netflix approved the use of the film in a classroom setting at no extra cost in 2017.
"Why isn't that being shown at TSC?" Lucas asks. "It has viewpoints from many people: white, black, liberal, conservative. Why are we afraid to show that?"
Her theory is that the corporation is unwilling to teach more than the status quo because of a fear of enraging its majority population.
"I think schools are so nervous of pissing off degenerate white people," she says.
The N-word: To use or not to use
A handful of students brought up an issue with how material is handled at TSC: The use of the N-word when studying literature.
O'Sean had a particularly hurtful experience involving his freshman English teacher, he said.
The teacher, a middle-aged white man, pulled O'Sean out of class before they started reading "To Kill a Mockingbird." He remembers being warned that the N-word was used in the book and being asked if it was OK that the teacher read the words aloud.
After saying it wasn't, he says it happened anyway.
Throughout the course of reading the book as a class, O'Sean remembers, as the only black kid in the class, being stared at every time the word was said.
He initially shared this story on Twitter after seeing another MHS alumna, Desani Lawrence, had tweeted she was made uncomfortable by teachers using the N-word in class.
Lawrence, who graduated in 2019, remembers having two English teachers who didn't shy away from using the word, either.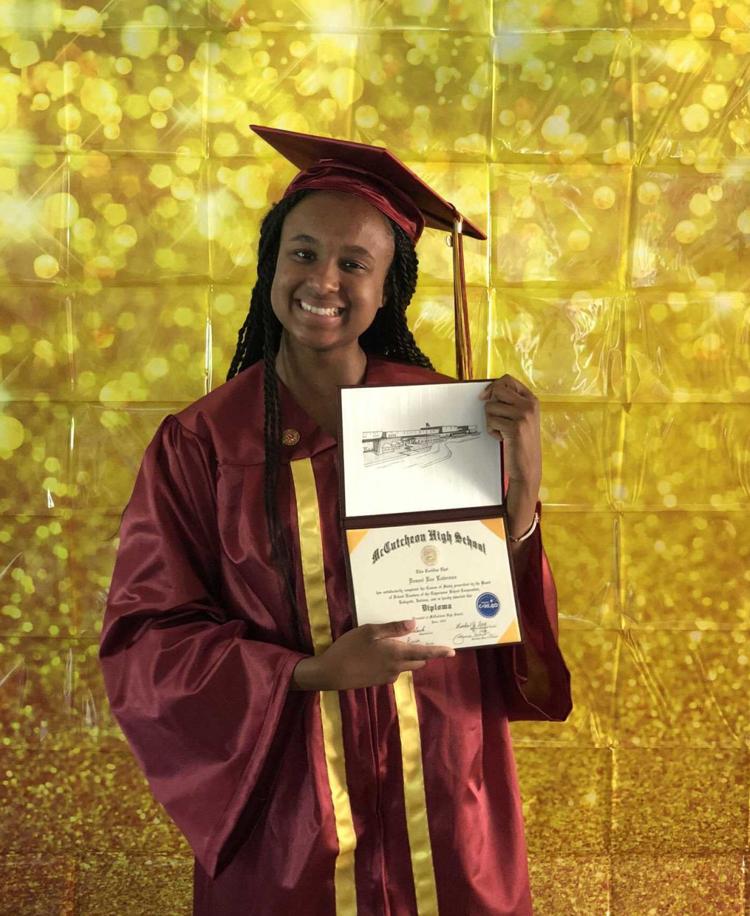 Her junior year English teacher, one of the only instructors of color at MHS, an Indian woman, said it when the class was reading "The Adventures of Huckleberry Finn," Lawrence said.
The MHS teacher who uses the word, Dharmini Patel, later said the word is only used in her AP Language and Composition course after comprehensive contextualization.
She explained that prior to using the term, the juniors she teaches read American nonfiction written by people of color, and they discuss the use of the word, its reclamation by various groups and the contexts in which it is used.
Patel also shows the Netflix documentary, "13th," in class as well, she said.
The word was used again, Lawrence recalls, in her AP Literature and Composition course when she was a senior. That teacher, an older white man, said it when reading "Heart of Darkness."
"That (guy) was always trying to touch my hair," she said, mentioning a time he asked what would happen if he tried to bounce a tennis ball on her hair.
"I told him to try it and find out," Lawrence said. "He chose to walk away.
"I literally hated going to his class … he was always singling me out." She says she dropped the course before the second semester began.
Over a span of three weeks, these three English teachers did not respond to The Exponent's several requests for comment.
O'Sean doesn't think the use of the word needs to be outright banned, so long as the lesson in which the word is used provides substantial context. But he believes those conversations don't happen because "a lot of teachers … know their opinions are ugly."
This general opinion was shared in interviews by most of the alumni.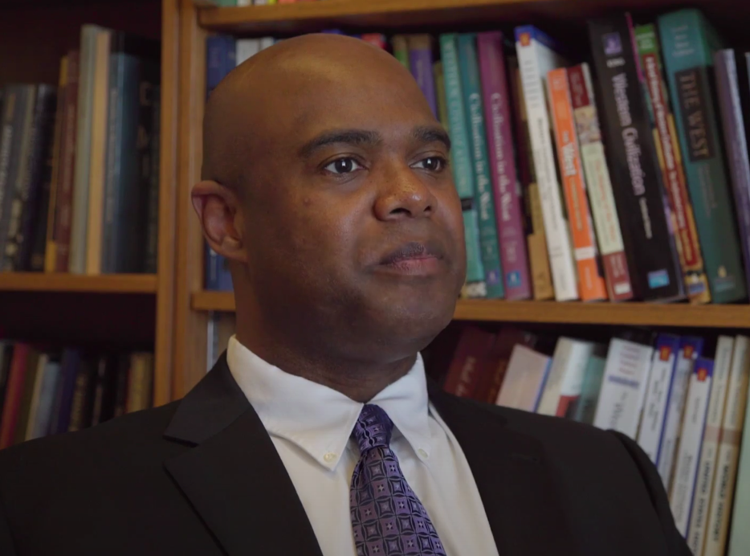 Bynum finds that the controversial practice has a broader scope than many seem to acknowledge.
"The use of the N-word not only makes minority students uncomfortable, offended, aggrieved, hurt," he said, "but it also desensitizes the white students."
Bynum worries these students will become the next generation of community leaders "having such an uninformed perspective on what that word means and how it can be deployed in ways that are harmful."
3.1% of color
Persin said he knows there aren't enough teachers of color employed by TSC, citing the obvious benefits of having them.
"You don't even need to look at a study to know that students of color are going to benefit from having faculty of color at their schools," he said.
Singh and Barnes agree.
"There's a real lack of representation at McCutcheon," Singh says. "We had no black teachers. There's the one black counselor, but his personality isn't really that 'big' so his (voice) is outnumbered."
Barnes stressed the importance of having more people of color to confide in within a school setting.
"It shouldn't be a group of white men we have to go to talk about our black issues," she said.
"They can't understand."
Lucas agreed, and though she said she has no qualms with how the administration handled the incidents her kids suffered, "finding someone that looks like you" is most important in cases like those. She says she's seen the importance first hand.
Her husband Perrell is an assistant basketball coach at HHS and "when camps of little kids come in and they see him, their whole body language changes," Amanda Lucas said.
"You can see the relief that they have somebody that looks like them," she added. "They look up at him like he's Michael Jordan because they can't believe (it)."
These students, Lucas said with a sigh, "They've been through trauma. They're not going to go to the white English teacher and say, 'Someone just called me the N-word.'"
Almakki sat in silence for about 30 seconds as he tried to recall if any of the teachers in his school were people of color.
"Yeah, the only notable teachers — the ones that I can remember — were all white," he said. The year Almakki graduated, HHS had just one teacher of color, according to the IDOE.
Abigail Alvarez, now a sophomore at IUPUI studying math education, said the only reason she is going to college to become a math teacher is because of the lack of teachers of color she was exposed to at TSC.
Because she never felt recognized or represented by her educators growing up, "I feel like I need to become a teacher," she said.
"My goal is to go to a school where there is a lack of diversity," she added. "Minority students need to see that (people who look like them) can achieve great things. Especially in STEM."
Her sister, now a senior at IUPUI studying social work, had similar feelings.
"I never saw myself going further than high school because I didn't think it was a path that was meant for me," Gisselle Alvarez said, her voice breaking.
"So many Latinx students are directed toward Ivy Tech. What if we want to go to a four-year institution?
"What if we want to go higher than that?" she asked, wiping the tears running down her cheek.
"None of the faculty or anyone ever looked like me, and maybe that's not done on purpose, but that stuff stays in the back of your head."
A superintendent response
The Exponent reached out to the superintendent to talk about the issues these alumni feel are the root of hateful incidents they were victims of.
Hanback said his office was made aware of Persin's petition "a few days" after it started circulating. He says he was proud that a TSC alum was taking initiative at the local level.
But he said there are some misunderstandings about how educational reform happens.
Implementing educational standards begins at the state level, he said. It's essentially a "guidebook (of) the minimum expectations that the state of Indiana would require our students to know and our staff to teach."
Hanback noted that TSC is not allowed to alter the state standards but can add to them. Addendums to the standards would need to go through "committees and, ultimately, the school board" if any were presented, he said.
When asked if TSC's standards include addendums, Hanback said "I don't think we've made any modifications to them."
Curricula are different from state standards, he said.
"Curriculum is more within the purview of the teacher on the materials, the books, the computers, the content they use" to help achieve the goals set by the state standards, he said.
Textbooks and related material go through a six- to seven-year "adoption cycle," he said, and must be approved by the state.
Though "teachers are not allowed to (use) different textbooks," Hanback says, they are free to use any online resources they deem fit as supplements, without any formal approval.
"That's the art of teaching."
And if there are any students who feel that their education is unsatisfactory in any way, he said there are outlets available to raise concerns.
"It would first work through a chain-of-command module. The first line is to always go to your teacher if you're concerned or upset or frustrated," Hanback explained. Then the complaint could work its way to the principal, then to the superintendent, then to the school board.
When asked about the corporation's minuscule percentage of teachers of color, Hanback said TSC is "constantly recruiting teachers" and creates opportunities to find people of color, including attending and hosting job fairs and visiting college campuses.
If anyone has a "secret answer" to how TSC can get more teachers of color on staff, he said, "we're all ears."
"We can only hire what's available in our candidate pool, (and) that's a community concern. Schools can't do that alone," Hanback added.
"If we, as a society, don't even value teachers enough to even pay them $40,000 a year, I don't care what race you are. That's not attractive," he said.
"All of us have to do a better job at making the teaching profession more attractive for everyone, especially those in a minority race, so that we can better match the demographics that we're seeing inside of our schools."
Toward the end of that interview, Hanback was asked what he respond to the students' concerns about racism within his school corporation.
"Well, I didn't realize this was going to be this kind of an interview, honestly.
"I don't know that I'm comfortable playing middle-man … on particular student issues," he said.
"If our students have issues, they need to raise those with the adults that are employed by TSC to look out for them. …
"So, I cannot give you an answer to that question."
He elaborated on his position.
"What I can assure you is this: TSC wants to be a safe environment that is accepting of all students who walk through our doors," Hanback said.
"We're a school corporation. We recognize our schools are a reflection of the community," he said, "and we want to be a part of this whole conversation, this whole movement, addressing racism."
What's next for TSC
Students who have left the district say their experiences at the schools left a foul taste for the community in their mouths.
Abigail Alvarez said she doesn't even like coming back home over school breaks. Her sister agreed.
"It's so irritating that I don't even feel welcome here," Gisselle Alvarez said. "How am I not gonna feel welcome in my hometown?"
O'Sean has no plans to return, saying his move to pursue a music career in Chicago was the best thing he's done for himself.
"Lafayette is a black hole to me," O'Sean said. "It's very much its own mental illness in a way."
But these alumni don't think TSC is a lost cause.
Lucas, though afraid these cries for change will fall on deaf ears when they reach the school board, says it's still possible.
"The foundation is clearly there," she said, "so it sucks that we're here, but let's hope — hopefully, we're learning."
O'Sean hopes that, with all the pushes for racial equality that are happening across the globe right now, TSC can finally see the flaws in its educational system.
The Alvarez sisters said they want the corporation to better itself, making its schools a place where race is talked about.
"It's not enough for TSC to move toward (being) non-racist," Gisselle Alvarez said. "They need to move toward (being) anti-racist."
"That's the problem," Abigail Alvarez says. "They just can't talk about it. As soon as you bring race into something, it's uncomfortable (for them).
"It needs to not be uncomfortable anymore."
Continue reading: