"I'm just one Marine that's trying to fight a battle, and I've got brothers in arms and we're just fighting a war. But it's not with bullets. It's fighting to stay alive."
Jeff Staker calls himself a veteran, a father, a husband and a medicinal cannabis activist. He spent 11 years in the Marines as a scout sniper and drill instructor and finished his career with the Indiana Air National Guard in Fort Wayne, Indiana.
Staker is retired, living in Peru, Indiana. Just last month, however, Staker said he was hand-delivering documents in Washington, D.C.
"When those bills come up for a vote, within the House and Senate, we want to make sure that they're supporting them," he said. "And if you see our state representatives and we push them, hopefully that's a little prod to them. They'll see how important it is for veterans."
The bills he is referring to are H.R. 420 and S. 420, introduced by Rep. Earl Blumenauer and Sen. Ron Wyden of Oregon, respectively. Both would regulate marijuana and are awaiting further action.
Staker said he delivered stacks of documents to lawmakers, including a petition signed by Indiana senators, press releases, an FDA study, stories from veterans and various resolutions in support from the Indiana chapters of the American Legion, Veterans of Foreign Wars and American Veterans.
Included was a flyer about Hoosier Veterans for Medical Cannabis, a nonprofit group he started in 2016. The group and subsequent Facebook page quickly gained traction.
The page, now with more than 2,000 followers, grew more quickly than he expected, Staker said. So he decided to add additional communities based on the congressional districts within Indiana.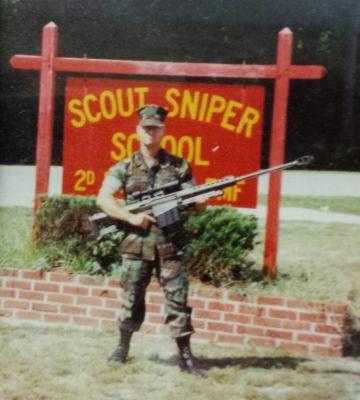 Staker's goal is to reduce the misconceptions of cannabis and promote its benefits in treating the lingering effects of combat.
"I was educating our senior veterans groups what it was and how it helps our young veterans, what it does. And after you educated them and took the 60s' stereotype hippie out of it, they passed unanimously through their state conventions," Staker said. "(Cannabis) is a medicine, it's always been a medicine."
Staker said he had been prescribed opiates through the Veterans Administration up to 2016.
"I had been taking them through the VA and I was running out of my medication early, because I had to take more to make it do what it did in the beginning, almost eight years prior to that," he said. "That's when I ran into the risk of accidentally overdosing, so me and my VA doctor we decided to discontinue them."
Staker had brought up the idea of medicinal cannabis to his doctor, after Staker had noticed other states had started legalizing cannabis medicinally.
"He said, 'You know if I could prescribe and recommend it I would,'" Staker said.
Earlier this year, Indiana Gov. Eric Holcomb doubled down on his stance of medicinal cannabis, according to reporting by IndyStar, promising a review of marijuana only if federal law were changed and condemning states that have already legalized it.