A local fire deputy chief created an original program to aid in emergency response following major disasters.
Jeff Need, West Lafayette Fire Department's deputy chief of operations, completed a training program for fire executives at the National Fire Academy in late March. During his time in the program, Need developed the Windshield Damage Assessment based on research he conducted on regional fire departments.
WLFD previously lacked procedures for rapid damage assessment in the event of a weather-related or human-made disaster, according to Need. Following Need's research, the fire department incorporated a general outline for conducting such assessments into its most recent standard operating guidelines.
"In that first 15 or 20 minutes after a disaster, what our guys have to do is assess West Lafayette from the windshield," Need said. A "windshield" damage assessment refers to observations health professionals must make from inside a vehicle following a disaster.
His paper included research of literature, interviews and a survey sent to regional fire departments. The paper showed that in regions where disasters occur infrequently, damage-assessment procedures like policy, training and cooperation predict which departments respond well in the case of a disaster.
Need said he sent a survey to every career fire department in Indiana to understand rapid damage assessments in the state, finding that roughly half of Indiana's fire departments do not have written protocols in place.
Major disasters are high-risk but low-frequency events in the Midwest, Need said. Unlike the East Coast, where hurricanes happen often, or the West Coast, where earthquakes pose a regular threat, the Midwest does not have to deal with as many disasters.
The majority of local firefighters' responses are medical calls. Last year, 1,597 out of 2,312 calls were related to emergency medical services, according to the 2020 West Lafayette Annual Fire Report.
Major disasters require a different mindset for first responders, Need said. They could be forced to endure significant injuries until a crisis has been averted.
"If a tornado comes through West Lafayette, we may have to — as hard as it would be — drive (through) the broken arm because over the hill, there could be a whole subdivision that is wiped out and people that are on life or death," he said.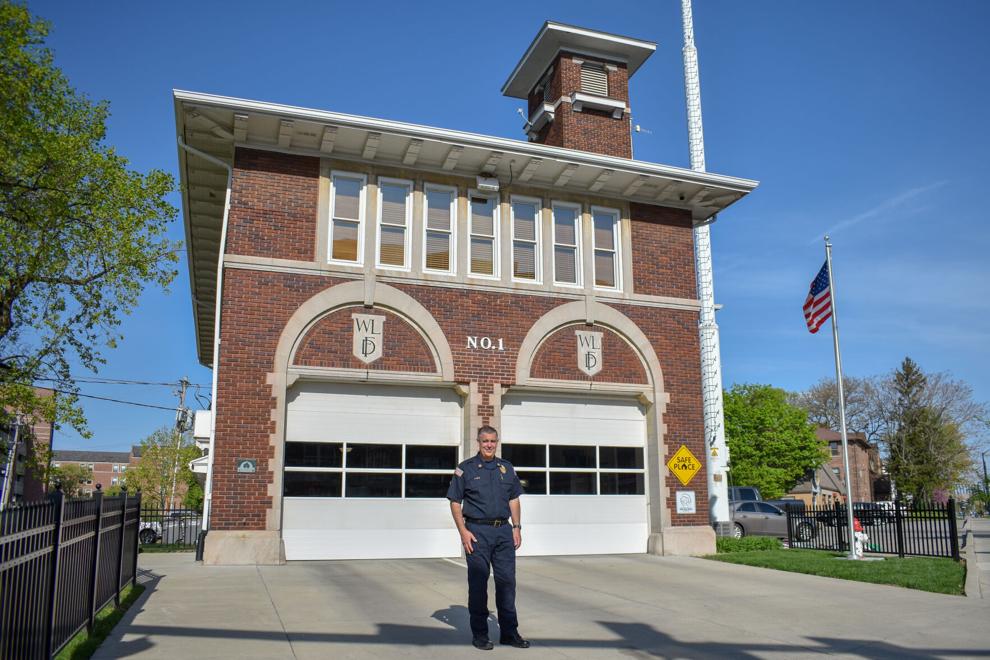 Although infrequent, West Lafayette and the surrounding communities have endured disasters. The Wabash River flooded to a 32.9-foot crest in 1913, wiping out many buildings bordering the river in West Lafayette and Lafayette and leaving citizens without clean water, heating and communication, according to the book "Tippecanoe County and the 1913 Flood." The property damages totaled to what would be $12 million dollars today.
In 1994, an EF4 tornado in Lafayette killed three, injured 70 and caused $5 million in damage, according to the National Weather Service. A storm of similar strength struck Tippecanoe County in 1976, injuring six and causing $2.5 million in property damage.
When a disaster occurs, according to Need, all three shifts of firefighters are called in to deal with whatever issues may be present.
"We're great at being given a problem and solving it, but that first half hour is when we really have to understand, 'Is this something that we are going to handle, or are we going to need help?'" Need said.
A community must be self-sufficient in the period immediately following a disaster, Need said, because it may take hours or days to receive state and federal assistance.
Training and cooperation with community partners such as the West Lafayette Police Department, Tippecanoe Emergency Management and street-management departments are crucial to a prompt disaster response, he said.
If they do not have firsthand disaster experience, first responders will instinctively follow their training and policies, Need said.
Citizens of the West Lafayette community can also play a role in rapid damage assessment during a disaster, according to Need. Community members' posts on social media can paint an accurate, up-to-date picture of the city during a disaster and aid first responders' efforts.
"We may not be able to get a firetruck over there in the next half-hour," Need said, "but all the sudden I can see what is happening on Northwestern and Grant Street in West Lafayette because somebody just tweeted a picture of it."