Lafayette Mayor Tony Roswarski held a closed-door meeting with four police-reform activists Tuesday to hear ideas about how to rethink use-of-force policies and divert funding from police departments to social services.
The activists, tied to an organization called The Collective, sought to represent community members who are less likely to be heard by police departments, lead organizer Vanessa Pacheco said. Their stated agenda is a reframing of public safety that shifts responsibility from police departments to health care, housing and addiction services.
Ulyssa Hester, a 30-year-old organizer who has lived in Lafayette for five years, said they want city officials to divert more funds to affordable health care, education and harm-reduction programs.
"City officials talk about keeping our city safe, right?" Hester said to a crowd of 50 protesters who marched with the four activists to Lafayette City Hall from the Tippecanoe County Courthouse. "I feel safer when I know I have somewhere I can afford to go to get my mental-health needs taken care of.
"And that I can go places that don't leave me hundreds of dollars in debt and that I don't have to wait weeks and months to get an appointment."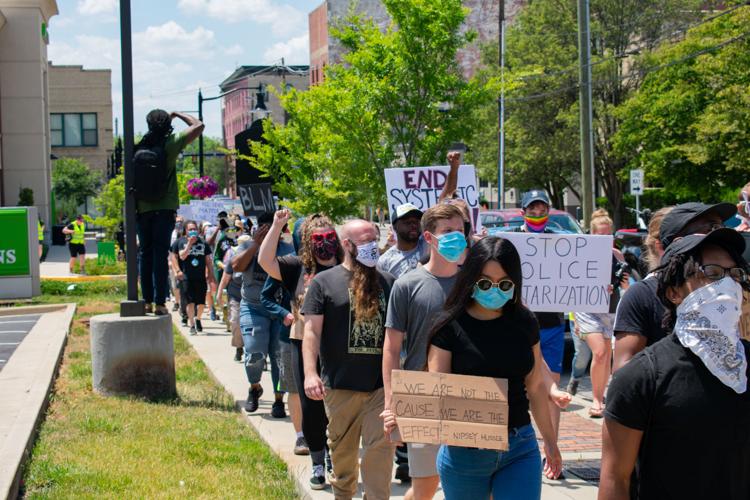 Many of the issues people suffer from in poor communities are criminalized, Hester said in an interview, which leads them to avoid police rather than rely on officers for safety. Drug use and trespassing among people who are homeless are common offenses for which arrests occur.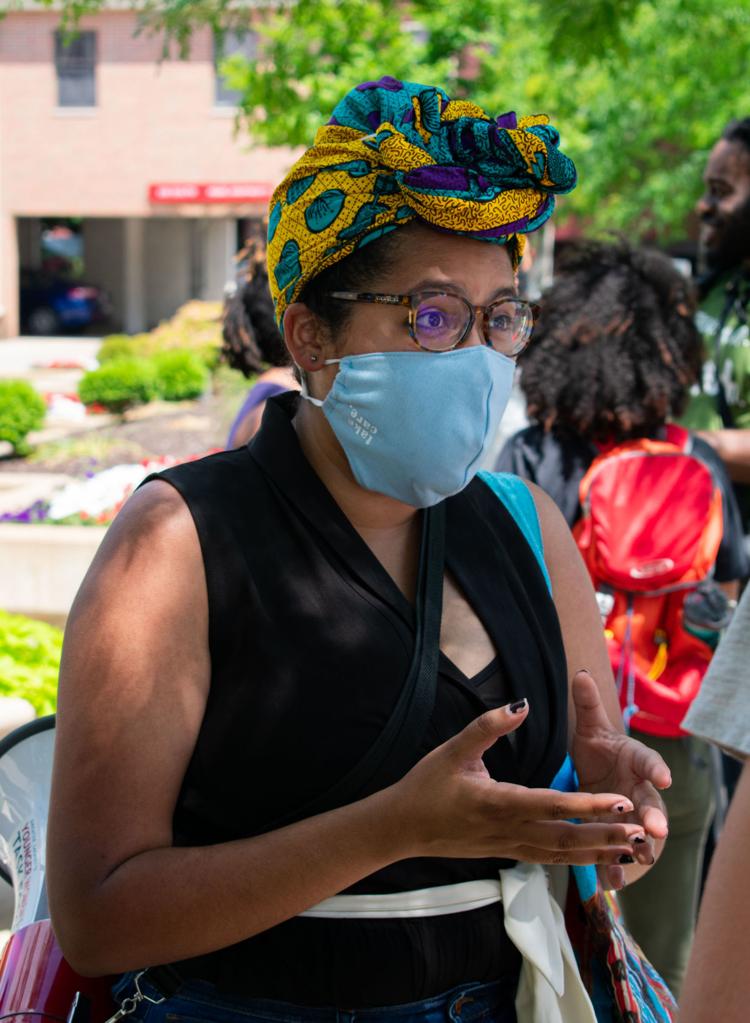 People who are poor, homeless or suffering from addiction are less likely to show up to city council meetings or meet with politicians, Pacheco said, despite those individuals needing the city's services most.
The complex web of interactions within city government can exclude minority voices, and the organizers aim to establish a clear "feedback loop" to measure progress, Pacheco said.
"We want to be able to get to the root of systemic issues," Pacheco said, "rather than applying Band-Aids repeatedly and just, frankly, wasting money."
Joining Pacheco in the formal meeting were Fred Williams, Jasmine Harris and Alexcia Plummer, who originally announced the meeting with Roswarski on June 6 at a protest downtown.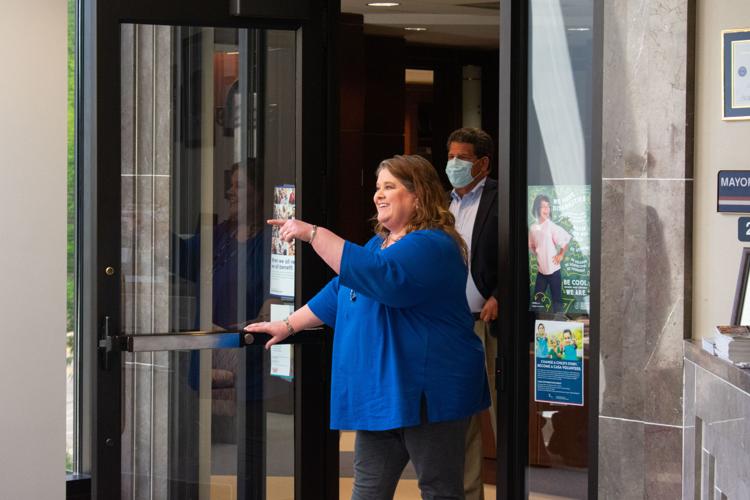 The mayor and a police officer ushered in the members around 3:30 p.m. for the physically distanced meeting, which Plummer said she expected to last an hour. Each member carried a list of talking points that addressed issues of funding and a lack of minority participation in police reform.
Roswarski said on Wednesday that the previous day's 90-minute meeting only skimmed the surface of several community issues the activists brought forth. The main focus, he said, was to establish channels for underrepresented voices to influence policing.
"If they could help find people to serve on boards and commissions ... I'm certainly open to those suggestions," the mayor said. "But I have asked different groups at different times to bring forward candidates and, quite frankly ... not that many people have ever stepped forward."
All four activists were critical of the violent police response to the May 31 protest, the largest so far with nearly 3,000 people, which ended with protesters dispersed by clouds of tear gas deployed by Lafayette Police Department.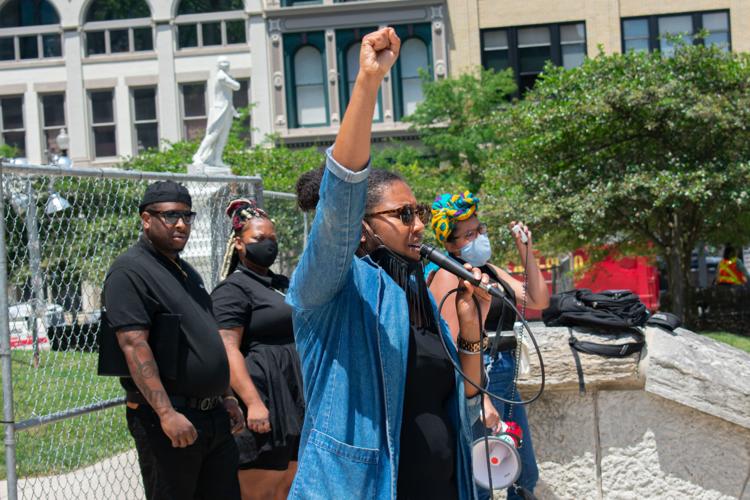 "We need equality, we need justice and we need to know that (Roswarski) has our backs," Plummer said on Tuesday. "We need to know that the mayor and Lafayette Police Department will not allow us to continue to be shot down. We need to know that Lafayette Police Department will not abuse their power."
Roswarski said the activists seemed primarily concerned about the gas canisters dropped from a courthouse balcony, a decision made by Tippecanoe County Sheriff Rob Goldsmith, not LPD. He justified LPD's later deployment of tear gas by referencing windows that were broken downtown.
The mayor said he will continue to field complaints from various minority organizations in the community, including an upcoming program with the NAACP. But he said LPD's multi-step hiring process, which includes a polygraph test, is designed to weed out officers who are prejudiced.
"I do not think racism is a systemic issue in this area's police department," Roswarski said. "I don't think people that have been in the community for a long time believe that."
Lafayette Police Chief Patrick Flannelly said during the June 6 protest that "I hope everyone here in Tippecanoe County understands that these are not systemic issues that occur here in Tippecanoe County," referring to police brutality and abuse of power.
Though Pacheco mourned the deaths of George Floyd, Breonna Taylor and Tony McDade, all African American victims of police brutality in various parts of the nation in recent weeks, she said discrimination affects the most vulnerable residents of Greater Lafayette daily.
"We will never know if we did too much to protect the 8,000 black lives in this county," she said. "But we will know body by body if we did not do enough."