FOWLER, Indiana — The idea for two women, one from Lafayette and one from Fowler, to partner up and open two businesses in one building essentially began with a frantic phone call.
Katherine Jenkins, 30, of Lafayette, called 52-year-old Kathy Matson on March 5 to tell her she had just been surrounded by police officers at the business where Jenkins worked and Matson often shopped.
Her boss, a former Purdue professor from 1987-2005 named Menashi Cohen, and Cohen's ex-wife were allegedly involved in racketeering, money laundering and theft, multiple law enforcement agencies in Tippecanoe County said in a lawsuit last week.
Jenkins said she had to show officers where Cohen kept his money at the Treasure on Pallets store on Old U.S. Highway 231 in Lafayette. Officers repeatedly reminded her she was a victim, not a suspect, she said.
"When I called (Matson) that day everything happened, she thought I was joking with her," Jenkins said. "I think she told me, 'Shut up, quit playing,' while I'm hysterically bawling my eyes out."
Now Jenkins has started a for-profit business, Treasure on Palletz, and moved into a store at 300 S. Grant Ave. in Fowler. Matson has started a nonprofit, Connecting Visions, and joined her in the building.
The store is split in half by a strip of red and white tiles. Matson's nonprofit provides food, clothing and household items for free on the store's right side, while Treasure on Palletz sells clothing, furniture and electronics on the left.
Some of the income from Treasure on Palletz will fund the operations of the nonprofit, Matson said.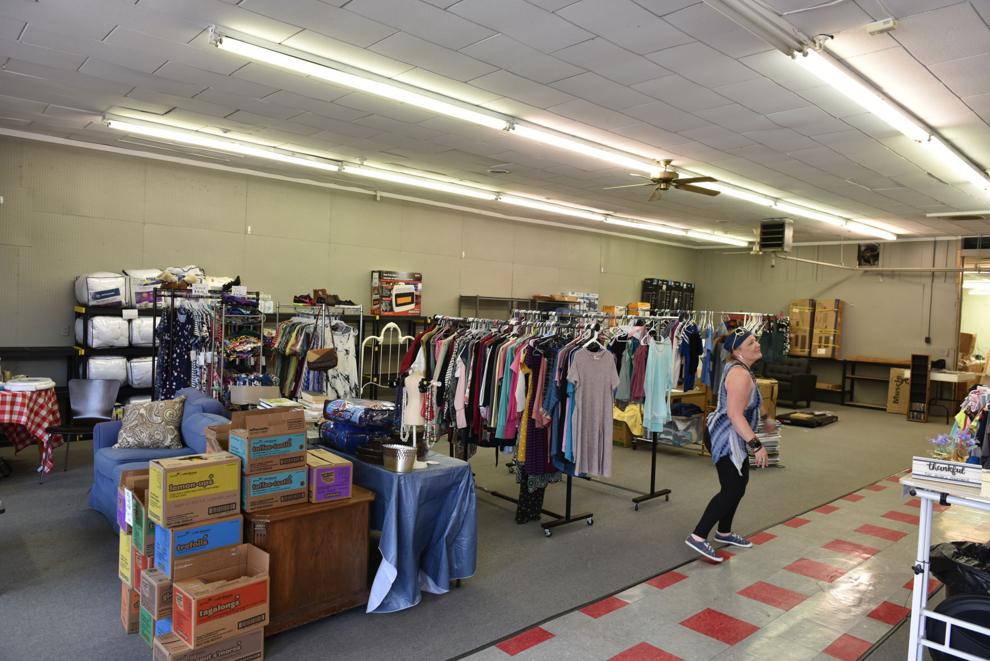 Matson is no stranger to the unconventional. She said she had been operating a charity out of her front yard for about 10 months when she received Jenkins' call.
In response to a need for easier access to food pantries in the area, the Fowler resident said she began accepting donations and distributing food for free. She did the same with clothing.
"I'm the facilitator between people who sometimes have extra," Matson said, "and people who sometimes don't have enough."
But she was in need of a building, she said, because her husband wanted the couple to reclaim their front yard.
Jenkins' boss had planned to invest in a building in Fowler to turn half of it into apartment complexes and the other half into another of his stores, Treasure on Pallets. Jenkins would manage the store, she and her boss had initially agreed.
But Cohen's involvement ceased when law enforcement seized his assets and filed a civil forfeiture lawsuit to halt his business operations. Neither he nor his wife has been criminally charged as of Monday, but prosecutors will attempt to prove the couple engaged in money laundering, racketeering and theft.
Attorneys for both Cohen and his wife told The Exponent last week that neither person will comment publicly on the lawsuit at this time.
With her main investor gone, Jenkins scrambled, wondering how she was going to feed her two boys and keep her family housed. Meanwhile, she began working with Matson to find a new investor, thinking a new startup was her best option.
A family friend of Jenkins filled the void once they learned of the plans the two women had, Jenkins said.
The altered spelling of the store — replacing the S in pallets with a Z — underscores the women's hope to carve out a business separate from its past, they said.
"It's not been easy," Matson said from a lounge area in the store on Tuesday. "We've literally had 25 different sizes of miracles that have allowed this to happen. Every single hurdle we came up against, we were able to overcome it."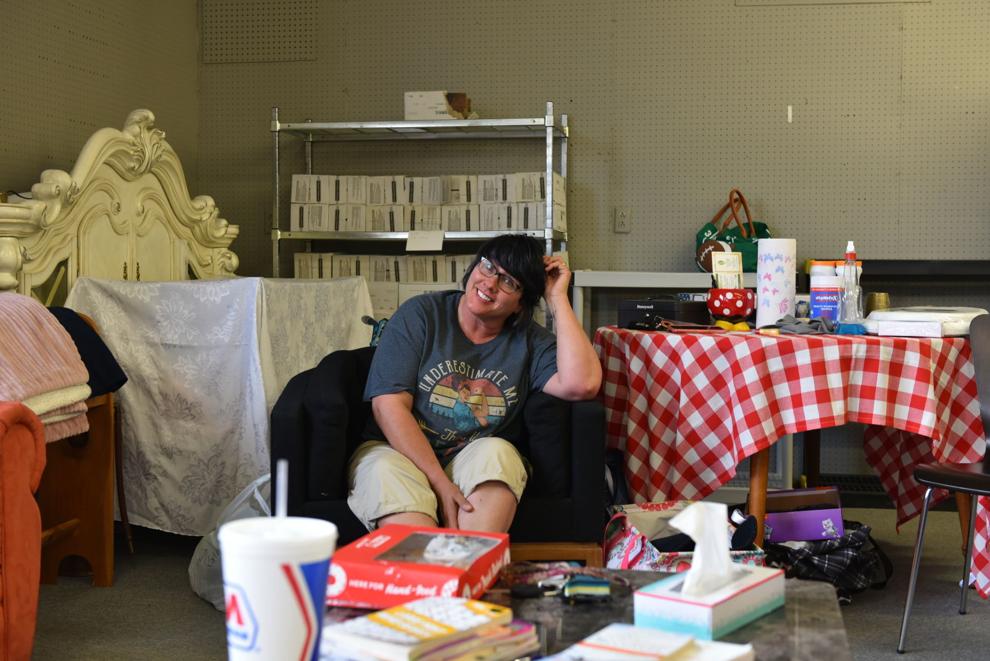 The first week the nonprofit was open in mid-March, it served more than 200 families, Matson said. For Easter, the charity had enough donations to fill 15 baskets for less fortunate children.
The pair has arranged for a government worker to visit once a month to help needy visitors file for EBT, or food stamps. Jenkins, who said she has been sober for a few years after her drug addiction, hopes to bring in counselors to help those who are addicted or in recovery.
Older folks have also stopped by just to sit, talk and have coffee, Matson said. Anyone in need of conversation or material goods from any county can come to visit. Deliveries can be arranged if people cannot travel to the store themselves.
"People come here because they know they're never going to be judged," Matson said. "That's how it just has to be. If they can get here, they can have help and assistance."