The small courtroom was filling with the excited murmurs of spectators. The rain outside was clearing up. A man and a woman wearing buttons bearing the face of a young bearded man sat behind the prosecutor's table.
In came Anastazia Schmid, a woman who made headlines nearly 20 years ago for brutally stabbing then-boyfriend Tony Heathcote 39 times. She walked into Tippecanoe Superior Court II with her large cat-eye glasses, tall and gaunt in a black pantsuit, orange shackles linking her high-heeled feet together. She strolled down the gallery to the defendant's seat, the clinks of the chains keeping time with her stride.
She took her seat. She had been through 18 years of prison, countless hearings, 12 court challenges, two college degrees and many prison programs.
Schmid was about to see her last day in court.
Her murder convictions were dismissed — on Aug. 26, she pled guilty to voluntary manslaughter with time served, allowing her to walk free.
"This by no means is an exoneration," Judge Steve Meyers said from the bench. "She pleaded guilty, which means she is guilty."
Meyers told Schmid to focus on the larger picture.
"When you have people like the Heathcotes, you see the real impact of what you did. You stabbed him 39 times —" Here, the judge raised and dropped his hand in three stabbing motions that emphasized each word in thirty-nine-times. "That's brutal. … Regardless of mental-health issues, one could think you could stop at some point."
Schmid told the Heathcote family she wanted to end the cycle of pain and suffering for everyone involved.
"I can't erase the pain that I brought or bring Tony's life back," Schmid said to the judge, occasionally turning to Heathcote's family in the front row of the gallery. "And a million apologies can never undo the past."
But the Heathcotes remain convinced otherwise.
"I believe with all my soul you are a manipulator and a liar," a teary Alice Heathcote, Tony's 50-year-old stepmother, said to Schmid from the witness stand. "God will know the truth."
George Heathcote, the victim's 63-year-old father, said all Schmid wanted to do was "save herself."
"She never showed remorse for killing my son until today," he said, turning to Schmid. "Just stop the lies. Let my son rest now. … I'm never gonna get what I want, and what I want is my son."
And with a bang of the gavel, the court deputies moved to remove Schmid's shackles as the excited murmurs of her supporters rose again.
This is a story about anger, abuse, murder, mental illness and the possibility of both rehabilitation and forgiveness.
March 4, 2001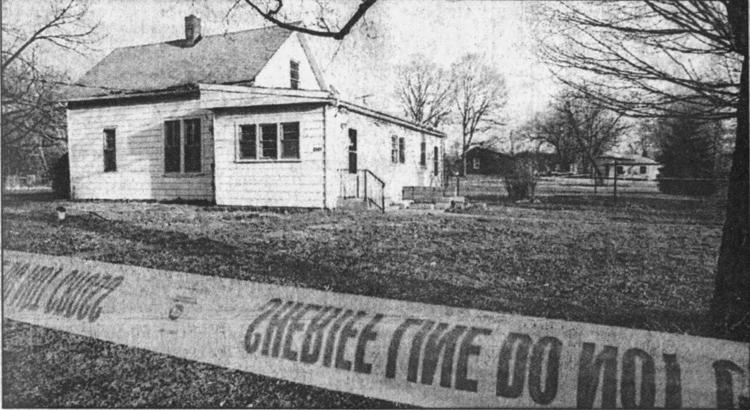 "Anastazia said she …"
"911."
"Uh … uh … I nee … I need help. This is 3136 South River Road."
"What's the problem?"
"My daughter has come in and said she murdered someone."
"OK. How old's your daughter?"
"Anastazia Schmid. She's bloody. She's here."
Barbara Godlewski's mind was racing.
"I didn't know what to think, I didn't know how hurt she was, if anybody else was hurt," she said later during a trial. "It was horrible, it was the worst thing I have ever encountered."
Godlewski, Schmid's mother, was standing in her family room watching her pale daughter as she rocked and shook, blood soaking her hair and clothes.
"Where is he supposed to be? Where … where is he? The old … where is the house? The new … what address is it?" Godlewski asked her daughter while speaking with the dispatcher, according to a transcript of the 911 call. "Give me some idea of where they moved. Where's the … what? By the shop. But where? Give me? Can't you tell me where, Anastazia? So that if they could send somebody? Anastazia, look at me. Sweetheart, try to tell me."
According to the transcript, Schmid's hand was wrapped in a T-shirt and "gashed really bad" when she came to Godlewski's door. Despite her mother's prompting, Schmid remained largely unresponsive and even incoherent at times.
"She's saying God came to her," Godlewski told the operator.
Police obtained a search warrant after seeing bloody footprints at 2625 Poland Hill Road, where they found Tony Heathcote bound to the bed by his wrist and ankles.
Heathcote had extricated one hand at some point, according to the coroner. A report listed 39 stab wounds, including one to his penis, 16 to his chest and four to his head. The mattress he lay on was slightly off the box spring.
As Schmid was booked into the jail, police first contacted George Heathcote's brother Tonye, who, upon learning of his nephew's murder, drove to alert his brother, who then lived in West Point, Indiana.
"Hey George!" Tonye Heathcote yelled in the night, banging on his brother's doors and windows. "Hey George! Wake up! You gotta wake up! You gotta go to the police station!"
"I was in so much shock that Alice had to go down and identify the body," George Heathcote said recently at his Lafayette residence. "I couldn't go down there and see my son in that state at that time."
Schmid and Tony Heathcote had been involved in sexual relations involving restraints, a dog collar, a leash and a blindfold on March 4, 2001, when he suggested they role-play. Schmid would later tell authorities Heathcote was to be the "daddy," and Schmid was to act as the "daughter."
She had learned two days before about allegations of Heathcote molesting her daughter from a previous marriage.
Schmid would later say she grabbed a knife and stabbed him 44 times — five superficial — while he was blindfolded and restrained.
"Schmid indicated that at the time of the stabbing she had heard a voice telling her that she was the messiah and that Heathcote was evil and needed to be eliminated," court documents say.
Throughout her trial and sentencing, Schmid was transported from Tippecanoe County Jail to local hospitals multiple times for psychiatric evaluations while taking at least eight different daily medications. In June 2001, Schmid was ruled incompetent to stand trial. Six months later, her public defenders filed a motion to reevaluate her competency. She was deemed competent by two court-appointed doctors.
Three days before Schmid's sentencing, her private attorney, Daniel Hennessy, reported some "real concerns" to the judge.
"Yesterday she was having some problems and the voices were starting," Hennessy said, according to court documents. "And it's typical of the schizophrenic aspect of the mental disease that they start as whispers and build to a crescendo and that's where they were."
At the time, the court still had not made an official ruling on Schmid's ability to stand trial. On Oct. 5, 2002, Schmid was convicted with "verdicts of guilty but mentally ill."
Later, she would tell professors with whom she worked at the Indiana Women's Prison that she had no recollection of her trial.
But she did remember what happened directly after the murder.
Schmid testified that she left the scene of the murder with a cut in her hand from when Tony Heathcote was able to break one of his hands free, grab the knife and stab at her. After that, she said, everything went black.
"I don't know what happened," Schmid said, according to federal court transcripts. "I was standing in the bathroom, and my hand was flayed open. I could see the bone inside my hand. There was blood everywhere. I put the knife on the bathroom counter and I put my dirty clothes on the floor.
"I took the T-shirt that I had been wearing ... and tied it around my hands to stop the bleeding and got my purse and my car keys, and I drove to my mother's house."
Although no one disputes what happened immediately following the 911 call, Schmid was the only one with Heathcote during his final hours — when she claimed he forced her to have sex.
"He came to the door of the bedroom naked and said that we would be having sex in his house," Schmid said in documents related to her appeals. "We could (do) things the hard way if I wanted to and he would tie me down and sodomize me like he had been, or I could OK a game with him."
Schmid said Heathcote wanted her to "act like (she was) going to rape" him by performing oral sex and pointing a knife at him. She claimed that, as she reluctantly went along with it, she started hallucinating.
"I started seeing things that were not — not — not — not in this world," she said. "I don't know — there was noise — I could hear voices and I was scared and I didn't want to do it. … His head had been lying to the side and he turned his head to look at me, and when he turned, he morphed. There was this demon laying on the bed."
September 2019
"You know, I'm tired of people making Anastazia a victim and my son a piece of shit," George Heathcote, said in a recent interview at his Lafayette residence. "He lost his life. People need to understand that he lost his life because of somebody else."
Tony Heathcote was George's firstborn, and he was the joy in his life.
"Me and him did everything together," George said. "He took up boxing, played football, played basketball. … As time went on, I helped him open up his tattoo shop."
George, who divorced Tony's mother when the boy was 15, raised him along with his other son after the divorce.
"He's my baby, you know," George said. "He's always going to be my baby."
Tony was described by one of his previous girlfriends as "one of those guys that would protect his friends, brothers (and) sisters."
"To me, Tony always had a great personality," said Jocelyn Burns, 43. "He always was having a good time, and was always laughing and made people laugh. … Through the years after we had broken up, one thing that he did say to me was that if I ever needed help with anything that I would know where I could reach him."
George did not expect his son to take up exotic dancing, even though, he says now, George himself always wanted to be a male stripper.
And that's how Tony and Anastazia met: while performing together in 1997 as employees of the Lafayette entertainment agency known as Hardbodies and Sweet Sensations. At the time, Anastazia was the assistant show director of the company, a job that included choreographing routines, booking appointments and scheduling.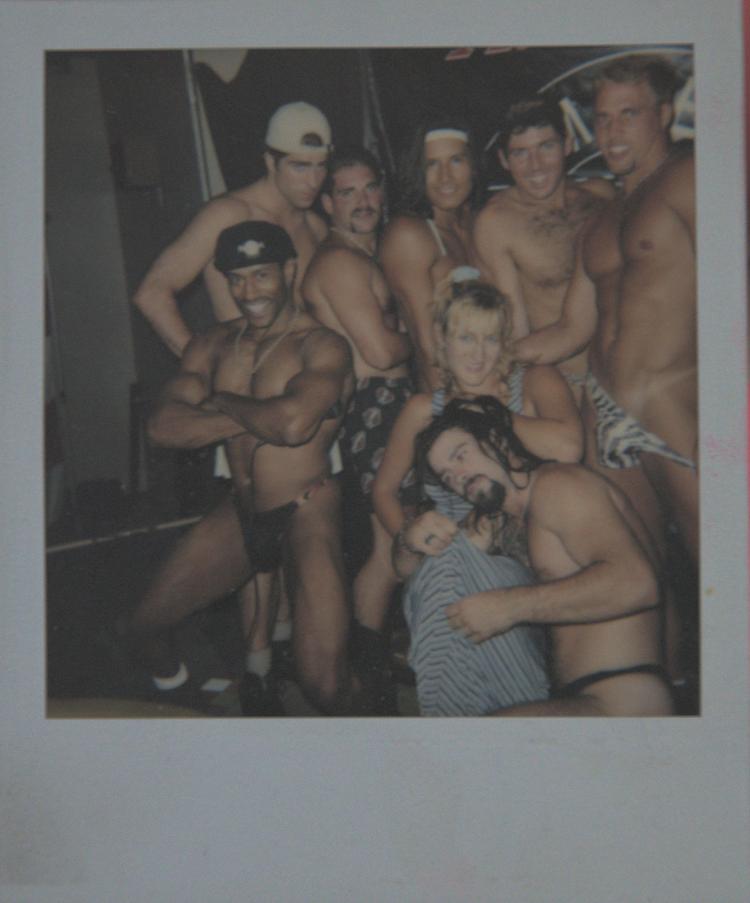 "My friend that was with me at the time, Ronda, had said, 'Hey, that guy over there keeps looking at you,'" Anastazia later testified.
That night in 1997 was Tony Heathcote's first night as a dancer; he had auditioned with the company earlier that evening. As the night went on, the owner of the dance company introduced the two.
Anastazia went home with Tony at the end of the night.
"He was absolutely taken by me," Anastazia told the court. "Earlier that night at our show he fell to his knees before me and kissed my feet. He said, 'I've never had a strong dominant beautiful woman like you before, and you're a goddess, and I would do anything for you.'"
Tony's parents weren't too sure about the relationship.
"I remember him bringing her home, and I said, 'What are you doing with her?' And he says, 'Oh, Dad, we just got together' and stuff," George said.
Anastazia and Tony eventually started an on-and-off relationship that lasted four years.
"He worshipped the ground that I walked on," Anastazia testified. "He — he never left my side, he was with me always. Very, very attentive to me. It was very different than what I had ever known in any previous relationships."
Tony would cook for her and do the laundry and dishes.
"When I ended my marriage with (my daughter) October's father, I wanted the dream of a perfect family," Anastazia said in a 2015 interview with the Discovery Channel. "He was the total package — everything you could have ever wanted? Bam! Right there."
"I liked her, you know," Alice Heathcote said recently. "She was a nice girl. … Did I like her and him being together? No, but like everybody you want them to be happy and you don't want them to fight."
Who is Anastazia Schmid?
"I come from a very white-collar home," Anastazia told the Discovery Channel. "It's a family of money, and it's a family of clout."
Anastazia described Barbara Godlewski as a psychiatric nurse at the "top in her field." According to court documents, Anastazia also worked as a phlebotomist. Richard Godlewski, Anastazia's stepfather, she described as "a world-renowned patent attorney at a very large corporation."
But Anastazia's early life was reportedly plagued by mental-health issues and physical trauma from her stepfather.
"Her first incident of needing psychiatric care, I believe, was when she was 15," Barbara Godlewski testified in 2005. According to court documents, even as a child, Anastazia was diagnosed as manic-depressive and would enter catatonic states.
"When she was fine, she was animated and happy," her mother said in a deposition. "But when she would get struck down with this depression, she would be very withdrawn, and she would, to my knowledge, only ever try to hurt herself, no one else."
Anastazia said she and her brother, James Schmid, were abused by Richard Godlewski.
"He was very tyrannical, very mean, controlling," Anastazia said. "He was kind of old-school and believed that children should be seen and not heard."
One summer, Richard Godlewski shut Anastazia and her brother in the trunk of a car, she testified later.
"I remember kicking and screaming while he dragged me out of the house," she said. "I remember feeling like I was suffocating, like I was going to die in there. I remember it was so hot and dark and scary.
"I couldn't understand why my mom let him do that to me."
Anastazia eventually ended up in the Lafayette area and married Danny Drenth, October's father. But when October was 4, Barbara Godlewski took custody of the child.
"Danny, her father, and her mother were — I felt, you know, weren't treating October's medical needs," Barbara Godlewski told the court. "Essentially, October was propped and being used as a pawn between Anastazia, Danny and then Tony."
The three of them were being "stupid young people" and only cared about their personal well-beings, she said.
That wasn't the end of Barbara's conflict with Tony Heathcote.
"I thought he was worthless and that he was only with her because she had access to money," Barbara Godlewski said, according to court documents. "He had nothing, he didn't have a job, he worked as a dancer. He didn't have a car, she had the car."
"They f---ing hate me, Dad," Tony Heathcote said once, according to Alice Heathcote.
"No, they don't," Anastazia said.
The Godlewskis' feelings were apparently reciprocated.
"She was like everybody was beneath her," Alice said recently. "Everyone felt belittled around her."
The Godlewskis, who reportedly live in another Indiana city, declined two requests for interviews.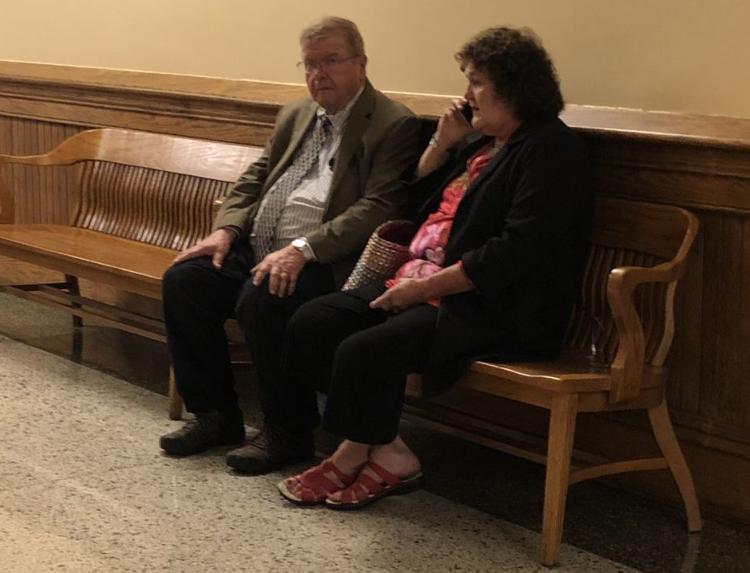 Even after 18 years, the Heathcotes resent the Godlewskis. According to court documents from 2001, George alleges Barbara pulled up alongside him when he tried parking on her land at the Feast of the Hunter's Moon festival and started cussing at him and his family.
"Barbara was cussing me and threatening me and telling me to get the f- — off her land," George said in a deposition. "She said, 'It's your f---ing fault George and this and that and then really making an ass out of herself.'"
"We never thought something like this would happen to us," Alice said. "You know it happens to other people, you know it happens on TV."
1997, Phoenix
Anastazia alleged Tony's iron hand slowly crept into her life. He would look through the phone bill to see who she had called and ask why. He would dictate the way she dressed. And he would accuse her of "doing things with people or wanting to do things with people when nothing was really happening."
"Was this particularly perplexing because of, you're a stripper, right? He's a stripper, right?" a lawyer asked in court.
"Yeah, that's how we met, so it was very confusing to see such a transitional shift in him like that. It was like it went from one extreme to another, and it didn't — it didn't match," Anastazia replied. "He started to become the total opposite of everything that I had known from him at that point."
The two were in Arizona days after Tony first met Barbara. After Barbara left that first meeting, Tony allegedly cussed her out and told Anastazia they didn't need to deal with her. They took some clothes and left the next day to live with Anastazia's father in Phoenix.
Tony started working an apprenticeship at a tattoo parlor called Arizona Ink, and his boss was giving Anastazia a tattoo one day when Anastazia noticed Tony glaring at her.
She said he started giving other people dirty looks and repeatedly looked at his watch, and as soon as they got in the car with Anastazia's stepsister, he exploded, calling her a slut and a whore and accusing her of attempting to seduce his boss.
"Shut the f--- up or I'll kill you and your sister!" Tony screamed, according to Anastazia, as he stepped on the accelerator, zooming down an Arizona highway.
The needle of the speedometer was edging 90 miles per hour, Anastazia told the court, and she tried to persuade him to calm down. "You're acting crazy," Anastazia told him.
"You want crazy? I'll show you f---ing crazy," Heathcote replied, jerking the emergency brake and sending the car into a tailspin.
The car spun two or three times, landing them on the other side of the road.
"There was no damage done to the car, but I was scared to death," Anastazia told the court. "He had never done anything so crazy and reckless and violent at that point in time. I didn't know what to say."
Anastazia said that night was the first time she felt him becoming more sexually aggressive.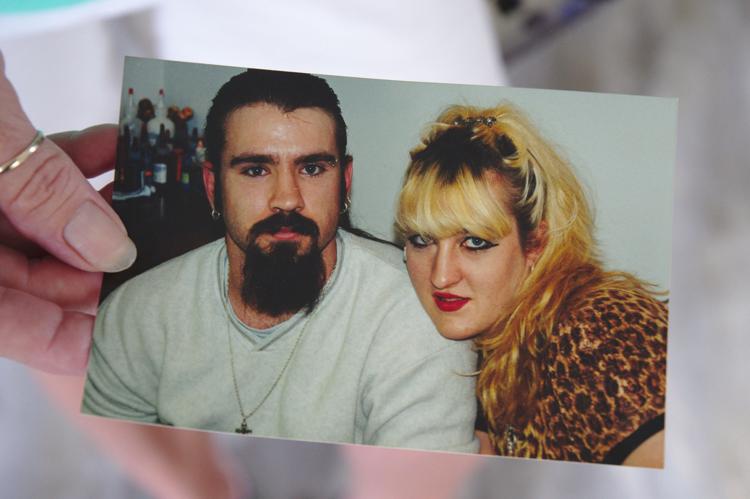 'Did he change?'
In 1998, the two moved back to Lafayette. But Anastazia said the abuse continued. After an argument over a conversation with friends, Tony became irate, accusing her of trying to turn him against his friend.
As Anastazia turned to go to the car, she found her face shoved onto the asphalt, Tony on her back.
"He's screaming, spit is flying out of his mouth on my face and he's telling me that he's Satan," Anastazia told the court. "And that I am his whore and I have sold my soul to him and that he will take me to hell with him."
Anastazia told a court in 2011 she remembers looking into his cold eyes as he strangled her. After she passed out, she remembers Tony slapping her awake and telling her, "You're not going to die until I say you're going to die!"
"And then he would flip," Anastazia said. "He would scoop me into his arms and he would start holding me. And he was holding me to his chest and petting my hair and saying, 'It's OK, it's OK, I don't know why I did that.'"
Tony continued to flip-flop between calm and rage, Anastazia said. At one point, she was able to temporarily escape, sprinting through the Twyckenham Apartments until he tackled her again, alternating between strangling and comforting her until he decided to grab her by her hair and drag her back to her car.
As they sat in the car, she begged him to let her go.
"If I let you go, please tell me you're going to come back," he replied.
"I'll come back," she said.
He let her go.
Anastazia promptly drove to her ex-husband's house, begging him to keep her car in the garage to hide it from Tony. She spent the night there, she said.
After the incident, Tony enlisted Anastazia's help in trying to check him into Wabash Valley Hospital. They recommended other services.
"They directed him to outpatient treatment and anger management, and we left," Schmid told the court.
"And you ended up staying with him?" a lawyer asked.
"Yes. I believed that he wanted to be different and that he would change."
"Did he change?"
"No."
Anastazia apparently wasn't the only target of Tony's anger. In one instance described in court documents, he accused her brother, James, of stealing money from him, and allegedly lunged at him and grabbed at his throat.
All the while, paranoia apparently persisted for both Tony and Anastazia.
"He started cutting me off from other people," she said, describing how Tony was convinced that all of her friends were conspiring against him.
And then there were the demons.
"He began referring to himself as Satan and the devil," Anastazia later testified. "He would tell me that he had demons that watched me everywhere I went. … His demons were always keeping track of what I was doing. He played heavily into my paranoia."
At one point, Tony persuaded her to begin a treatment program for schizophrenia at a center.
Though Anastazia testified to it all, Alice and George maintain Tony's innocence.
"I mean, they knew he didn't do any of that," Alice said. "Anybody who knows Tony knows he didn't do that, you know."
Alice said that while their relationship wasn't perfect, any allegations of abuse were blown out of proportion.
"How she says she was the battered woman syndrome, the beat-up?" Alice said. "That's bullshit. … And she had no proof. The cops were never called. But Tony is not here to say no. So who's everybody believe? Poor Anastazia."
The tattoo shop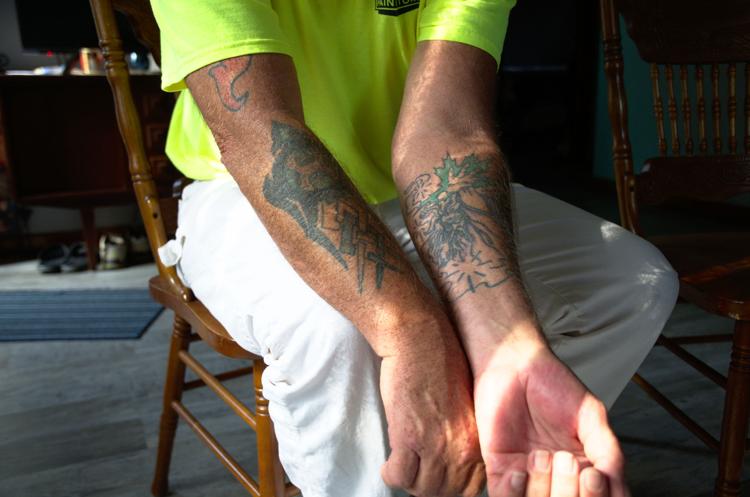 In 1999, the two opened a tattoo parlor in Lafayette.
Fierce Professional Tattoo and Body Piercing Studio, which was operated by Tony and — depending on whom you ask — Anastazia, used to sit on 4th Street in Lafayette, next to the Spot Tavern. It was the culmination of Tony's dream and lifelong passion for art, his father said.
"He always wanted to be a tattoo artist," George said. "So Tony became a male stripper and ran a tattoo shop."
Tony would practice on grapefruits and pestered his father to be a human canvas.
"That's all he wanted to do, is getting himself into being one of the world's best tattoo artists," George said, also disputing the claim that Anastazia was a business partner. "Anastazia couldn't even draw a damn square."
Anastazia worked as a body piercer at the shop, he said, but nothing more.
"She's going around saying she did this tattoo, she did that tattoo," George said. "My son put every tattoo on her."
People still approach the Heathcotes to show them tattoos Tony created 18 years ago.
"I had a girl come in (to) work the other day, and she said, 'Can you come over here? I want to show you something,'" Alice said. "She pulled up her leg, and she said, 'You see this tattoo here?' She said, 'Tony gave it to me.' I mean, that just makes your whole day."
The shop got its beginnings, George said, when he scraped up $10,000 through working construction. But according to Anastazia's testimony, an additional $7,000 came from a loan from Barbara Godlewski.
The Heathcotes forcefully dispute that.
"They say, 'Oh, we got Tony that tattoo shop.' No, they didn't do shit for Tony," George said. "The only thing they did for Tony was murder him."
The day of the murder
George said that when he arrived at Anastazia's grandmother's home on Navajo Road on March 4, 2001, he expected to move only Tony's things to the house on Poland Hill Road.
"Anastazia shows up, and she says, 'I'm moving in with Tony.' I said, 'No you're not.' And she said, 'Oh yes I am — me and Tony is getting back together.'"
He hadn't seen Anastazia in two weeks. He thought Tony, then 26, was dating someone else.
George said he then called his son. Upon hearing that they were, indeed, moving back in together, he started to help, despite his misgivings.
The two had just finished moving the pool table into the basement when Tony asked his dad to stay and play a game of pool. George said he had to work in the morning.
That was the last time George saw his son alive.
'Selfless instead of selfish'
In the years following the trial, both families have hurt, even as they have healed.
By Christmas 2002, according to a document on a "Free Anastazia" Facebook page, Schmid was prepared to commit suicide in prison before she had a spiritual awakening.
"That final moment before taking the leap into oblivion I was struck by a profound spiritual enlightenment," the document attributed to her says. "I was unsure of what to do next, but I knew there was something more I was meant to do."
According to court documents and a college professor with whom she worked, Schmid then proceeded to exhaust all educational opportunities within the Indiana Department of Corrections while positioning herself as a leader among other prisoners.
"She was just respected, admired, loved," Kelsey Kauffman, former director of the Higher Education Program at the Indiana Women's Prison, said after the August hearing that led to Anastazia's freedom.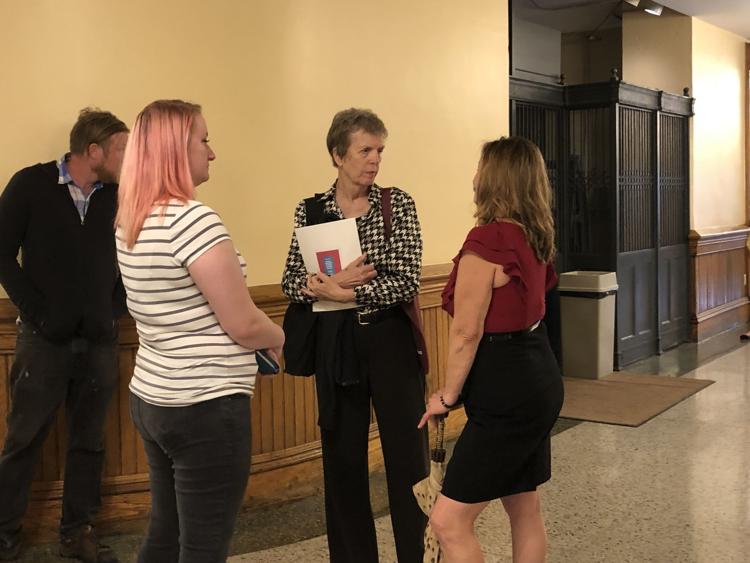 "She was perhaps the real leader of the program," Kauffman said. "If I ever needed anything, Anastazia was the one to go to."
Under Kauffman's guidance, Anastazia wrote a research paper titled "Crafting the Perfect Woman: How Gynecology, Obstetrics and American Prisons Operate to Construct and Control Women," which won the 2016 Gloria E. Anzaldúa Award for Independent Scholars, Contingent or Community College Faculty. According to court documents, Anastazia has secured a book deal to expand upon the paper following her release.
Anastazia also led prison classes, an act that took initiative, according to Michelle Jones, a formerly incarcerated colleague and classmate.
"You had to write a proposal, and they ask that you do this and about time and the schedule," Jones said after the hearing. "It requires you to be interested in being an instructor, in teaching other people on your own time. Being a little selfless instead of selfish."
Anastazia, now aged 45, left prison a few weeks ago with cosmetology job offers in hand, according to a prison program evaluation report.
"I would recommend Ana, in her re-entry, pursue a career in cosmetology," wrote her evaluator, noting Anastazia was in contact with the regional managers for Regis Corp. and Great Clips.
An IUPUI professor has been using Anastazia's case in a course she teaches on intimate partner violence, law, public policy and process on the state and federal level.
"One of the reasons I use (this case) is to help me illustrate the historical perspective of (the Indiana's defensive battery) statute," said Kerry Bennett, an adjunct professor at the Indiana University McKinney School of Law, following the August hearing. "Where that statute came from, and the case law that happened before that law was passed."
And her take on Anastazia's future?
"My understanding is that she has basically dedicated her entire life to working with underserved populations, victims of trauma, other women that either are incarcerated or have been incarcerated," Bennett said. "She's an extraordinary individual. Everything she's done while she's been in the DOC, that fact that she's spent so much time and energy on rehabilitation. She finished her degree, she got her associate's degree. She's applied for and been involved in a fellowship. … She was in, you know, a myriad of different programs that were available to her and she took advantage of every one. So it's extraordinary for that reason, isn't it?"
Anastazia has declined several requests for interviews after her release from the Tippecanoe County Jail.
September 2019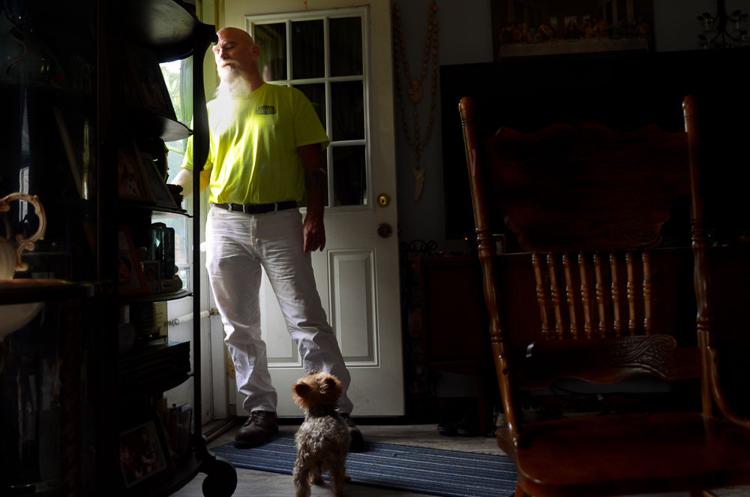 George walked out onto his porch as his daughter and grandchildren wandered a little too close to the street for his taste.
"Hey!" he yelled. "Get your butt back here!"
George can't bear to lose any more children.
"I won't let my (12-year-old) daughter walk down the road by herself, either," George said. "Either it's me or mom or she has a couple other friends with her — just not by herself."
While Anastazia was learning to move on, the stress and emotional trauma of losing their son was still hitting both Alice and George hard.
"You walked around, and you were in your body but it was like you weren't even moving," Alice said. "And the rest of the world was moving without you."
In the years after the trial, George said he considered killing himself many times. He suffered a massive heart attack.
George said he was scared to be alone after his heart attack. "When Alice would go to work, because someone had to go to work, I would be petrified, afraid I was going to die again. Nobody be here with me."
Alice said her hair turned silver from stress.
"I have a lot of people say, 'Do you dye your hair that color?' No, my hair is natural,'" she said. "It's a hell of a toll on your body."
The funeral, the tattoo artists' final paychecks and the attorneys were so expensive, Alice said she didn't dare count the total price. George had to sell his Harleys.
And even though he won a wrongful death lawsuit against Anastazia in 2005, George hesitates to take the money.
"They got this bitch who murdered my son, so they give me a little bit of money to make you feel better," Heathcote said, noting he is more likely to collect on the $100,000 now to help put his adopted 12-year-old daughter through college.
The two have supported each other day and night, keeping each other on the "straight and narrow."
"If it hadn't been for Alice, I'd be either in prison or I'd be 6 feet under," George said. "She said I had too much to live for. Because I got grandbabies, we got great-grandchildren and we have a daughter."
For years after Tony died, George would go to the cemetery every day, Alice said in court last month. They still go every so often, making sure to be there on his birthday and his death day. One year, Alice and George got a bunch of Tony's friends and relatives T-shirts from the tattoo shop to remember Tony.
"You never forget," George said. "I still can't sleep at night. You know, I thought when all this shit was over, I'd still be able to sleep.
"Nah. It's the same old shit."