Correction: Our Voter's Guide in Monday's print edition incorrectly identified Chris Campbell, a candidate for the State House of Representatives, as a Republican. The online version has been corrected to reflect her affiliation with the Democratic Party.
---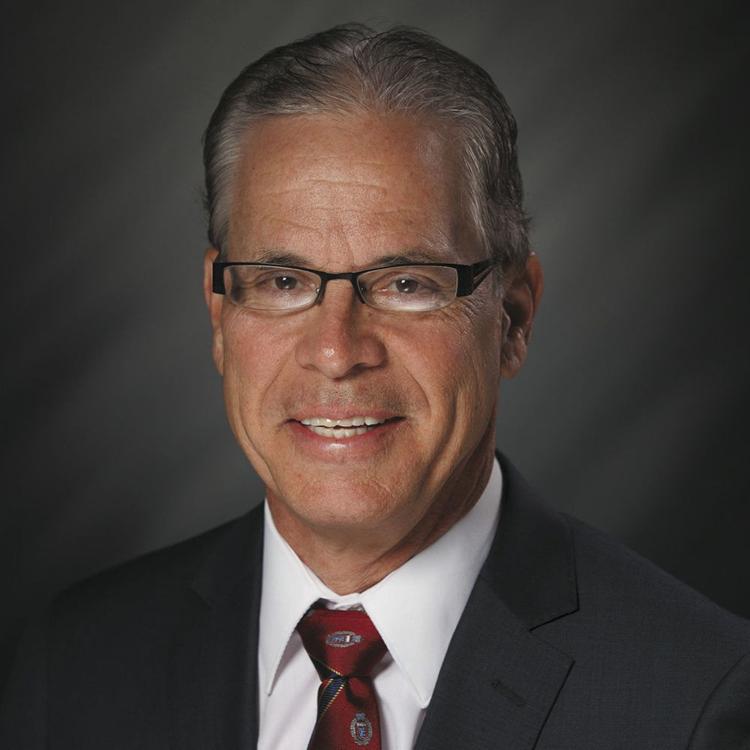 U.S. Senate: Mike Braun (R.)
Mike Braun did not respond to The Exponent's invitation to participate in the Voter's Guide.
Experience: Braun is a businessman and politician from Jasper County. He graduated from Wabash College with a degree in economics and later acquired an M.B.A. from Harvard Business School. From 2014 to 2017, he served in the Indiana House of Representatives for the 63rd district. Braun is challenging incumbent candidate Joe Donnelly. Throughout the campaign he has vowed to support President Donald Trump's agenda, a sentiment echoed on his campaign website.
Higher Education
Braun's website does not include a stance on the affordability of higher education.
Health Care
According to his website, Braun believes the Affordable Care Act has been unsuccessful. He points to inflating healthcare costs and a reduction in choices for consumers as reasons he thinks it should be repealed. He favors alternatives such as allowing consumers to purchase insurance across state lines and allowing businesses to pool together to purchase insurance at lower prices.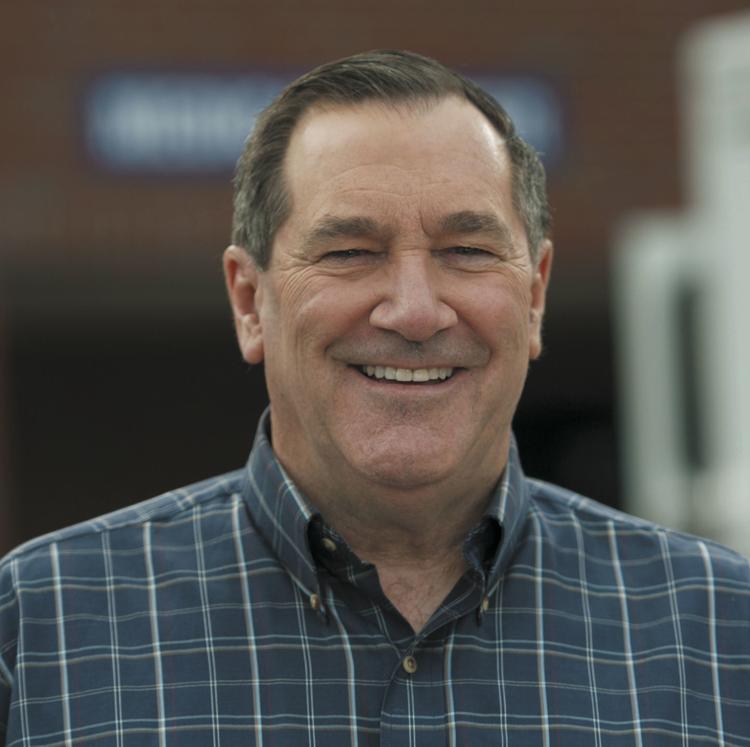 U.S. Senate: Joe Donnelly (D.)
Experience: 12 years spent working for Hoosiers in Congress
Should the federal government play a role in making higher education more accessible? How so?
Students seeking a degree at Purdue or anywhere else shouldn't have to take on a lifetime of debt. During my time in the Senate, I've worked to expand access to higher education by supporting full funding for Pell Grants, and I've led the way on G.I. Bill reform to ensure veterans and service members can fully access the education benefits they were promised. I've also reached across the aisle to improve student financial literacy and have consistently supported reducing student loan interest rated because they shouldn't be higher than the interest rate to buy a home or car.
How would you suggest we go about controlling inflating healthcare costs?
Our health care system isn't perfect, but I'm working with members of both parties to keep costs down and improve the system. Efforts by Washington Republicans to sabotage the nation's health care system over the past two years will raise health care costs for Americans by more than a third next year. Other recent attempts to dismantle the system would raise costs for the average Hoosier by $1,000 every year or take away coverage for the 1.1 million Hoosiers under 65 with pre-existing conditions. I oppose these partisan efforts to raise costs and destroy our health care for political gain.
In today's political climate, is bipartisanship still a priority?
I'm Indiana's hired help, and I work for Hoosiers, not any party or politician. Last year, I was named the most bipartisan senator of the last 25 years still in office, and I voted with President Trump 62 percent of the time. I'll work with him when it's good for Indiana, like when I voted for Supreme Court Justice Neil Gorsuch. But when he would harm Hoosiers, like his attempts to take away health care for people with pre-existing conditions, I'll try to find a better way forward. I'm here to do what's best for the people of Indiana.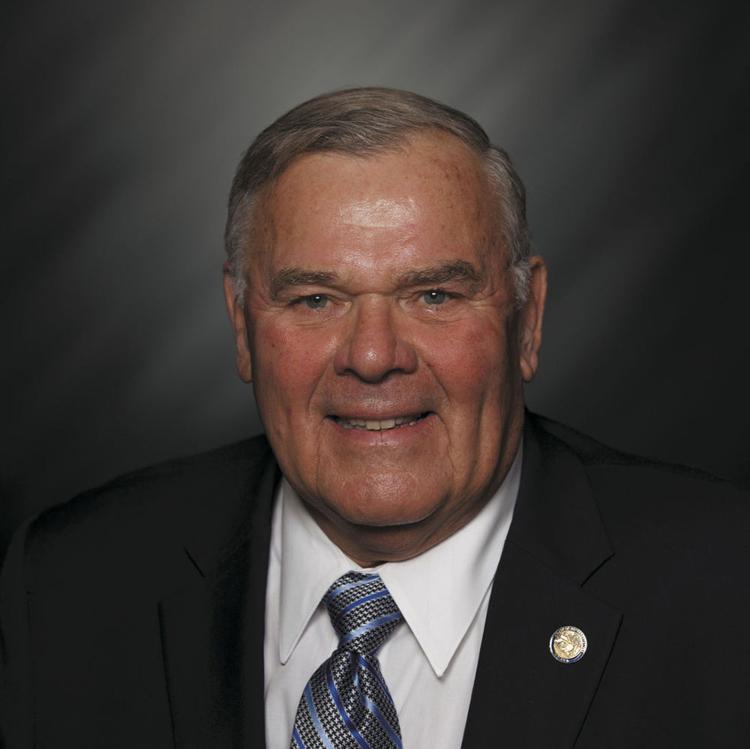 U.S. House of Representatives: Jim Baird (R.)
Experience: BS & MS from Purdue University, Ph.D. from University of Kentucky, livestock and community development specialist, Purdue University Cooperative Extension Service, program director for multi-state cooperative, county commissioner, Indiana state representative for 8 years, Civility in Government Award, First Lt. decorated Vietnam veteran.
How do you relate to your constituents?
In addition to being out in the district daily and talking with constituents, I'm a Purdue graduate and someone who has spent my life in west central Indiana, with my small-business and agricultural background, I relate to constituents in our district because I live it.
What is your current stance on the debate over healthcare legislation?
The current system is not working. We need to make efforts to improve the availability of healthcare for Americans. This will require significant reform and it's important we continue to look for cost effective ways for quality healthcare to be available. This requires a conservative practical approach to fixing healthcare.
What is your stance on immigrants and visas, especially pertaining to scholarly activities?
First, we need to secure our borders for national security. Our immigration system is flawed and it negatively impacts our ability to bring in talented individuals looking to work and be educated in the United States. We can begin to fix this by addressing the diversity lottery and finding a solution to protect DREAMers.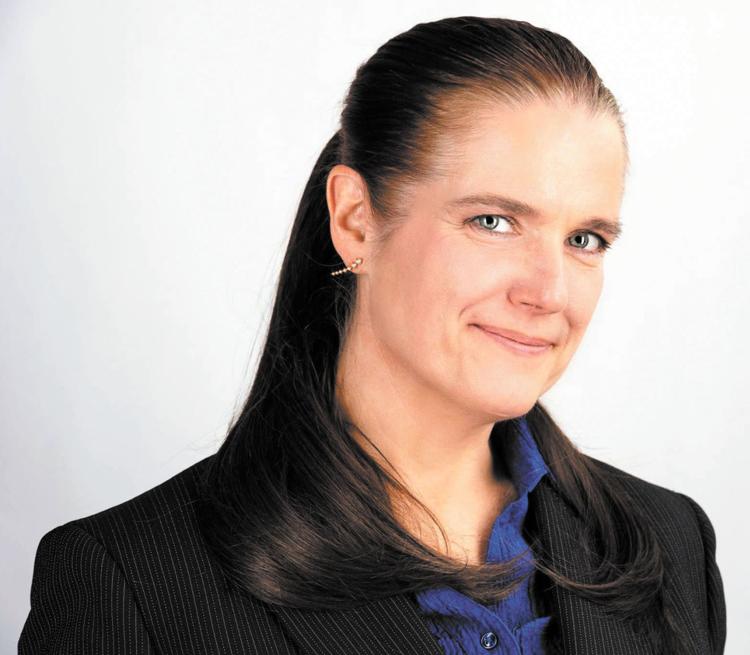 U.S. House of Representatives: Tobi Beck (D.)
Experience: As a combat veteran, foster mother, and experienced security and technology professional, I am an accomplished and proven leader. After active duty, I began my career in security design and technology, and have helped our country recover from some of its worst moments, such as when I was asked to help serve as additional security after the attacks of 9/11. As a community leader, I have taught CPR to hundreds of soldiers and civilians, organized a campaign to provide winter hats to underprivileged children, and even hosted an international organization's gathering that brought over $3 million to local businesses in the district.
How do you relate to your constituents?
The role of a representative must be focused on lifting up the voices of the people, in order to ensure that all views are heard. I plan to put divisiveness aside and work together with everyone within the Fourth District. Lasting solutions means putting aside differences in order to address the root of our problems. Many of the issues that face us are more complex than a tweet — we need to work with each other to create real solutions. My focus is on listening to constituents first.
What is your current stance on the debate over healthcare legislation?
Healthcare that is stable, affordable and accessible to all must be a priority. If you need a doctor, you should be able to see a doctor without needing to worry about going into debt or risking your health. We currently have working models, such as TriCare — the active military healthcare system that currently serves more than nine million people in our country — that could be expanded to serve everyone. However, regardless of the path we take to we get there, we know that affordable and accessible healthcare for everyone must be the end goal.
What is your stance on immigrants and visas, especially pertaining to scholarly activities?
America has always been proud to be the melting pot, but we know that our immigration system has been broken for many years. We can have strong and secure borders while reforming our system so that it benefits everyone, as well as our country as a whole. We need a safe, efficient, and legal path to citizenship for immigrants and refugees who positively contribute to our society, including those coming into our country for academic or scholarly purposes.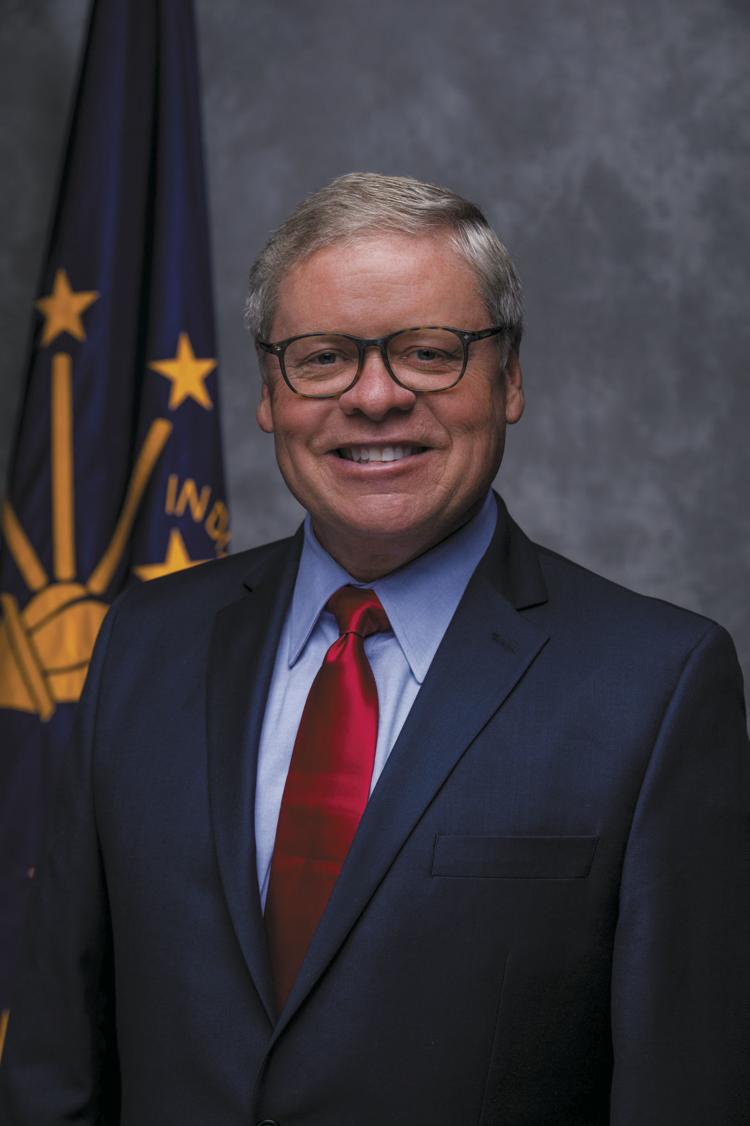 State Senate: Ron Alting (R.)
Experience: Alting is a proud graduate of Purdue University. In 1998 he was elected to represent Senate District 22 in the Indiana State Senate. In 2011, Alting was appointed chair of the influential Senate Committee on Public Policy. In this position, he has presided over many important policies affecting the lives of Hoosiers across the state.
Indiana is often considered to be a business-friendly state. How does the state maintain that reputation while ensuring workers are protected and receiving a living wage?
Indiana was recently included among the Tax Foundation's top 10 states with the best business climate. We've achieved this by offering education, training and job opportunities that allow Hoosiers to excel in their careers and earn high-wages. An example of this is the recently introduced Workforce Ready Grant which provides financial aid to any high school graduate seeking industry certification. Making sure Hoosiers have the proper education and resources is helps ensure workers are protected and receiving a satisfactory living wage.
CBD oil has been legal in Indiana for over six months now. Given the growing number of states legalizing marijuana as a whole, where do you see the future of the cannabis industry heading in Indiana?
This is a personal issue for me. My wife had breast cancer and passed away at 41 years old. Scientists are now reporting that THC and other cannabinoids, such as CBD, can slow growth and/or eliminate certain types of cancer cells. Clinical trials using cannabinoids to treat cancer are in the works. I believe we should exhaust every option available to find a cure for cancer. I am an ally to anyone who seeks this legislation and hope we can work towards legalizing medicinal marijuana to help all Hoosiers with cancer and other medical issues.
What is your priority, if elected, during the next legislative session?
My priorities are to:
Push for a budget that does not raise taxes and provides adequate education funding to our schools and teachers, and supports pre-K programs and higher education institutions like Purdue University.
Pass bias crimes legislation, Senate Bill 12, that would hold accountable those who harm an individual or group based on real or perceived characteristics such as race, religion, and sex, among other things, by allowing a court to consider it an aggravating circumstance when determining sentencing.
Promote the inclusion of all individuals through my position as chairman of the Senate Committee on Public Policy.
Along with these three priorities, I will continue to help pass bipartisan legislation that benefits all Hoosiers.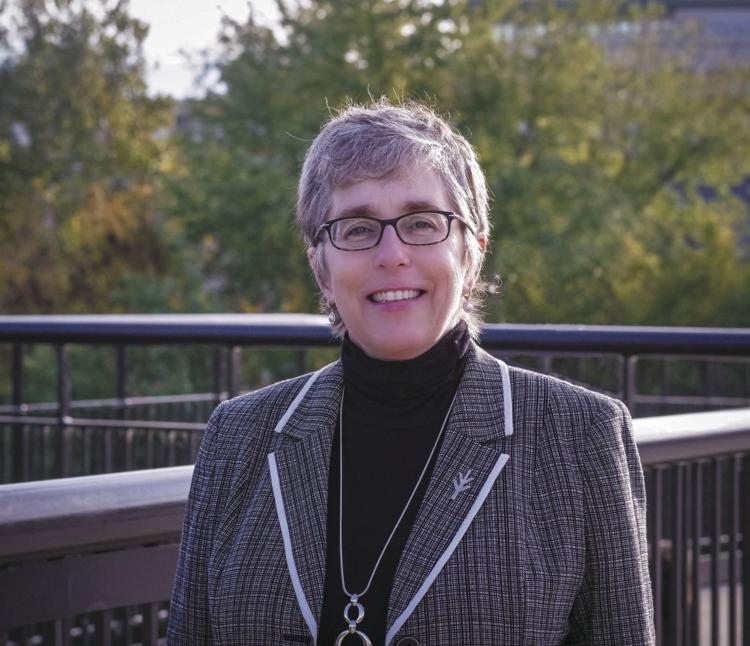 State Senate: Sherry Shipley (D.)
Experience: 30-year educator, PhD in Industrial Technology Management, community volunteer and leader.
Indiana is often considered to be a business-friendly state. How does the state maintain that reputation while ensuring workers are protected and receiving a living wage?
We can do that with more balanced representation in our state government. Republican super majority legislation like Right to Work, repeal of Common Construction Wage, and RFRA have had a sustained, adverse impact on Indiana businesses and Hoosier workers. Also, Indiana loses $1.1 billion in annual productivity and 11,000 Hoosiers leave their jobs due to the lack of affordable, reliable, quality childcare. Through policies that safeguard workers, cultivate regional and global business relationships, and support training and education for our workforce, we can create a strong business and entrepreneurial ecosystem, which leads the world in innovation and upward mobility for all Hoosiers.
CBD oil has been legal in Indiana for over six months now. Given the growing number of states legalizing marijuana as a whole, where do you see the future of the cannabis industry heading in Indiana?
I support hemp as an important emerging crop and industry for Indiana. Indiana is already behind in the commercial hemp industry, and as a leader in agriculture, production, and supply chain, I believe we are missing out on a number of opportunities in research, industry leadership and economic growth. Indiana farmers could benefit greatly from this cash crop. Last year, farmers in Kentucky were paid$18 million for legalized hemp. We are relinquishing a sustained income stream because the Indiana State Senate failed to act. It is time for Indiana to elect Senators that understand this topic, are ready to legalize medical marijuana and recognize industrial hemp as an important alternative crop.
What is your priority, if elected, during the next legislative session?
I would work to reduce standardized testing and legislate that any private or charter school accepting public tax money be held to the same standards and expectations as public schools. I would work with Dr. McCormick, Supt. of Public Instruction to lower the compulsory school age from 7 to 5 years old so that little Hoosiers don't have to wait to start learning. I would also work to expand Gov. Holcomb's Next Level Jobs grant funding so that qualifying Hoosier college students would have their first year paid and all students could get a good start on their career without bankrupting their future. I would sponsor along-overdue hate crime bill.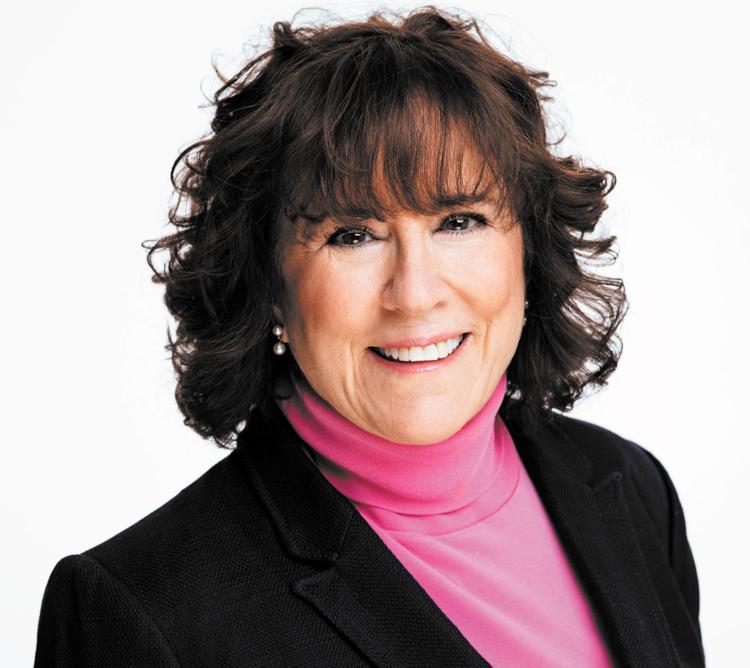 State House of Representatives: Sally Siegrist (R.)
Experience: Incumbent State Representative sitting on Ways & Means committee, Agriculture and Rural Development Committee and the Committee for Government Reduction, author or sponsor of 9 bills — all passed and signed into law, former Tippecanoe County Council Member,former member of the Court Services advisory board, executive board member of the Wabash River Enhancement Corporation, member of Greater Lafayette Rotary Club, former owner of multiple small businesses, board member of Harbor House — an emergency shelter for underage female victims of human trafficking, member Tippecanoe County Task Force on Mental Health, TAF board member of CPIC, board member Foundation Greater Lafayette Art Museum, member POWER Caucus, member and former discussion group leader at Bible Study Fellowship.
Should farmers in Indiana be allowed to grow hemp? Why or why not?
Industrial hemp is a viable cash crop for Hoosier farmers. The question of the appropriate oversight of industrial hemp seed to insure the seed has less than the legal limit of THC must be answered. The federal government has not made industrial hemp production legal but has chosen to ignore states that allow its production as long as the seed is carefully monitored. Rural development can be helped by growing industrial hemp. Processing and manufacturing facilities in rural areas would provide good jobs for rural residents. One example is processing industrial hemp into automobile door panel liners for Indiana automobile manufacturers.
What do you see as the most hotly debated subjects in the next General Assembly?
I have no knowledge of any bills yet filed for the 2019 legislative session, but certainly rumors are flying. Topics I hear most frequently mentioned include a hate crime bill, gun control, medical marijuana and education matters, among others. Oh, and I forgot to mention redistricting reform.
What do you think about needle exchange programs and other programs to combat the opioid epidemic?
We must try all measures to combat the opioid crisis. Hoosiers deserve accès to needed treatment to recover from addiction. Indiana has added medication assisted treatment facilities within an hour of every Hoosier home. Needle exchange programs housed with medication assisted treatment can reduce the spread of illnesses like hepatitis and HIV while encouraging addicts to try Medication assisted treatment. Faith-based treatment, behavior modification therapy and wrap around services such as mental health counseling, education life skills and other resources on the continuum of care help addicts recover and return to being productive member of our communities. We have a moral imperative to work with our addicted Hoosiers toward their recovery.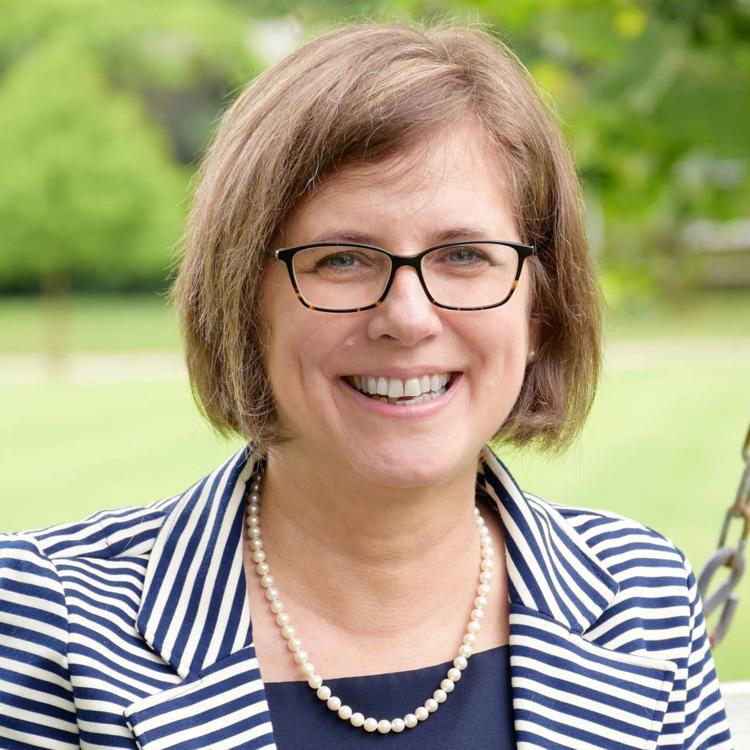 State House of Representatives: Chris Campbell (D.)
Experience: Current occupation is audiologist. Neighborhood organization and communication for nearly 20 years. West Lafayette Redevelopment Commission for 3 years: review budgets and spending on development projects for the city of West Lafayette. West Lafayette Library Board, 2 years: Also reviewed the budget and spending for the library. I have worked for a number of years in the community with residents on projects and community events, bringing people with diverse options together to be productive.
Should farmers in Indiana be allowed to grow hemp? Why or why not?
To compete in national and international markets, we need to give Hoosier farmers as many options as we can. I support farmers who want to grow industrial hemp in Indiana. Since hemp is an environmentally friendly and industrially advantageous crop, it could be a good alternative for some farmers. And, since it is a different strain from its psychoactive relative cannabis, a practical and responsible regulatory system could make good economic sense.
What do you see as the most hotly debated subjects in the next General Assembly?
Of the most hotly debated issues, the first may be how to best serve our public schools. The diversion of tax dollars away from public schools has been devastating. Across the state, it resulted in low teacher salaries, closings, and eliminated services. Funding must be restored to our schools to give all students a quality education. This includes Indiana's public colleges and universities. Fees and tuitions grew faster than inflation levels. For many, a degree is still out of reach. Far too often, those that can attend and graduate carry excessive debt. We must continue to find ways to make a college education more affordable.
What do you think about needle-exchange programs and other programs to combat the opioid epidemic?
The opioid epidemic has an enormous impact on communities across Indiana. We must address this issue at multiple levels, including education, prevention, mitigation, and treatment. After an addiction occurs, chronic medical and mental health problems must be solved. Preventing shared and reused needles reduces illnesses such as HIV and Hepatitis C. These programs make sense from both a compassionate AND economic point of view. Needle exchange programs also act as opportunities to give addicts information and access to treatment programs. Needle exchange programs work to reduce harm. But they're only part of the story. They fit into a comprehensive approach.
Tippecanoe County Sheriff: Jason Dombkowski (R.)
Experience: 25-year law enforcement veteran, 11 years as West Lafayette's Chief of Police, Current President of the Indiana Association of Chiefs of Police, Graduate of the F.B.I. National Academy at Quantico, Virginia, Master's degree from Purdue in Technology, Innovation & Leadership and bachelor's degree from Indiana in Public Affairs.
How will you fix jail overcrowding?
Our county jail has nearly doubled to 600 inmates in the last four years and it is at near capacity daily. We MUST change our strategy. We MUST provide addiction treatment services and mental health programs to stop the revolving door of addiction in and out of our jail. This summer I visited seven county jails in Indiana. I learned how other Sheriffs were reducing their jail populations with successful treatment programs. As your Sheriff, I WILL implement these successful programs here in Tippecanoe County to help people in need and save tax dollars in the long run.
What is the key difference between you and your opponent?
Experience is the key difference. As Chief of Police for over a decade, I have successfully led an 80-plus member law enforcement agency and managed a $7.5 million annual budget. As president of the Indiana Association of Chiefs of Police, I routinely work with Sheriffs, Chiefs, and other leaders across Indiana to solve problems. Training and education are paramount for today's law enforcement leaders. My work at Purdue, IU and the F.B.I. Academy have prepared me to lead our sheriff's office in these challenging times.
What will you do to remedy historically low staffing of correctional officers?
Correctional Officers have a challenging job, especially as the jail population has nearly doubled in the last four years and little to no staff have been added to help compensate. As Sheriff, I will work with our council and commissioners to prioritize adding jail staff to keep pace with our increased jail population. I will also significantly increase training and education for Correctional Officers to better support the challenging job they do for our community.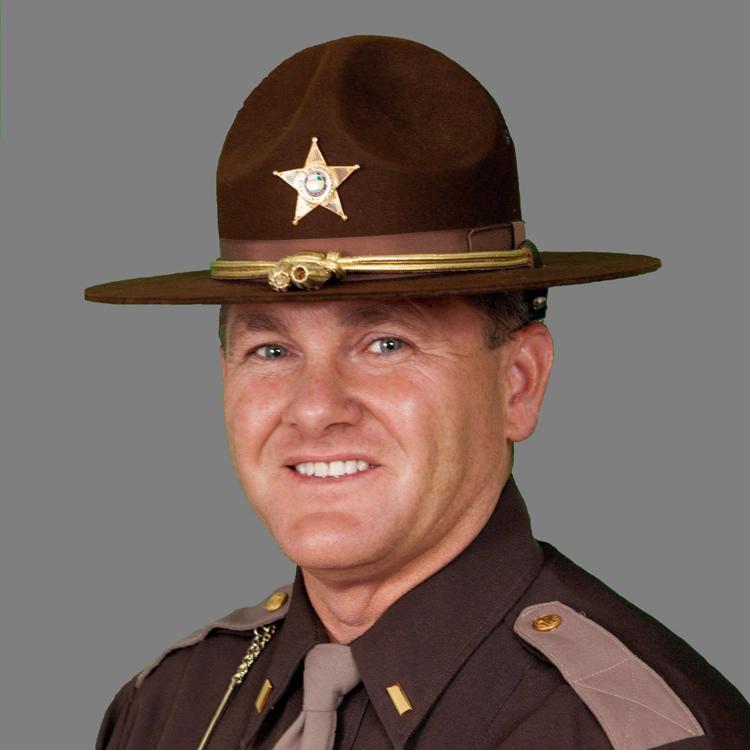 Tippecanoe County Sheriff: Bob Goldsmith (D.)
Experience: Nearly 20 years with the Tippecanoe County Sheriff Department, began as a correctional officer in 1997, became a correctional officer supervisor in a short amount of time. 1999 became a Clinton County Sheriff Deputy. 2002 hired by the Tippecanoe County Sheriff Department as a deputy. Promoted to Sergeant in 2015 and oversaw the detective division with the Lieutenant. Promoted to Lieutenant in 2018 and was put in charge of the detective division.
How will you fix jail overcrowding?
You can't control the decision of the judges or when someone commits a crime. We try to find a mental health facility for those suffering from mental illness instead of booking them into jail. Opioid addiction is adding to jail overcrowding, having a facility where individuals could be taken to detox and begin the process of getting professional help would be beneficial. Limit how far we will travel to pick up a person that has a warrant for a minor offense. Working with judges and prosecutor is what I will do to make every attempt to fix our current situation.
What is the key difference between you and your opponent?
Born and raised in Tippecanoe County. I have seen our community evolve. I have built positive relationships in this community with people from all walks of life and for 20 of my 45 years I have been doing it as a correctional officer and deputy with the Tippecanoe County Sheriff Department. There isn't a learning curve for me on the responsibilities of the department. Our department is responsible for much more than a city police department and I am fully aware of the differences. Over the years I have worked with all local agencies, numerous outside agencies and federal agencies.
What will you do to remedy historically low staffing of correctional officers?
The jail is the number 1 priority of the sheriff department and I will work with the County Commissioners and County Council on getting more correctional officers. I will use my experience as a correctional officer and ask current correctional officers to meet with the commissioners and council to share their concerns with low staffing. I believe correctional officers make some of the best police officers and if ours want to be police officers I will work to set them up to achieve their goal whether it be at our agency or another, this alone will help with retention.