Though local movie theaters are open, some are struggling to fill seats as many viewers opt to watch films from home rather than on the big screen.
Some students say they haven't seen a movie in theaters in a year.
"I do feel like it's gonna take time for people to start feeling more comfortable before going to the theaters," said Alexis Dunlop, a sophomore in the College of Health and Human Sciences. "People just don't do it right now. It's not something that's talked about."
Morgan Joseph, a shift manager at Wabash Landing 9, said an individual auditorium rarely reaches half-capacity.
Tippecanoe County health guidelines had limited the number of moviegoers allowed in theaters, but after an amended health department order was issued at the end of January, theaters can operate at 100% capacity.
"There's actually still a lot of people that don't know we're open," Joseph said. "We've dropped significantly in numbers."
People have seemed similarly unaware that the Lafayette IMAX theater is open, manager Sam Kelley said, although attendance has been increasing lately. The Lafayette IMAX and Wabash Landing 9 both reopened in August.
"People are slowly starting to come out more and more as more movies come out," Kelley said. "When we first opened back up everything was really slow."
Dunlop discovered some theaters are open after researching the next "Fast and Furious" movie, which she said she will likely watch in theaters when it releases this summer.
Warner Bros. announced in December all of its 2021 releases would be available on HBO Max for a limited time while the movies are in theaters. Paired with the wide array of movies available on streaming services, this change has diminished Wabash Landing's business as individuals have chosen to watch at home, Joseph said.
"There's times where I have people come in for popcorn and then they take it home to watch their movies at home," Joseph said. "That's fine and everything, but it ruins the whole aspect of going to the movies like everybody used to."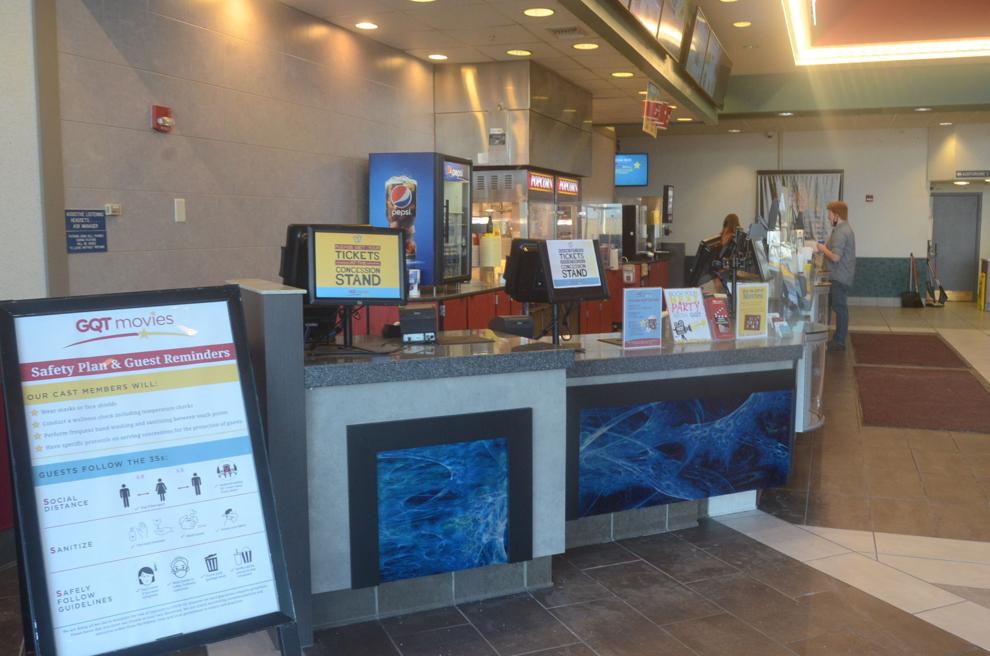 Movie directors have criticized production studios for agreeing to provide their movies to streaming services and theaters simultaneously. Director Christopher Nolan and the director of the upcoming "Dune" adaptation, Denis Villeneuve, said Warner Bros.' decision could harm the film industry.
Villeneuve said in a Variety column that "streaming alone can't sustain the film industry as we knew it before COVID," adding that films will now be more susceptible to piracy.
The Oscars, which normally considers awards strictly for films that are released in theaters, announced that April 2020 films released directly to streaming or video on demand are eligible for awards. The decision was meant to compensate movie-makers for the many theater closures around the country.
Dunlop said she's been streaming more movies, a departure from her usual theater-going habits. But she hasn't seen any new films released directly to streaming services, she said.
Another Purdue student, who didn't know theaters had reopened in Tippecanoe County, said she hasn't noticed any "bigger" films that she'd want to see in theaters.
"(Going to the theaters) is not something you think of doing with COVID," said Cece Maginot, a senior in the College of Engineering. "I'm not even sure how movie theaters are operating."
Maginot said she typically watches movies with her friends on the weekends and picks them based on what's available on various streaming services, such as Netflix, Hulu or Amazon Prime Video. She and her friends haven't purchased any newer releases to watch from home or seen any films released directly to HBO Max.
Maginot said the last film she saw in theaters, in 2019, was a documentary about the Bangtan Boys, or BTS.
With film distribution companies now releasing more highly anticipated films that were previously delayed, Kelley, the Lafayette IMAX manager, said more people have returned to the traditional moviegoing experience.
While inside the theater, Kelley said individuals can take off their masks if they choose to eat or drink, but masks must be worn in the lobby and bathrooms.
Although the weekends approach half-capacity, Kelley said most theaters are nearly empty during the week.
"If you go during the daytime," she said, "you're more likely to get a theater to yourself."