A tanker heading north on Interstate 65 caught fire near the border between White County and Tippecanoe County just after 11 a.m. today, killing the driver at the scene, according to Indiana State Police.  
ISP Sgt. Jeremy Piers tweeted a photo of black smoke billowing from a blackened ditch where the tanker truck had slid off the road.
Massive Explosion in #WhiteCounty on #I65 from overturned tanker. Southbound traffic probably not moving for a while. @INDOT_WCentral @INDOT @jconline @WLFI pic.twitter.com/lC4thrCBZq

— Darsh Suresh (@darsh5000) March 23, 2021
White County: I-65 is shut down southbound at the 187 mile-marker. Traffic is being diverted at the 188 mile-marker to SR 18. Updates will be provided. pic.twitter.com/DKSGagjAtZ

— Sgt. Jeremy Piers (@ISPLafayette) March 23, 2021
The tanker truck, a red Freightliner, had been carrying food-grade material northbound in the right lane of Interstate 65 when, "for an unknown reason," it swerved into the left lane, according to an ISP press release.
The Freightliner sideswiped a van and continued across the cable barrier into the southbound lanes where it struck a semi-truck pulling two trailers. The collision split one of the trailers in half, causing a fire, per the release.
The Carroll County coroner pronounced the Freightliner's driver dead at the scene, the release states. 
The drivers of the van and the semi-truck were uninjured.
Authorities are withholding the dead driver's name, pending identification and notification to the family.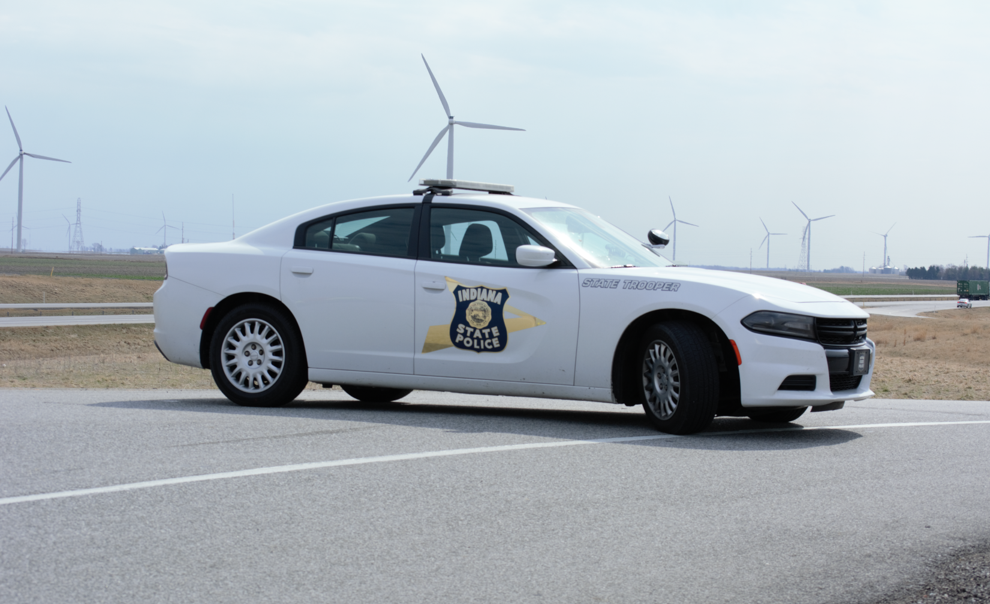 Piers said the interstate will be shut down today at the 187-mile marker, near the town of Brookston, Indiana, in White County. Traffic will be diverted to State Road 18 at the 188-mile marker.
The crash site is about 15 miles north of West Lafayette. Traffic has slowed to a halt near the crash, according to Google Maps.