Andrew Scott Alcorns strutted into the Tippecanoe Circuit Court in a blue jumpsuit, chains rattling around his wrists, ankles and waist, his middle finger obscuring part of his face as he stared down reporters. 
Alcorns, 43, sat before more than two dozen people, many of whom were friends and family of the man he murdered. 
Tippecanoe Circuit Court Judge Sean Persin sentenced Alcorns to a total of 70 years in prison for the murder of Ron Whiles and aggravated battery for stabbing Thomas Day 29 times on the morning of April 7, 2019. 
Day, 41, who was renting a room from Whiles at the time, according to testimony at Friday's sentencing, voiced his disdain for Alcorns from the witness booth. 
"My life's not gonna be the same since you did what you did," Day said to Alcorns, avoiding eye contact. "I'm always gonna be in pain. 
"I wish he gets the death penalty. I shouldn't have to deal with this pain just 'cause he wanted to do what he did."
Day took time after the sentencing outside the courtroom to show some of his scars from the stabbings, lifting up his shirt and pulling down one of his socks. 
Alcorns broke into Whiles' house in 2019, planning to rob him. After shooting Whiles and stabbing Day, Alcorns set fire to the house and tried to escape, only to attempt suicide after a nine-hour standoff with police by shooting himself through the neck and head, prosecutor Cassidy Laux said. 
Arson and attempted murder charges were dropped in Alcorns' plea deal. 
Several people came to the courtroom with large printed photos of Whiles, but police officers told them to put the photos away.
One of those people chose to speak against Alcorns as well. Steve LeBegue said Whiles owned multiple homes around Lafayette and rented rooms to those in need. He said Whiles also gave people work with his lawn service company, Ron's Lawns.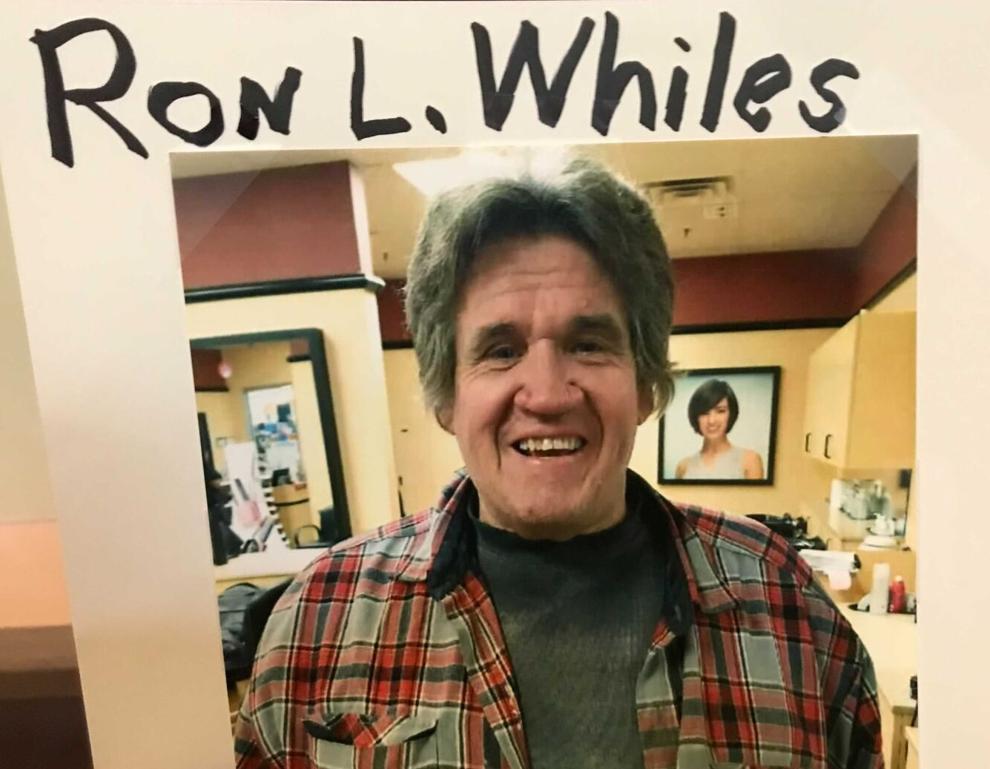 "He helped me out when I needed a hand," he said. "(Alcorns) should never, ever be allowed to get out of prison."
Alcorns responded to the condemnations by apologizing to Whiles, Day and both their families. 
"I wouldn't have been there if it wasn't drug-related," he said, reading from a written statement. "I didn't intend on hurting anybody. I've struggled with drugs for 30 years. I've been sober for the longest period of time at this time."
Alcorns' defense attorney Stacey Uliana attributed his actions in part to mental illness, severe drug abuse and a tragic childhood. 
"This is the story of a person out of control," she said. "In a downward spiral. But the story starts way before (the murder)." 
Uliana said Alcorns has suffered mental health issues since he was 3 years old. 
"His problems stem from his mom drinking while pregnant," she said. "At age 11, he wanted to kill himself. When other kids were playing football and worried about what toy they were getting for Christmas, Andrew wanted to die."
She said Alcorns has attempted suicide more than once, was sexually and physically abused as a child and was abandoned by his mother twice in his life. 
Despite his harsh upbringing and history of mental illness and abuse, Laux said it wasn't enough to forgive what Alcorns had done. 
"His whole life has led up to this series of events," Laux said. "We know exactly how we got here." 
Laux then listed nearly a dozen past convictions dating back to Alcorns' teenage years. He also argued that Alcorns isn't remorseful, quoting a recorded phone call Alcorns made from the jail to a friend. Laux said Alcorns told the friend that he wanted to pin the murder on his girlfriend and say it was her idea.
"I wish I shot her," Laux read from the transcript. "I hate that b----."
Uliana said the phone call doesn't reflect Alcorns' feelings of remorse. 
"If you listen to two years of jail calls, you're gonna find a bad day," she said. 
Regardless, Persin said he couldn't consider his remorse as a serious mitigator to his sentence. 
"You have not taken advantage of any of the (mental health) help that's been offered to you," he said to Alcorns. 
Persin said the aggravators of the case far outweighed the mitigators, finally landing on a sentence of 15 years for the aggravated battery and 60 for the murder. The two sentences are set to run consecutively, meaning one will follow the other. His sentence won't start until another sentence for a handgun charge ends in 2022. Persin clarified that Alcorns will serve only 70 of the 75 years because of a cap on the sentence set by state statute. 
"I think the price is too low," Day's sister Christine Clark told the judge. "He's getting off easy. I'm surprised (Day is) alive."
Day stepped out of the courtroom after his sister spoke and didn't return. 
Before giving Alcorns his sentence, Persin asked those who were friends and family of Whiles to raise their hands.
More than a dozen did. 
"I ask you to pay it forward," Persin said, referring to the help Whiles provided members of the community. "You want him to have a legacy? Do what he did."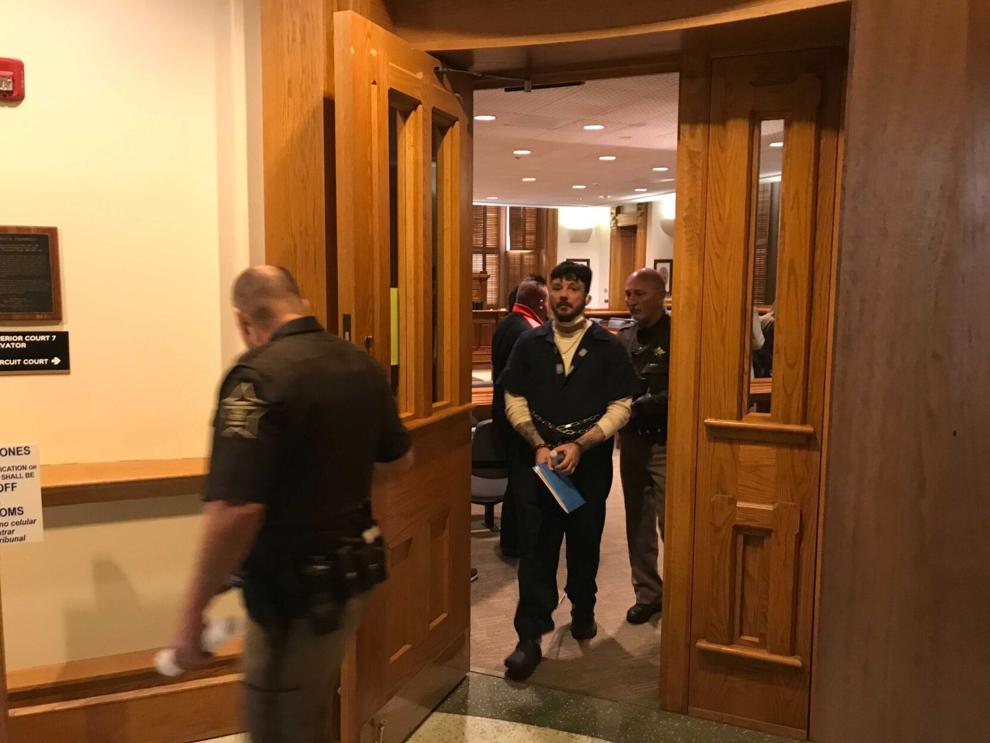 Once the sentencing was adjourned, Alcorns looked at Clark, paused for a moment, winked and blew a kiss at her before walking out the doors. He looked to the group of reporters and slowly shook his head on his way out. 
"I wanted to to say something back to him," she said, "but that would have been disrespectful to everyone else involved to stoop to his level."