Katherine Jenkins said she had worked at the Treasure on Pallets store in Lafayette for nine months when the police raid happened.
She was the only employee present, she remembers. Her car wouldn't start the morning of March 5, so a friend was dropping her off. The two saw a squadron of police cars in the parking lot of the store at 2834 Old U.S. 231 S., next to the River City Community Center.
There were no officers near the front door, so she assumed the cars were unrelated to her employer. She went to open the door, at which point her life was "forever changed."
"I stuck my key in the front door to unlock it," Jenkins said, "and I'm surrounded by cops."
The 30-year-old Lafayette resident said dozens of officers, seeing her move to open the store, had left their cars to execute a search warrant for Treasure on Pallets. Jenkins handed over the store key, answered questions about where the store's money was and showed the police around.
A gray-haired woman from the Internal Revenue Service showed Jenkins her badge, which made her think her boss hadn't been paying taxes, she said. West Lafayette, Lafayette and Tippecanoe County police were involved, as were detectives from non-local agencies.
"Traumatized," she added, "is an understatement."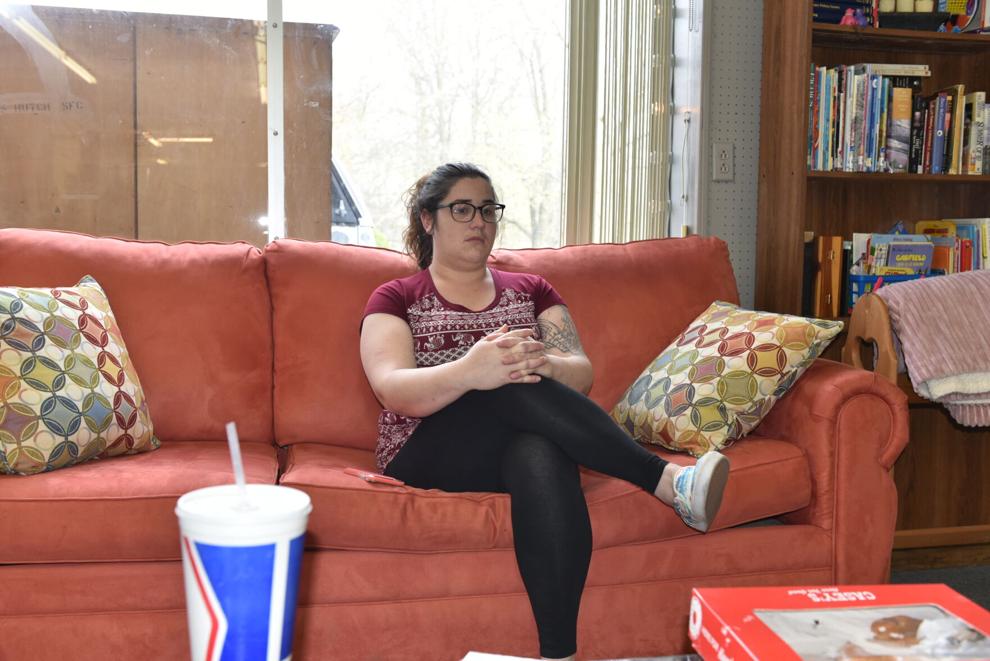 Local police departments, the Tippecanoe County prosecutor's office and the state of Indiana on Monday filed a civil forfeiture lawsuit against the owners of Treasure on Pallets, asking that their assets be frozen and seized because of allegations of racketeering and money laundering. CD Land Inc., which shares a name with a former electronics store on Earl Avenue that also sold guitars, T-shirts and posters, is now listed under the same address on Old U.S. 231.
The owners, the divorced couple Menashi and Fran Cohen, also own Deal Zone, a business on Creasy Lane that was similarly raided by dozens of police officers on March 5. Police also served search warrants at the Cohens' separate residences in Lafayette.
The raids commenced a multi-agency investigation of the owners, officials said.
"Offenses involving theft were committed by knowingly or intentionally purchasing stolen property; aiding, inducing or causing others to commit theft; and/or ... failing to report money owed to the state of Indiana" in taxes, the forfeiture lawsuit says.
The initial search warrants yielded nearly $200,000 in cash alone, the lawsuit states. A list of other items seized includes jewelry and gold items at Fran Cohen's residence, as well as firearms and electronics from Menashi Cohen's residence.
Civil forfeiture laws allow law enforcement agencies to seize and keep cash and other items based on the property's suspected connection to possible criminal activity. Neither Cohen has yet been charged with a crime, according to online records.
When contacted about the details of the allegations, West Lafayette Police Department Lt. Jon Eager referred The Exponent to the county prosecutor's office. A supervisor from the prosecutor's office declined to comment, saying the county can't provide information about an ongoing investigation.
Ties to Purdue and a tumultuous divorce
Menashi Cohen, who taught as an engineering professor at Purdue for nearly 20 years up to 2005, and his wife originally moved to the Lafayette area in 1992, court documents regarding the dissolution of their marriage show. The couple, with the husband raised in Bahrain and his wife from Iran, married in 1984.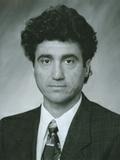 Fran Cohen told the Beverly Hill Weekly in 2008 that she had earned a master's degree in business administration at Purdue.
In 1992, the couple opened a store in Lafayette called CD Land, a successful retailer that generated over half a million dollars of income annually throughout the 1990s, according to the documents. The couple bought a $3.1 million home in Beverly Hills, California, in 2002 and listed the property as their marital residence until 2013, when they both moved back to Indiana.
Fran Cohen and her husband lived separately, she in California and he in Indiana, until about 2005, she told the Beverly Hill Weekly. He wanted to work a few years before retiring from Purdue, she said in the article, so she took care of the children in California. Menashi Cohen was honored as a professor emeritus upon retirement.
"It was very difficult for me and the children, but now both my children go to dormitories so it's just me and him now," she said three years after his retirement. "It's an adjustment. At the beginning, it's hard, but they tell me it gets easy and I'll enjoy it."
Following the couple's return to Indiana, Menashi Cohen formed Deal Zone in September 2013, but court documents show it was listed under his wife's name. The store sold an array of goods similar to those offered at CD Land, which Menashi Cohen would manage while Fran Cohen controlled operations of Deal Zone.
A year later, in July 2014, Fran Cohen filed for a divorce. A Clinton County circuit court judge was suspicious about the intent of the proceedings, according to an April 2019 divorce decree.
The couple lived together until January 2016, the ruling states. They filed income tax returns jointly in the three years from 2014 to 2016, causing Judge Brad Mohler to question whether the parties were "actually separated or giving the appearance of being separated to assist in asset protection."
Emails submitted to the court and included in a footnote of the divorce decree show that on the same day his wife filed for divorce, Menashi Cohen said to his lawyer, "If a divorce will strengthen the (asset protection), we will do that too, although I prefer not to." Another email allegedly sent the week before showed that Fran Cohen asked a divorce attorney in Indiana whether filing here would aid their "objective" to protect assets.
"There is a legitimate question," the judge wrote, "as to whether the parties filed and prosecuted this dissolution of marriage case only to protect their assets and avoid the myriad of claims and lawsuits filed in California and Indiana."
The judge ruled in April 2019 that the parties were entitled to a divorce despite noting in a footnote his concerns about the sincerity of the proceedings.
Menashi Cohen appealed the ruling in January 2020, arguing that his wife should not be entitled to a $1 million reimbursement for payments she made on the Beverly Hills home and that the valuation of Deal Zone, $1,000, was "grossly undervalued."
An appellate court upheld the Clinton County judge's order in November, saying Fran Cohen should be reimbursed for money from Deal Zone that she paid toward the California home. But the judge agreed the valuation of Deal Zone seemed arbitrary and ordered the trial court to revalue the store based on information Fran Cohen would have to provide.
Menashi Cohen's lawyer, Brian Karle of Ball Eggleston PC in Lafayette, said Tuesday neither he nor Cohen would make any statements at this time.
When reached by phone Wednesday, Fran Cohen's attorney, Kurtis Fouts of Delphi, said, "I don't discuss pending cases … and no ethical attorney should." Cohen did not respond to multiple messages sent to a personal email address listed on a recent court document.
Financial woes worsened for the couple with foreclosures on commercial real estate they had owned in California, according to the 2019 documents. The foreclosures resulted in "substantial losses," which coincided with the Beverly Hills home being in and out of mortgage default during the time they owned it.
CD Land began to flounder, reporting a net loss of $41,000 in 2014 and incomes just over $1,000 in the two subsequent years. Deal Zone thrived, however, reporting income of $103,000 in 2015, $163,000 in 2016 and then, Fran Cohen testified in court, $700,000 in 2017.
All of the income from Deal Zone went to her, while Menashi Cohen suffered losses at CD Land, court documents say. The husband said he had not known about the hundreds of thousands in earnings from 2017 until the court trial.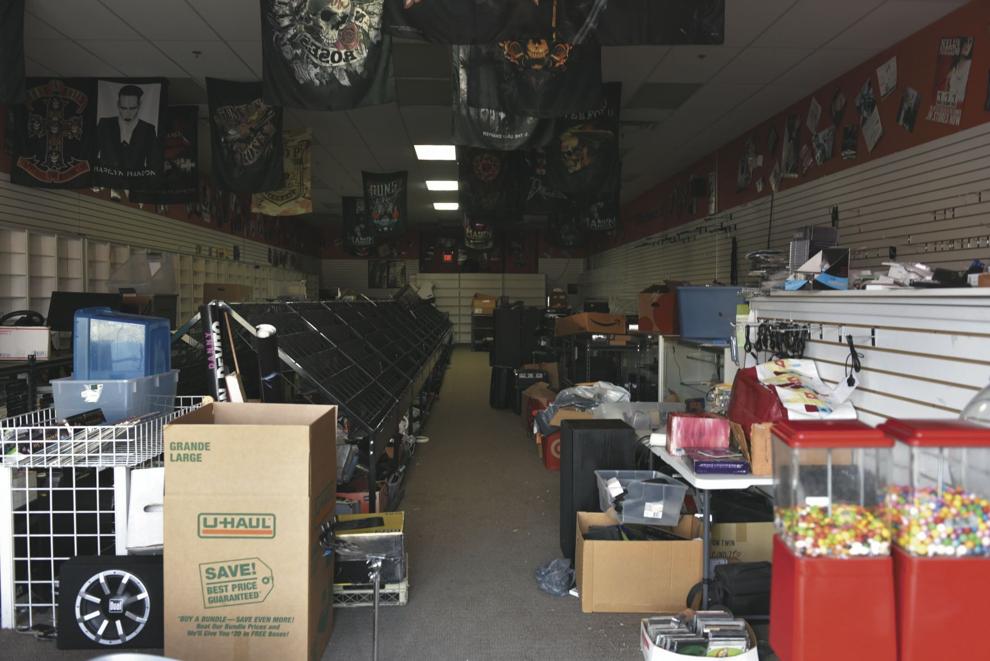 When the trial court judge asked Fran Cohen to present evidence for the value of the company, she would not, saying Deal Zone had no market value and no inventory.
Employees wondered about apparent wealth
People who said they were former employees of Fran Cohen said her and her husband's wealth seemed exorbitant, despite lackluster sales at their respective businesses.
In Facebook comments, one wrote that she assumed Deal Zone was a "front for something as she and her husband were beyond wealthy." Another wrote that he remembers her driving an expensive car and always carrying a "fat wad of cash."
Both employees, one of whom did not respond to Facebook messages while the other did not agree to an interview by Wednesday evening, said the store didn't seem to make more than a couple hundred dollars a day.
Jenkins, the employee at Treasure on Pallets, started working for Menashi Cohen when the new store opened in June. She said CD Land, which operated on Earl Avenue, closed around that time. Treasure on Pallets sold similar goods but had a different name and opened at the Old U.S. 231 location.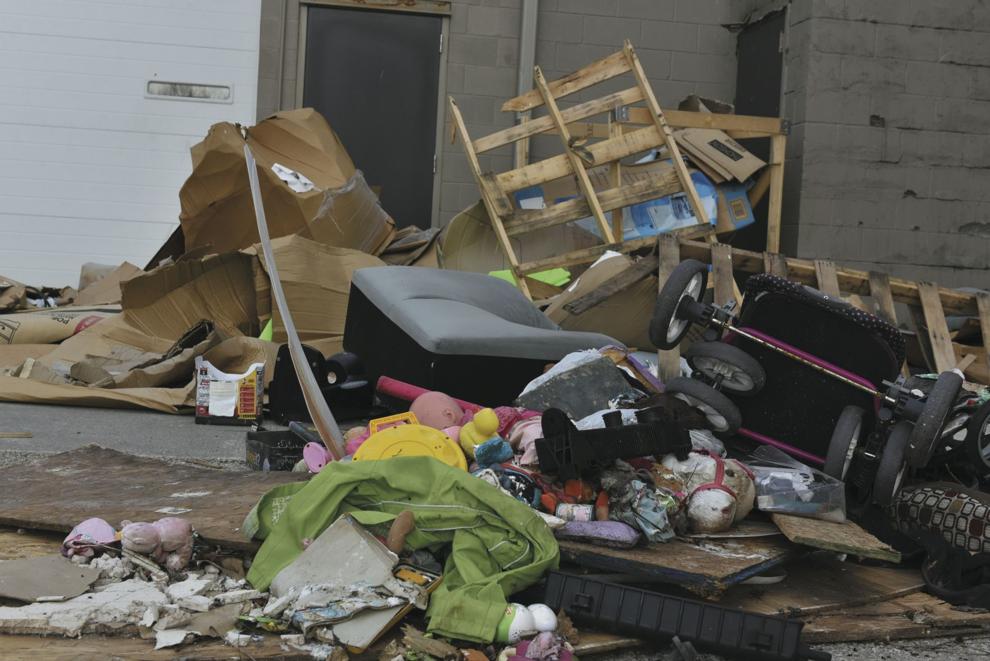 She said she had known Menashi Cohen for a couple of years from the visits she made to CD Land. Jenkins' boyfriend would play the guitar in the store while she often spoke with Menashi, whom she knew as Mike until October.
He told her that his parents had been poor when they immigrated to the U.S. with him as a child. Menashi Cohen told Jenkins he worked hard in school to eventually earn a doctorate in civil engineering from Stanford University, an account corroborated by comments his wife made to Beverly Hill Weekly. He was first a professor in Boston before taking the job at Purdue.
Menashi Cohen had mentioned to Jenkins that he and his wife were effectively divorced but in a serious battle over how to split their assets.
"He told me he had secret accounts to hide money from his wife so she didn't take it," Jenkins said. "He said it was for his retirement."
The employee often felt clueless about her boss's dealings because he chose to speak in a foreign language unless he was talking directly to her, she said.
Her suspicions peaked at the end of last year when she returned from time off after catching the coronavirus to work alongside a temporary employee she didn't know. The man claimed to have worked for Menashi Cohen for five years and reportedly said to Jenkins, "You know he don't pay taxes."
Menashi Cohen denied the accusations when she called him to report what the man had said. He showed her tax receipts, which Jenkins now believes were forged, in the store the next day to further prove his point.
She had no reason not to believe him, she said, until March 5 came and she was surrounded by police officers.
Rebounding from rock bottom
Multiple police agencies, local and statewide, have since interviewed Jenkins about Menashi's dealings. She said she has spent countless hours talking to detectives about where he keeps his money. When they asked her about his firearms, she reported that he often mentioned a .50 caliber rifle he owned.
But she knew him as someone who was great at making her feel special. She said he often told her, "Katherine, it takes a genius to know a genius."
Jenkins told him she was actively addicted to drugs during her early conversations. He listened to her five-year plan for recovery and seemed to want to help her, she said.
When the pandemic closed day cares and schools, she said she began staying home from her former job at a local homeless shelter to care for her children. She didn't know how she would continue to feed her children. She went to Menashi Cohen seeking an opportunity to earn income.
He agreed to allow her to manage the new business he was set to open, she said, telling her she would be able to take care of herself and her kids with ease. They also knew Menashi Cohen as someone who would help them and their mom.
He persuaded her to work with an irregular payment scheme in which she was paid very little for half a year because he would eventually buy her a house, she said. She was desperate for help, and he seemed to believe in her when no one else did.
"There was times we questioned, 'Why did you believe in us?'" she said of herself and her boyfriend. "He preyed on our downfall, I feel like, now that everything has happened."
Her grandparents would often visit the store to see how business was going, she said. For Christmas, Menashi Cohen hosted a dinner, inviting Jenkins' family and close friends.
"He pulled the wool over everybody's eyes," she said. "They just thought he was this great person, trying to help the community."
Jenkins said Menashi Cohen had planned to build apartments in a building in Fowler, Indiana, about 30 miles northwest of Lafayette. Half of the building was to become a Treasure on Pallets that she could manage.
Before it could open, his assets were seized. She lost her job. Her aspirations of managing the new store seemed ruined.
"The first couple weeks (after the bust) were havoc. I have two small boys, and we didn't know what our future looked like at that point," she said, her speech slowing as she fought back tears. "So we prayed — a lot more than often. I cried a lot."
She thought her prayers had been answered when she spoke on the phone with Kathy Matson, a 52-year-old Fowler woman whom Jenkins befriended during Matson's frequent visits to the Lafayette store.
Matson was looking to move a charity she had run on her lawn for months into a brick-and-mortar store. Jenkins wanted to own and manage a retail outlet. Having lost their primary source of funding, Jenkins said a family member agreed to purchase the building when they learned of her and Matson's intentions.
That's how Treasure on Palletz — pallets with a Z, as of March 15 — came to be. The building at 300 S. Grant Ave. in Fowler is split down the middle by a strip of tile flooring, half discount retailer and half nonprofit giving away clothes, food and personal hygiene items that are mostly donations.
Matson described their good fortune as not one miracle, but "25 different sizes of miracles that have allowed this to happen."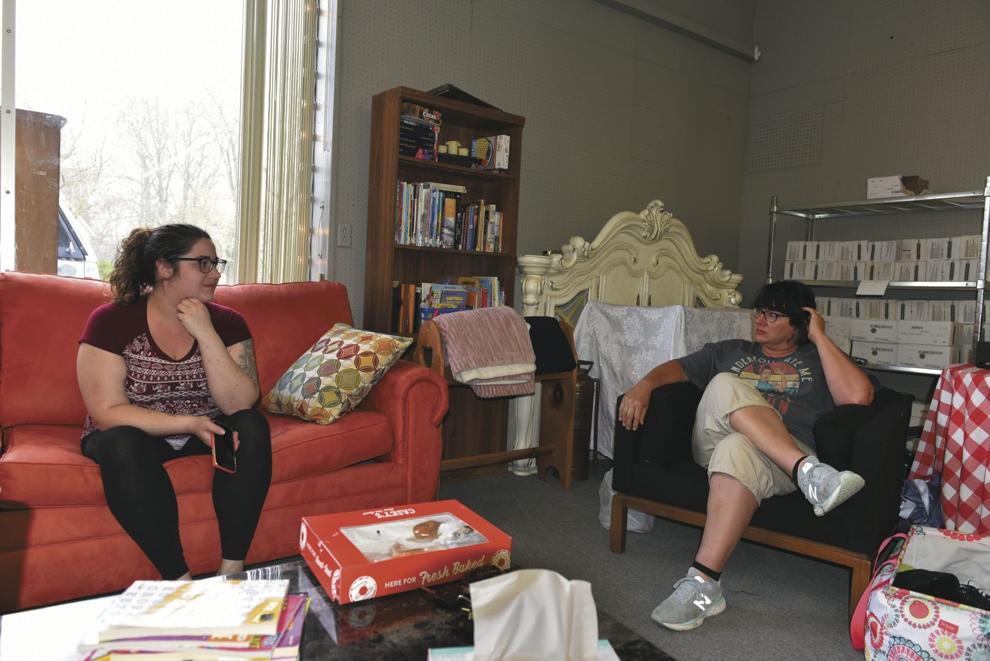 The friends say their new mission, with a nonprofit called Connecting Visions, is to accept donations from those who have extra, and to give to people who don't have enough.
And to turn their connection to the Cohens into a distant memory.
Matson said Menashi Cohen could "convince you that the sky is pink." He is smooth and soft-spoken, she said, but two-faced.
"I don't know if what comes out of his mouth," Matson said, "is fact or fiction."
Editor-in-Chief Alexandra Weliever and News Editor Joe Duhownik contributed reporting to this story.