INDIANAPOLIS — Classes began for the Purdue Polytechnic High School, a completely new kind of Indiana public school.
"You are pioneers; you are the first students in a new kind of school," Purdue President Mitch Daniels said Monday as he addressed the students to start off their first day. "If it works, which is mainly up to you, our view is that other schools like this should be possible in other parts of the state and eventually hundreds of thousands of people will follow you."
There are many things that set apart the school, located in downtown Indianapolis. Classrooms are replaced by flexible collaboration spaces, students learn from coaches instead of teachers, and homework is replaced by projects.
The head of the school, Scott Bess, said the decision for the instructors to be called coaches was intentional.
"Coaches are there to reinforce their expertise to the students," Bess said. "They tell the students, 'I'm not the only one who can teach you.' The coaches help guide the students and show them novel ways to acquire knowledge."
In place of homework assignments, the students will be working to complete six projects through the year. The projects will be proposed or co-sponsored by different businesses.
"It'll be a lot of problem solving and a lot of hands-on learning but with the humanities and all the necessary disciplines of math and science woven in," Daniels said. "We're hopeful that this will be more appealing and ultimately more effective in preparing students for higher education and for the workplace."
Christian Tettey is part of the first class of new students and hopes to become an aerospace engineer at Purdue.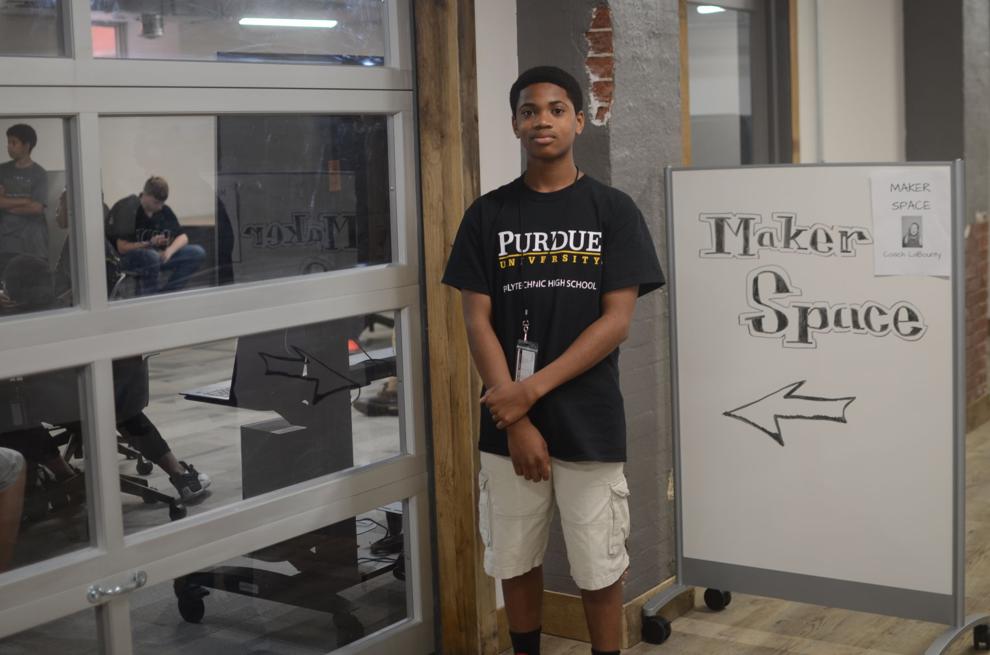 "I'm feeling well; my teachers and classmates all seem nice," Tettey said. "I'm a little nervous because I'm not used to project learning, I'm used to traditional learning, but I think I'll be just fine. I'm excited."
Tettey is one of the 162 students selected by a lottery out of the over 350 applicants.
Minorities make up over 70 percent of the class. Daniels hopes these students will increase the University's continued growth of underrepresented minorities.
"We've been setting records at Purdue, the last couple of years, for underrepresented minority students and low-income students," Daniels said. "We're far short of where we need to be and if we wait on the standard public school system we'll never get there. In a sense we're trying to build our own pipeline of Indiana public schools."
Daniels said the thing he is most excited about is the students.
"Those faces; if you watch you can see the possibilities in their faces," he said. "If that doesn't excite you, you should check your pulse."