With an increase in online ordering, complications due to COVID-19 and shipping delays, many areas of the U.S. are seeing shortages of tapioca flour, which is used to make a popular campus staple: bubble tea.
Kai Ye, the manager of Chauncey Village's Kung Fu Tea location, said the company sent an email regarding the shortage.
"They sent us an email to stress that you don't need to worry about the bubbles," said Ye, a graduate student in the Polytechnic Institute. "Kung Fu Tea in America has over 300 stores, so they know they need to prepare as much as they can."
Despite shipping challenges, he said Kung Fu Tea has enough boba bubbles stored in the U.S. to last the summer.
Kung Fu Tea's location in Chauncey has been open for more than five years and sells more than 500 drinks on busier weekends, primarily to Purdue students.
Ye said he normally drinks a lot of bubble tea, even frequenting other locations aside from Kung Fu Tea.
"Even (when) I work here I also will drink Tsaōcaa tea or Latea," he said. "We all are good friends."
Yoko Zhang and her husband, Ben Chen, co-own Tsaōcaa, which opened last January and is about a block away on State Street.
Zhang said she moved from Orange Beach, Alabama, seven years ago, where she owned an Ichiban Japanese restaurant.
Though Tsaōcaa is a franchise, Zhang called the shop "a family business." The owners have two children, ages 4 and 7; their 4-year-old son can often be seen wandering around the restaurant with a toy in hand.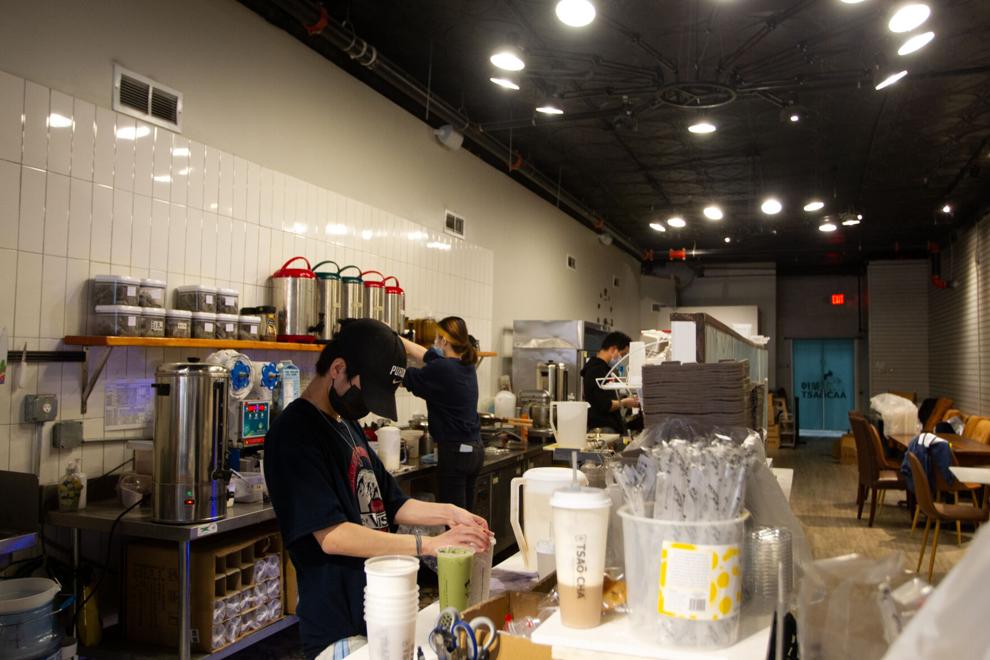 They have nine employees in total, all of whom are Purdue students. Zhang said they sell primarily to Purdue students and go through 20 2.2-pound bags of boba bubbles in three to four days, accounting for between 200-300 drinks.
She said they order boba every two months from New York, though it originally comes from China.
Although Zhang noted the shortage of tapioca flour, shipping is the primary issue for her store. She said she must pay an extra fee to have boba shipped to Tsaōcaa to circumvent delays. Whereas the owners used to pay $10 for shipping, they now pay $40.
The backlog is in part due to the large amount of orders from Asia and a lack of workers to assist in the process of shipping them, according to reporting from NPR.
Zhang said they have enough boba for now, and students didn't seem too concerned if boba were to run out. They'd still be willing to buy drinks.
"(Boba's) good and all," said Richard Chang, a sophomore in the College of Engineering, "but I like to have it maybe once a month, and if I do I usually go for the fruity stuff and not the tapioca pearls, 'cause they don't really digest that well for me."
Chang said he wouldn't be too alarmed if boba were to run out at West Lafayette locations because he already has tapioca flour at home and knows how to make the pearls himself.
Yashashvee Gunwal, a junior in the College of Science, also said she tries to limit her boba consumption.
"Boba is not really a necessity for me," she said.
Not all establishments in West Lafayette rely on pre-made boba imported from Taiwan or China.
Latea, a West Lafayette-based franchise on the east end of State Street near Tapawingo Drive, hand-makes its boba.
"It takes us almost five to six hours to hand-make our boba, and we do it a couple times a week," said Matt Carnahan, the regional manager.
Latea is one of the only chains in the Midwest that makes its boba, and as a result, the process of buying tapioca flour differs from that of other local shops.
Carnahan said Latea buys tapioca flour once a year and uses it to make the pearls. The flour contains little moisture and can be stored for long periods of time.
"Actually (the owner's) grandma, in the 80s, was making boba in the streets of Taiwan, and he brought the recipe over," he said.
Dara Medina, a fifth-year senior in the Polytechnic Institute and self-proclaimed boba fan, said she was visiting Tsaōcaa for the first time because of a friend's recommendation. But of all the boba shops on campus, she said Latea is her favorite.
"We were literally just talking about the shortage," she said of herself and her friends. "I'm personally not worried about the shortage because I prefer other toppings anyways."
Rea Chen, the owner of Miss Sugar Desserts, said they were not aware of a shortage and did not believe it would affect their business.
Chen orders pre-made boba imported from Taiwan that arrives at a national distribution center in San Francisco before being delivered to Indiana.
"Last year was the corona, and shipping was delayed (because of) UPS," Chen said.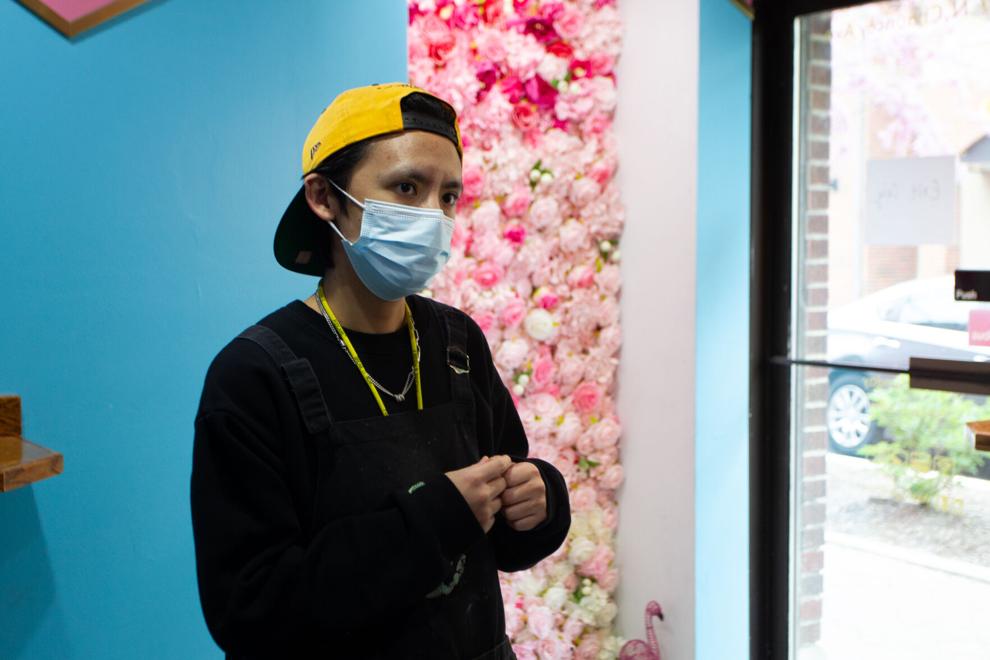 Chen also explained that Miss Sugar buys its boba pearls in bulk and needs to restock every couple of months, depending on the number of customers the store gets.
"After ordering, shipping takes two weeks from Taiwan," Chen said.
The restaurant usually orders 10 cases of boba at a time. Each case contains six packs weighing about seven pounds each, according to Chen, bringing the total weight to almost 420 pounds.
Zhang, the owner of Tsaōcaa, said that even if the store depletes its supply of bubbles, it has plenty of other toppings. But the tapioca pearls, she acknowledged, remain a fan favorite.
"Most students," she said, "they like the bubble."