The sight and sound of shotguns firing on the gun range might not be familiar for most, but members of the Purdue Trap and Skeet club handle firearms on a weekly basis.
Established in 1979, Purdue Trap and Skeet has run its own gun range by the airport since 1982. The club competes in the two titular shooting sports: trap and skeet.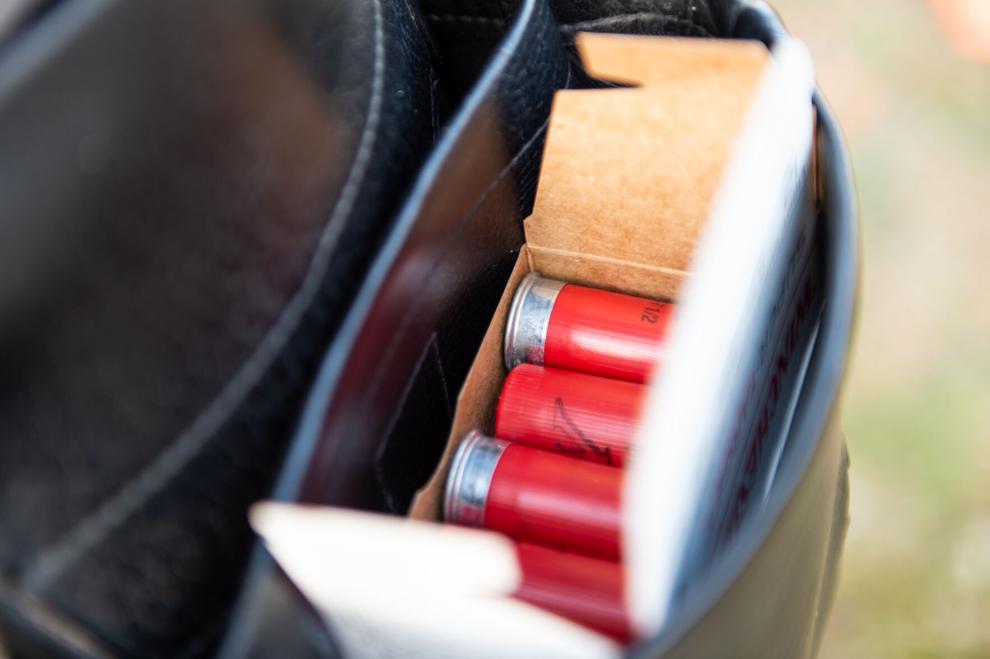 In trap shooting, clay targets are launched away from the shooter from a single location parallel to the shooter's eyeline. In skeet shooting, clay targets are launched from two locations perpendicular to the shooter's eyeline. The team also participates in the sporting clays discipline, which mimics a hunting environment with targets of varying speed and trajectory.
Club president Ethan Buck, a sophomore in the College of Agriculture, made it clear that safety is a priority, especially when preparing first-time shooters.
"We take a lot of people through safety training and get them comfortable with handling a firearm," he said.
Jerry DeHondt, a professor in the Krannert School of Management, coaches the team. He described some firearm best practices.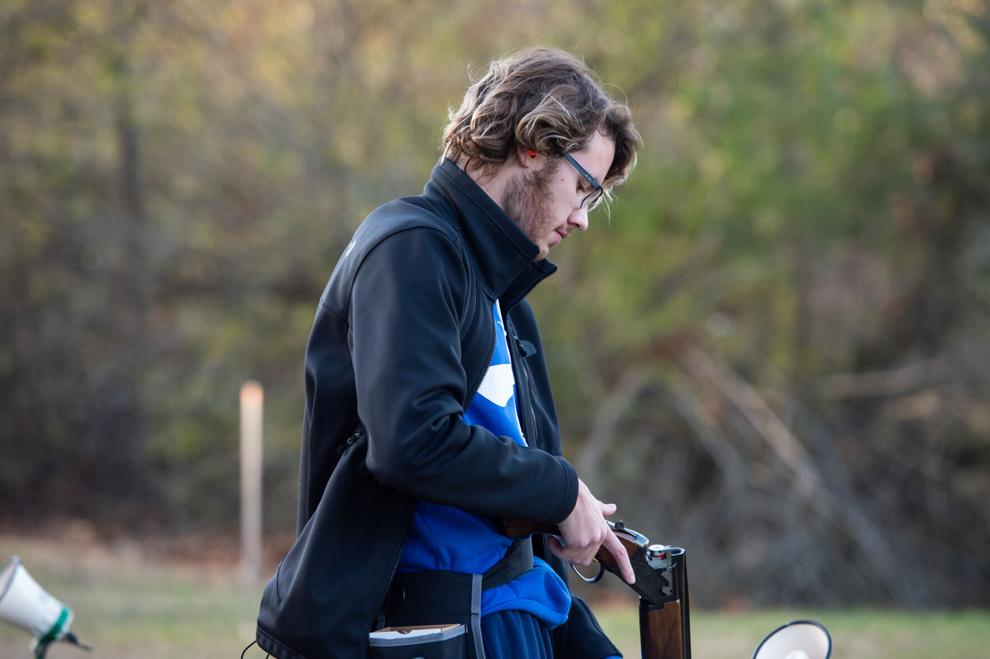 "The gun is always going to be pointed in a safe direction: downrange," DeHondt said. "Treat every firearm as if it were loaded, whether it's loaded or not."
"Be cognizant of your surroundings and when you take a shot, be cognizant of what's beyond that."
A certified and experienced range officer oversees shooters at the range. Students can register to become range officers. First-timers watch a safety video describing gun safety and range expectations, then they are walked through firearm operations by the range officer. The range officer stays present while the shooter moves to shooting targets and is available to answer questions.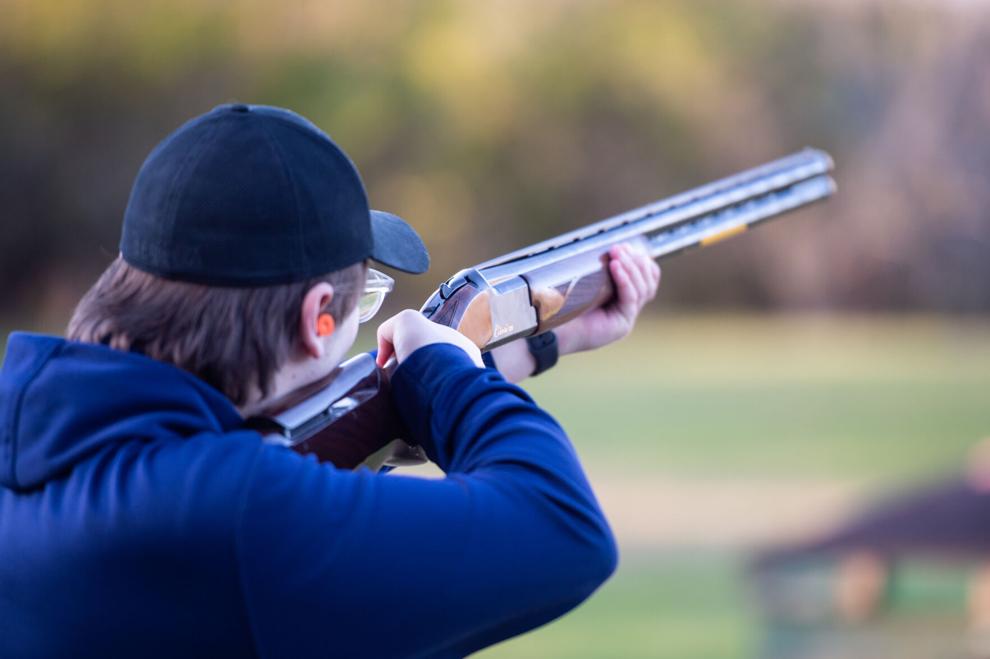 "Trap and Skeet club is one of the safest club sports on campus," Buck said. "The Purdue Trap and Skeet club is actually safer than the bowling club. We've actually filed fewer injury report forms over the course of our history than the bowling club."
DeHondt and Buck said that anyone is welcome to try shooting, no experience required.
"We're both recreational and competitive," Buck said. "That means we support all types of shooters: beginners all the way to experts. We want to encourage safe use of firearms and that's a lot of what we do."
Purdue Trap and Skeet competes in various competitions across the region, as evidenced by the large number of trophies and plaques on display at the range.
"The club has around 170 local, state and national titles to its name," Buck said.
Adrien Marnat, a freshman in the Krannert School of Management, joined the team because he enjoyed shooting and wanted to pursue it on a competitive level.
"We're all very close, it's a very tight-knit community," he said. "We're able to teach new people, see them having fun, promote gun safety for everyone (and) really just have a good time."
The club has been successful in years past but experienced a lull when the original faculty advisor, Charles Rhykerd, retired in 2003. The team wants to return to that level of success, especially coming out of the pandemic.
"We've actually been very lucky to have a lot of support from the local trap shooting community to get Purdue back up and moving," DeHondt said. "We hit a wall there for a little bit."
Fees from people shooting at the range are the club's main source of revenue. Members pay $3 for one round of targets and $7 for one box of ammunition, while non-members pay slightly higher prices.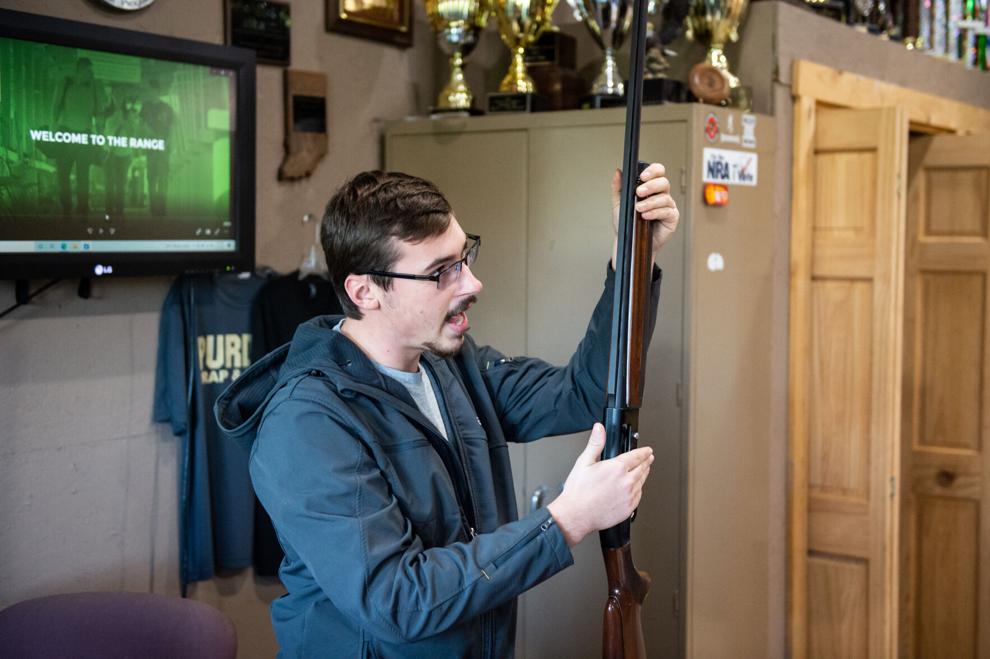 "What you pay at the range is our biggest fundraiser," Buck said. "That is covering the electric bill, the shells you're shooting (and) the targets you're shooting. It's what keeps us going."
Cameron Sammarco, a junior in the Polytechnic Institute, said he was glad to find somewhere to shoot while at Purdue.
"It's a friendly environment out here, guys that can just kick back and relax with each other," Sammarco said.
DeHondt welcomed the public to come to the range and shoot.
"The club is open from 3 to 9 p.m. on Fridays and 12 to 5 p.m. on Sundays, and you don't have to have a firearm," he said. "You don't have to have any experience with guns. There's going to be a range officer there who can walk you through everything you need to do."
Those interested in Purdue Trap and Skeet can visit their website at purduetrapandskeet.com or visit the range located at 1545 S. River Road.