"We're here today to deliver a message that is deep within all of our hearts," West Lafayette High School alumna Angela Frezza said Thursday afternoon, standing on the steps of the school. "While it may be uncomfortable to digest, it truly is a message of love from people who care about this community."
Frezza, who graduated from WLHS in 2016, stood with fellow graduates Maurice Woodard ('14) and Becca Mimms, who spoke on behalf of Ashiye Aator ('13), representing a Facebook group that advocates for anti-racism education in the West Lafayette school corporation.
"For too long, too many voices have gone unheard," Frezza said. "White supremacy and the white-washing of history has upheld the status quo of oppression."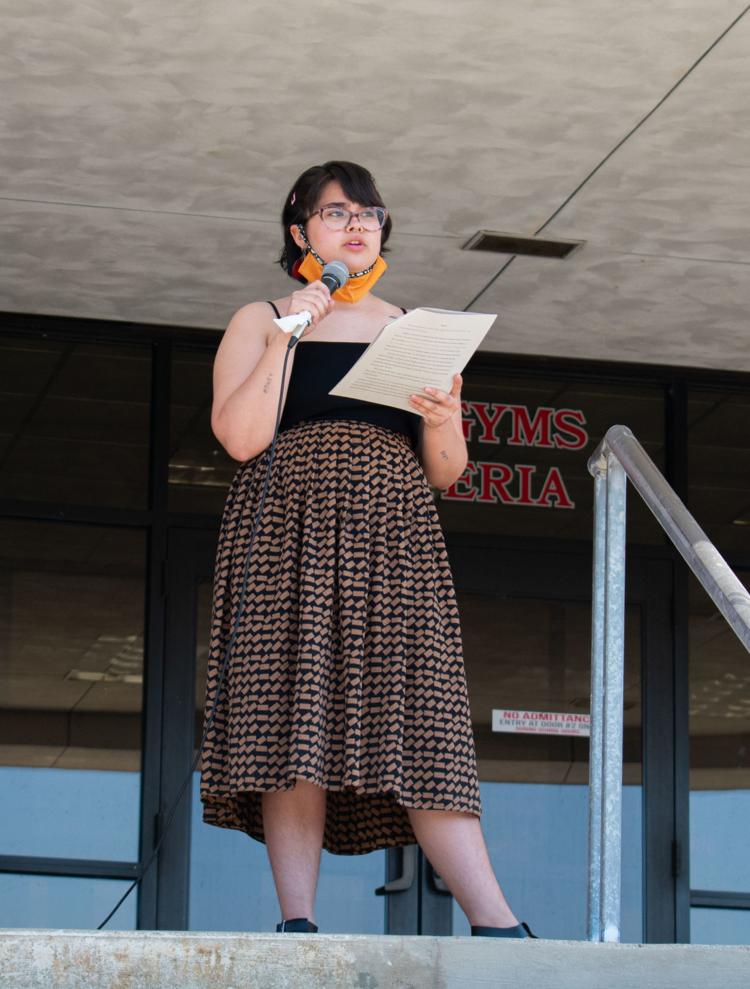 She realizes the issue is not a local problem — it's a "national disease," Frezza added, but the group implores the corporation to be at the "forefront of change for the better."
"This school district is considered one of the best districts in the state of Indiana," Mimms said, reading a speech by Aaator. "In fact ... it ranks third in the United States."
With such a prestigious ranking, Mimms added, WLCSC needs to be a vanguard of determining what is essential to a curriculum and advocating for the most effective ways of "providing that learning."
"We have decided to lend our voices to this national movement by coming back to the school district that laid the foundation of who we have all become," she said, "to ask them to stand up for their student, alumni and family (minorities)."
With the current curriculum, notable events and achievements are centered around "white people, which paints an incomplete and narrow view of American and world history," Mimms said. "This history is white-washed and dishonest."
The group of over 1,400 "alumni, parents and currents students of West Lafayette Community School Corporation" penned a petition letter to administrators, with a list of detailed changes the group wants to see made to the corporation's curriculum, per a press release.
Woodard says the formation of the group was a result of the murder of George Floyd in Minneapolis last month. The world was outraged when it saw the video, but "unfortunately for myself, my family and other black Americans, this is nothing new," he said. "It's something we've seen all too often."
Something that was new, Woodard added, was that everyone else seemed to finally realize the gravity of the situation that the country has had "since my grandmother was a child." Now is the time for people to make a change, he said to a crowd of about 40 supporters.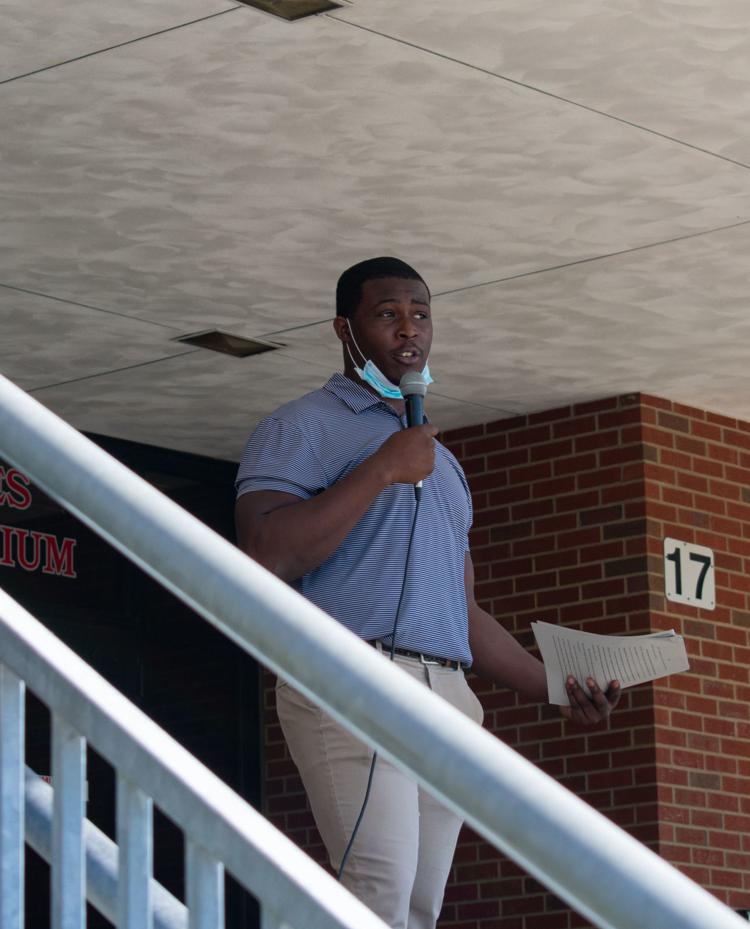 The group truly believes that the "West Lafayette community, led by the school corporation," will not only accept the letter and make the changes that are outlined, but will "embrace it," he said.
The letter, which has been signed by over 800 WLCSC alumni and parents, per a press release, details an extensive list of changes the group believes are required for the school corporation to "become an actively anti-racist organization," including:
The ending of the corporation's contract with the West Lafayette police department
A commitment to employ more minority educators and administrators
An evaluation of policies that "perpetuate unequal access to academic opportunities and unequal rates of exclusionary discipline"
A requirement that all WLCSC employees attend sensitivity, anti-racism and diversity training(s).
The purpose of letter, which can be read in full here, is "to start an open discussion with the corporation about the need to update their curricula to more broad-based content," especially within the topics of history and diversity classes, Mimms said. "The curriculum should include honest discussions about how to support its (students of color)."
"It's important to remember that racism does not exist in a binary," she added. "We can always work to become more aware of (how to be better), no matter where we sit on the scale."