Paying homage to Greater Lafayette's expansive options for Mexican food, The Exponent summer staff set out to find the best tacos in the surrounding area. What we learned was that there is a plethora of options available, all unique and great tasting.
La Fiesta
Nuzzled in the back of a quaint Mexican grocery store lies a small restaurant with about 6 booths. Hidden away in that back corner is where you'll find authentic Mexican tacos at discounted prices on "Taco Tuesday."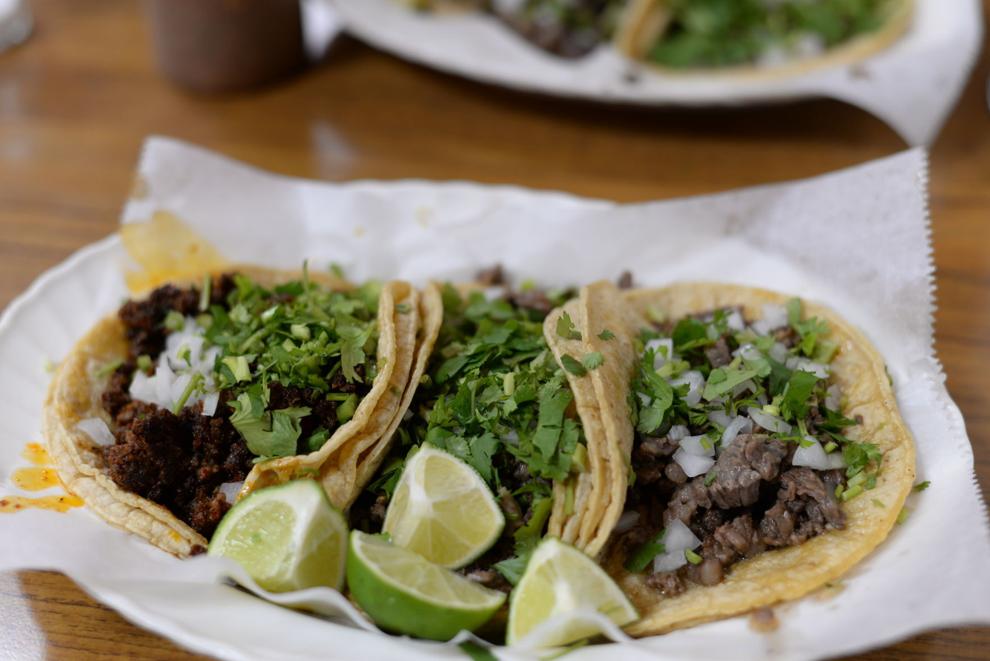 Manuel Xolo, one of the cooks at the store, said he's been making tacos there for more than 20 years.
The tacos at La Fiesta come in the traditional way: on two corn tortillas with onions, plenty of cilantro and a lime wedge for each. Their house salsas come on the side: a spicy, tangy red salsa and hot salsa verde.
On Taco Tuesday, carne asada tacos, pollo tacos and carnitas tacos are just $1.29. The hidden taco restaurant also offers other meats for additional costs.
El Chicano
Colorfully decorated seats and tables line the inside of El Chicano, and decorations paying homage to its hispanic roots surround the room. This small restaurant located off Earl Avenue offers traditional Mexican tacos with an guacamole at no additional cost.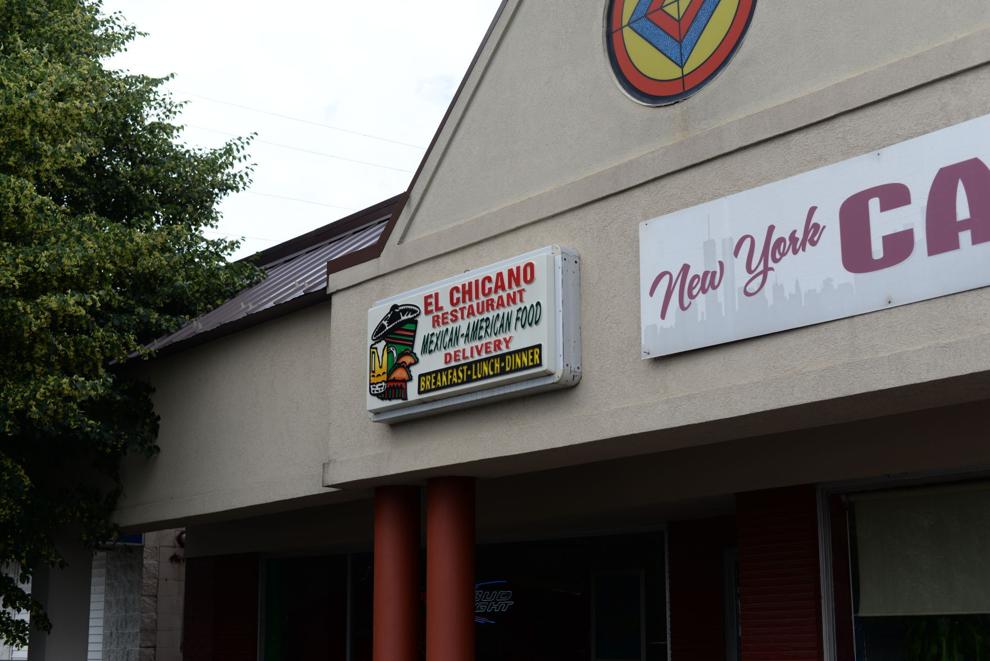 Each taco comes with the choice of meat, plus onion, cilantro, guacamole and limes on the side. Or, you can get it "American" style, with lettuce, tomatoes and cheese. A plate of three tacos costs $8.24.
El Chicano offers pollo, asada, carnitas, al pastor (marinated pork), chorizo or cecina (salted beef). For an additional charge you can get tripe (stomach lining), lengua (beef tongue) or camaron (shrimp).
La Plaza
Another hidden gem in the back of a local grocery store is the tacos of La Plaza, off of Veterans Memorial Parkway.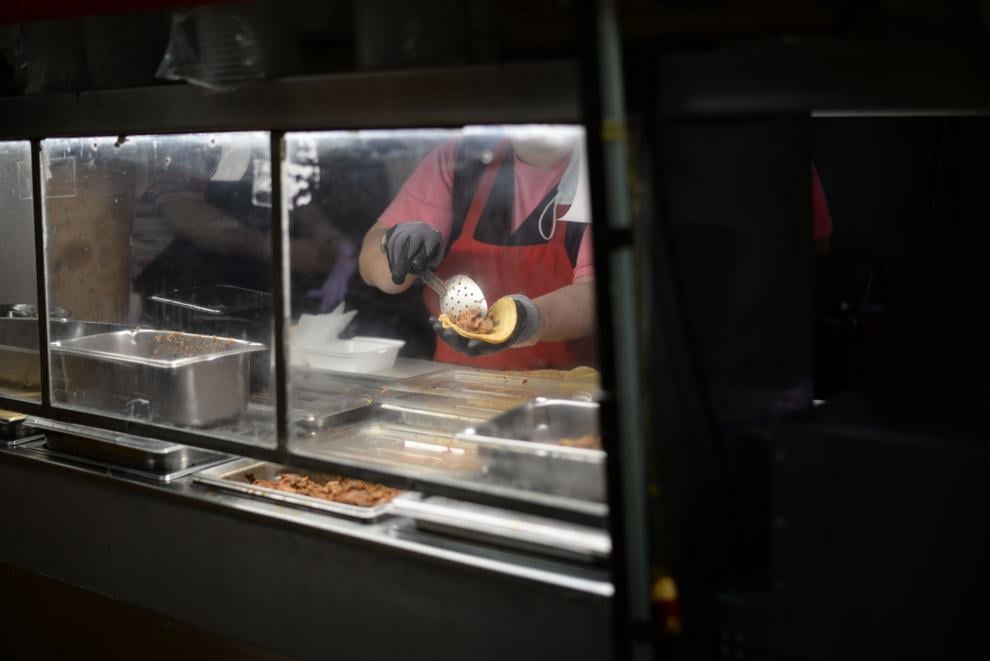 The fresh cooking aroma can be smelled entering the store, but you have to make your way past the aisles to get to a small counter, where you'll find a large sign with all of the taco options.
La Plaza offers tacos on "Taco Tuesday" for a bargain price of 99 cents.
It also offers the dollar tacos in a variety of traditional meats, including asada, al pastor (pork), carnitas, chicharrón (pork cracklins) in salsa verde or salsa roja, beef chicharrones, cabeza (beef head), lengua (beef tongue), barbacoa made of beef or lamb, chorizo, pollo, tripe or suadero (rose meat).
Señor Taco
Located off Veterans Memorial Parkway, Señor Tacos combines a quaint restaurant atmosphere with the feel of tradition, providing customers with an authentic, affordable dining experience.
Señor Tacos offers 13 different meat options for its tacos.
Carne azada tacos from Señor Tacos cost $2.49 each. Other types of meat available include chorizo, chicharron, al pastor, barbacoa, picadillo, carnitas, pollo or cabeza de res. For an additional cost the store also offers camarones (shrimp), tripe, lengua or pescado.
Despite the name, the restaurant offers more than just tacos, with burritos, quesadillas, fajitas, enchiladas and more on its menu.
Rusty Taco
In between Arby's and Pizza Hut on Builder Drive lies The Rusty Taco, a chain establishment that focuses on Tex-Mex style food. It's hard to miss the restaurant's vibrant atmosphere, with a patio decorated with shaded tables and illuminated with string lights. Over the speaker, energetic music plays to set the festive mood the restaurant tries to sell.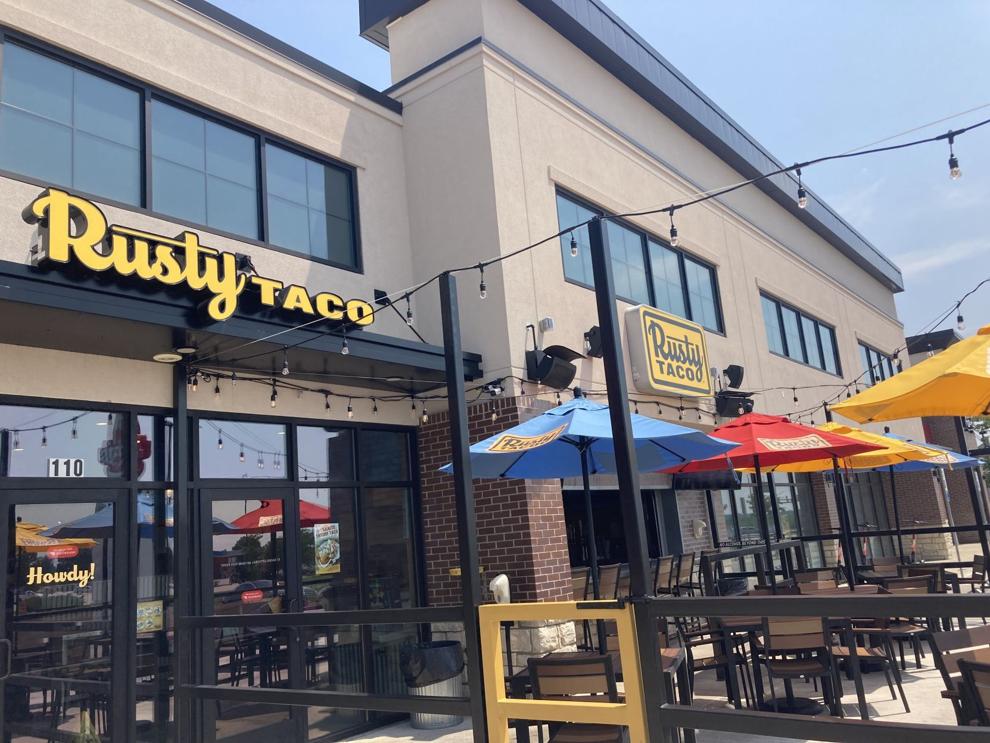 Their tacos are street style with an American twist to them that customers can make to their liking. An array of meat options are available but not limited to ground beef, chicken, brisket and steak. The restaurant also features a breakfast taco along with a number of vegetarian options. Though prices vary depending on the taco you order, the price is usually set at around $3, which covers not just the taco, but the salsa that comes with it.
Taco Express
Taco Express, located at Fairfield Court in Lafayette, is an authentic Mexican restaurant that opened up last year. It's a small restaurant that makes anyone who walks in feel comfortable with its cozy and intimate setting.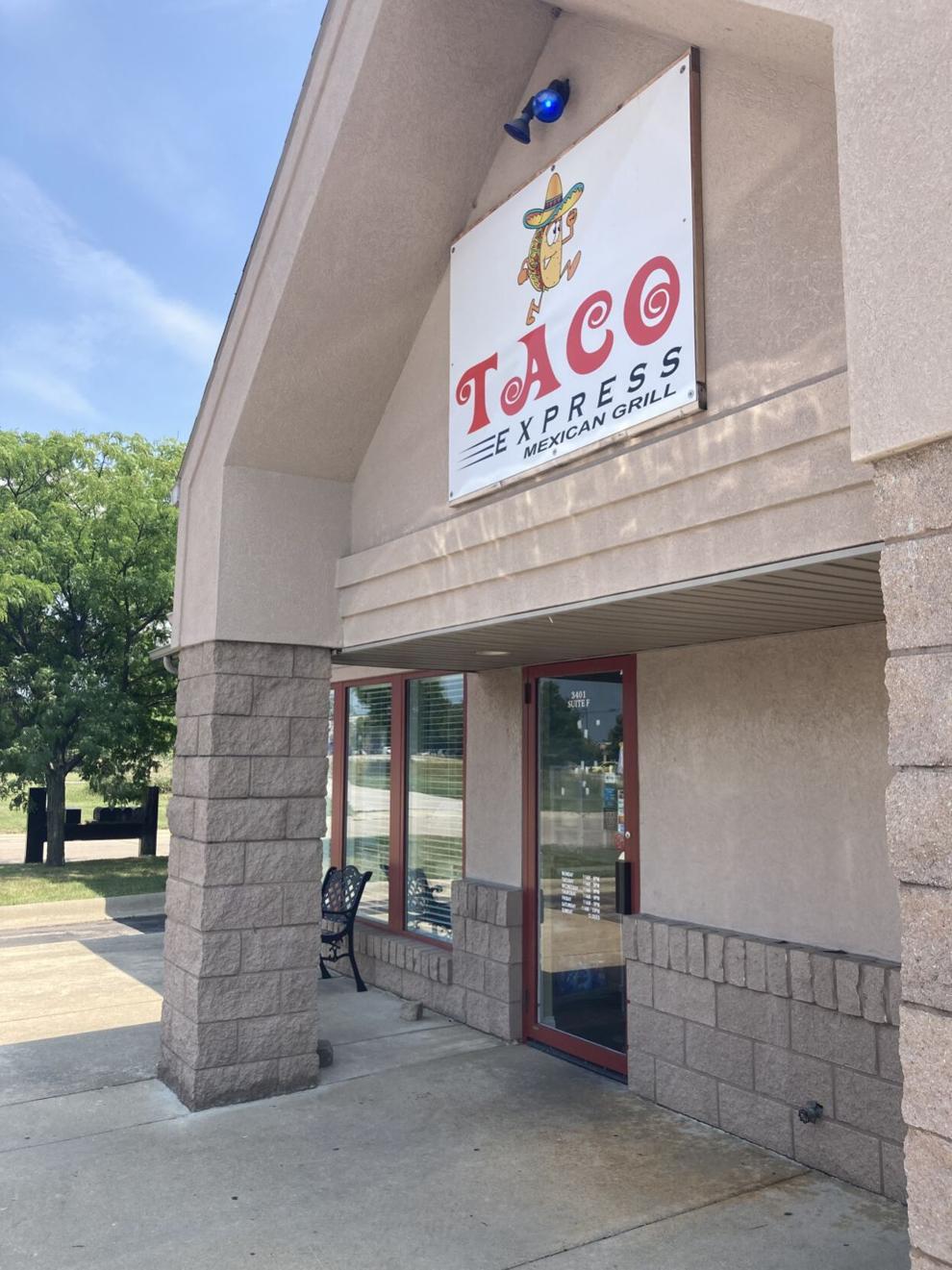 Taco Express serves both American and Mexican style tacos. Their meat options are asada, chicken and marinated pork. The tacos are about $3 each, but if you happen to find yourself at the restaurant on Tuesday, you can get your taco for $2. The tacos are served hot and ready with two slices of lime and salsa verde.
La Aldea
Located in West Lafayette next to Klondike Mall and Family Express, La Aldea doubles as a restaurant and a grocery store. Takeout orders and grocery items are bought using the cashier station of the grocery store section. Tables and chairs are set up for the sit-down section in a neighboring space.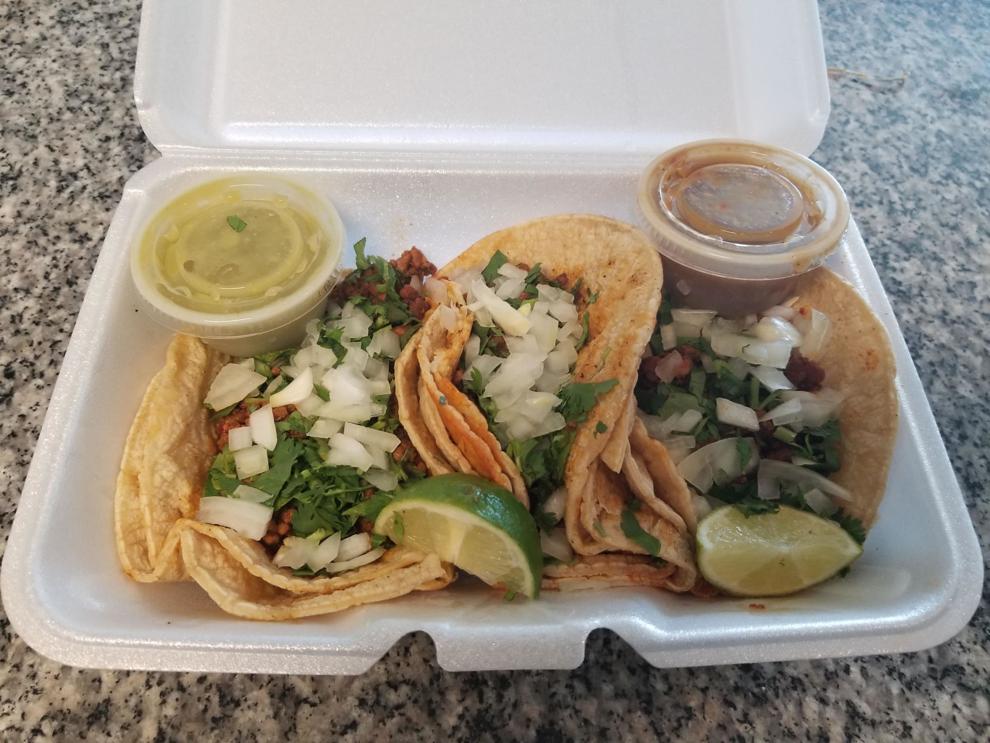 The dine-in area features tables for up to four customers per table, flatscreen TVs with an assortment of channels, and soda dispensers and refrigerators for an ice-cold option to pair with a meal. The walls are decorated with photos, paintings and a tapestry of the Mexican flag.
Customers can choose from seven different meat options for their soft-shell tacos, including beef, chicken, chorizo, and shrimp, for prices of up to $3.75 per taco. Tacos are served with corn tortillas, cilantro, onions and two salsa options. Lime wedges are also included to provide patrons with some extra flavor.
Mi Cabañita
Mi Cabañita, a restaurant in the Lafayette Market Place, greets customers with a two-columned entrance and pictures of some of their most popular food items in the window. The spacious dine-in area is covered in hand-drawn murals of landscapes, colorful birds, trees and plants of all kinds, and a woman making tortillas.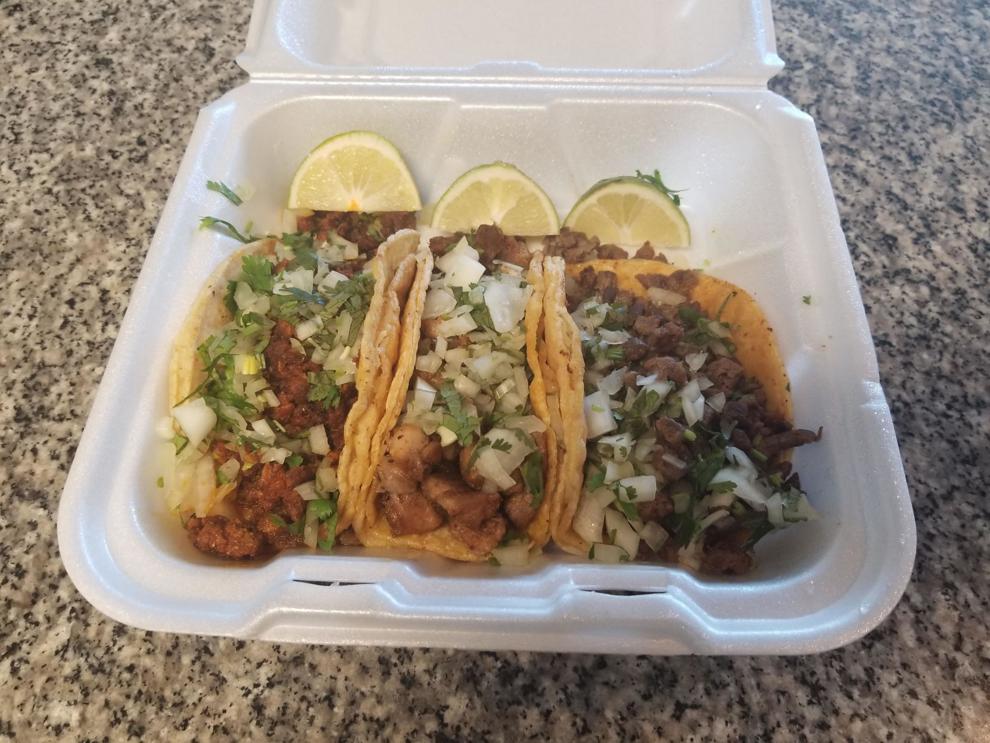 Customers can enjoy the restaurant's wide variety of seafood, fajitas, gorditas, tortas, tacos and more for affordable prices. For $5.99, customers can order three chicken or beef hard-shell tacos, while customers can order three soft-shell tacos for up to a total of $10.50. The soft shells include onions and cilantro, while the hard shells add on tomatoes, cheese and sour cream.
Mi Cabañita sports 12 different options for taco-hungry patrons to choose from, including steak, carnitas, chorizo, al pastor and shrimp.
El Meson
At 408 Sagamore Pkwy North, El Meson offers a full menu of Mexican classics in a colorful and vibrant setting. Bright decorations fill the restaurant and music fills the air. The restaurant also carries free print copies of "La voz de Indiana," the only bilingual publication in the state.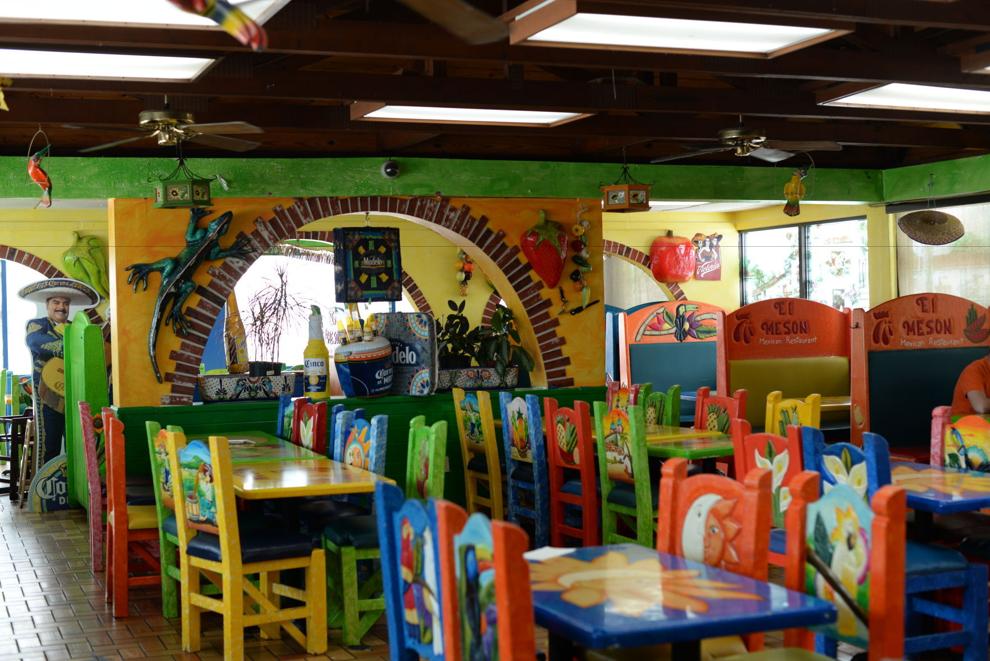 A plate with three tacos costs around $8, some meats are more expensive than others, and comes with chips and salsa and lime wedges. A student discount is offered with I.D.
The tacos are offered two ways. The Mexican way with onions and cilantro and the American way with cheese and lettuce. They come in chicken, beef, pork or steak.