Days after Tippecanoe County Clerk Julie Roush affirmed her belief that a full count of votes could be conducted on election night, a federal court judge has ruled that all mail-in ballots postmarked by Election Day cannot be rejected if they are received by Nov. 13.
A federal judge in the Southern District of Indiana ruled Tuesday that the Indiana Election Commission must adopt rules requiring county election boards to accept mail-in ballots postmarked "on or before November 3" until 10 days have passed since the election, according to the court filing. The rule is traditionally that mail-in absentee ballots must arrive by noon on Election Day or they cannot be counted.
Roush acknowledged voter uncertainty about the effectiveness of the United States Postal Service during a Sept. 24 Board of Elections meeting. In the primary election, 19 days was the longest delay from a mail-in ballot's postmarked date to its reception at the county election board's office, Roush said.
The delay this June arose in part because thousands of voters waited until May 21, the deadline to request an absentee ballot, she said. This left just over a week for election workers to send the ballots, mail carriers to deliver them, voters to fill them out and return them through the mail system to be received by noon on June 2, the primary Election Day.
"The USPS itself has warned the State that it cannot guarantee delivery of mail within a specific time frame and that 'certain (of Indiana's) deadlines for requesting and casting mail-in ballots may be incongruous with the Postal Service's delivery standards," plaintiff Common Cause Indiana, a nonpartisan voter's rights organizations, said in support of its successful lawsuit.
"'This mismatch creates a risk that ballots requested near the deadline under state law will not be returned by mail in time to be counted under your laws as we understand them,'" the postal service said in court documents.
The county sent around 7,300 absentee ballots on Sept. 19, the election board's deadline for mailing applications to voters who had already requested them, Roush said. Already the county is approaching 10,000 ballot applications from voters.
People have applied for ballots earlier during the general election cycle, Roush said, as evidenced by the almost 10,000 requests received by late September. The last day to submit an application for an absentee ballot is Oct. 22.
"This election is different," the clerk said in reference to voters' timeliness in requesting ballots. "We have a lot more time before the election that people can get their ballots in."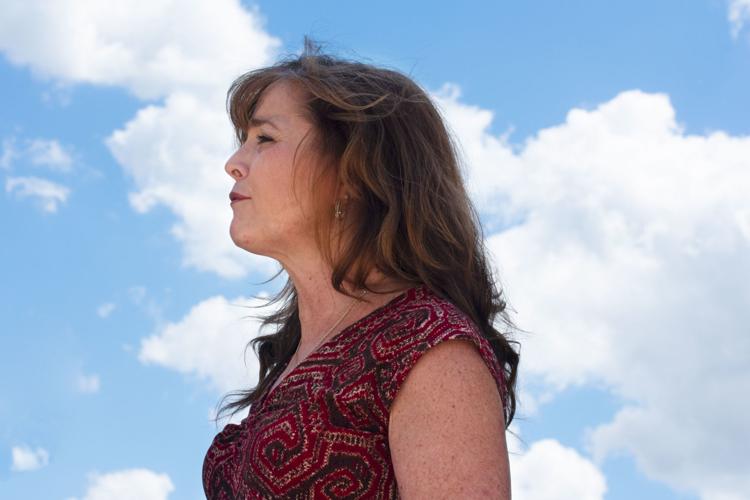 Roush said during a Sept. 24 Board of Elections meeting that hundreds of ballots that arrived before noon on the day of the June primary election slowed down the county's tallying process. The ballots weren't delivered from polls to designated counting centers around the county until after hired counters had been sent home, the clerk said.
"That is what held us up," she said. "We didn't get ballots back until the end of the night, and so I knew we couldn't count them until the next day."
Her adjustment for the general election, she said prior to the new ruling, was to send county workers to collect absentee ballots as soon as the noon deadline arrived. This effort, combined with additional scanning machines used to count absentee ballots, boosted her confidence of a timely count.
"I anticipate we can call it that night," Roush said.
The election likely would not have been called by election night in other states and counties, regardless, but the updated Nov. 13 deadline for counting mail-in ballots now renders the point moot. The clerk did not immediately respond to a request for comment on the new ruling Wednesday morning.
Moreover, USPS has upped its efforts to work closely with the board to ensure timely delivery in Tippecanoe County, Roush said.
Barcodes printed on envelopes for mail-in ballots have been altered for more convenient scanning. A designated USPS worker in Lafayette is the county's point-person for questions and concerns, which provides an inline to the national organization's bureaucracy.
"We now have business-reply mail," Roush added, "and even though it costs more for us, we thought this was a better way to do it."
Even so, the county has encouraged early in-person voting and is strongly considering a "drive-thru" ballot drop-off point to evade potential pitfalls of the mail system. Roush would not say the favored location among election officials, but confirmed it is protected from inclement weather and will likely be open on a weekend in mid-to-late October.
A location for a potential ballot drop-off station might be announced by the end of this week, as the board is set to meet Friday, the clerk said.
Roush sees the drive-thru as a way to immediately improve voter confidence, she said. One may turn in a ballot for oneself, for a member of one's household or for a person from which they've received power of attorney, Roush said. For these last two options, the person delivering the ballot must sign an affidavit affirming who they are and how they obtained the ballot.
"People's confidence is just gone," she said. "This is just to help their confidence, to believe that, yes, their ballot is gonna be counted."