Pam Smith sat in a lawn chair on the corner of Northwestern Avenue and State Street Thursday, one of the busiest areas in West Lafayette, shaded by an umbrella. A hand-scrawled sign taped to the umbrella stand beckoned — "Complete your Census here!!!" — but she didn't have many takers that afternoon.
"Not as many people have needed help filling it out, but that's OK," she said, looking up from her phone. She gestured toward her sign with her hand. "I'm just here as advertising for the census."
And much needed advertising at that, city worker Bryce Patz said: The response rate to the decennial census is always lower in areas dominated by transient college students.
"When you have a population like college students, where they're renting," Patz said, "we knew that we were going to be pushing when students came back in August."
More than four months after census day, the self-response rate sits around 35% in the area surrounding Purdue's campus. In the highly residential north side of West Lafayette, close to 80% of households have responded, Patz added.
Workers such as Smith are infused into communities that need reminding, U.S. Census Indiana Media Specialist Tim Swarens said. This year, as the objective of a "full and accurate count" was thrown into disarray by the pandemic, the U.S. Census Bureau is boosting advertising later than usual.
The self-response period, where people can respond by mail, phone and — for the first time — online, was scheduled to end July 31, Swarens said. The enumerators who walk door-to-door to collect responses from uncounted households faced the same deadline.
But as millions of people shifted their focus elsewhere, the bureau decided to extend the deadline for the self-response period and the enumerators' count to Sept. 30.
"Census takers have now entered the field in Indiana," he said. "In much of the country, they'll enter the field this week. The goal remains to have a full and accurate count."
The self-response rate in West Lafayette at large was 56% as of Friday, according to the census website, 10 percentage points lower than Lafayette's rate. The average rate of response in Indiana was 67.4% up to Friday.
In the 2010 census, the self-response rate in West Lafayette finished at 68.1%, leaving enumerators to visit more than a quarter of households around the city.
Enumerators will begin a large push to visit households and apartments of Purdue students in about two weeks, Patz said, as classes are set to begin Aug. 24.
Patz acknowledged that homeowners and renters might be warier than usual to have strangers approaching their door, given the airborne spread of the virus. But "they still have to do their jobs," he said. "They will be standing 6 feet away as they go through these prompts."
By law, enumerators have to hand a sheet detailing privacy rights to each census respondent, but contact stops there. Workers must wear masks and have been trained on the threat of standing too close to others, Swarens said.
Despite the unfortunate timing, the census must be collected, he said. Every 10 years, the count determines how hundreds of billions of federal dollars are allocated to social services, infrastructure and education. Population data dictates how many members each state is allotted in the U.S. House of Representatives, and forms the basis for redrawn congressional districts.
And until Sept. 30, Patz said, people can protect themselves and enumerators from unwanted in-person visits: Respond online, by phone or by mailing in a questionnaire.
"That is the safest route, doing self-response," he said. "That way, no one has to go around knocking on doors."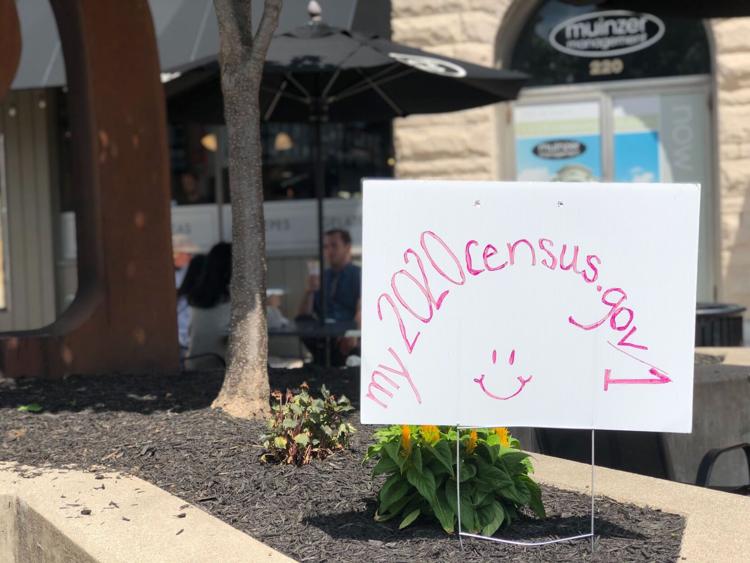 Respond to the census online at my2020census.gov.