Hispanic residents of Tippecanoe County are contracting the coronavirus at a rate at least three times higher than their proportion of the population, health officials said this week.
Census data shows people who identify as Hispanic or Latino make up less than 9% of the county's population, yet health officer Jeremy Adler said during a press conference Wednesday that 22.2% of the county's positive cases are in the Hispanic community.
Even so, the proportion of cases among Hispanic people is understated, nursing supervisor Khala Hochstedler said.
In nearly 33% of cases in the county, the Indiana State Department of Health does not record the ethnicity of positive carriers, filing them into the "unknown" category. Likely a third of those unknown cases are among Hispanic people, Hochstedler says, meaning one of three carriers in Tippecanoe County is Hispanic.
"A lot of those unknowns are actually Hispanic people," she said. "So it's actually higher than what it sounds. This past week, over half of the new cases reported were Hispanics."
Adler said the health department has sent officials to Mexican grocery stores and churches with many Hispanic congregants in Lafayette to inform the Hispanic population of the uptick. Store owners are posting flyers written in Spanish to educate customers about the common symptoms of the virus and where they can be tested for free, regardless of whether they're experiencing symptoms.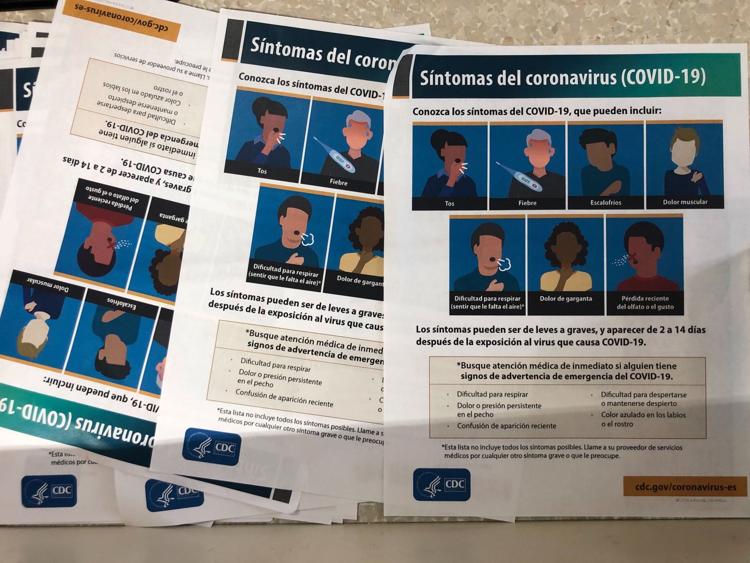 At Lafiesta Produce Market, owner Adar Perez said members of the Tippecanoe County Health Department visited Tuesday, bringing flyers he's since posted on the entrance to his store. One flyer shows a pie chart, the yellow slice highlighted to show that more than "one in five positive cases of COVID-19 in Tippecanoe County are in the Hispanic community," written in Spanish.
A rectangular Plexiglas shield hangs from the ceiling to separate customers from the cashier, which Perez said he hung when the pandemic ramped up in late March. He pointed to blue X's taped onto the store's tile floor near the cash register and freezers to indicate he's been telling customers to stand several feet apart, with mixed success.
But he and his wife, the cashier, weren't wearing masks, and he said he prefers not to start trouble with customers who don't want to wear face coverings. He worries enforcing a requirement to wear masks will deter customers from shopping at his store, which he's owned for 14 years.
"No, I never ask because I don't want to make trouble and say, 'Hey, what are you doing?'" he said. "It's a personal thing."
Adler and other health officials have described masks and face coverings as the most effective tools to use to combat community spread of the virus, especially in areas where people cannot maintain six feet of distance. The Centers for Disease Control and Prevention has said the most common form of spread is when respiratory droplets are emitted as people talk, laugh or sneeze in public settings.
Owners of other Mexican grocers in Lafayette near Sagamore Parkway, La Chiquita and La Tapatia, confirmed the health department had visited.
La Chiquita did not post flyers warning of the virus's spread, but owner Refugio Estrada said he and customers typically wear masks, and no more than six people are in his store at once. He's laid down a slab of cardboard to force customers to stand six feet away from his counter, and he stands behind a square shield of plastic he installed in March.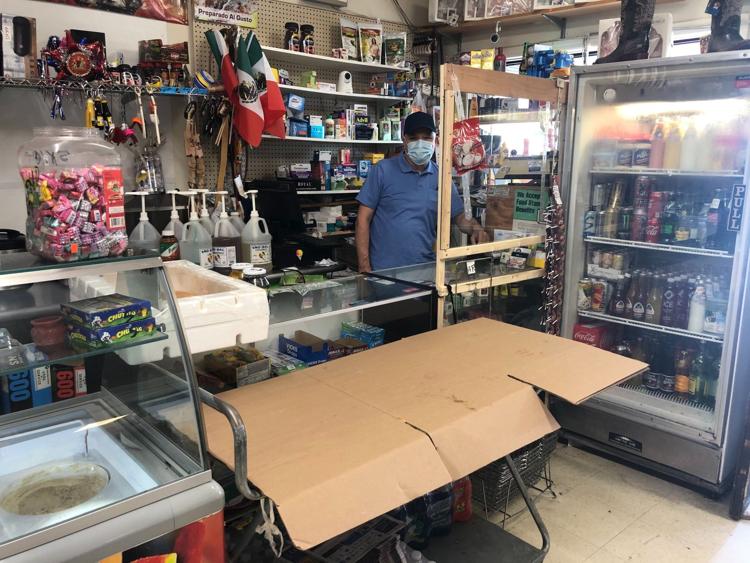 Estrada said before this week's visits from the health department, he was unaware the virus was spreading more quickly in the Hispanic community. No one he knows has contracted COVID-19, he said.
La Tapatia posted a handmade sign on the door that reads, in Spanish, "For your health! Only one person per family may enter. Please maintain one meter of distance." The store is cramped, with low ceilings and tight aisles, owner Jose Munoz said, so he and his employees have worn masks since March.
"We're doing our best to try to tell people to stay apart," Munoz said, "but sometimes it's hard."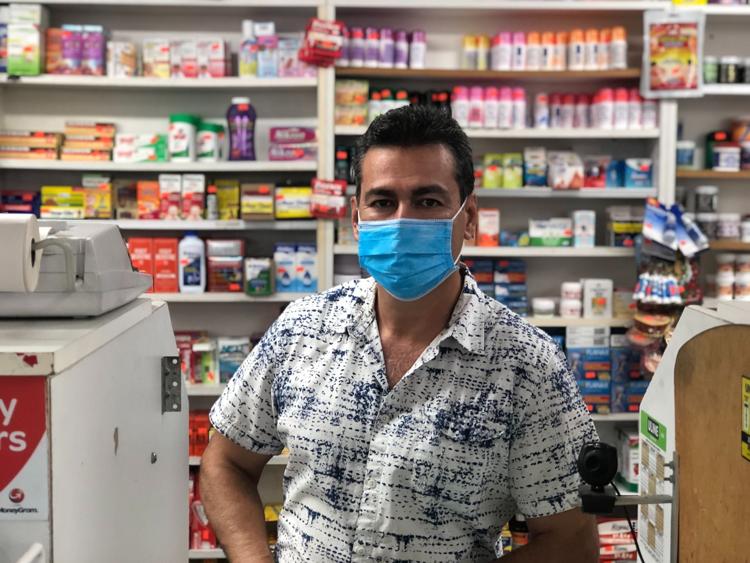 He said most customers wear masks, but as the summer's progressed, he's noticed people have grown more relaxed. La Tapatia primarily uses Facebook to connect with customers, a platform he thinks the health department could benefit from using to reach Spanish-speaking community members.
"They should use some type of advertisement on Facebook, because right now everybody's on Facebook," he said. "Facebook would be a good way to communicate to the Hispanic community."
Instructions for being tested from Monday to Friday at 3600 S. Ninth St. in Lafayette, the Indiana State Department of Health's free testing site, are posted on the county health department's website in both English and Spanish.