Luka the 4-year-old husky loves all of his toys, but his favorite is a hollow rubber bone his owner periodically fills with sprayable cheese. Except for a brief stint of giardia and asymptomatic Lyme disease, he is in good health.
Karen Friedman, his owner, walks him several times a day so the "10-mile-a-day dog" doesn't become too rambunctious.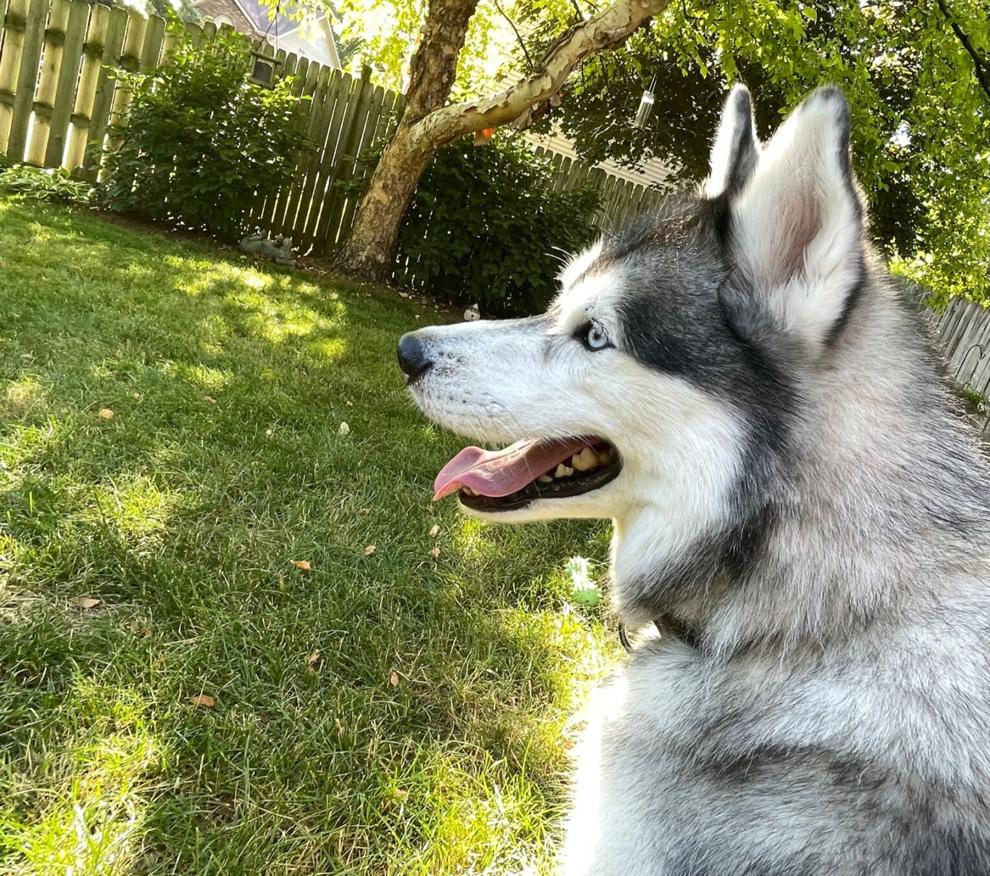 Each year, the Purdue employee reports all of these details to the Dog Aging Project, a long-term, longitudinal study examining the effects of aging in domestic dogs.
The non-interventional study collects survey data from more than 40,000 dog owners from around the country. The largest study of domestic dogs ever conducted, its primary goal is to discover how domestic dogs can be healthier and live longer. Friedman enrolled Luka in the study when he was 2 years old.
The program is free, and most "citizen scientists," or the dog owners reporting on behalf of their furry friends, never have to leave their hometowns. When they first nominate their dog, owners fill out a survey covering health, favorite toys, diet, exercise and a variety of other factors.
"There's 10 sections to fill out, which takes a couple of hours," Friedman said. "Then every year we update his information."
Luka's vet also sends his medical records to the Dog Aging Project.
Friedman said that when she and her husband first picked up Luka from the airport when he was a puppy, he was "small and round, an absolute tank of a dog." She said like all huskies, Luka was easy to train and was housebroken within days.
But when huskies decide that they don't want to follow a particular instruction anymore, they won't. Although Luka is excellent at sitting for treats, he is less excellent at lying down on command.
"When I tell him not to jump on people, he just won't hear me," Friedman said.
Luka is eager to voice his opinion. When he jumped on a reporter to deliver a kiss and Friedman told him to get down, Luka looked her in the eye and grumbled.
Luka was invited to participate in a genetic study as part of the Dog Aging Project. All Friedman had to do was provide them with a saliva sample using a postage-paid kit.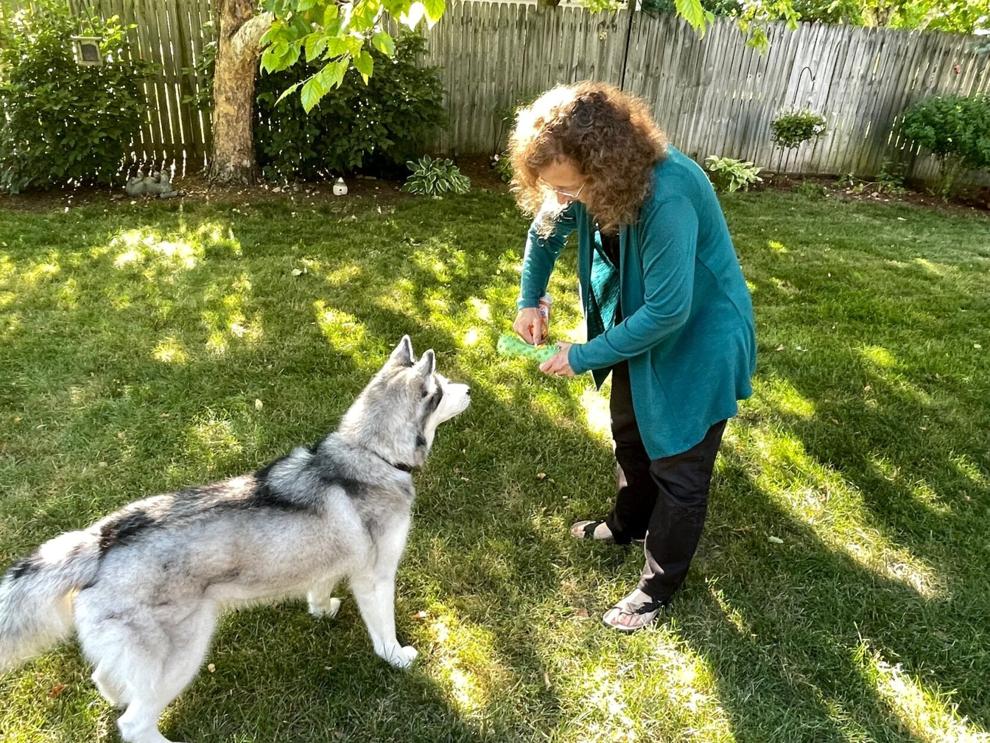 Dawn Ogas, also a Purdue employee from West Lafayette, enrolled her 9-year-old dog, Bingo, in the project specifically for the free genetic testing. Bingo is a large, mixed breed dog, who is apparently 53% husky.
A pamphlet she was sent after Bingo's genome was mapped is full of colorful infographics that attempted to predict Bingo's height, fur pattern and color based only on his genes.
Ogas said she enjoys being part of the Dog Aging Project. "Their website is fabulous and their emails are always so clear," Ogas said. Project researchers email participants reminding them to fill out their questionnaires at the end of each year in a way that is "not annoying."
She adopted Bingo when he was 6. Ogas said Bingo adjusted to life with her and her family almost immediately, revealing his personality as a "weird" dog.
Bingo's favorite foods are vegetables, especially cucumbers and peppers. If he doesn't like his food, he will attempt to bury it in the carpet. He is not scared of vacuum cleaners or thunder but is terrified of kitchen cupboards when they are opening or closing.
As Ogas described him, Bingo spent about five minutes running in circles around her patio set.
"He has the whole big back yard to run around but he just wants to run around the chairs," Ogas said.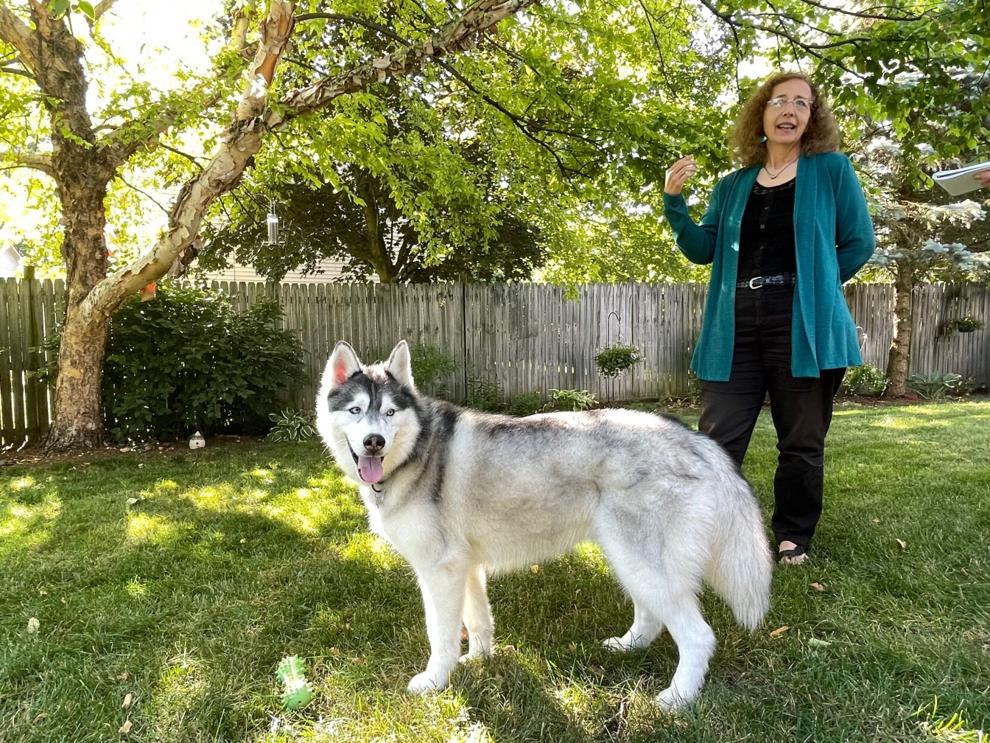 After Bingo was finished with his laps, he went to sleep in the grass.
Ogas enrolled Bingo in the Dog Aging Project soon after adopting him.
"The amount of data they're collecting is immense. They're hoping that some of those learnings might actually help make humans live longer or better," Ogas said. Learning from man's best friends
"You can actually study the biology of aging about seven to 10 times faster in dogs than you can in people," said Dr. Matt Kaeberlin, one of the founders and researchers based at the University of Washington.
"Companion dogs share our environment, and that's something we really can't capture in the laboratory," Kaeberlin said.
Four years into the project, patterns have begun to appear in the data. For example, they found that restricting the amount of calories dogs consume can lengthen their lifespan. But Kaeblerin said this may not be realistic for dogs or humans.
"If you really think about the consequences of restricting your calories 30% below what is currently recommended of typical daily caloric intake, there are some pretty significant risks that go along with that," Kaeberlin said. "And most owners would not be comfortable doing that to their dogs."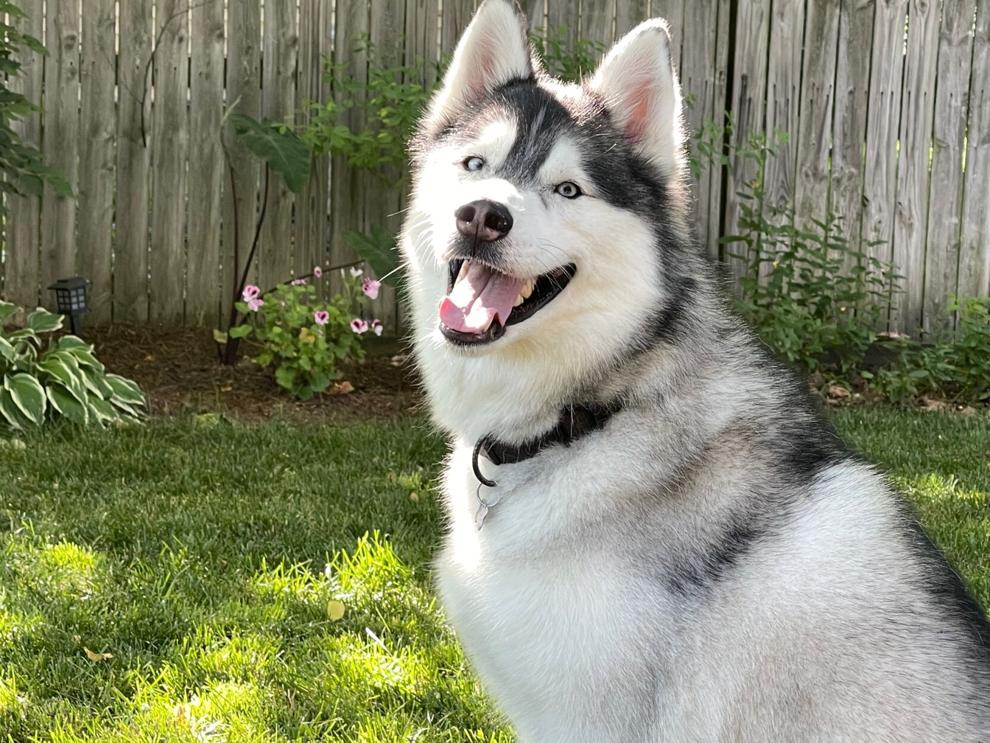 Calorie restriction can cause organisms to live longer because of a protein called mTOR, which regulates autophagy. Autophagy is the process by which cells break down damaged proteins which release chemicals that contribute to the negative effects of aging.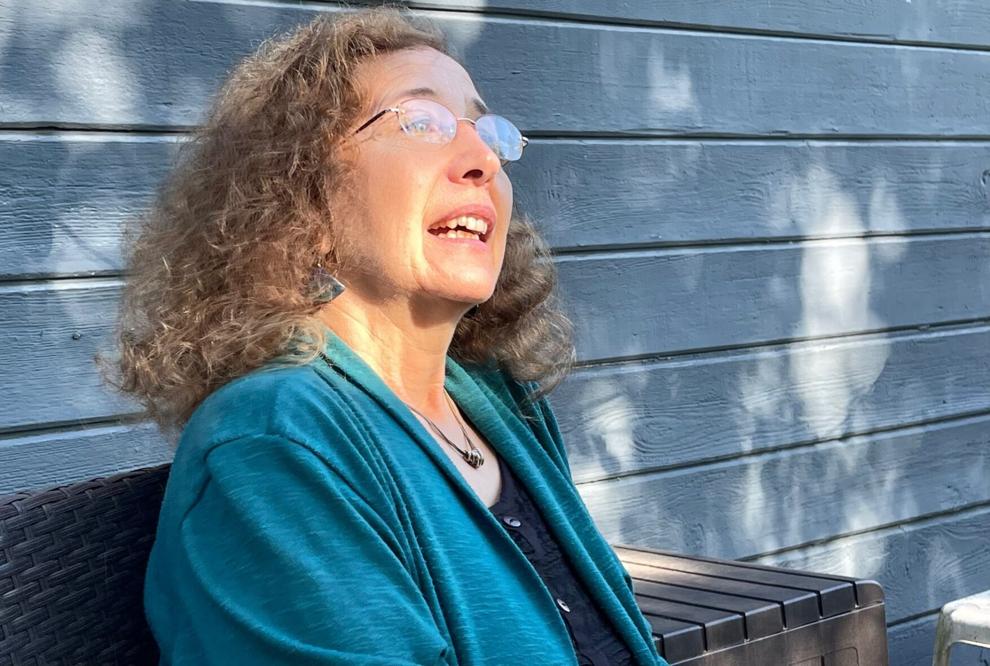 Kaeberlin said when there are fewer nutrients in the body, mTOR decreases, and autophagy increases. When autophagy increases, inappropriate immune responses decrease. Rapamycin is a drug that mimics this process. While it has been used in humans to prevent organ transplant rejection, it has also been shown to extend the lifespans of mice and worms.
"If we give rapamycin to different organisms, different animals, we increase lifespan and seem to delay a lot of the functional declines that go along with aging," Kaeberlin said.
A select group of dogs have been selected to study rapamycin as part of the project. Some of the dogs will be given a placebo pill, while others will be given the actual drug. Neither the owners nor the researchers will know which dogs are on the placebo until the study is completed.
To be eligible for the rapamycin study, dogs have to be at least 7 years old and between 40 and 110 pounds. Kaeberlin said the upper limit is in place because older dogs age faster.
"I'm hopeful that rapamycin will work, but even if it doesn't, I think this has set the example for what others can do," Kaeberlin said. "You can actually engage dog owners to participate in a community science project. There's enthusiasm for it. You can do this kind of a clinical trial."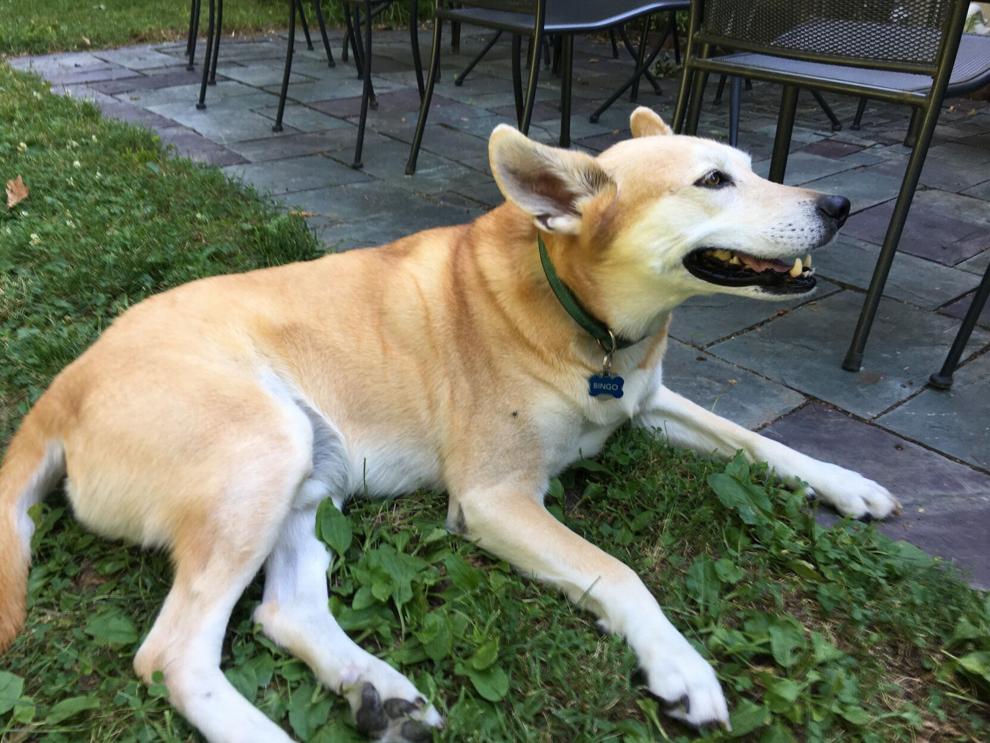 Kaeberlin said safety has been his top priority.
"In many ways, companion dogs are like our children," said Kaeberlin, who has a 13-year-old German shepherd named Dobby "because of his ears." "When you think about designing a clinical trial like this, it has a lot of parallels with pediatric clinical trials."
Audrey Ruple, an assistant professor at Virginia Tech and another founder of the project, said larger dogs tend to live shorter lives because they have a faster cellular turnover rate. Ruple was an assistant professor of epidemiology and a veterinary epidemiologist at Purdue when she helped design the Dog Aging Project beginning in 2014. Watching the pack
The data Kaeberlin and his team of more than 80 researchers around the country is open-source, meaning other scientists are invited to examine it and draw conclusions of their own. Participating dog owners are kept in the loop through the Dog Aging Project's website, which has both a blog and a forum for members of "the dog pack."
The blog provides both research updates and advice for dog owners, especially those with elderly dogs.
One blog post recommends owners take their aging dogs to the vet every six months because it is the equivalent of a senior citizen visiting the doctor every three years. Another listed techniques for making owners' homes more accessible to elderly dogs who are developing mobility issues, such as placing area rugs over slippery floors and keeping their nails trimmed.
Friedman said huskies have a lifespan of 10 to 15 years. Her last husky, Tasha, died when she was 12.
"She still wanted to go out and walk until the day before, so we could tell something was wrong when she didn't want to walk," she said, watching Luka wander around in the bushes. "It turned out she had a tumor in her heart and those are not easily detected until they burst.
"She had to be put down that day, just out of the blue," she said. "The heartbreak of having them, it's just heartbreaking. If you want them in your life, you know that you've got 10 or 15 years with them."
Ruple's purebred great dane, Bitzer, died when he was 9, of osteosarcoma, a cancer. She said she hopes the data generated through the Dog Aging Project can be used to prevent cancers.
Ruple now has a 14-week-old poodle named Winston.
The data can help scientists identify factors, such as genetics, that might lead to health problems. For example, a blog post on the Dog Aging Project's website said Bernese mountain dogs are 225 times more likely than other breeds to be affected with a cancer called malignant histiocytosis.
Luka is Friedman's fourth husky. Friedman adopted Luka within a few months.
"We don't last long between dogs," Friedman said. "Luka broke up the sadness."
Friedman said she intends to enroll her future dogs in the project, too.
Ruple said the project is still accepting dogs of any age, but puppies are preferred so that they can be followed throughout the full span of their lives. Potential pack members can register at dogagingproject.org.
"I think it's a great program," Friedman said. "Dogs give us so much. If we get another six months or a year out of our time with them, I think that's worthwhile."