3/12/23 Big Ten Tournament, No. 1 seed Purdue 67, No. 10 seed Penn State 65
Todd McKechnie | Photos Editor
Purdue (28-5, 15-5 Big Ten) advanced to the Big Ten Championship finals against the Penn State Nittany Lions (22-12, 10-10 Big Ten) on Sunday at the United Center in Chicago, Illinois. Senior guard David Jenkins Jr. and freshman guard Fletcher Loyer both hit shot-clock beating 3-pointers in the first half, while junior center Zach Edey racked up 15 points in 15 minutes of play with seven rebounds.
In the second half, junior center Zach Edey again led with 15 points, while going 5-5 from the line, a perfect run to match freshman guard Braden Smith and junior guard Brandon Newman's 2-2 free-throw shooting.
While the Nittany Lions shot 93 percent to Purdue's 65, that was not enough to counteract Purdue's 38-31 rebounding thanks to 7'4" center Zach Edey. 
Purdue will play in the first round of the NCAA Men's Division 1 Basketball Tournament in Columbus, Ohio, this week against either Texas Southern or Farleigh Dickinson.
3/12/23 Big Ten Tournament, Zach Edey tips off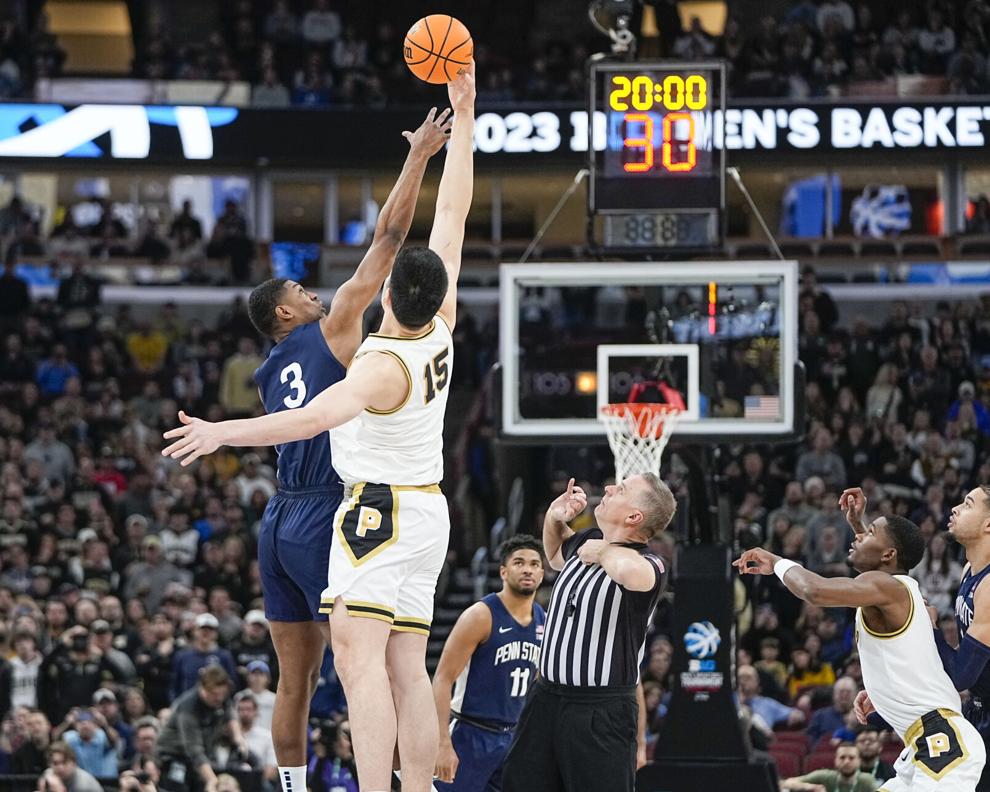 3/12/23 Big Ten Tournament, Fletcher Loyer guards
3/12/23 Big Ten Tournament, Braden Smith expresses frustration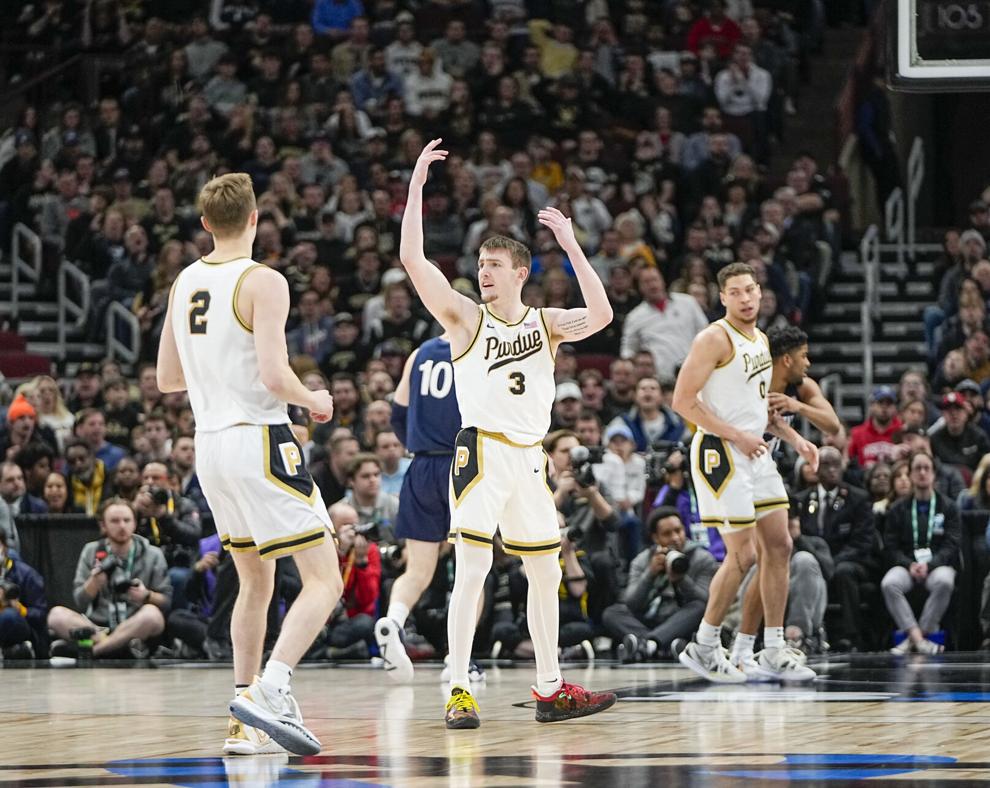 3/12/23 Big Ten Tournament, Brandon Newman shoots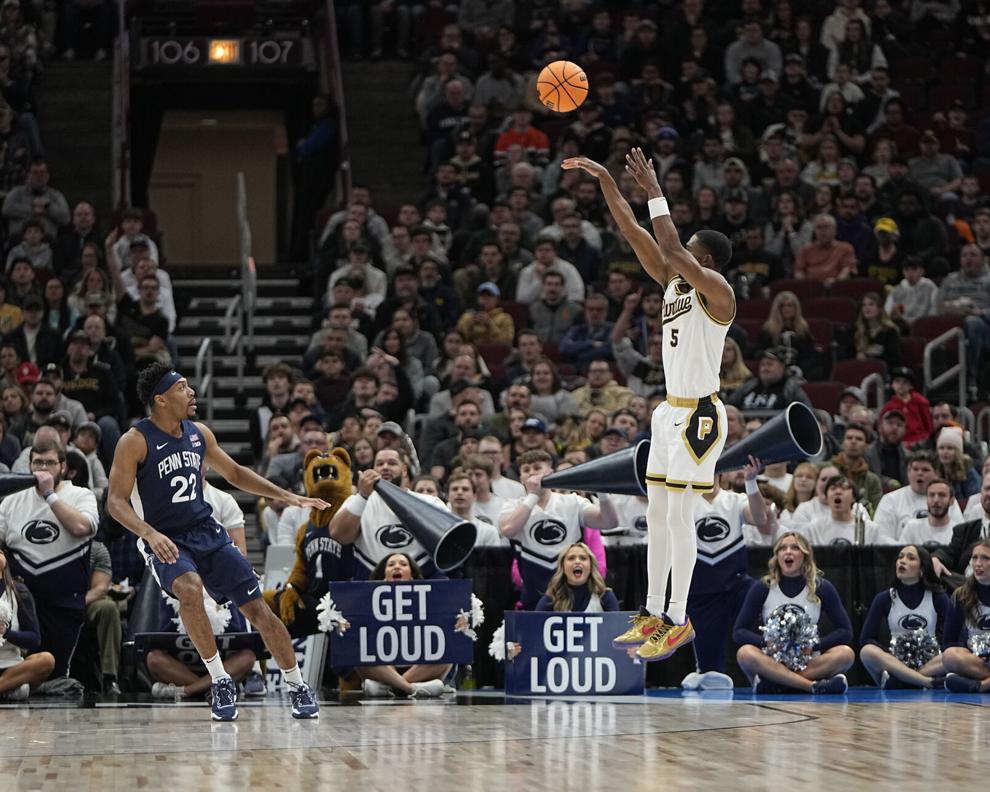 3/12/23 Big Ten Tournament, Zach Edey rebound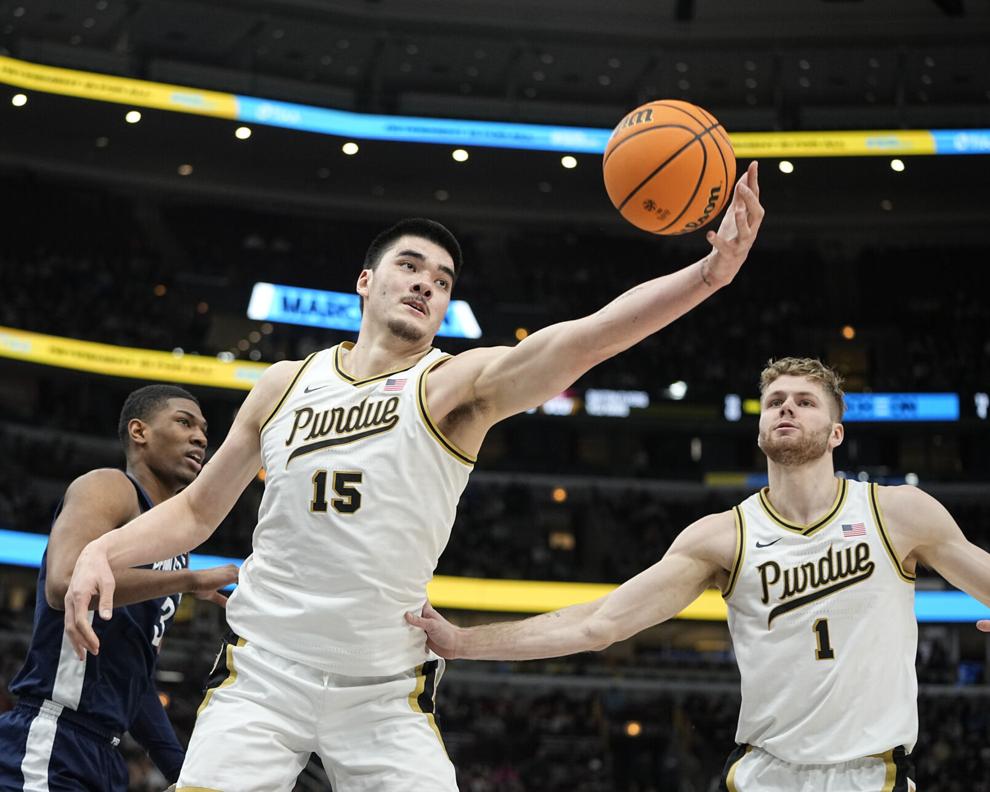 3/12/23 Big Ten Tournament, Ethan Morton defends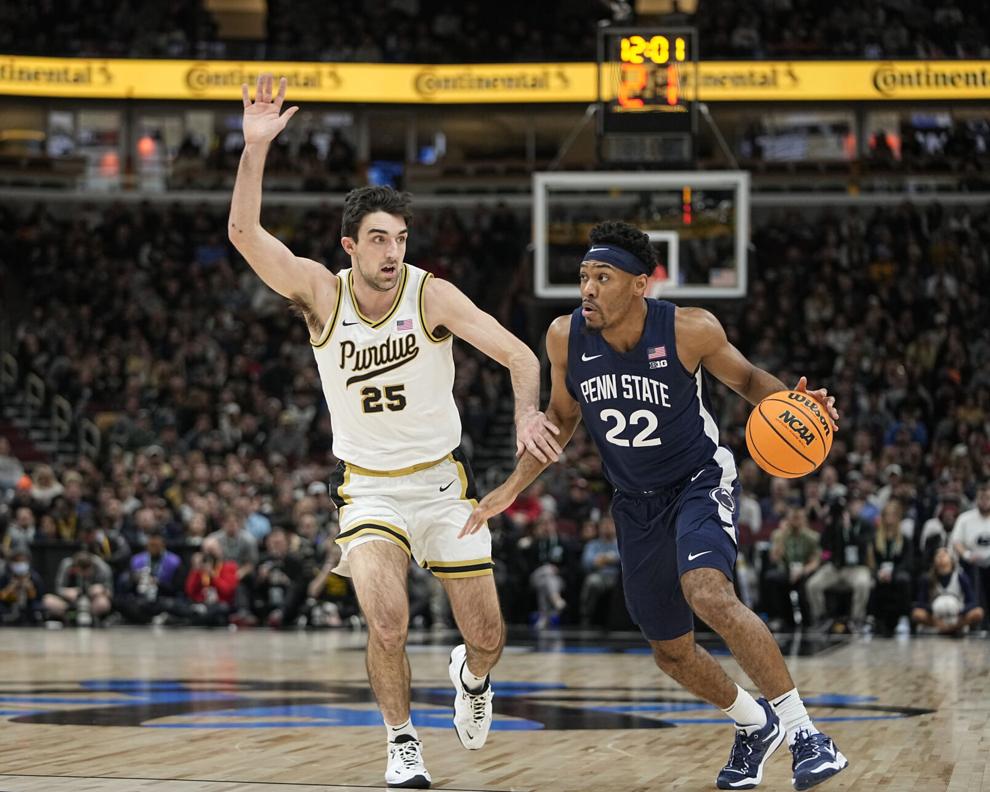 3/12/23 Big Ten Tournament, Matt Painter points
3/12/23 Big Ten Tournament, David Jenkins Jr. 3-pointer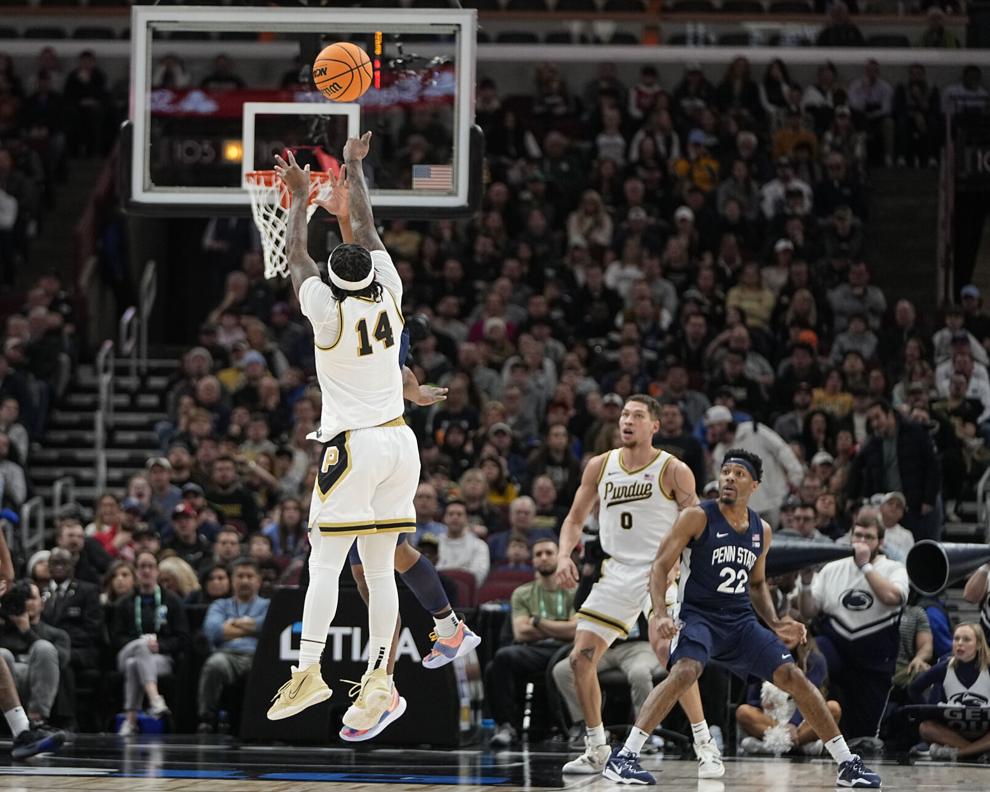 3/12/23 Big Ten Tournament, Mason Gillis, Fletcher Loyer celebrate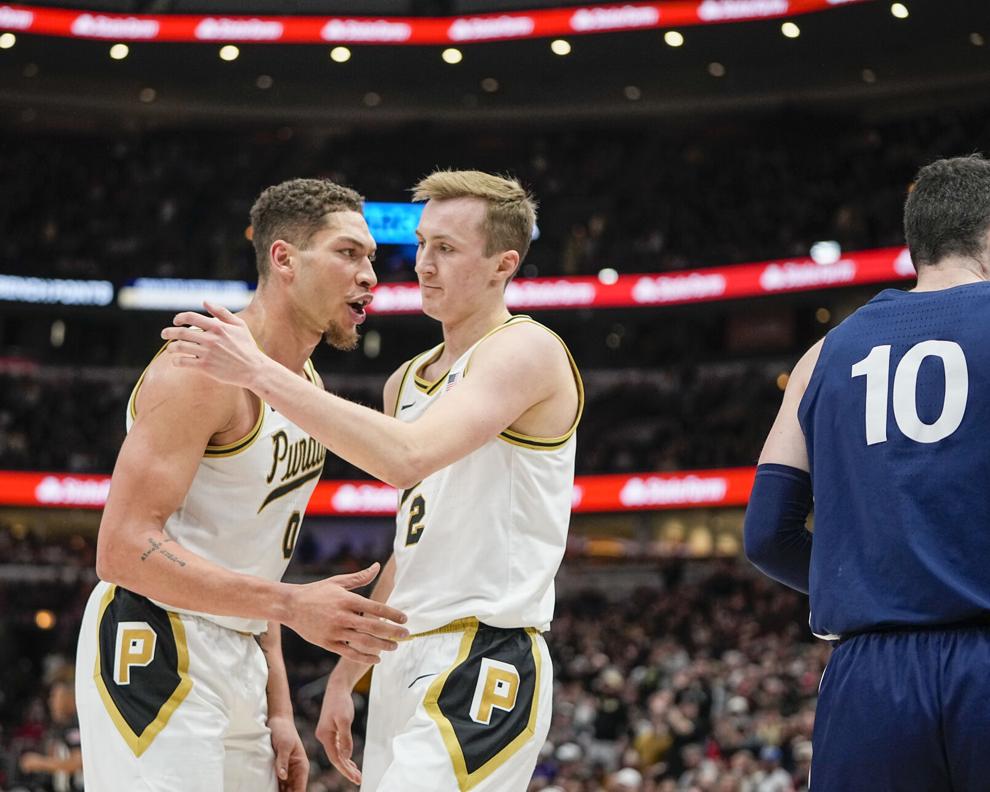 3/12/23 Big Ten Tournament, Mason Gillis shoots
3/12/23 Big Ten Tournament, Zach Edey layup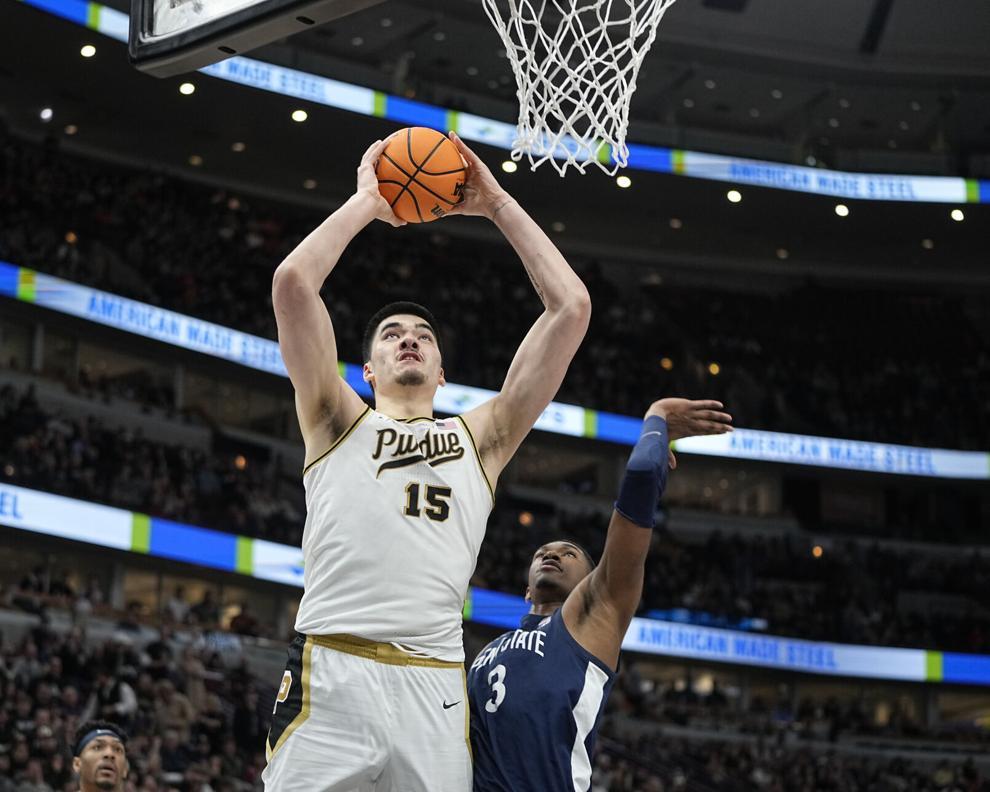 3/12/23 Big Ten Championships, Matt Painter at timeout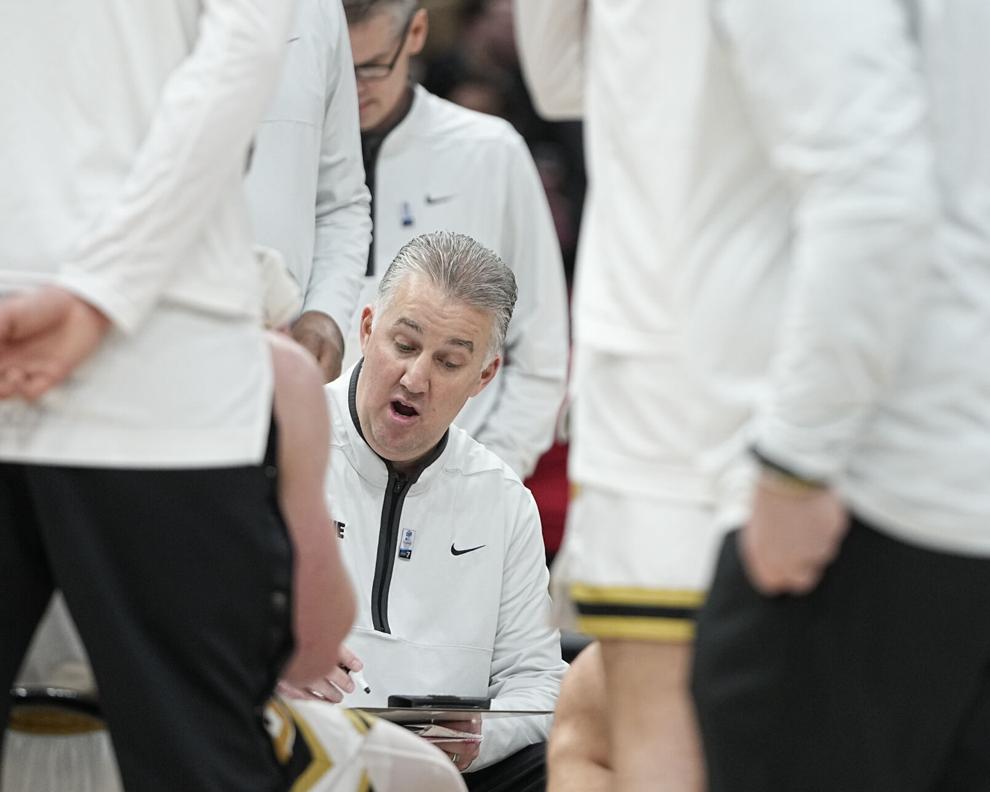 3/12/23 Big Ten Championships, Braden Smith dribbles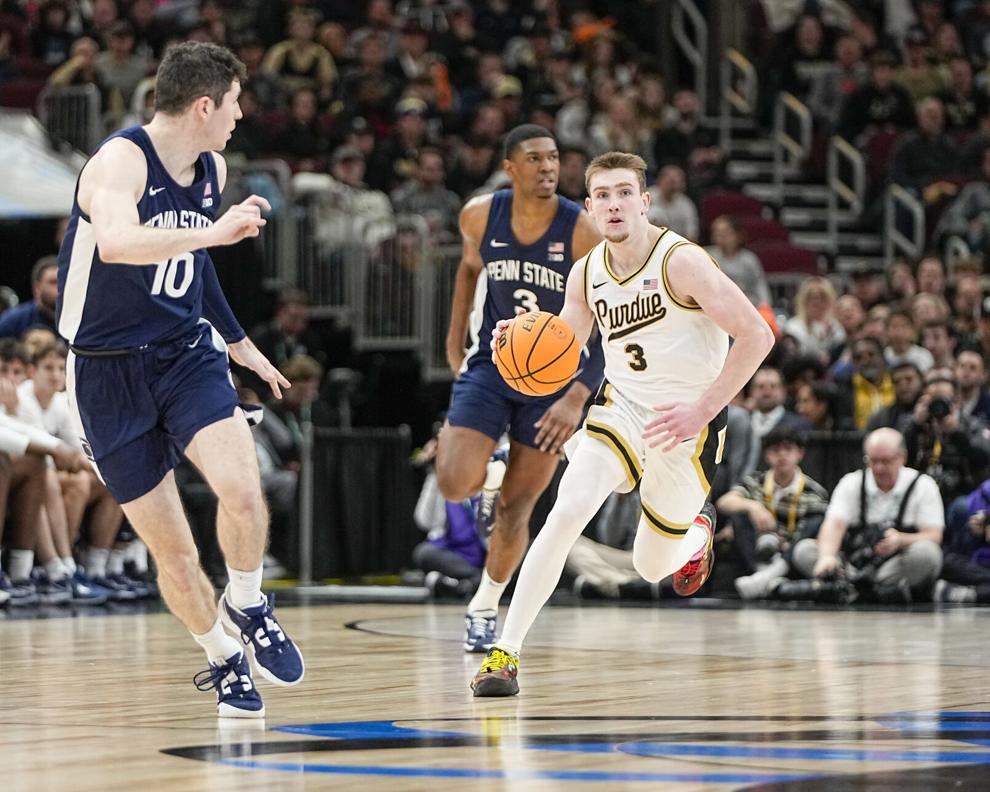 3/12/23 Big Ten Championships, Caleb Furst scores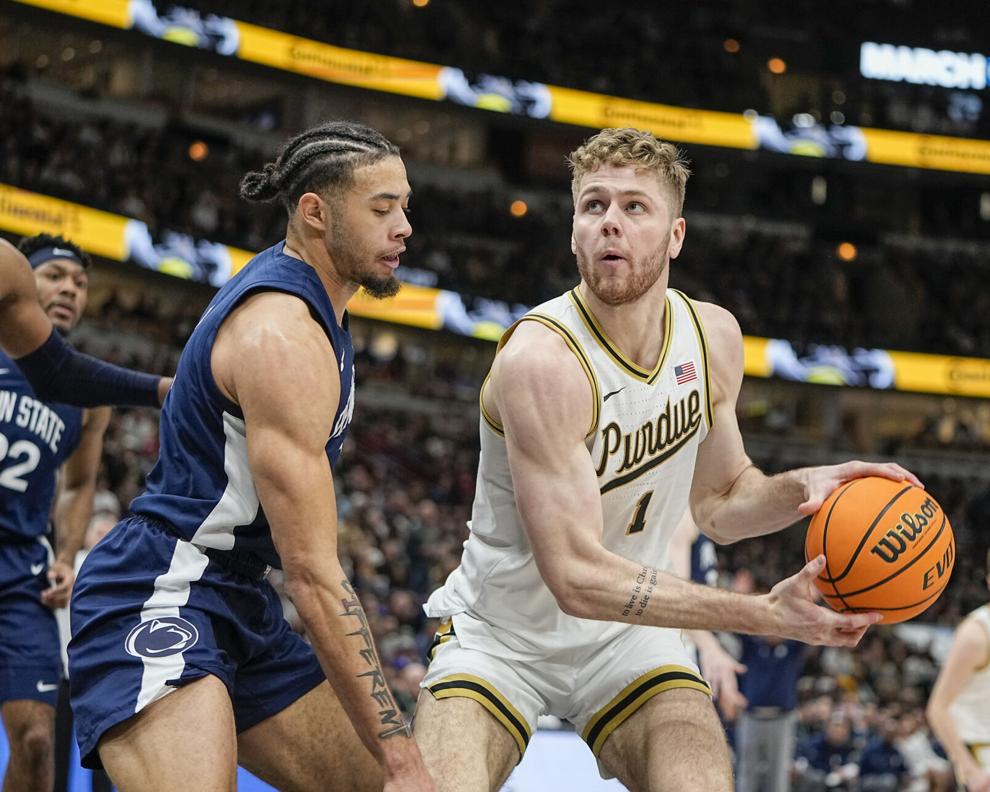 3/12/23 Big Ten Championships, Zach Edey in paint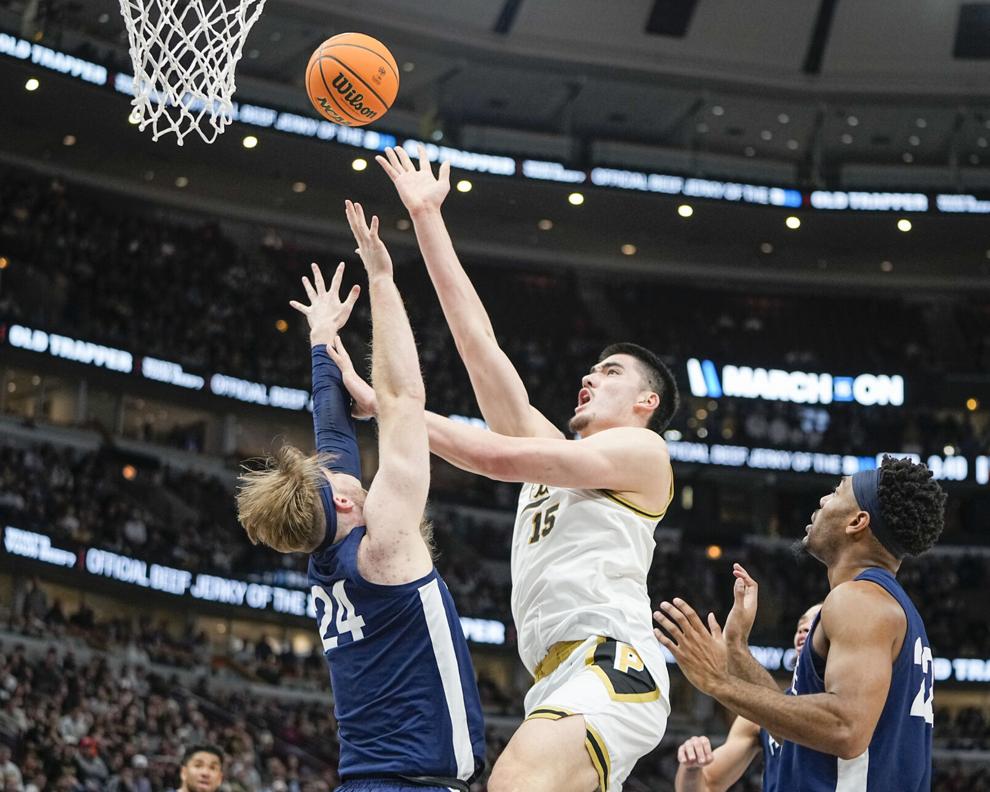 3/12/23 Big Ten Championships, Brandon Newman celebrates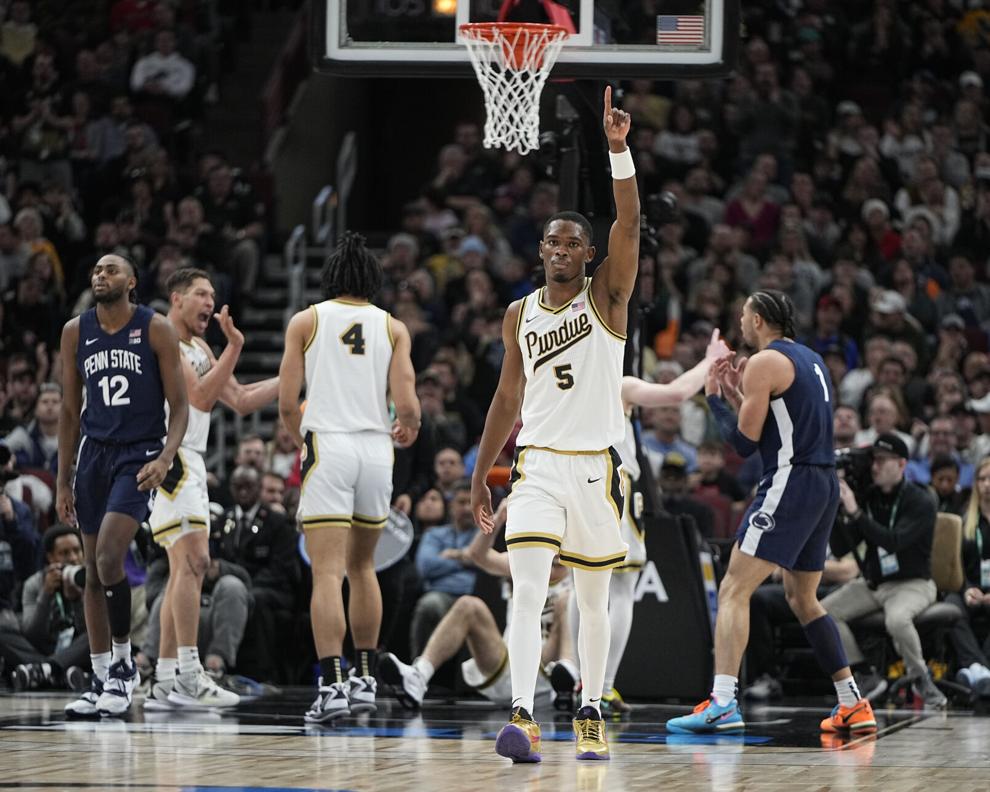 3/12/23 Big Ten Championships, Fletcher Loyer shoots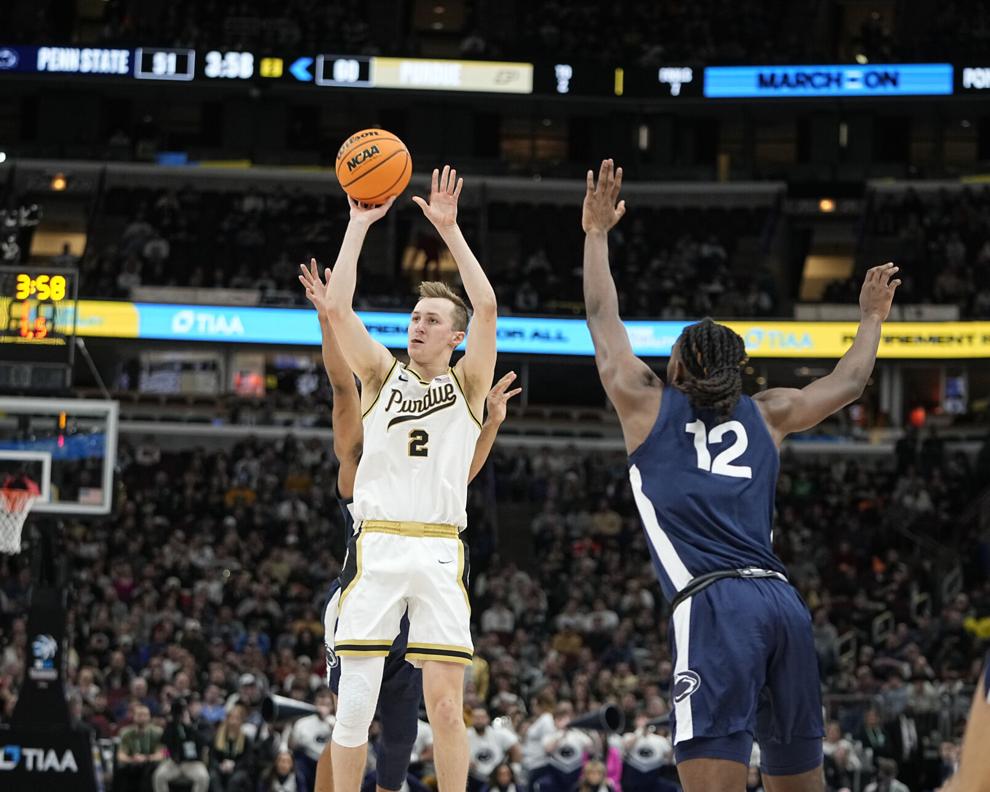 3/12/23 Big Ten Championships, Fletcher Loyer free-throw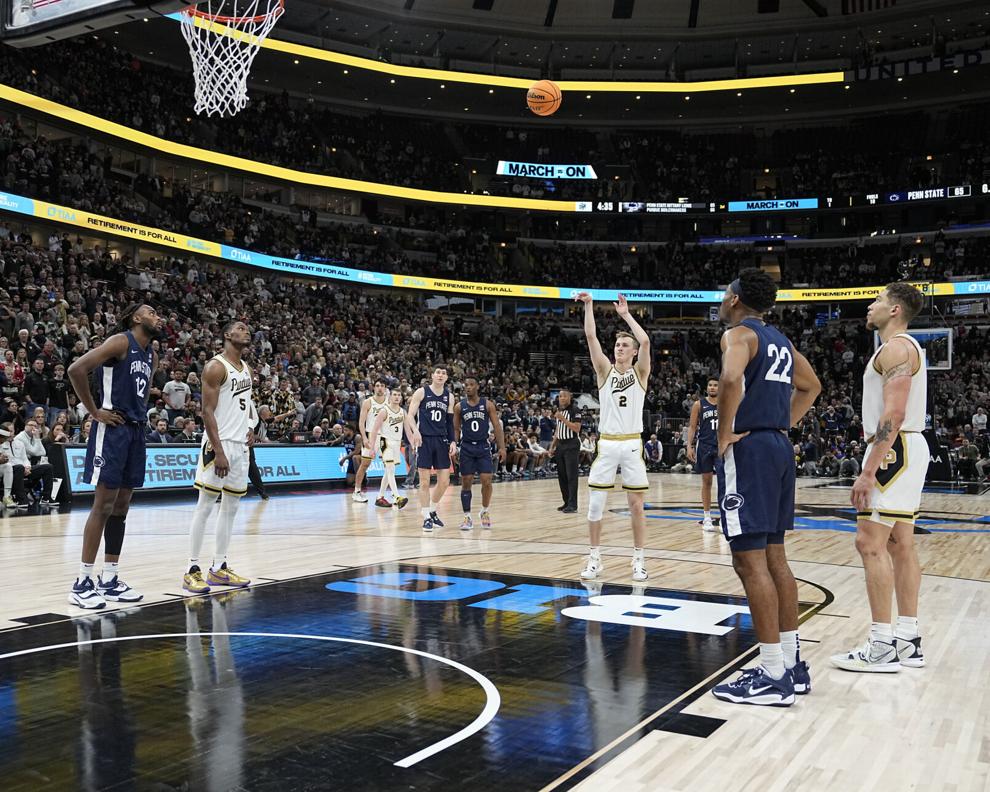 3/12/23 Big Ten Championships, Mason Gillis corner shot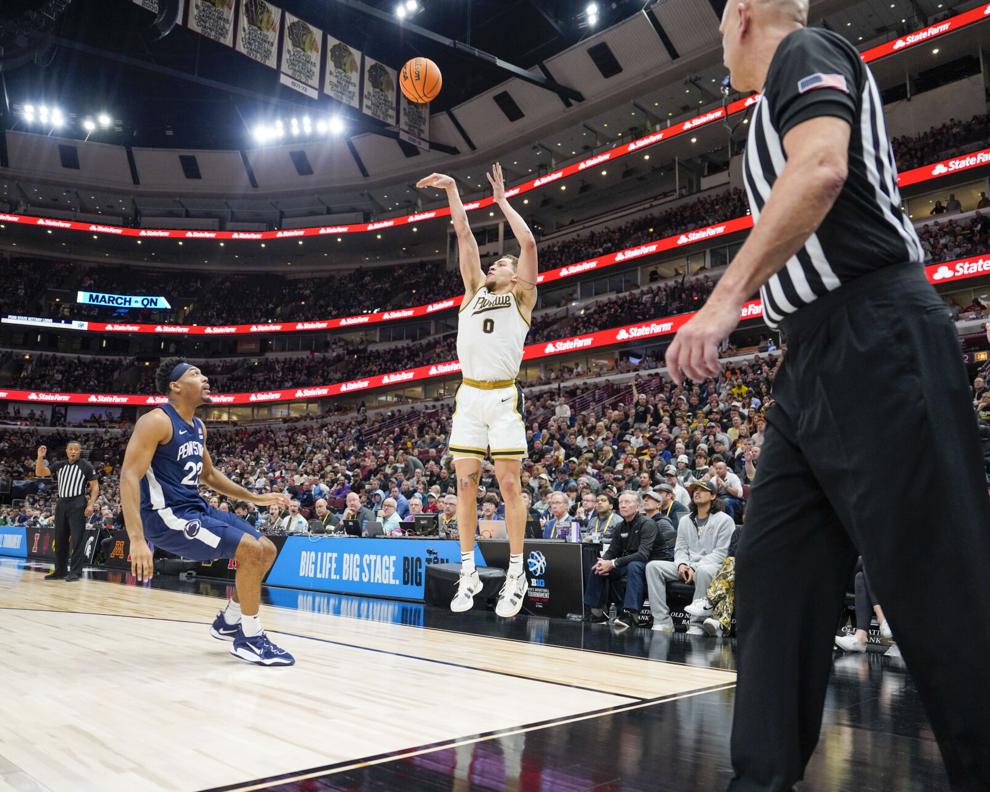 3/12/23 Big Ten Championships, Braden Smith and David Jenkins Jr. embrace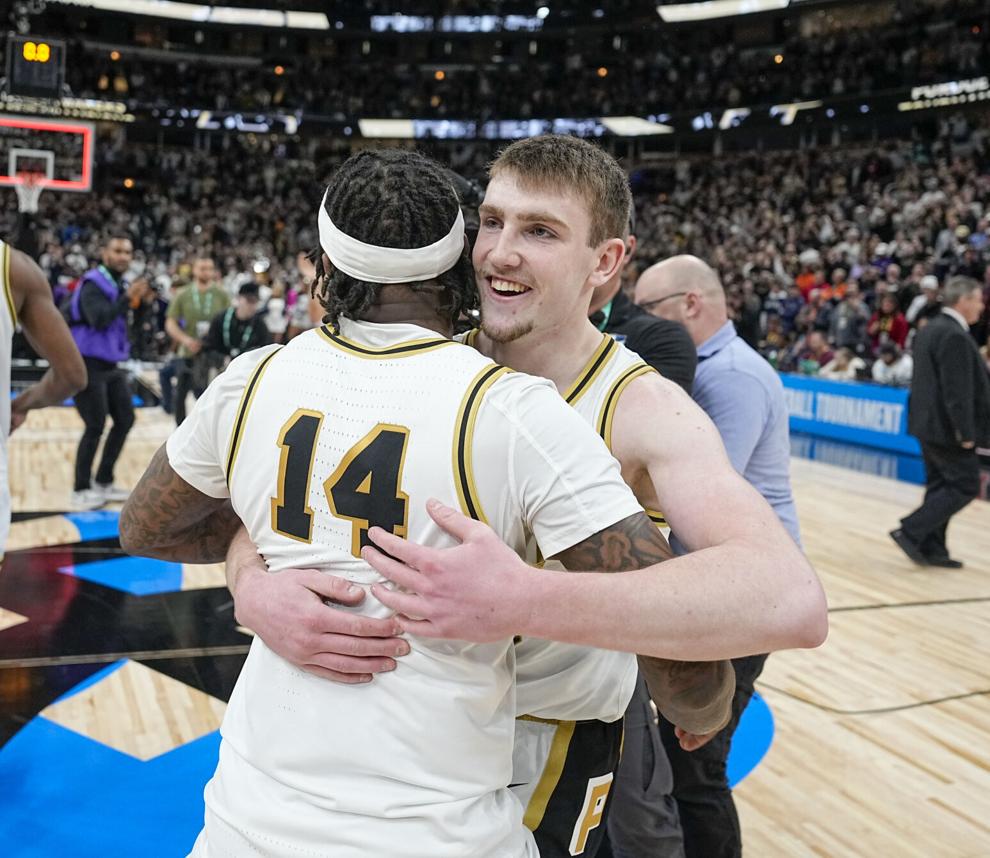 Tags
As featured on
CHICAGO, Ill. – David Jenkins Jr. has brought leadership to his team all season. But in the …