11/20/22 Purdue 77, Indiana State 54
David Hickey and Jade Larrison | Senior Photographer and Staff Photographer
The Purdue women's basketball team (4-0) built momentum a halftime lead,  35-31 to a blowout win, 77-54 against Indiana State (2-1) on Sunday.
After falling behind 28-25 halfway through the second quarter, the Boilermakers finished the game on a 52-26 point run to put away the Sycamores.
The Boilermakers were led by fifth-year guard Cassidy Hardin with 18 points. Senior guard Jeanae Terry did not score but had 12 assists and 6 rebounds. Three other players scored double digits including fifth-year guard Lasha Petree (17 points),  junior guard Madison Layden (10), and sophomore guard Jayla Smith (10).
Purdue hit 16 of 24 free throws while Indiana State was 6 of 8 from the line.
Purdue plays next in the three-game tournament the Cancun Challenge as it travels to Mexico to play against Harvard, Florida State, Oklahoma State over Thanksgiving Break.
11/20/22 Indiana State, Cassidy Hardin scores 3-pointer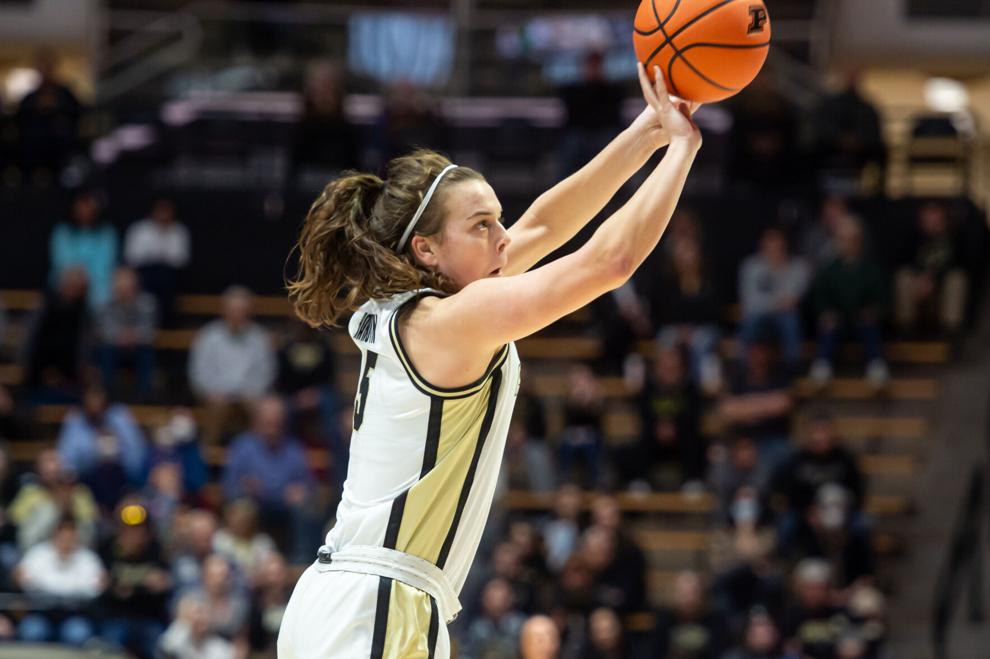 11/20/22 Indiana State, Jayla Smith lays up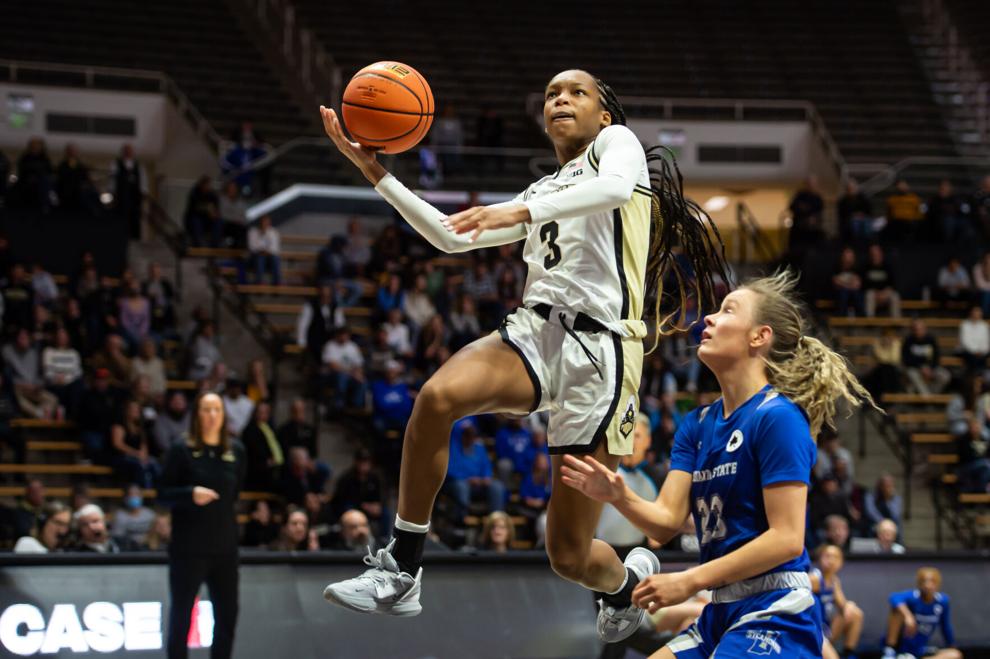 11/20/22 Indiana State, Jayla Smith dribbles by defender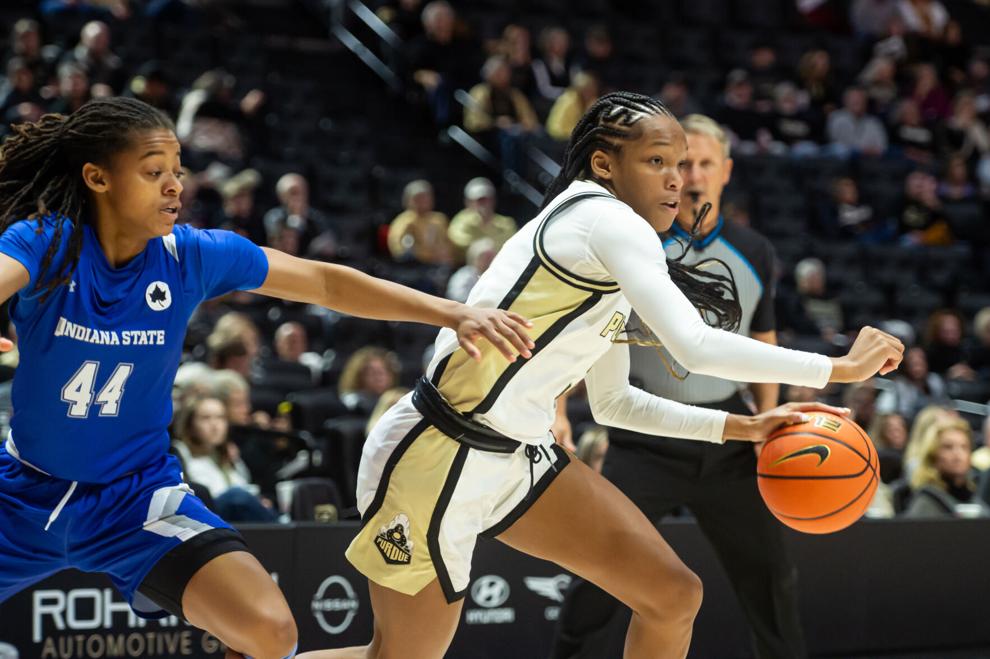 11/20/22 Indiana State, Ava Learn drives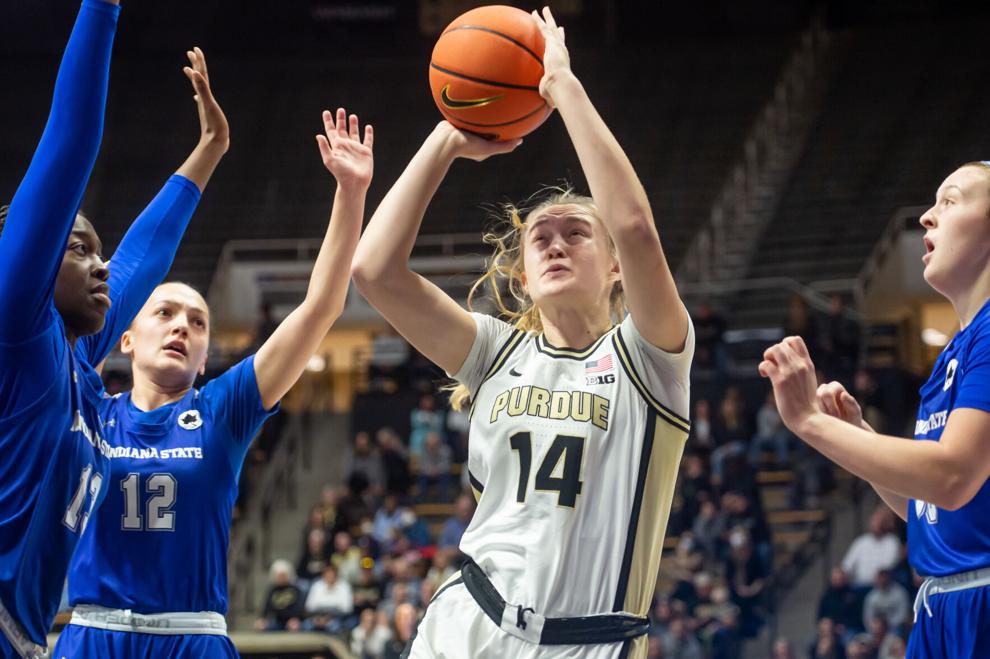 11/20/22 Indiana State, Lasha Petree shoots over defenders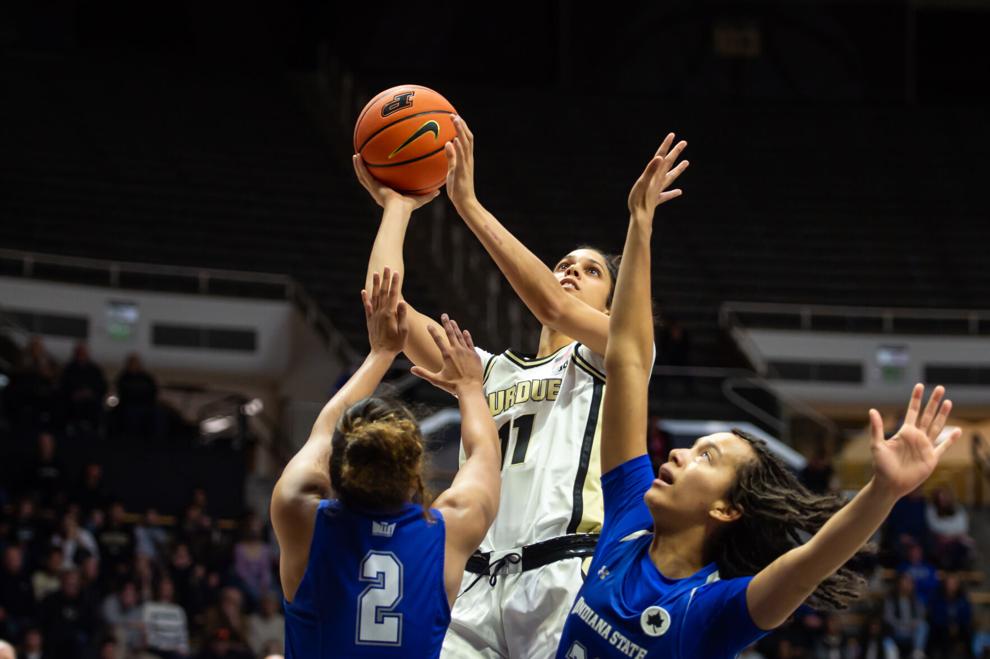 11/20/22 Indiana State, Katie Gearlds, Caitlyn Harper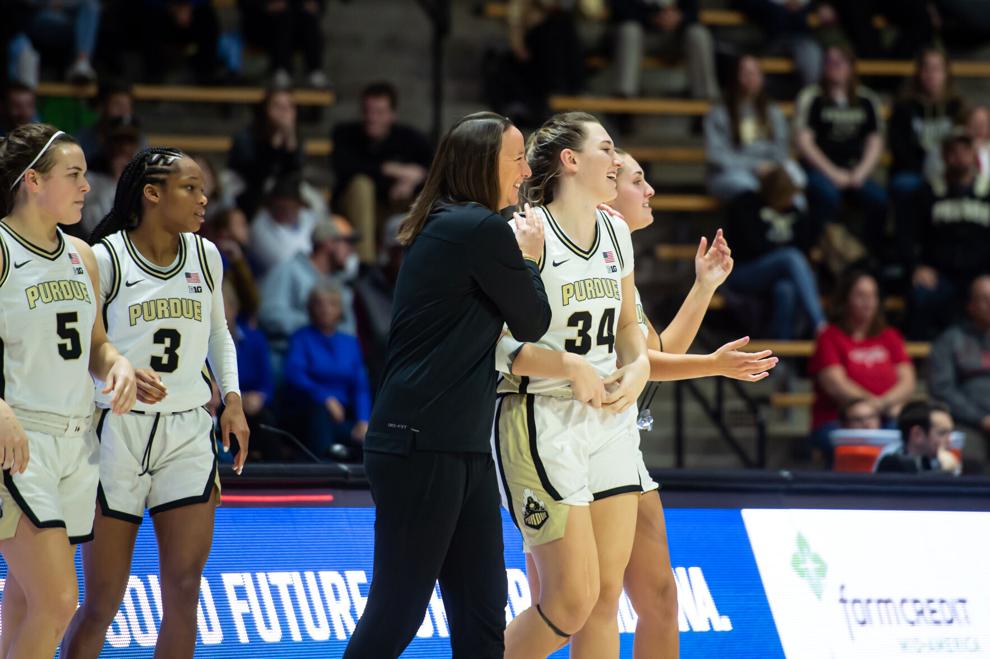 11/20/22 Indiana State, Jayla Smith shoots a free throw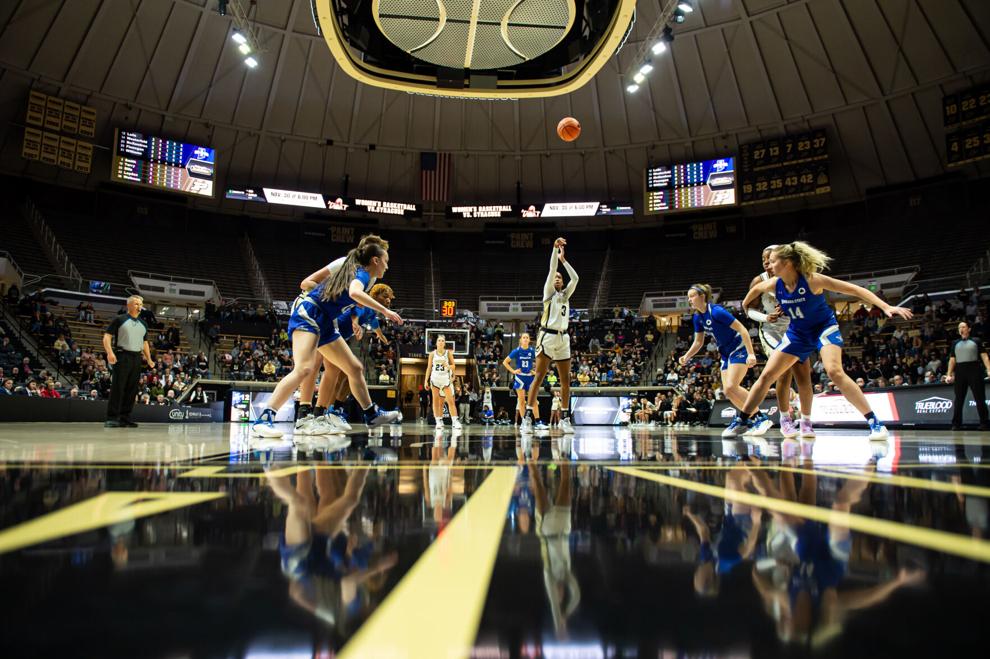 11/20/22 Indiana State, Jayla Smith shoots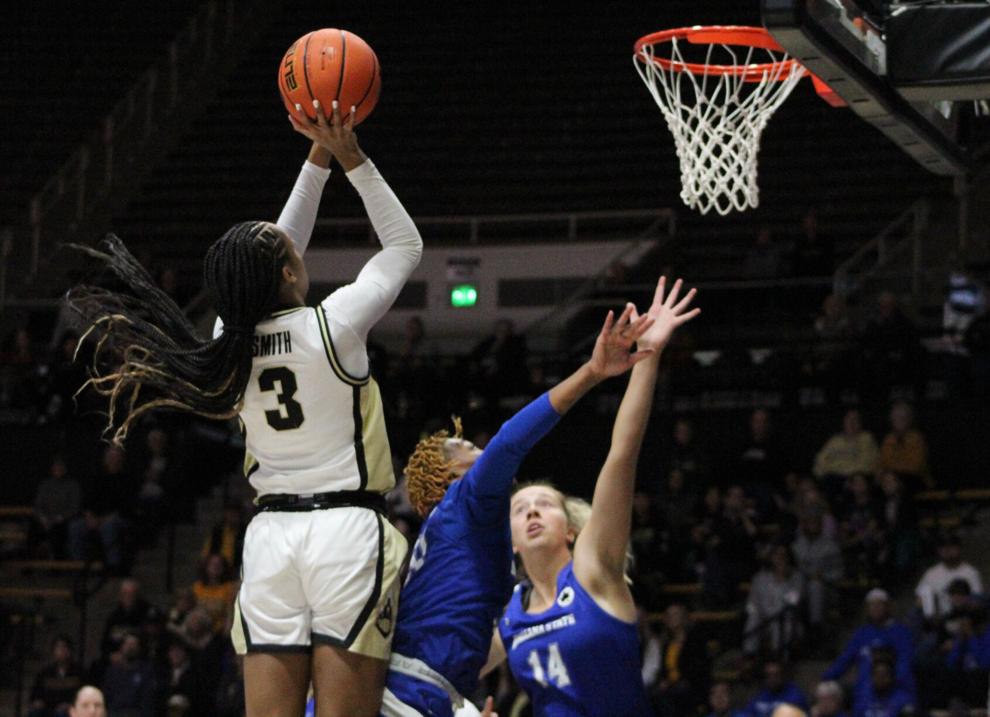 11/20/22 Indiana State, Lilly Stoddard shoots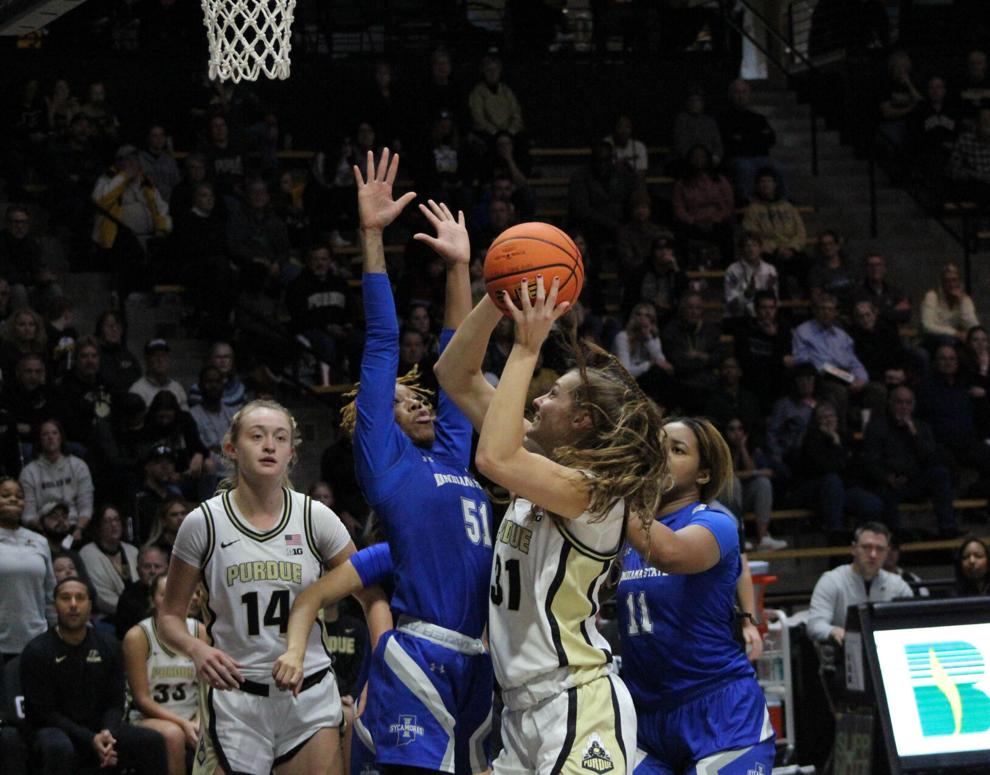 11/20/22 Indiana State, Jeanae Terry dances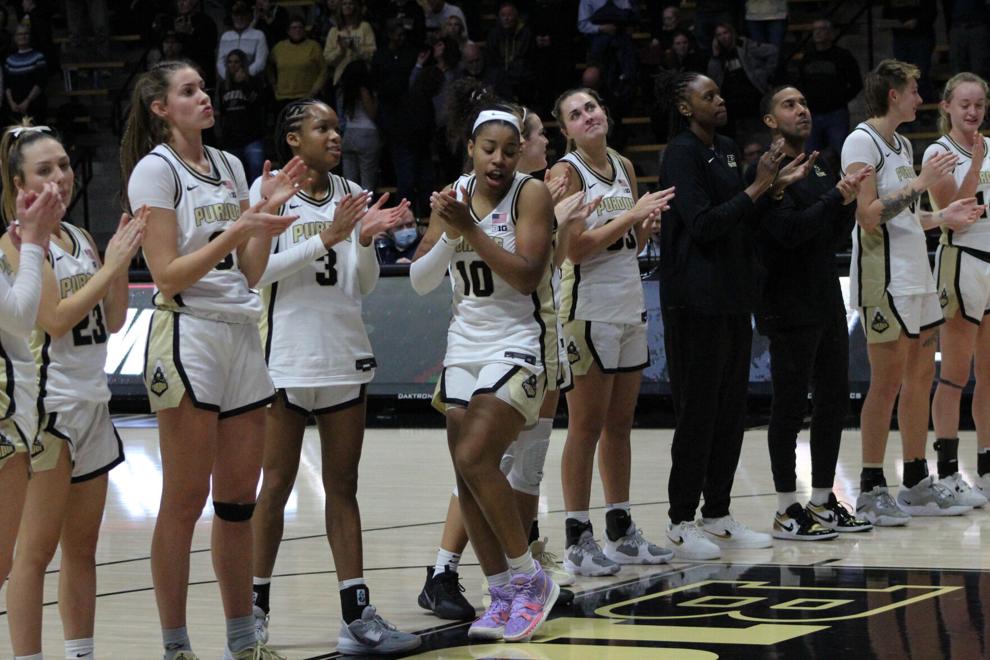 11/20/22 Indiana State, Rickie Woltman free-throw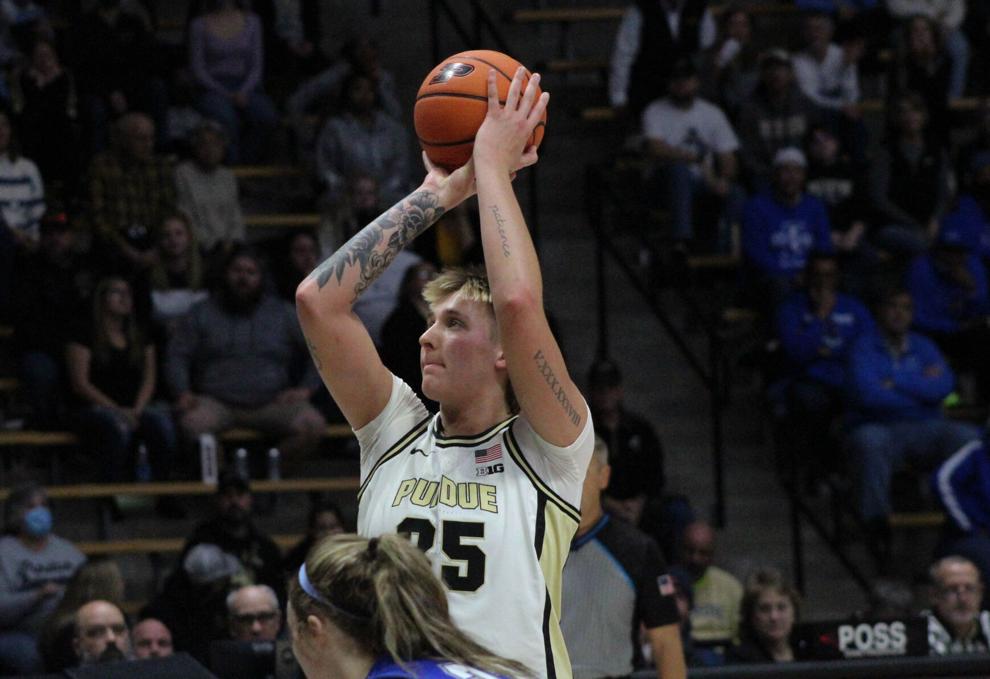 11/20/22 Indiana State, Jeanae Terry dribbles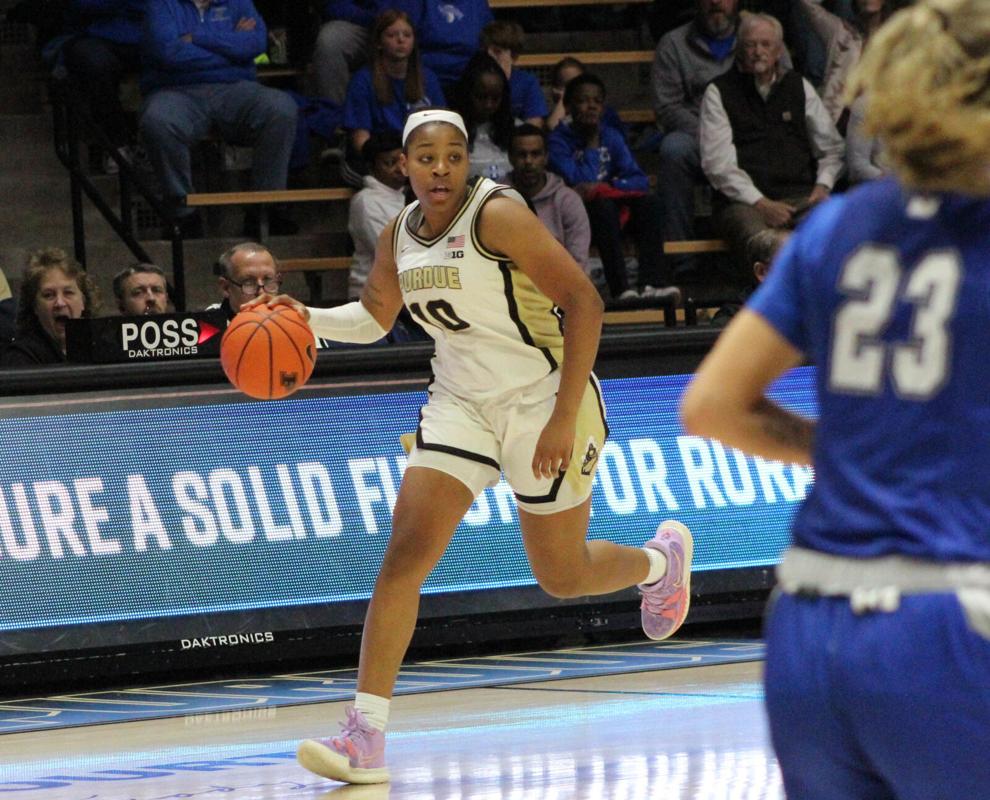 11/20/22 Indiana State, Cassidy Hardin passes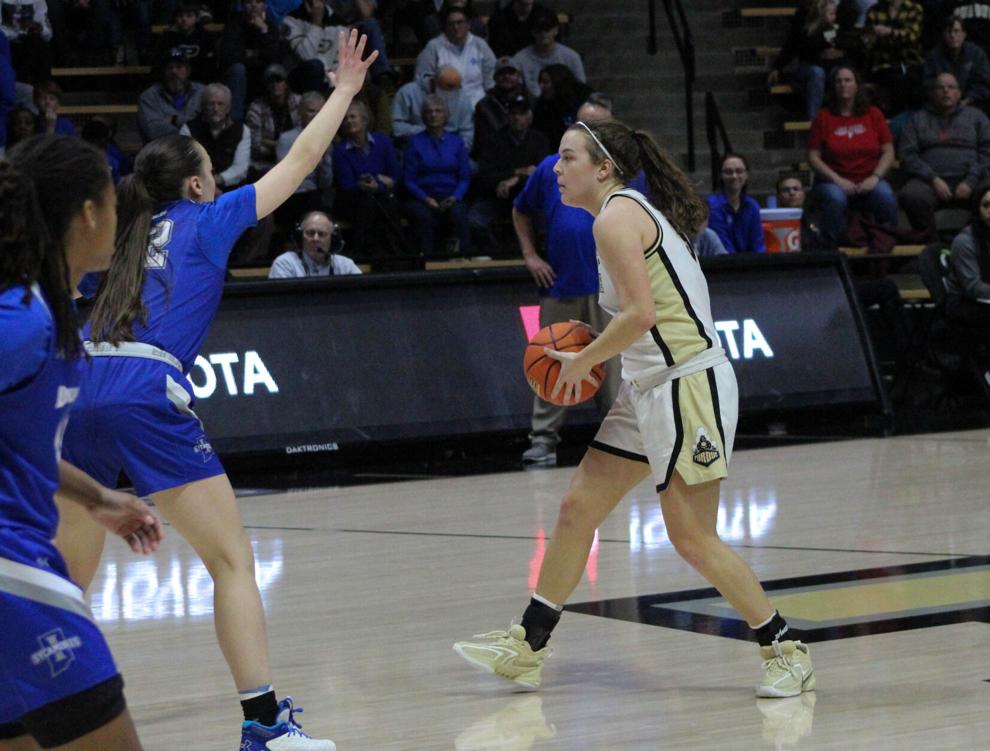 11/20/22 Indiana State, Caitlyn Harper shoots
11/20/22 Indiana State, Lasha Petree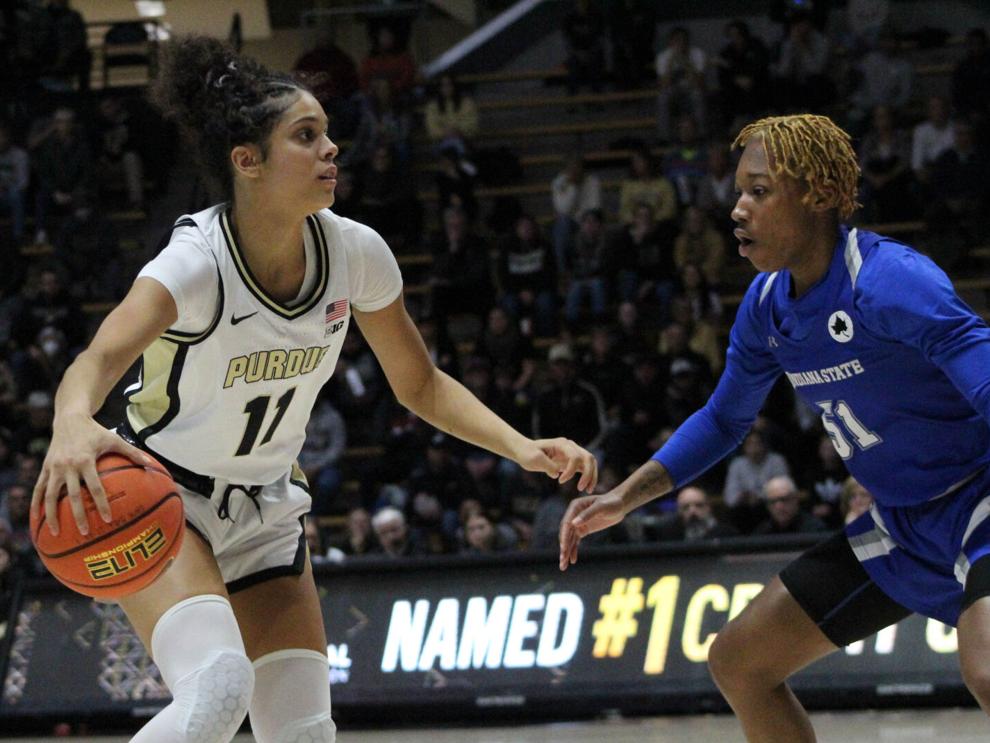 11/20/22 Indiana State, Katie Gearlds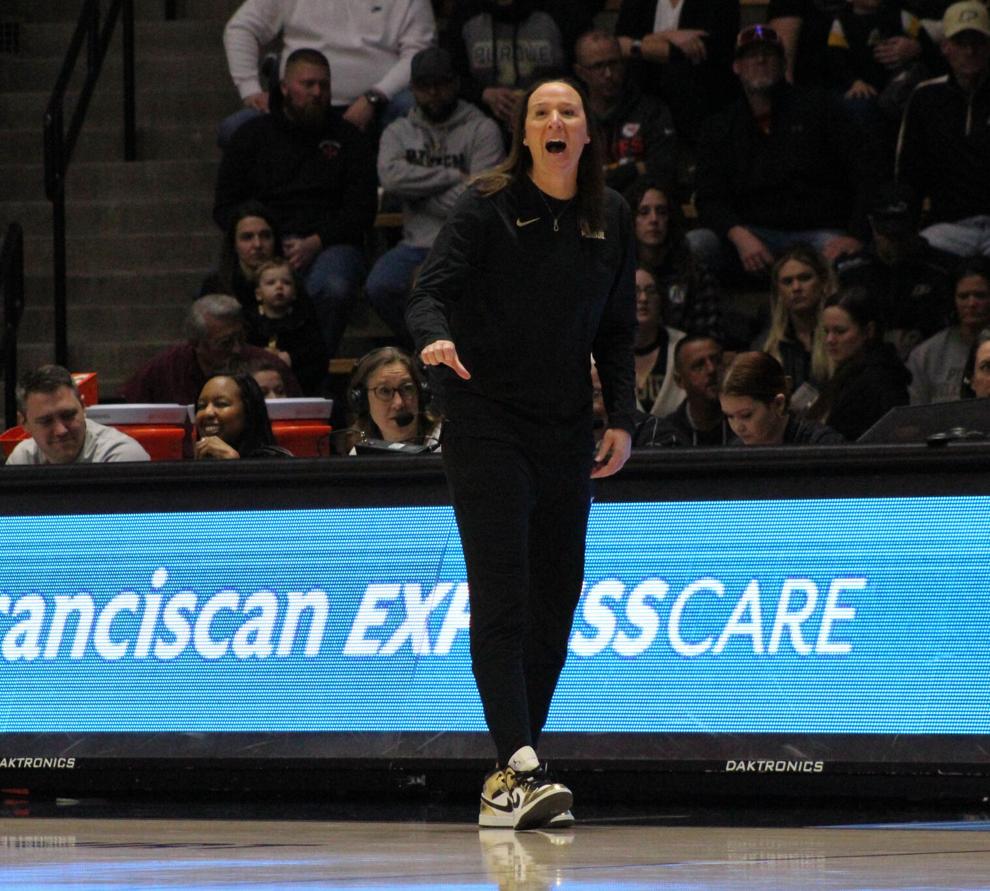 11/20/22 Indiana State, Abbey Ellis, Bella Finnegan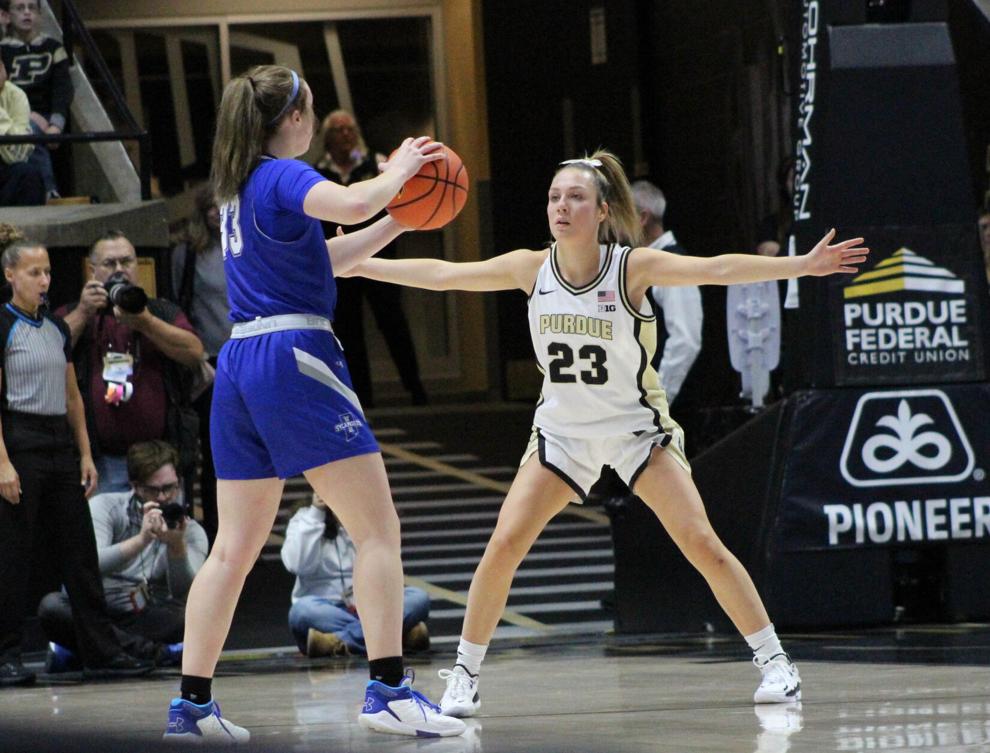 11/20/22 Indiana State, Players run out of tunnel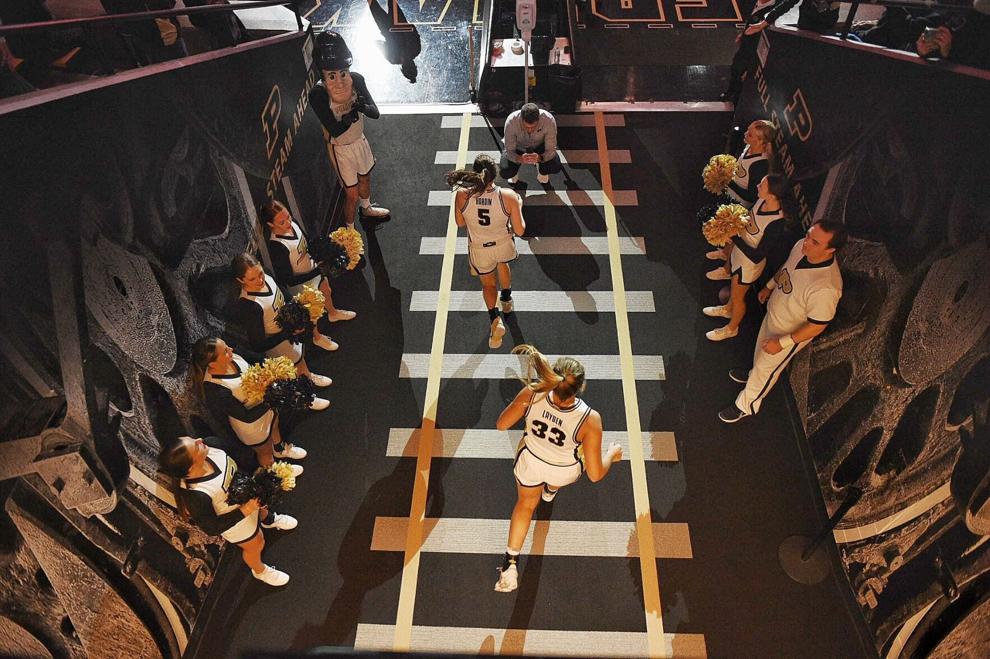 11/20/22 Indiana State, Madison Layden dribbles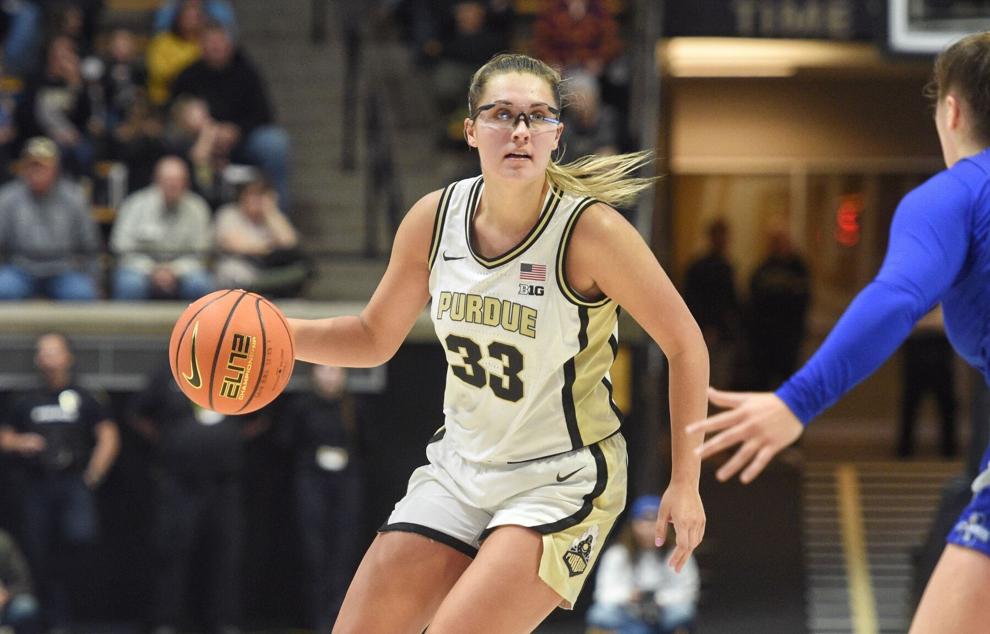 11/20/22 Indiana State, Abbey Ellis drives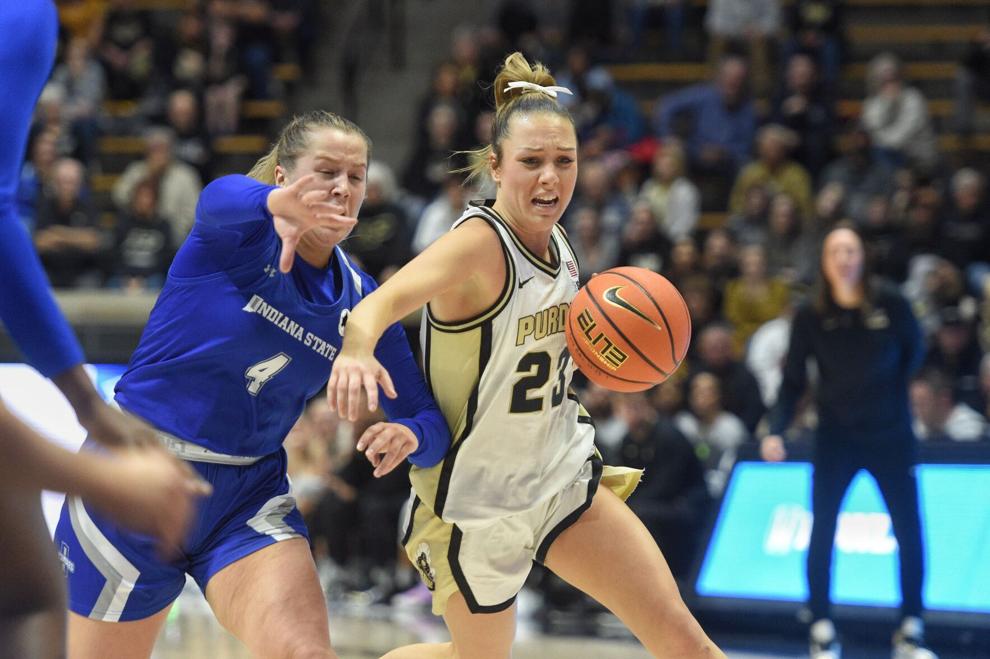 Tags
As featured on
After going into the locker rooms up just 4 points, the Boilermakers held Indiana State to j…