1/23/23 No. 3 Purdue 58, Maryland 55
Jade Larrison | Staff Photographer
No. 3 Purdue (19-1, 7-1 Big Ten) defeated the Maryland Terrapins (12-7, 3-4 Big Ten) 58-55 on Sunday afternoon in Mackey Arena. 
Purdue held a strong 14-point lead in the first half with junior center Zach Edey contributing to 11 of the 14 points. Personal fouls were a constant for both teams throughout the game with Maryland having 18 and Purdue having 14, leading to a high number of turnovers. The Terrapins caught up in the second half with Purdue holding a 3-point lead at the end of the game. 
Junior center Zach Edey was the star of the game and the only Boiler who scored in double figures with 24 points. Edey went 10-17 in field goals and had 16 rebounds. He also contributed 16 rebounds and 2 blocks
The Boilers travels to Ann Arbor on Thursday to matchup against the Michigan Wolverines (10-8, 4-3 Big Ten) at 9 p.m. Fox Sports 1 will air the game. 
1/22/23 Maryland, Zach Edey shoots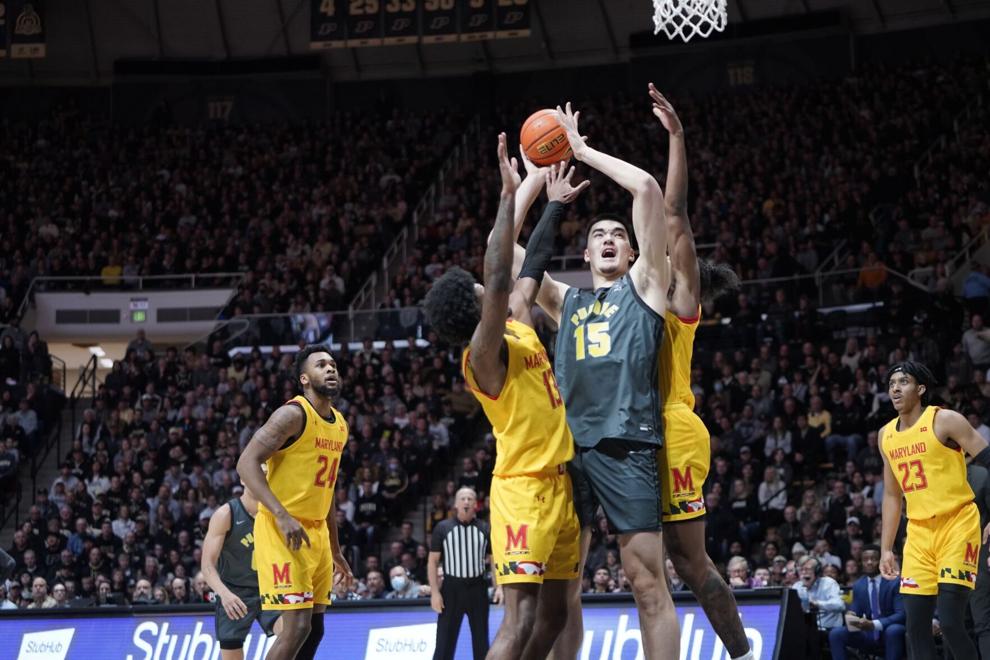 1/22/23 Maryland, Fletcher Loyer points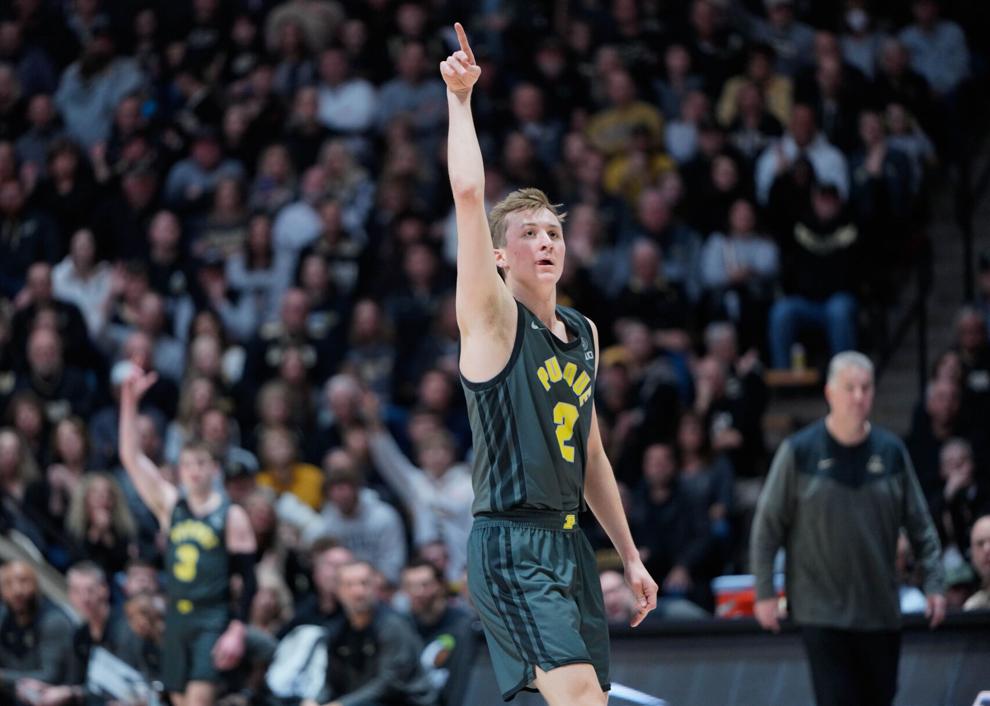 1/22/23 Maryland, Braden Smith dribbles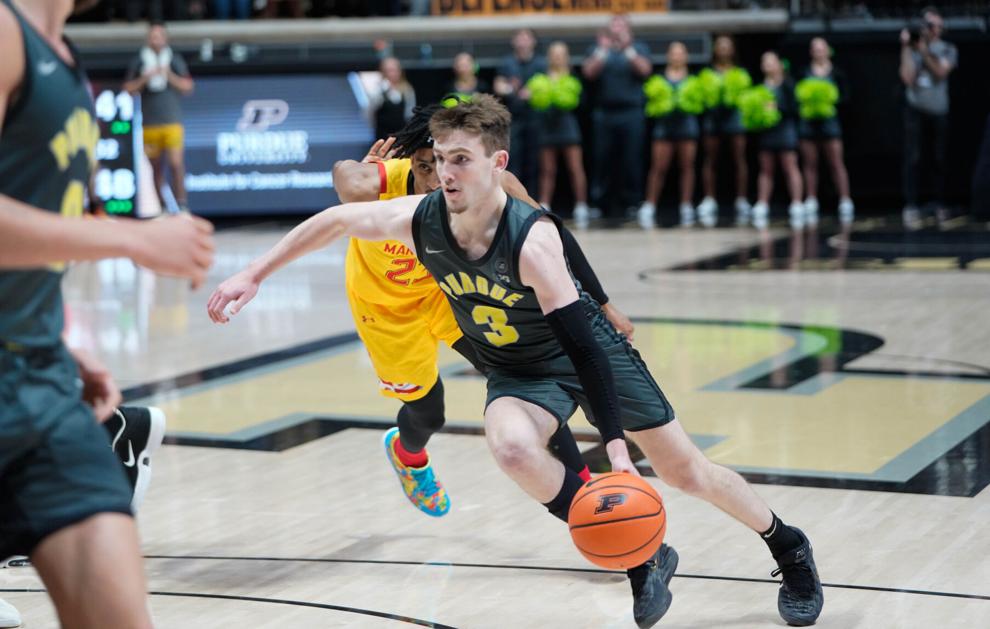 1/22/23 Maryland, Purdue Pete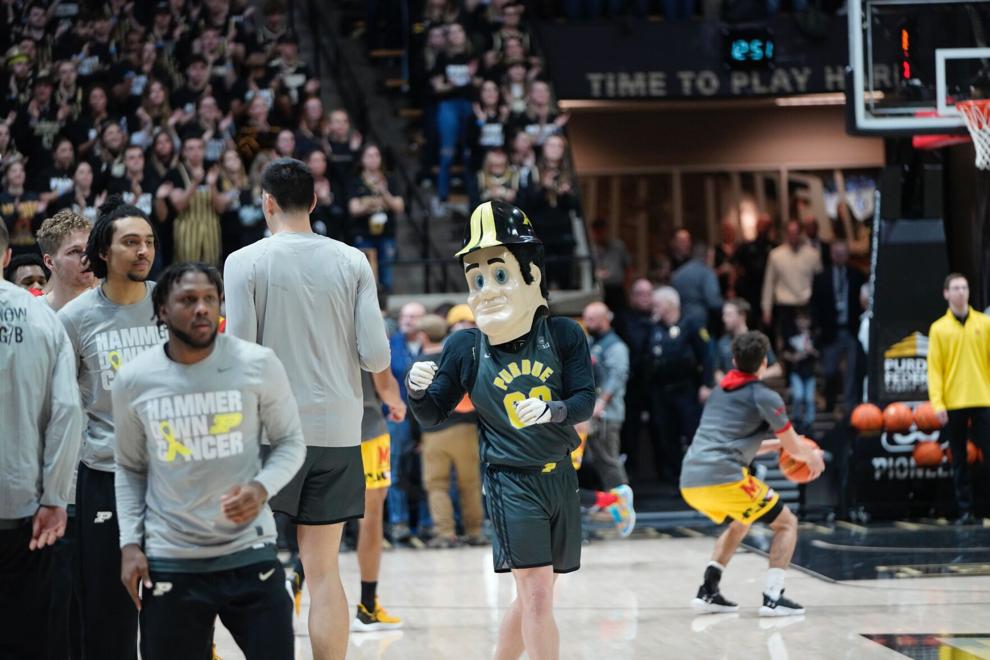 1/22/23 Maryland, cheerleaders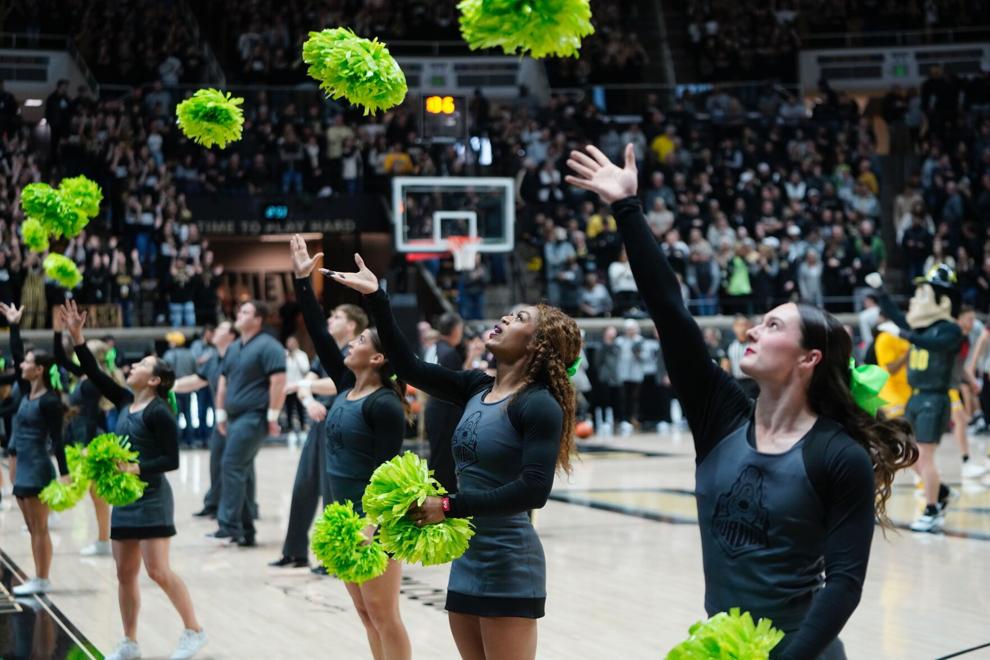 1/22/23 Maryland, Mung Chiang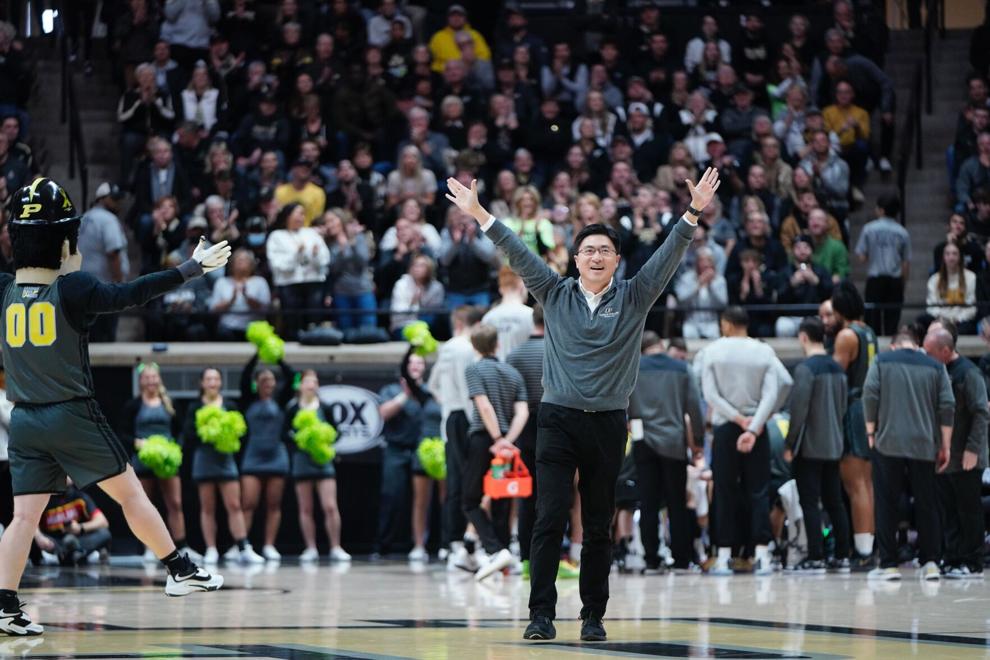 1/22/23 Maryland, Zach Edey jump ball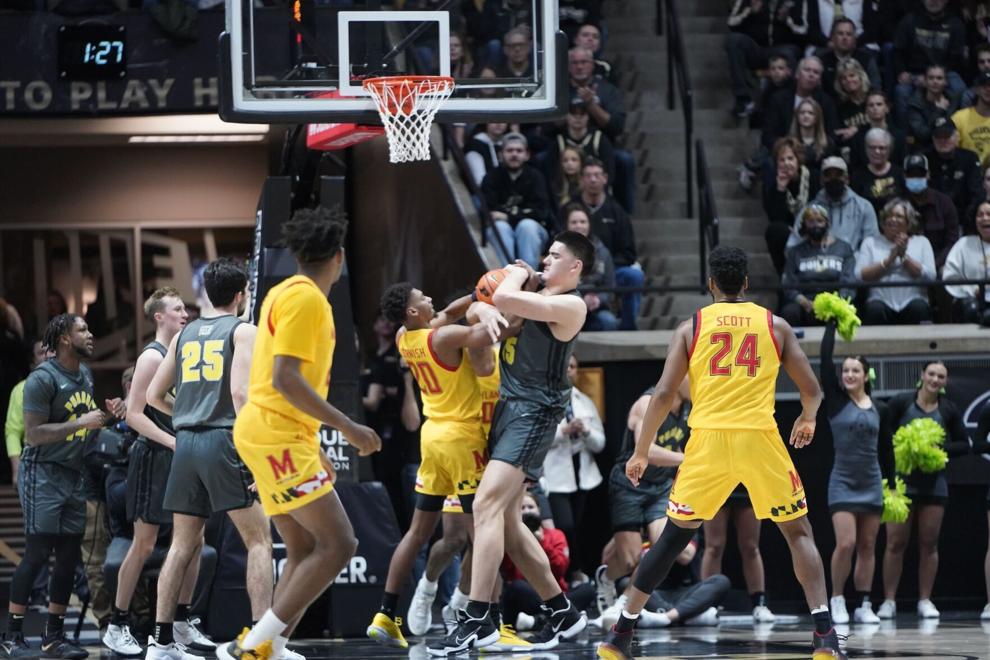 1/22/23 Maryland, Trey Kaufman-Renn shoots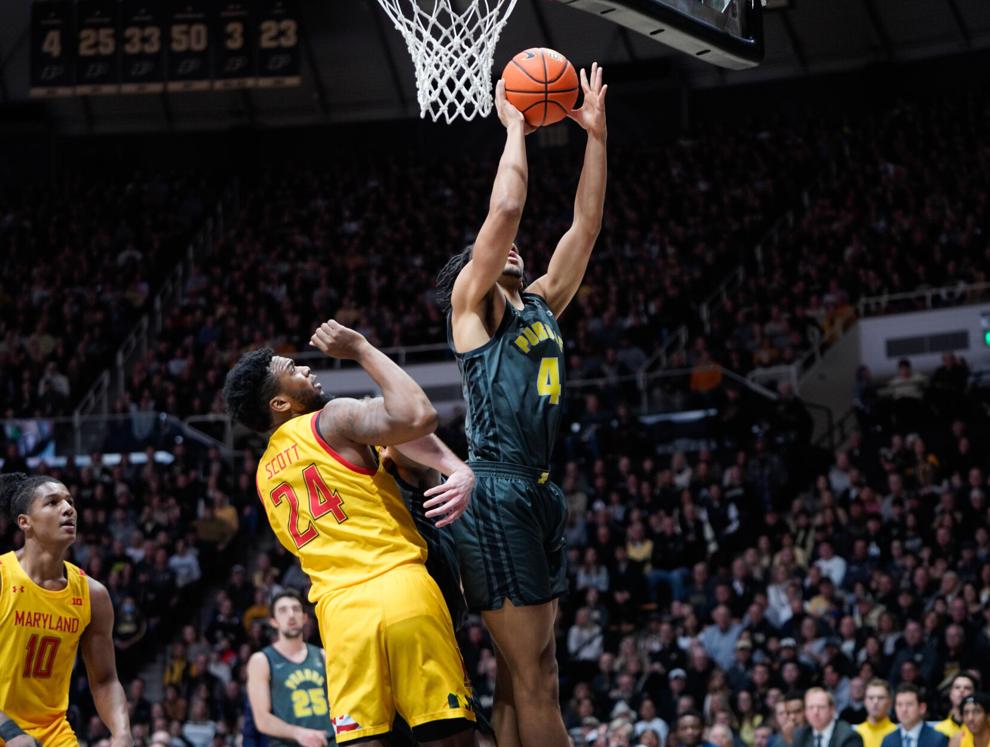 1/22/23 Maryland, Curtain Call Dance Center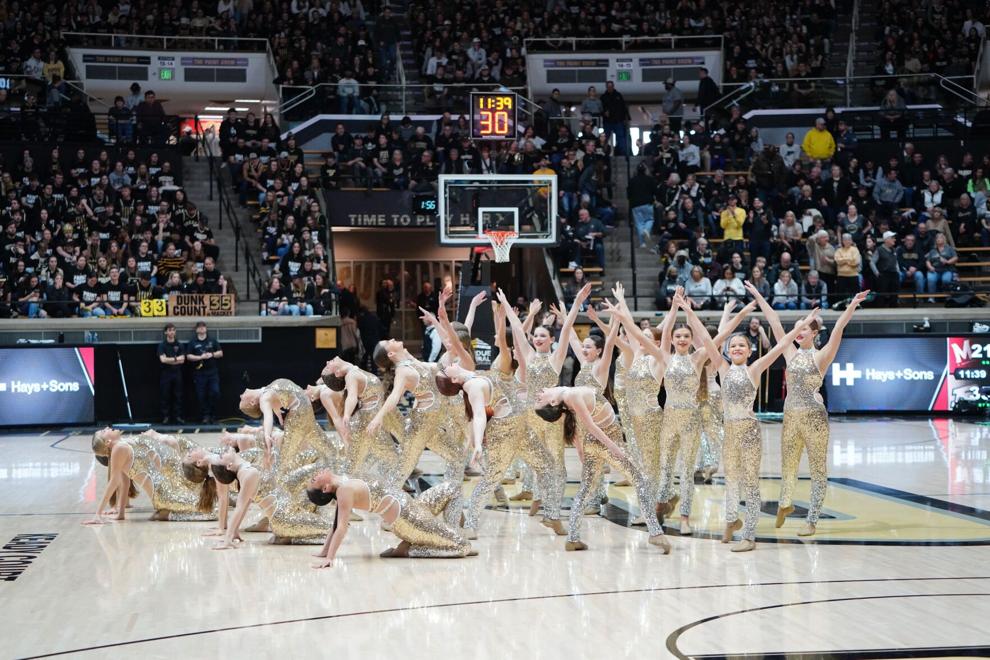 1/22/23 Maryland, David Jenkins Jr. looks to pass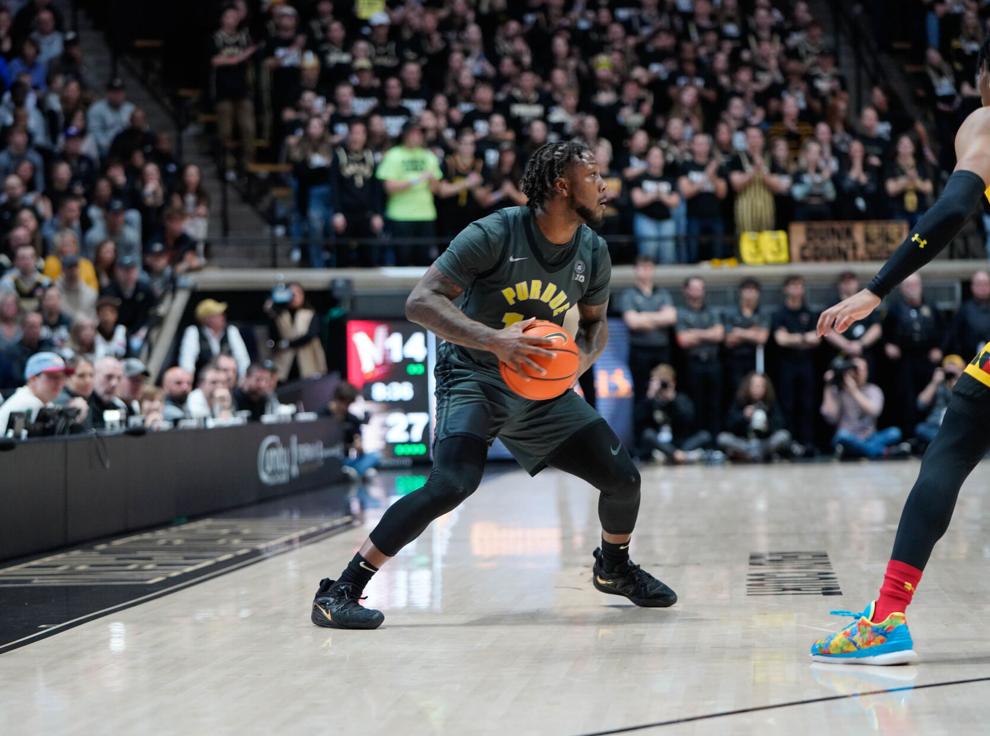 1/22/23 Maryland, Ethan Morton celebrates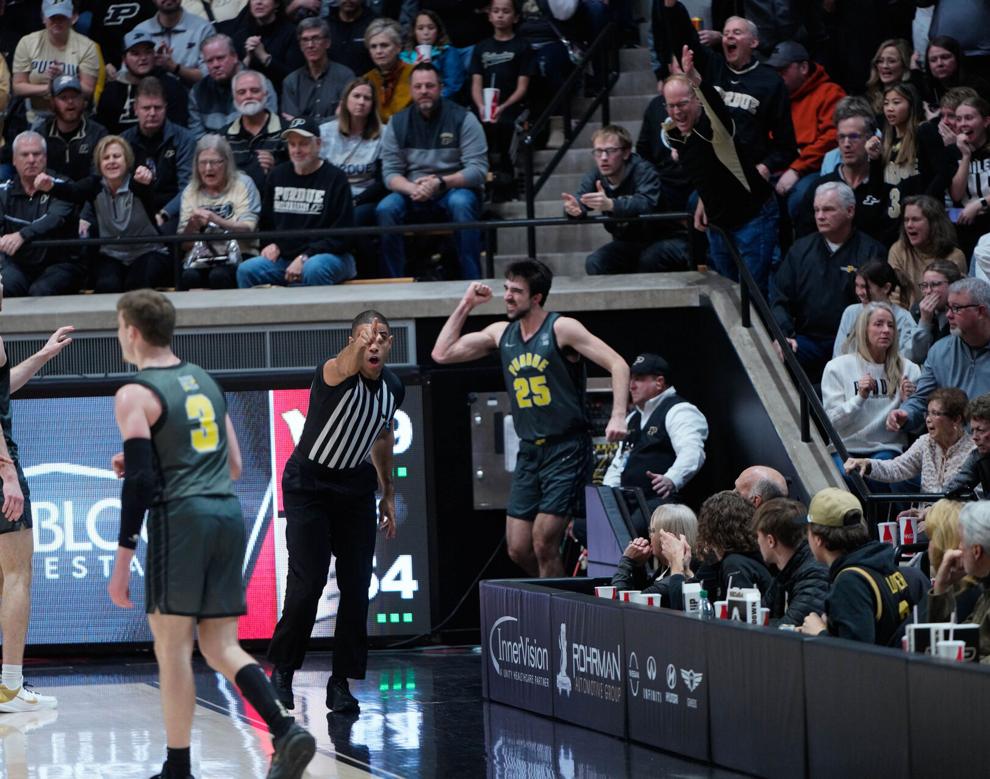 1/22/23 Maryland, Mason Gillis shoots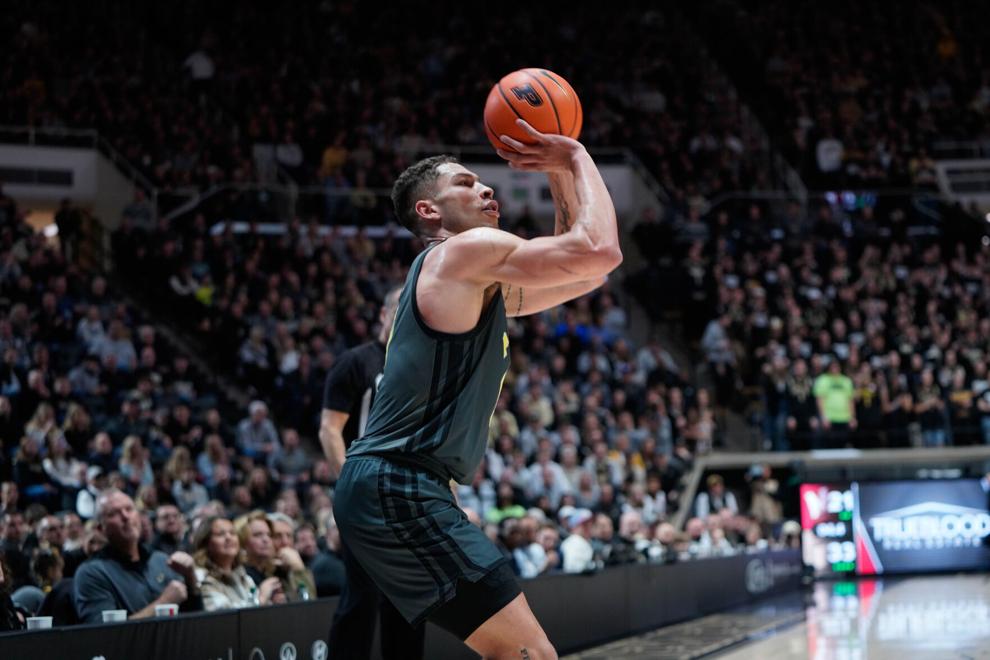 1/22/23 Maryland, Caleb Furst shoots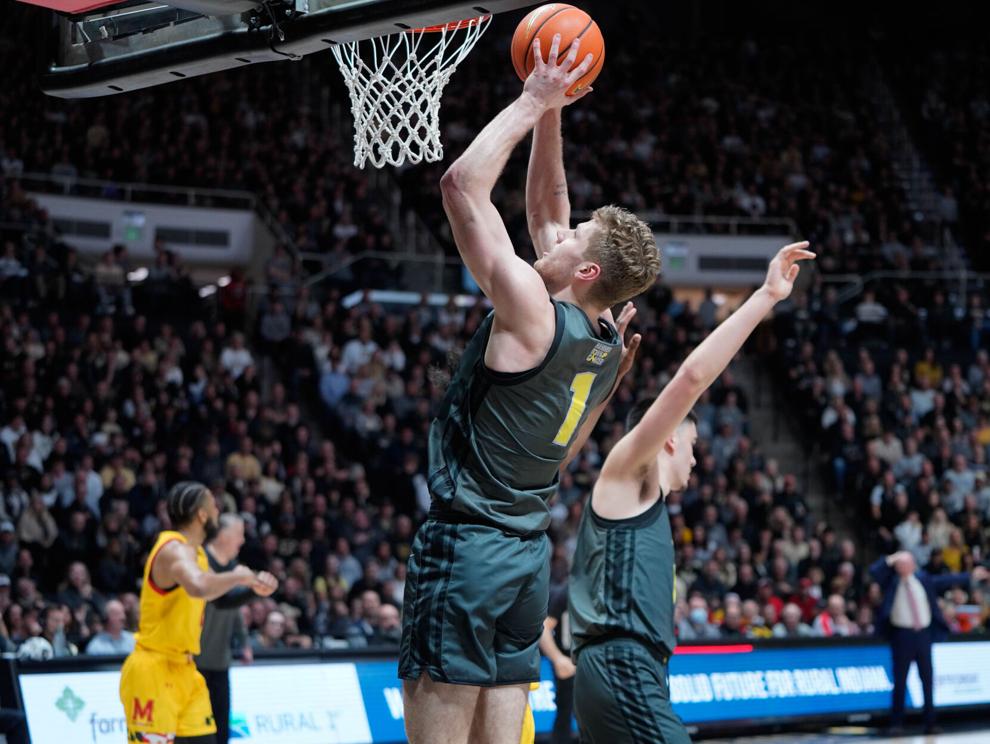 1/22/23 Maryland, Paint crew member yells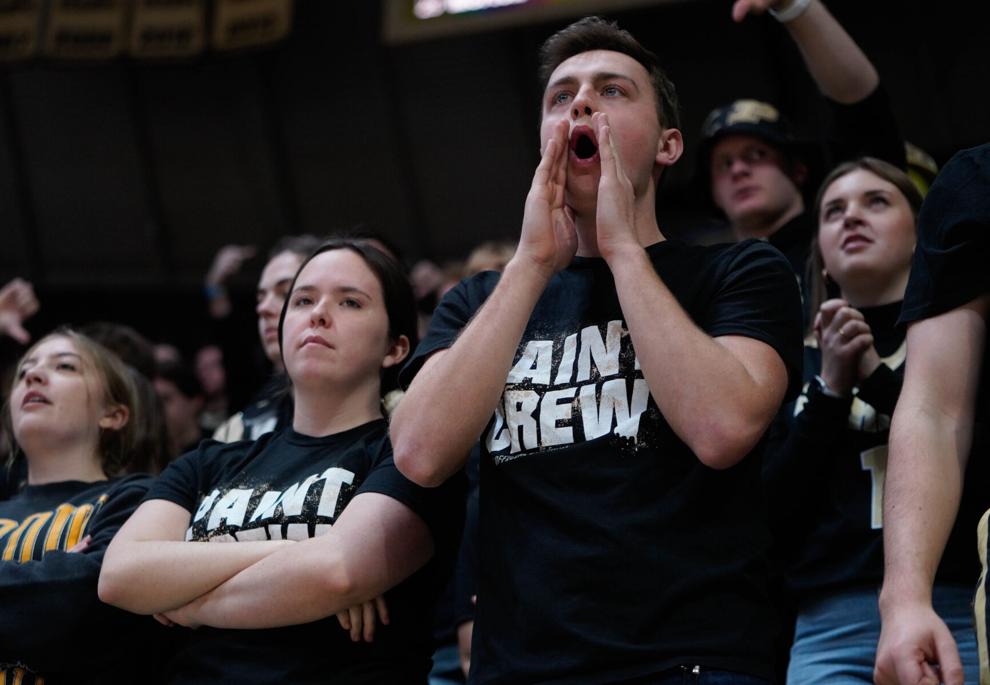 1/22/23 Maryland, Brandon Newman shoots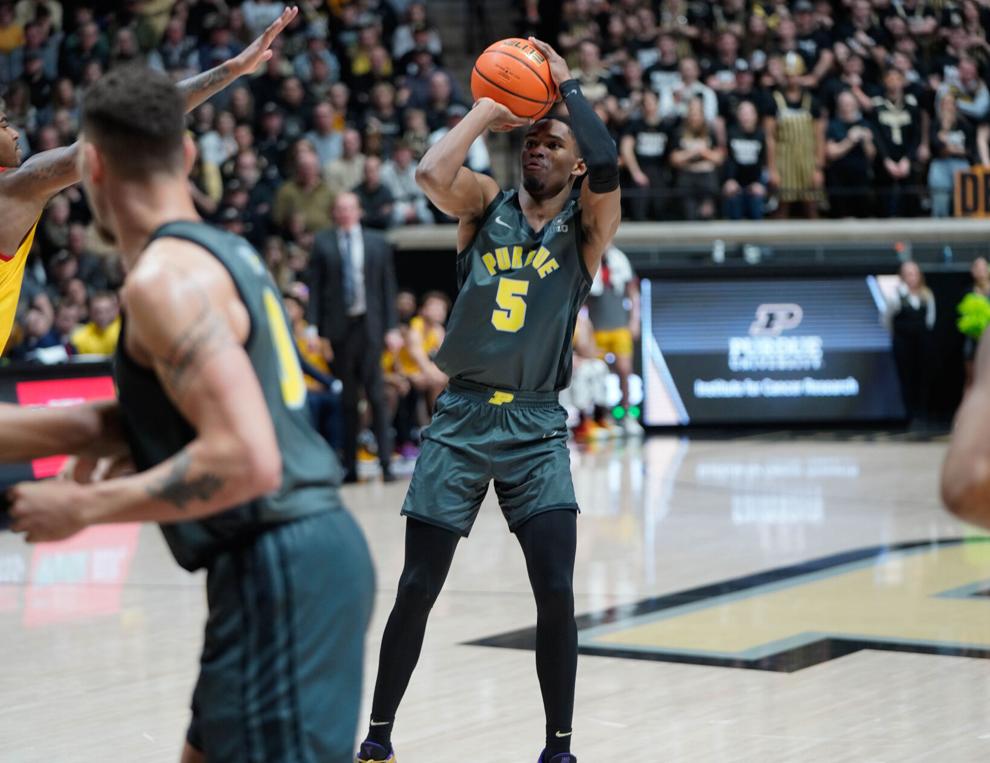 1/22/23 Maryland, Head Coach Matt Painter yells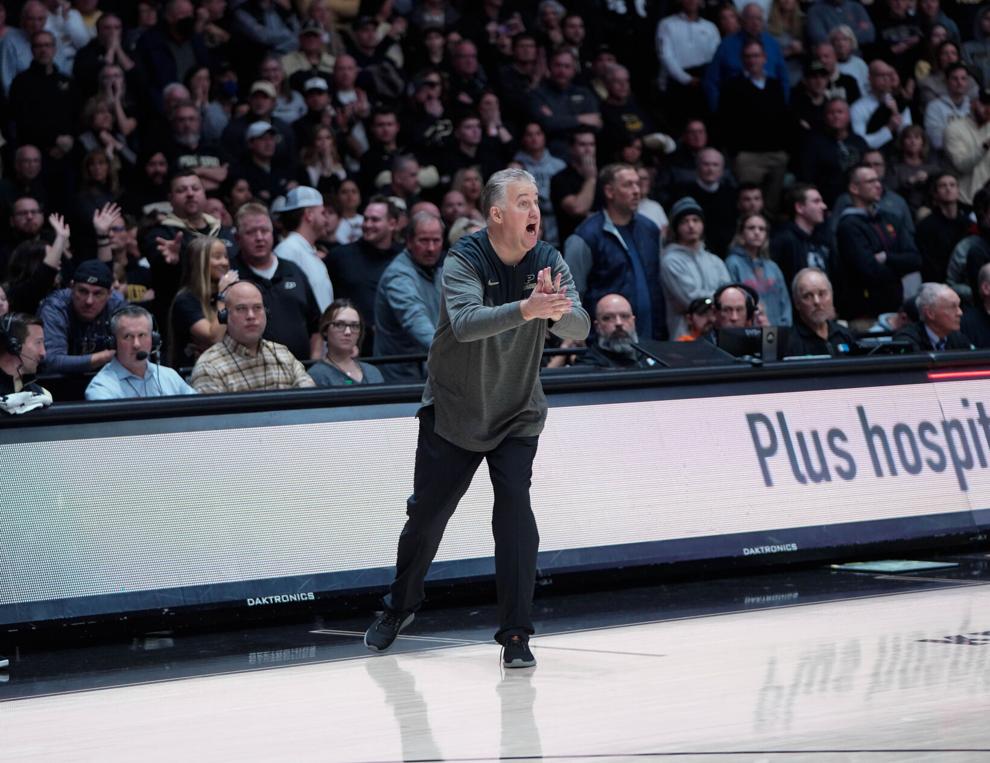 1/22/23 Maryland, Braden Smith shoots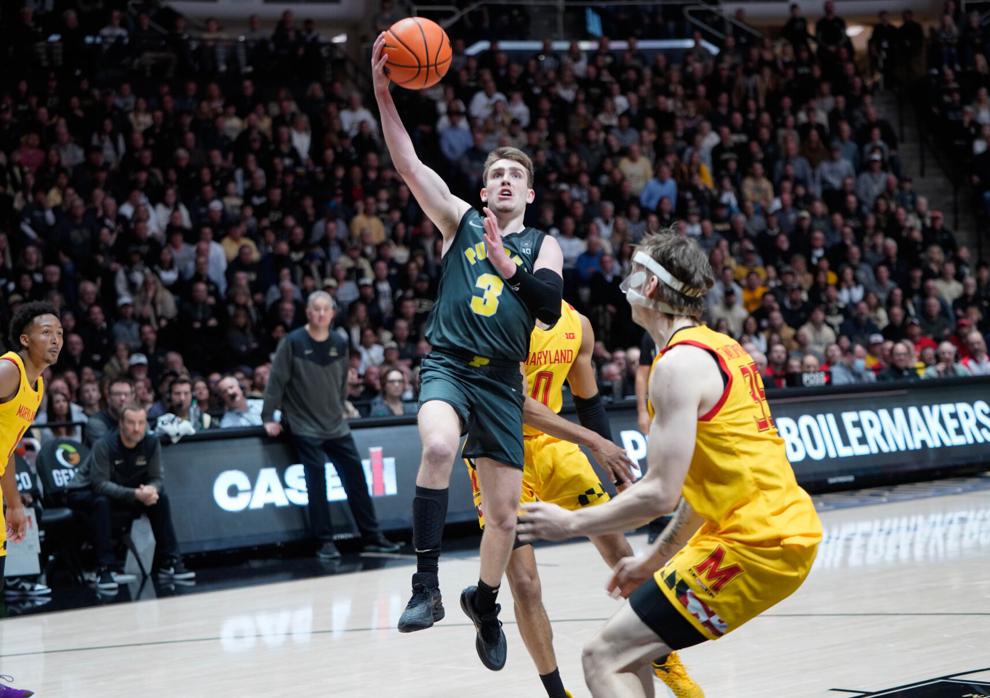 1/22/23 Maryland, Ethan Morton jumps to pass