Fans watching Purdue women's basketball may have noticed a few of the 15 tattoos that senior forward Rickie Woltman wears. For Woltman, the tattoos serve as reminders of both lessons and family.
She received her first tattoo at 18 while vacationing with her dad in Florida. The tattoo, a simple 'let it be' in lowercase lettering, serves as a reminder for when she gets stressed, she said.
"Sometimes I just overthink, or I like to look way into the future and then be like, 'Oh my gosh, how's this gonna work out?'" Woltman said. "I feel like the quote brings me back to the surface and reminds me to just live in the moment; that stuff doesn't matter right now."
The tattoo being a physical reminder helps as well, Woltman said.
"I can't look in the mirror and think something else," she said. "It's right there. I've got to follow it."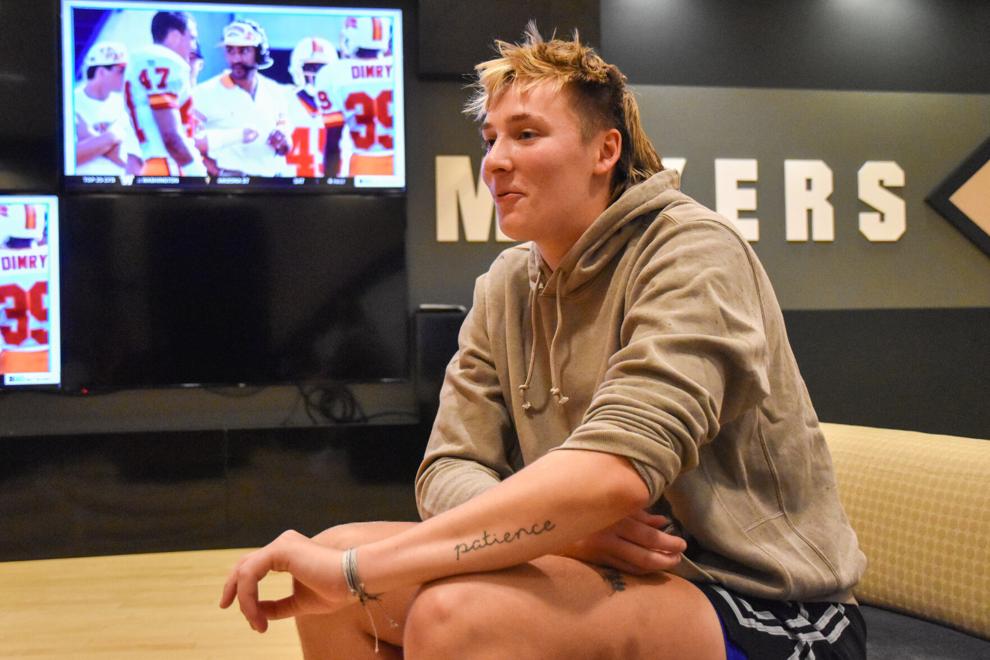 Woltman's father accompanied her to get the tattoo. It wasn't the first time he'd done so, as he went with each of Woltman's three older sisters when they got their first tattoos as well.
Woltman said she shares a matching tattoo with her sisters which they got together while on vacation in Las Vegas: four upside down triangles around the left collarbone, with one filled in based each sister's birth order.
Woltman shares another tattoo with two of her older sisters, the Japanese symbol for mother, on her upper back. She said her remaining sister will likely also get it in the future.
"My mom passed away when I was baby," Woltman said. "So it's just something we've all gotten."
Without their mom, Woltman said her father raised her and her three sisters on his own.
"Guy with four daughters, it's tough," she said, "but we obviously had help from everyone around us and the rest of my family."
Woltman remembers another family member who passed away, her grandfather, with a tattoo of his birthday in roman numerals.
"He passed away when I was in sixth grade," she said. "He was my best friend. We were super close. So I figured (I should get) something in memory of him."
Woltman has continued to get tattoos to commemorate people she's known. She said she just got a matching one with her best friend.
"I just got it a couple months ago; it means like 'to the moon' and it's kind of just a cheesy little thing that we got," she said. "We've been best friends for years and always will be."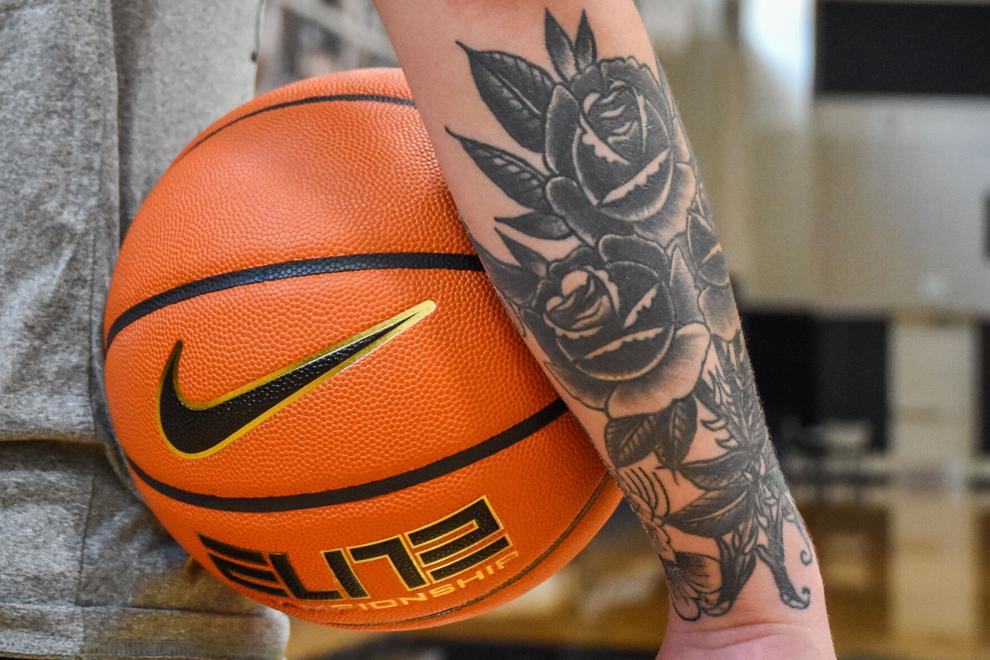 A recent tattoo , which she got in early October, displays different types of flowers on her right arm. Woltman said the floral display gets her halfway to a sleeve that she plans on filling in over time.
Depending on the location, the pain doesn't bother Woltman as much as the time spent. She said the most painful tattoo was one of butterflies she got on her ribs.
"That was brutal," she said. "It took like two and a half hours. They're really big butterflies and there's a lot of detail to them. It was so painful. I was almost crying and I felt like I could have thrown up. It was terrible. So yeah, not doing that again."
Woltman said she's been going to the same tattoo artist for a couple years: CJ Allen, who works at Revolution Tattoo in West Lafayette.
"I check Pinterest a lot, also Google and now TikTok," Woltman said about her process of finding a design. "(So I) get some inspiration there, (because) I'm not creative in that way at all. Like I could not draw stick figures. So I see stuff and I kind of visualize it, but honestly I just send it over to (Allen), and he draws it up his own way and I think he does a really good job."