Career-ending diagnosis not only saved a life, but it also gave one Boilermaker basketball player an entirely new one.
In a Feb. 23 matchup against the Nebraska Cornhuskers, forward Jay Simpson crumpled to the floor and it was the last time he would ever play the game he loves.
"It all happened in a game at Nebraska," Simpson said. "I'm calling out a ball screen for Terone, and next thing I know I can't feel my legs. I don't remember anything except for when Coach (Matt) Painter and our team trainer Chad came over and asked what was wrong. I told them I was good and I didn't even remember passing out."
Simpson had a history of asthma but his coaches knew this was something different.
"I was able to see the look on his face," Matt Painter, head men's basketball coach, said. "He had a scared look to his face, an uncertainty as to what was going on. He folded like a chair and I didn't know what happened."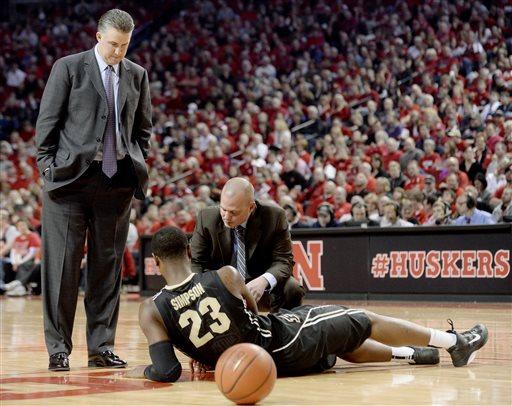 After the Nebraska game, Simpson made multiple trips to doctors' offices for examinations. However, the ultimate verdict came from a doctor in Minneapolis. Simpson was subjected to roughly seven hours of testing before the doctor informed him that he had hypertrophic cardiomyotrophy.
"That was probably one of the toughest moments of my life," Simpson said. "I broke down instantly. I called my mom and talked to her and of course she got real emotional."
From there, Simpson had to tell his teammates, coaches, friends and family. It's an ongoing process to keep Simpson motivated and aware of the fact that detecting his heart issue saved his life.
"I think it's been difficult for him because you never think about your life without basketball until you physically can't play anymore," Painter said. "Now, this comes at a time very prematurely. It's hard to make him see the big picture because when you're young, you basically have your life ripped away from you. We just keep trying to hit him with real-life scenarios and keep him moving forward."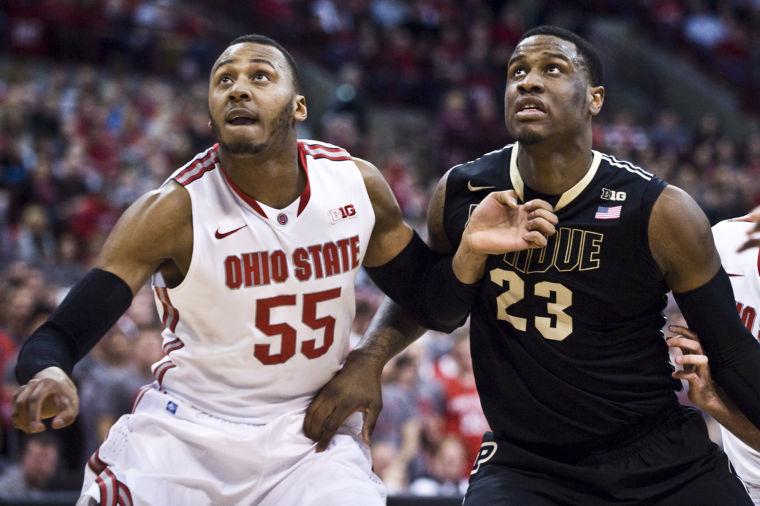 Simpson said his teammates have helped him cope, bringing them closer in the process.
"The relationship I have with my teammates is a lot deeper now because we all shared that tough moment together," Simpson said. "It's more than just teammates on this team — we're like brothers, family. I love those guys. I appreciate them for being there for me and sticking this whole thing out with me."
Despite having to give up the game he's invested his entire life into, Simpson has begun to see the "big picture" Painter alluded to.
"It didn't really hit me until probably a week or two after (I collapsed)," Simpson said. "I just woke up one morning like 'Dang, it's really over.' When you go your whole life addicted (to basketball) and you put all your time and energy into one thing and in the snap of your fingers it's gone, it's never going to be easy to deal with. I'm still dealing with it to this day, but it's getting better. I'm starting to realize that I'm more than just a basketball player and I want to show the world that."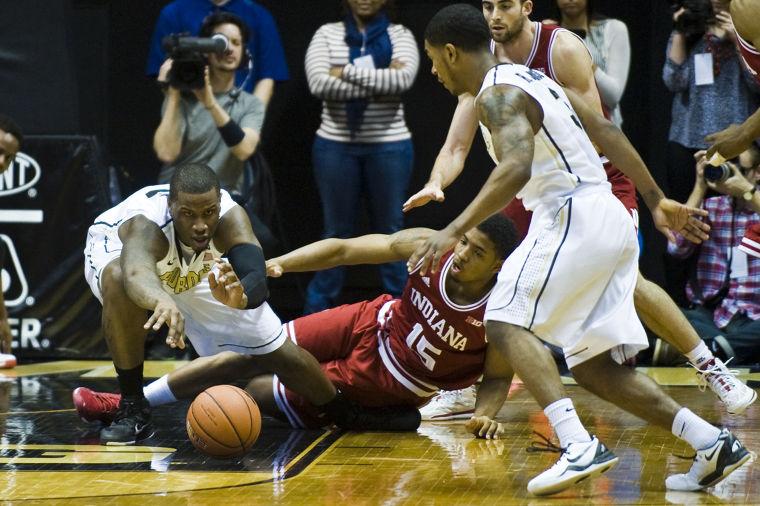 In fact, Simpson has taken his newfound free time to explore other activities. He said he used to dedicate at least 12 hours each day to basketball — practice, rehab, workouts and mandatory tutoring sessions. Now that time is spent on his hobbies he didn't have time for previously.
"I like to coach whenever we have the camps," Simpson said. "I like to try to teach the kids as much as I can. And I like to cook. I try to cook everything from Mexican to Italian (food); I even tried Chinese once."
He's also been able to dedicate himself to his academics.
"My grades have all came up. My GPA is higher," Simpson said. "I'm starting to become a student instead of an athlete."
However, Simpson's newest endeavor hasn't started yet, but it's what he's most excited for: fatherhood.
"I have a son on the way," Simpson said. "He should be born any day now. Having him about to come into this world has taken my mind off of (my retirement) a little bit because I know I'm responsible for him the rest of his life. He's going to look up to me so I have to do what I have to do as a father."
Simpson's unfortunate career-ending diagnosis has put him on an entirely new track, but he welcomes the uncertainty. Even though his career is over, he hopes to inspire his son. He hopes his son can follow in his footsteps at Purdue.
"I'm excited. I'm looking forward to being a dad and raising him around Purdue, so he'll be a true Boiler fan — hopefully we can get him to play here someday."