After splitting its first doubleheader against Eastern Kentucky and DePaul, the men's tennis team split its second doubleheader in a row this weekend, losing 4-2 against Louisville and beating Detroit 6-1.
Senior Gergely Madarasz's two upsets on Saturday helped bring some momentum to the team, as he and his double's partner, sophomore Athell Bennett, upset the No. 6 doubles pair in the nation.
However, Purdue men's head coach Pawel Gajdzik wasn't surprised by the outcome.
"(Madarasz) has been ranked as high as 30 in the nation last season," Gajdzik said. "He's been a highly recruited guy coming in. He didn't have a very good fall, that's why he dropped out of the rankings. For me, this was not an upset. We're trying to get him back to his regular level of playing and my expectation is always to see him winning matches like that."
With Bennett as Madarasz's partner, the two went back and forth with the Louisville pair with games until they were down 4-3.
"They were serving and (Bennett) stepped up and hit some really good returns," Madarasz said. "He grabbed the momentum and we broke them and finished the set."
Sophomore Stephan Koenigsfest and freshman Javier Rodriguez were paired for doubles and helped the team get one point from the doubles matches, beating the Cardinals pair 6-3.
In singles, everyone but Madarasz and freshman Maksymilian Raupuk lost their matches. Madarasz's second upset came over Christopher Morin-Kougoucheff, who is Louisville's No. 75 nationally ranked player and one half of the No. 6 ranked doubles pair.
"(The doubles win) gave us good confidence," Madarasz said. "We tried to win the singles too, and for me it worked really well. For the other guys, they didn't catch the momentum."
Despite being only four matches into the season, Gajdzik noted that the young team will gain lots of experience from playing ranked teams.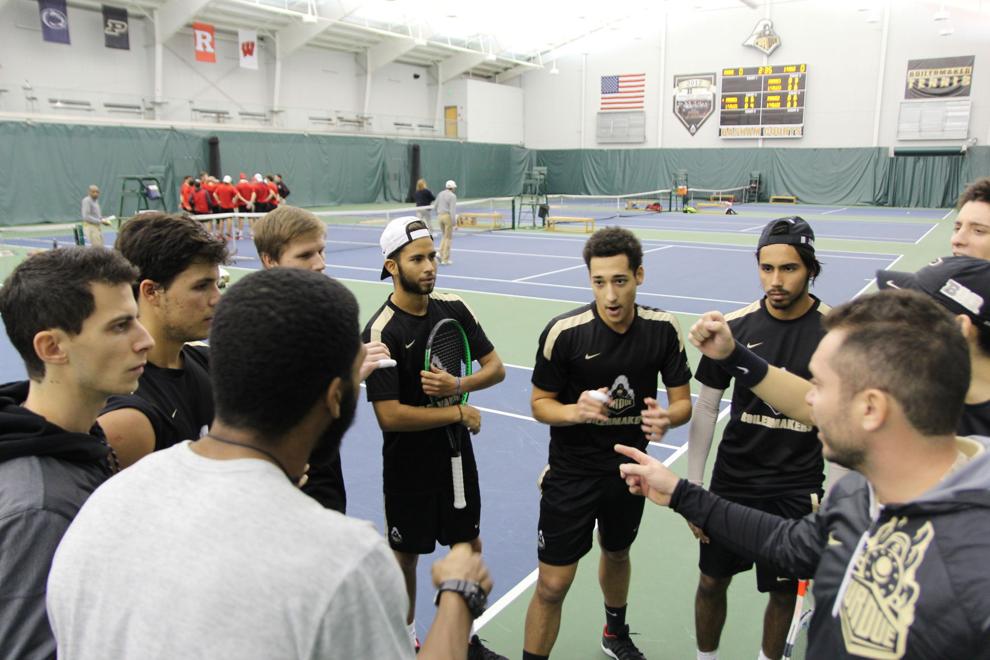 "We started probably four or five underclassmen," Gajdzik said. "And in this league and in the schedule that we have, you're gonna win with upperclassmen and seniors. That's how you win championships, but you can see the progression. They're listening and working hard."
The men's team will head to Waco, Texas, to play in the ITA Kick-off Weekend tournament. It will face off against Florida State on Saturday and either Baylor or UNLV on Sunday.