Listening to music – it's almost as synonymous with pregame sports routines as stretching or eating a quality meal. Nearly all athletes have some sort of music playing before they compete.
Track and field athletes are no exception. And with such a large squad, Purdue's track and field members are going to have an even more diverse pool of musical interests.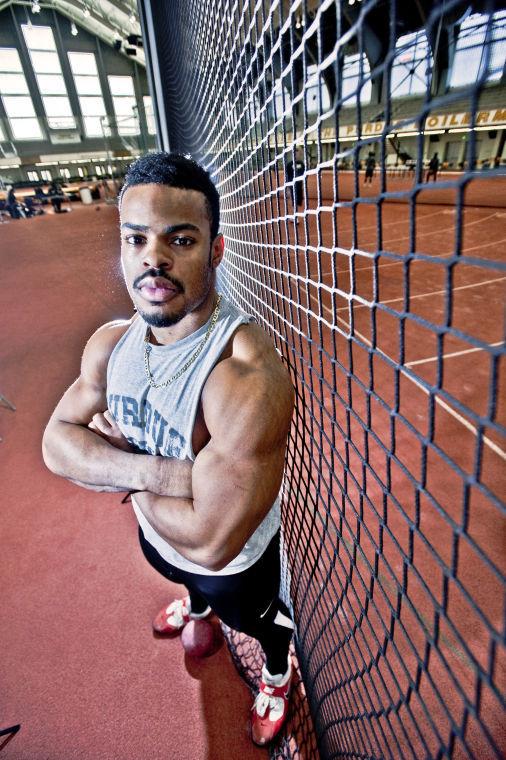 Here's the scene: Race day has arrived. Chukwuebuka Enekwechi, the greatest thrower in University history, prepares to deliver the best hammer throw mark in the history of Purdue. Carmeisha Cox, who's helped break multiple school records this year alone, is ready to dazzle in the 400-meter relay. Matthew McClintock, the best distance runner Purdue has ever seen, looks to defeat a litany of runners in the 10K.
What are they listening to? Presumably something that bangs. Maybe Migos, Gucci Mane or Skippa Da Flippa. Maybe they've got some classic rock like Lynyrd Skynyrd or Bob Seger playing. Or perhaps they're listening to some new-age, 128-beats-per-minute EDM to get the blood pumping.
If you guessed any of those, you're wrong.
No, before most meets, Enekwechi's iPod is blasting something like Whitney Houston. Cox is slowing her heart beat with some Beyoncé. McClintock isn't listening to anything.
Interestingly, each of the three competitors has their own methods for their choice of pre-meet music.
For Enekwechi, it's all about being loose and calm, as if he's not even worried about throwing.
"Before this last meet, I took a walk to the gas station listening to Michael Jackson," Enekwechi said. "When I was in the holding area, I was on Facebook watching a funny video of a cat doing a dance called 'the whip.' I can even watch something like that to loosen up."
Cox is a little more concerned with her state of mind. To her, popular rap, rock and EDM can be too much on her psyche. So instead, she likes to mellow out before she runs.
"I listen to a lot of R&B. I know a lot of people listen to rap and all that before meets, but I'm an R&B type of person," Cox said.
Specifically, Cox listens to Queen Bey.
"I really love Beyoncé and her new album, not one song in particular, but the whole album," Cox said. "I swear, I could listen and warm up to that all day."
On the other end of the spectrum from a musical standpoint, is McClintock, because well, he doesn't listen to anything.
"I try to keep myself as calm as I can so I don't listen to music," McClintock said. "I just sit and sort of aimlessly scroll through Twitter. I'm already a hyper person, so anything I do gets me worked up easily. I just try to do as little as possible."
Like Cox, McClintock is worried that the music would agitate him mentally and take away from his routine.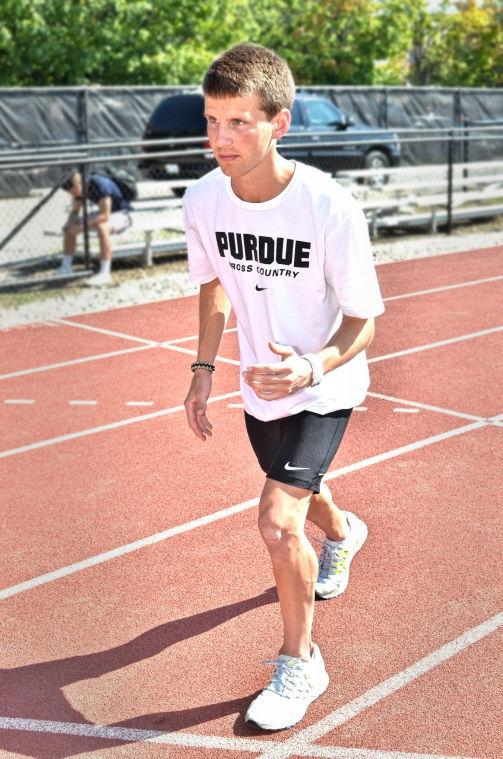 "I think it would throw me off," McClintock said. "A lot of it is routine at this point, but I'd be afraid that I'd get too excited and go out too quickly."
Though they're not all listening to "How Fast Can You Count It" or "Free Bird," the Purdue track and field team members are preparing just fine. The team is competing at a higher level than it ever has, so whatever they're listening to must be working.