Following a 27-20 loss to Northwestern last Saturday, Purdue's football team is shifting its attention to Minnesota.
"They did what they always do, and they did it really well," junior quarterback Aidan O'Connell said about Northwestern's performance. "There were plays to be made and we just didn't make them."
The Boilermakers (2-1) dropped to the Wildcats (4-0) after Northwestern was able to establish a lead only a few minutes into the game. The game briefly tied at 10-10 when redshirt freshman tight end Garrett Miller scored his first touchdown after catching a 9-yard pass from O'Connell, scampering another 30 yards into the end zone.
"It felt good to definitely be back and scoring in a game instead of practice," Miller said, adding he was "still pissed off that we didn't pull through and win."
In addition to Miller's first touchdown, fifth-year wideout Jackson Anthrop made his season start after recovering from a shoulder injury during camp.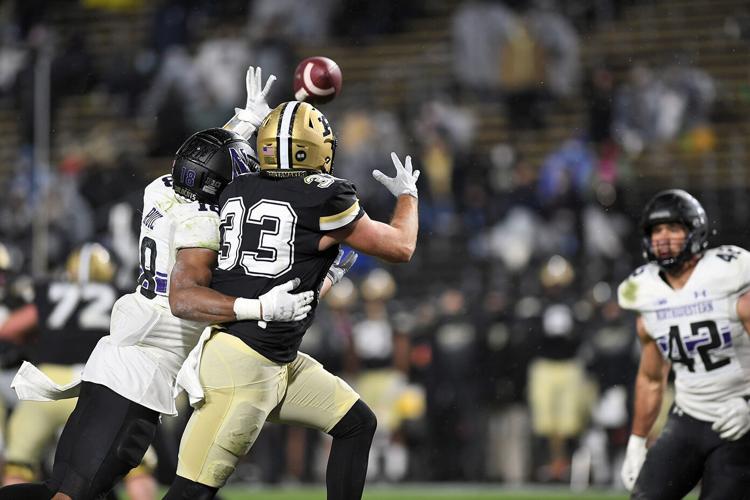 "It kind of felt like it was freshman jitters almost, but after those first couple of plays it was alright," Anthrop said.
Anthrop also broke his foot near the end of last season but still played the last two games through the injury.
"I knew he was going to do whatever it takes to get back on the field," O'Connell said.
Now the Boilermakers are focusing on their away game at Minnesota (1-3).
"We're just trying to focus all our attention on this game and getting ready to go," O'Connell said.
Purdue has not defeated the Gophers in Minneapolis since 2007, but Minnesota has been inconsistent with its performance this season.
The Gophers' first win of the season came over Illinois on Nov. 7. Minnesota was able to establish a dominant lead in the first quarter and pulled off a 41-14 win in Champaign that weekend. The week before its win over Illinois, Purdue also beat the Illini.
The Gophers also lost to Michigan, fell to Maryland by one point in overtime and were blown out by Iowa. The Boilers, on the other hand, managed a win over the Hawkeyes.
Regardless of Minnesota's record, Purdue is not taking this game lightly, and will not underestimate the Gophers.
"They've just been doing good and they're a good team," Miller said.